The Best Engagement Shoot Locations in Florida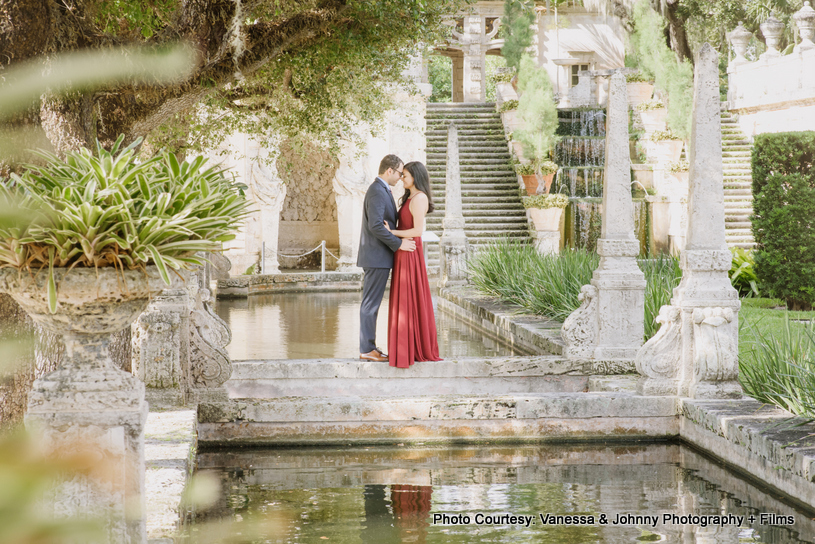 For couples, engagement photo shoots are a fun, informal way to express personality and explore breathtaking locales. Florida is a state that offers a variety of locations from sandy beaches and natural landscapes to historic sites and quaint towns.
Photographers Captured by Elle and Vanessa & Johnny Photography + Films share some of their favorites spots in the Sunshine State!
Beaches
---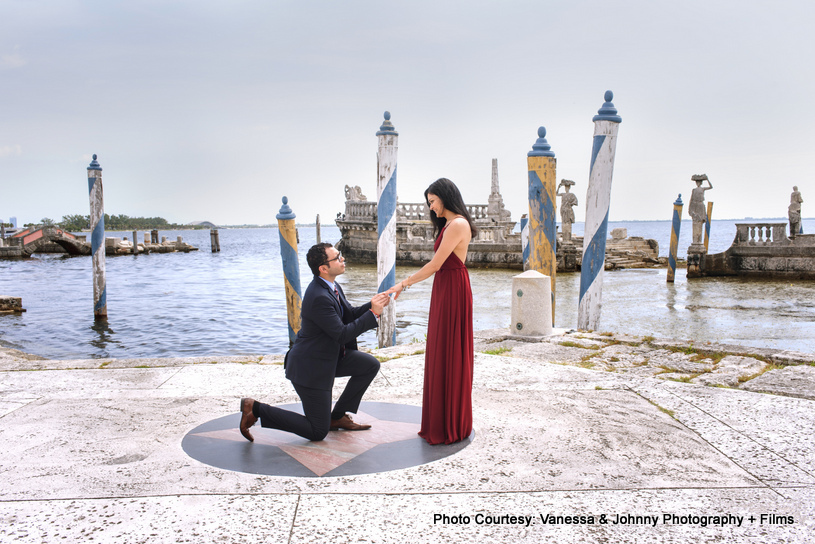 There is no shortage of beautiful beaches to choose from in Florida. Given that beaches in Florida can get crowded, it's best to schedule a shoot at sunrise. Not only is the crowd smaller, but it's also cooler and you get to experience the breathtaking sunrise. Below are a few favorites that feature a gorgeous backdrop and charming feel.
South Pointe Park at South Beach is a picturesque park featuring a pier, rocks and a vast beach dotted with colorful lifeguard stands.
Hollywood Beach exudes a vintage feel on the boardwalk. In the early morning, the beach is quiet, and at sunset, the sun is not blocked by too many tall buildings.
Hallandale Beach is charming and beautiful with many boutique hotels to use as backgrounds and quiet beaches, especially at sunrise.
Bill Baggs State Park is the home of the Cape Florida Lighthouse also known as El Farolito. Beautiful at sunrise or sunset, the park has beautiful beach grass and a picturesque lighthouse in the background.
Historic Virginia Key Beach is off the coast of Miami near Key Biscayne and has a charming vintage carousel.
Key Biscayne is beautiful day or night! Catch the sunset or feature the background of the high rises in Brickell at night.
Historic Sites
---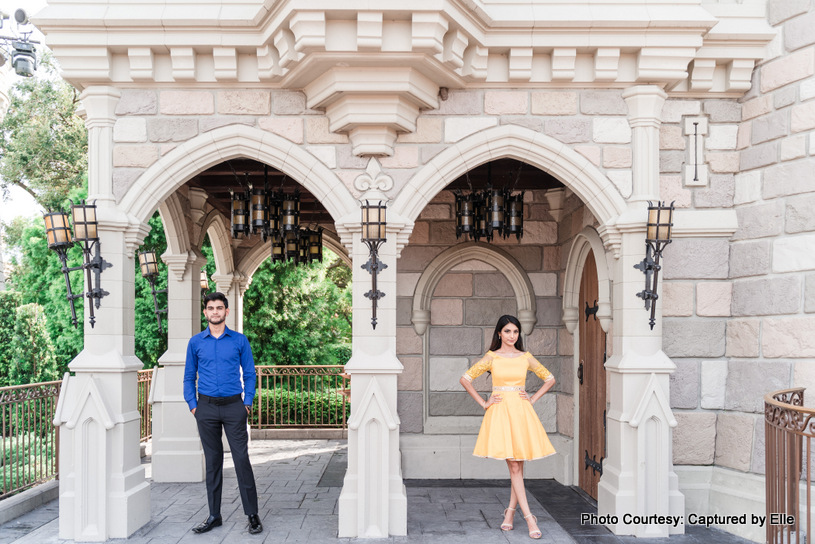 If you're looking for classic portraits, Florida offers many historic sites with incredible architecture, stunning backdrops, and vintage appeal.
Biltmore Hotel is a Miami icon and nearly every corner of the area is filled with charm and vintage style.
The Del Prado Entrance features a gorgeous walkway covered in wood trellises. This is a favorite location for many couples, and the best part is that no permit fee is required.
The Vizcaya Museum and Gardens is a popular spot, and rightly so! The former villa and estate of businessman James Deering, of the Deering McCormick-International Harvester fortune, features awe-inspiring architectures, charming gardens, vine-covered gazebos, and water-front terraces.
Gardens, Parks, and Towns
---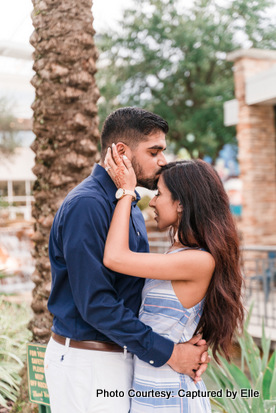 The vast history of Florida can be seen through its charming, vintage towns as well as some more modern, unique twists on old classics.
Winter Garden is a town rich in history and was founded by farmers, fishermen, and citrus growers. This location offers many great brick walls, an old school theater, a beautiful fountain and a clock tower for classy engagement photos with a little vintage charm,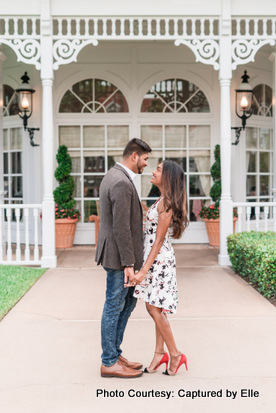 Morikami Museum & Gardens is the perfect setting for a garden lover. The expansive Japanese gardens with strolling paths, bonsai collections, and lakes filled with koi are a tranquil backdrop for a nature-loving couple.
The urban Dickson Azalea Park is like a nature preserve right in the middle of downtown Orlando. With cool bridges, a tunnel and mega lush landscapes, this spot has a jungle vibe and is also dog friendly!
The Wall Murals in Downtown Orlando are amazing and colorful. Located in the area around the Mills and Milk District areas downtown, the murals make for a modern backdrop.
The Disney Grand Floridian Resort is a classic and upscale Disney resort. The buildings are all crisp white and there's always tons of colorful flowers that change with the seasons. Current restrictions due to Covid, require room or dining reservations to visit the property.
Celebration is a little town south of Orlando and was created by Disney. With its adorable hometown vibe, waterfront area, and walking paths, the location is idea for romantic, yet playful photos.
About the Photographers
---
Text and photographs are provided by Elle Baez from Captured By Elle (www.capturedbyelle.com) and Vanessa from Vanessa & Johnny Photography + Films (www.vanessaandjohnny.com).
Elle Baez is the owner and lead photographer/videographer at Captured by Elle Photo + Video based out of Orlando, Florida. She specializes in capturing and creating genuine moments in a crisp and vibrant style. Having been in business full time since 2013, her approach is to document candid moments as they unfold while providing direction and guidance throughout the process to create gorgeous, yet authentic images. Elle and her team cater to and appreciate diversity and enjoy working with fun loving, laid back couples from around the world. Learn more at https://www.capturedbyelle.com/.
Vanessa + Johnny are a wedding photography and videography team based out of Hallandale, Florida. The husband-and-wife duo is committed to capturing your love story through images. They'll freeze your special moments in time, so you can relive the day over and over again. Their wedding services are available in south Florida and beyond. Learn more at https://www.vanessaandjohnny.com/.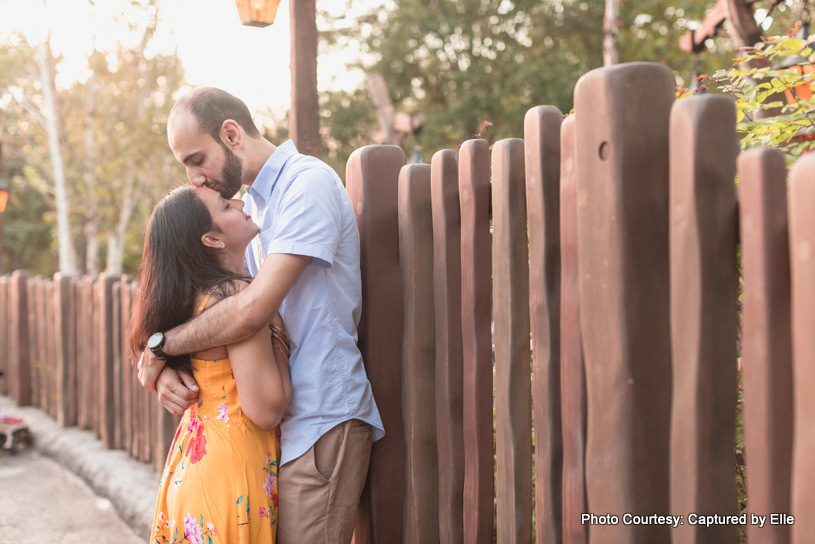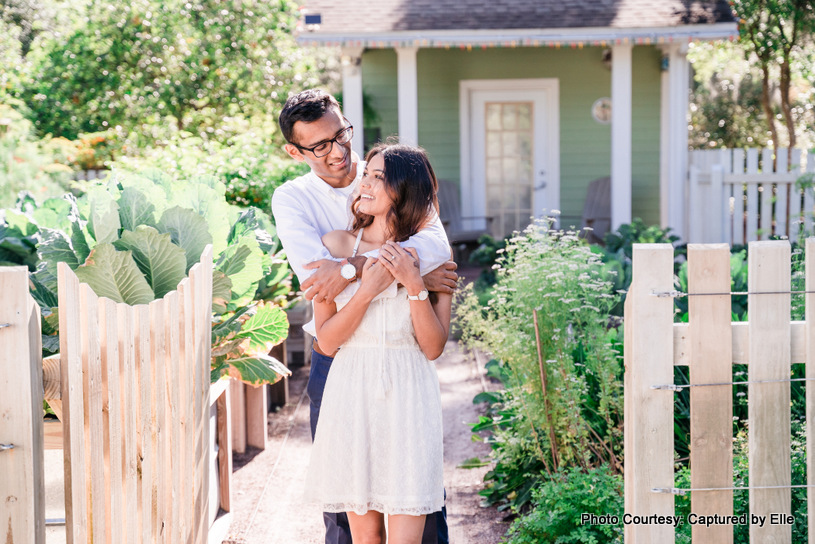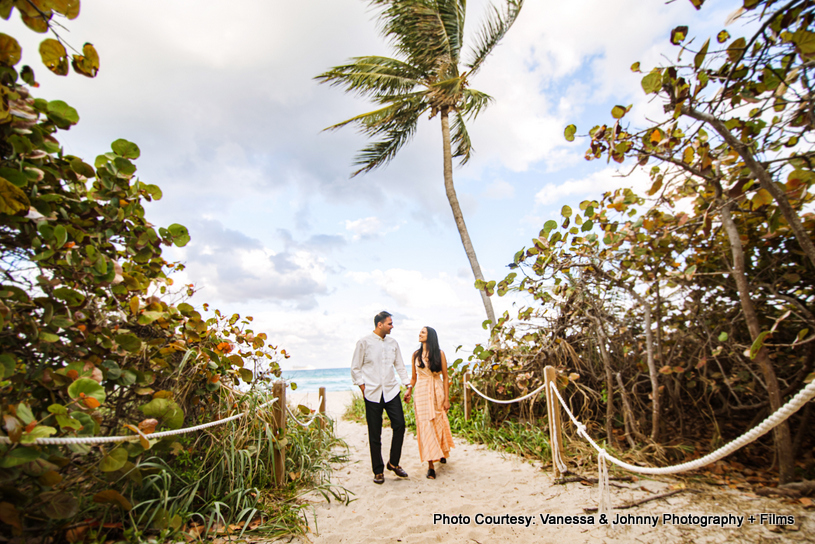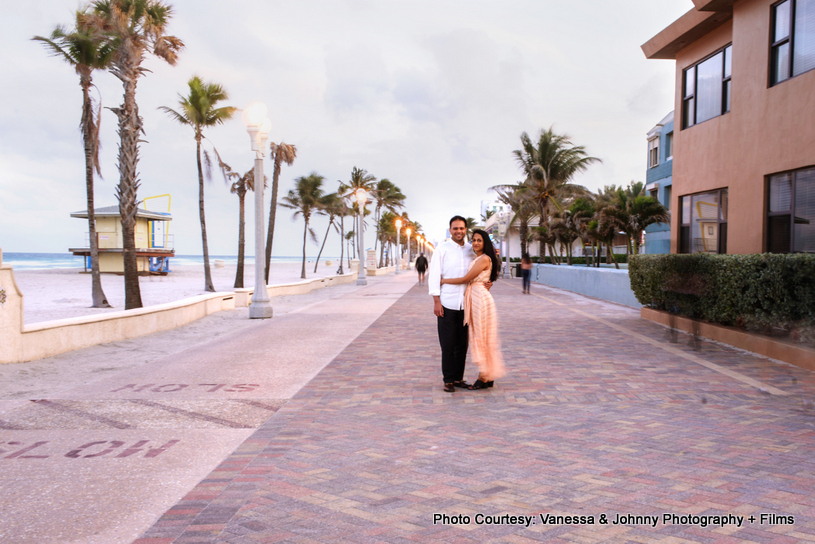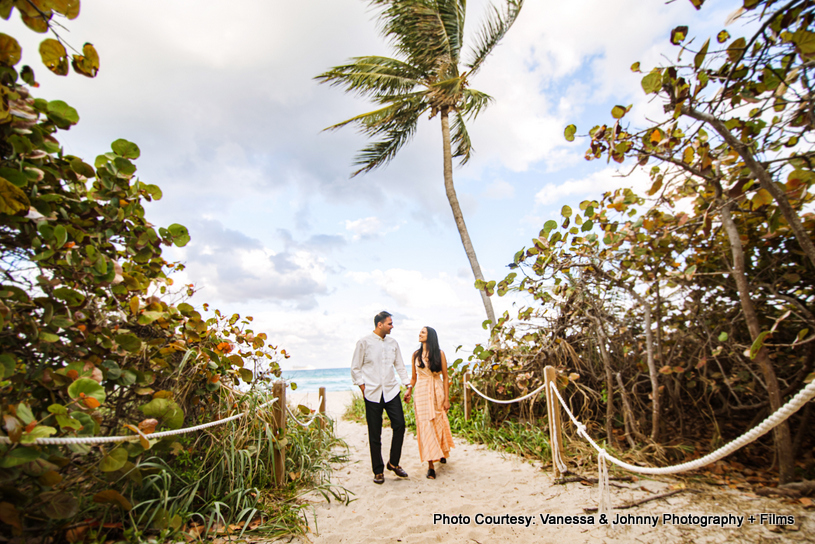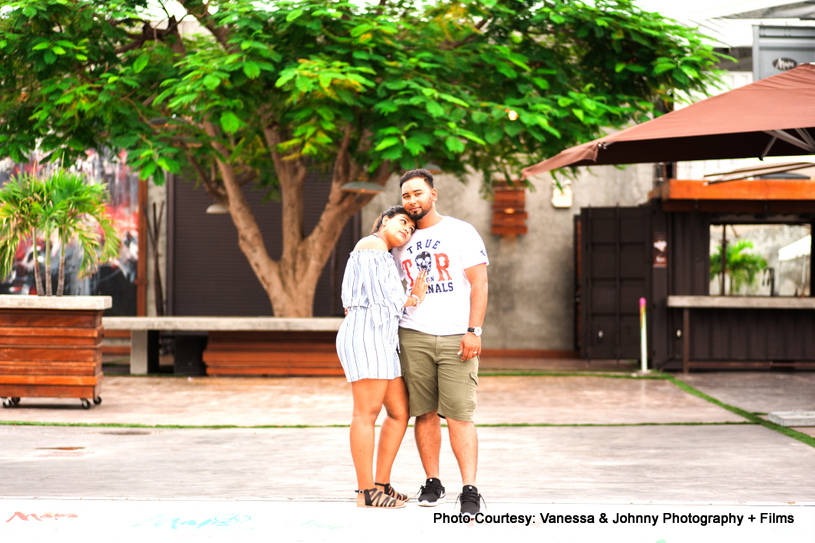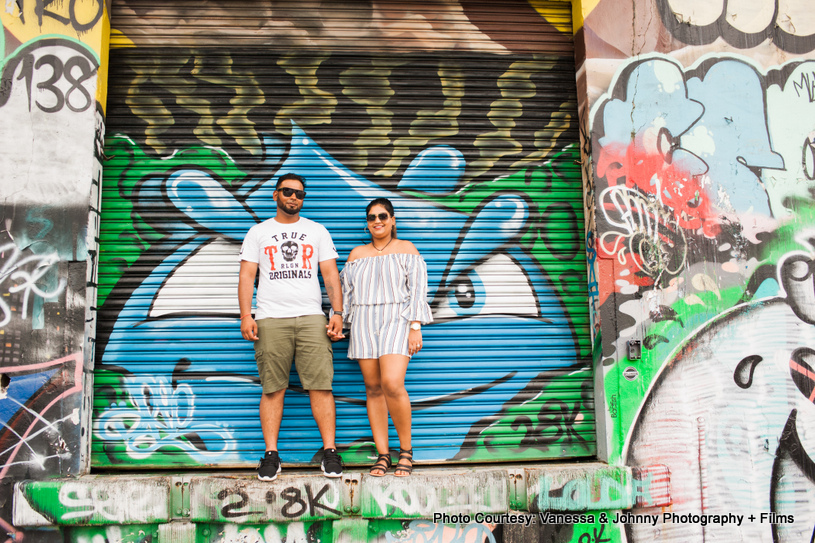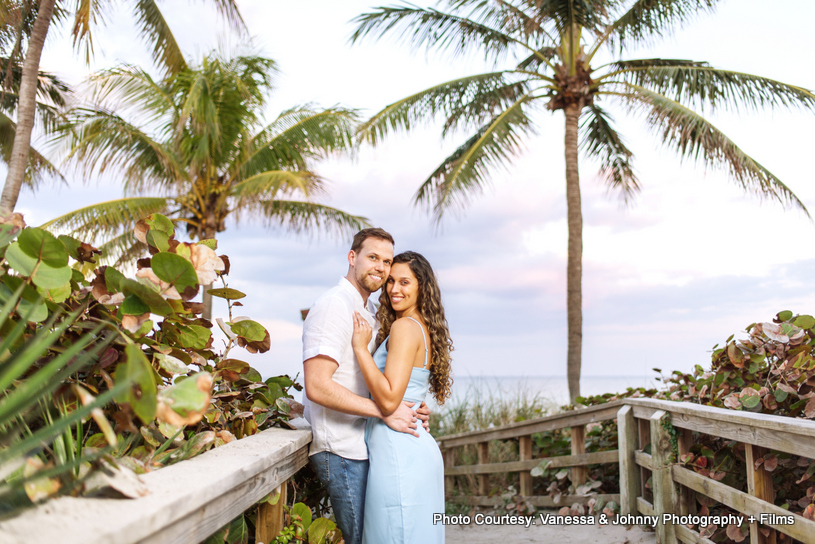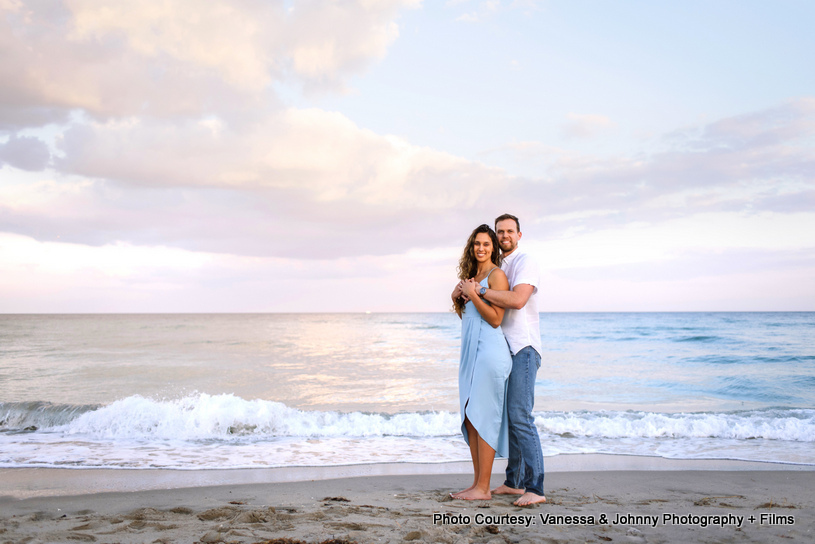 engagement photo shoots
sandy beaches, natural landscapes
Photographers Captured by Elle and Vanessa
Photographers Captured by Johnny Photography + Films
best to schedule a shoot at sunrise
South Pointe Park at South Beach
picturesque park featuring a pier
vast beach dotted with colorful lifeguard stands
Hollywood Beach boardwalk
Hallandale Beach is charming and beautiful
Bill Baggs State Park
Florida Lighthouse also known as El Farolito
Historic Virginia Key Beach
Key Biscayne
background of the high rises in Brickell at night
incredible architecture
stunning backdrops, vintage appeal
Biltmore Hotel is a Miami icon
The Del Prado Entrance features a gorgeous walkway
The Vizcaya Museum and Gardens
The former villa
estate of businessman James Deering
Deering McCormick-International Harvester fortune
inspiring architectures, charming gardens
vine-covered gazebos, water-front terraces
Winter Garden, beautiful fountain, a clock tower
Morikami Museum & Gardens
The urban Dickson Azalea Park
a tunnel and mega lush landscapes
The Wall Murals in Downtown Orlando
The Disney Grand Floridian Resort