Canvas Event Venue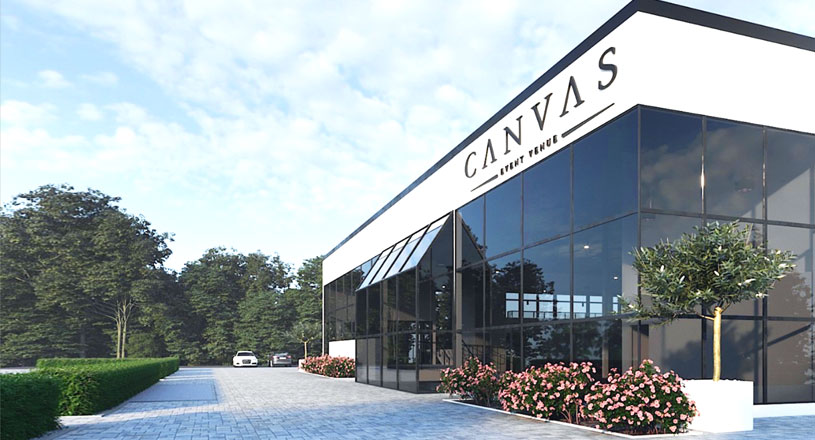 ---
Vendor Profile: Canvas Event Venue
---
Canvas Event Venue is a family-owned and operated event space in Orlando, Florida. Their team of event professionals has a passion for parties, from industry conferences to coming-of-age milestones to weddings, and everything in between!
Canvas is a completely raw event space for you to play in. The open central gallery of 10,000 square feet gives clients endless options. An expansive mezzanine overlooking the gallery and a huge outdoor patio provide flexibility to create a cohesive flow throughout your celebration or conference.
The team at the Canvas Event Venue believe that no two events are the same, and they work hard to ensure that your big day speaks with your voice. It's not about them — it's about you.
From your first tour of the venue to the last goodbye, we will help guide you every step of the way.
Available for a wide variety of events in Central Florida:
Corporate Events and Conferences
Business Meetings
Weddings and Receptions
Galas and Fundraisers
Pop-ups
Experiential Events
Birthday parties, anniversaries, and other social events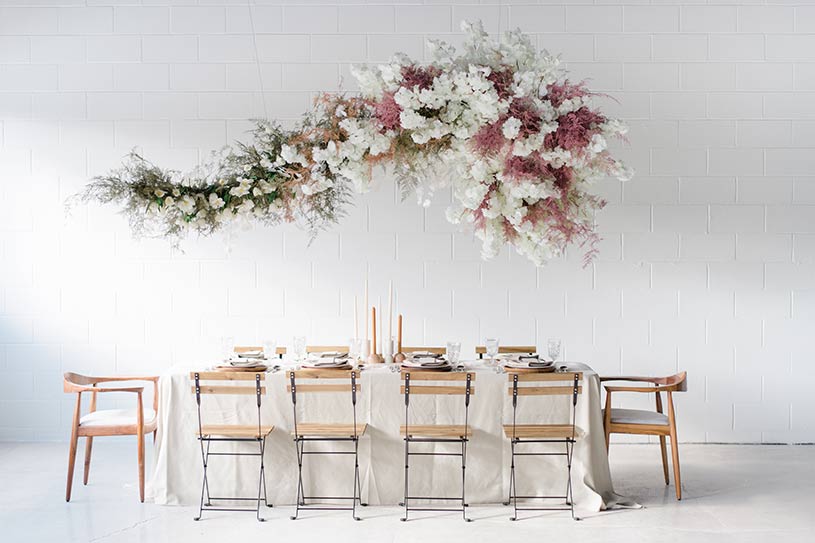 ---
How Canvas Began
---
With over 17 years of event industry experience with sister company, Occasions by
Shangri-la, the team at Canvas understands the challenges that come with other event venues in Orlando. Busy carpets, off-trend chandeliers, and limited natural light can make some spaces a chore to camouflage and redecorate.
They saw a need for a high-capacity "blank canvas" in the Orlando event space rental market,
and they wanted to offer a solution. They loved the idea of "upcycling" an old building into
something beautiful. And when they found a former retail store with oodles of potential on Florida Mall Avenue, they knew this was it. With big, south-facing windows, a second-floor mezzanine, and the atrium flooded with natural light, they saw that the building could be repurposed into a stunning raw event space.
They stripped the venue back to its bones, revealing the classic structure within. Then, working with the advice of dozens of event professionals that they have met over the years, they designed a beautiful yet practical space complete with amenities like private suites, spacious catering prep space, and built-in audiovisual technology.
The result is an adaptable, modern event space where designers, florists, rental companies,
caterers, and more can gather to orchestrate your vision.
To learn more, speak with the Canvas team at (407) 273-1045 or visit them on Facebook or Instagram at @CanvasEventVenue.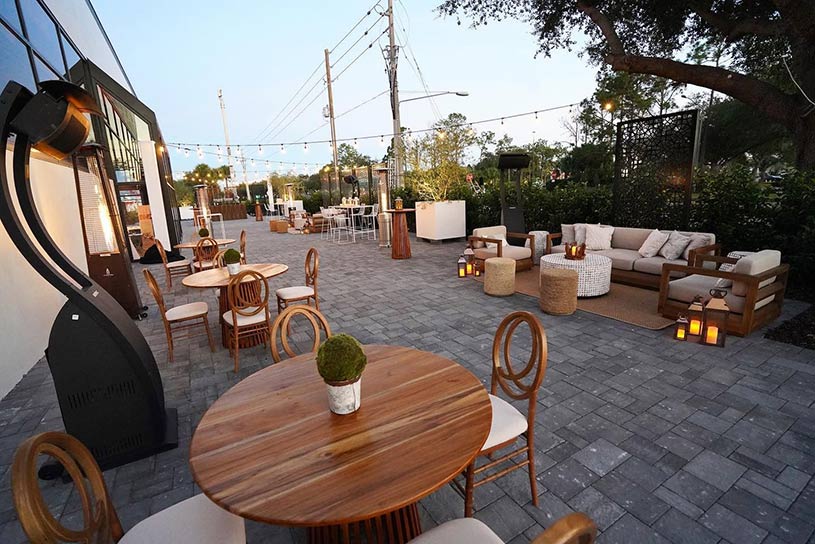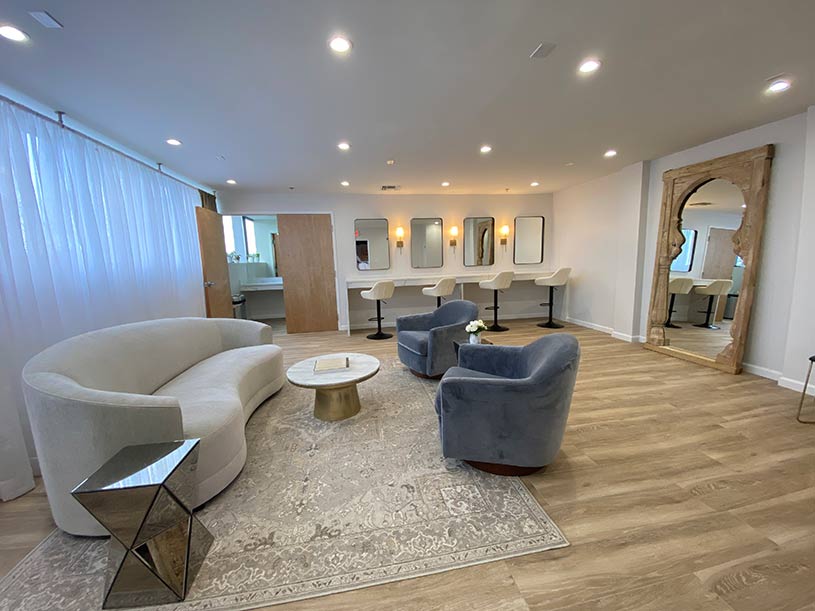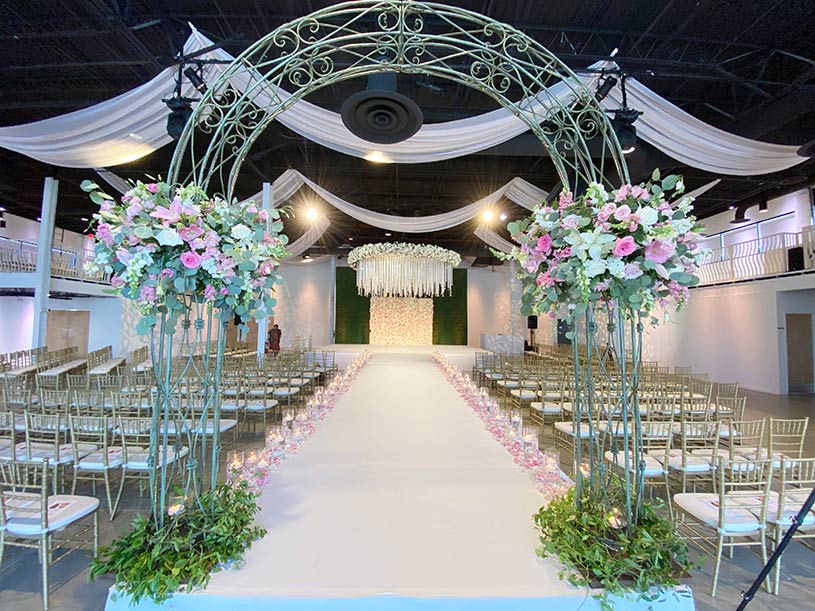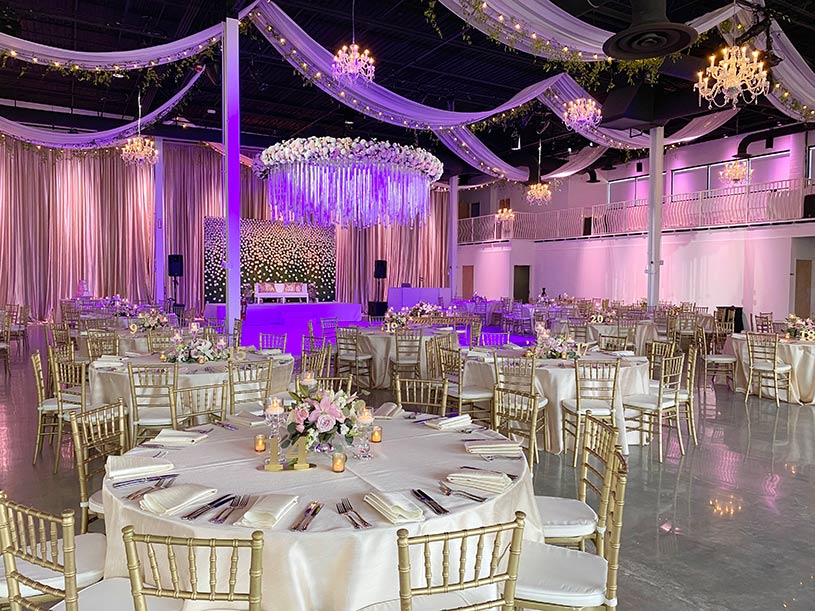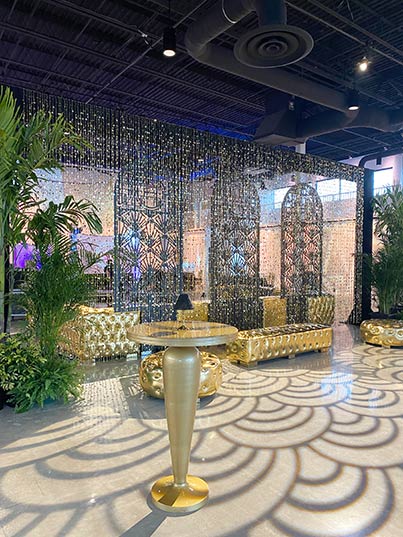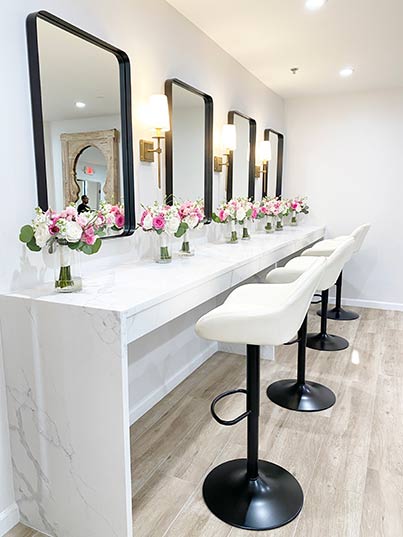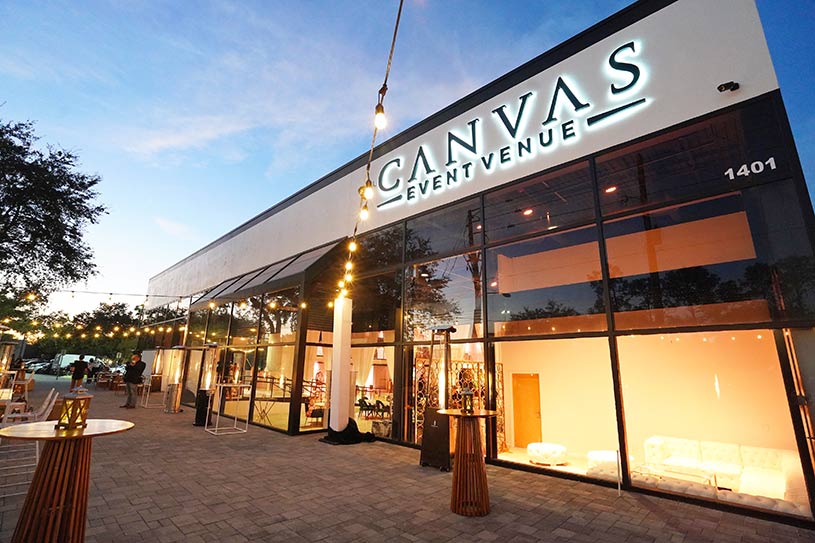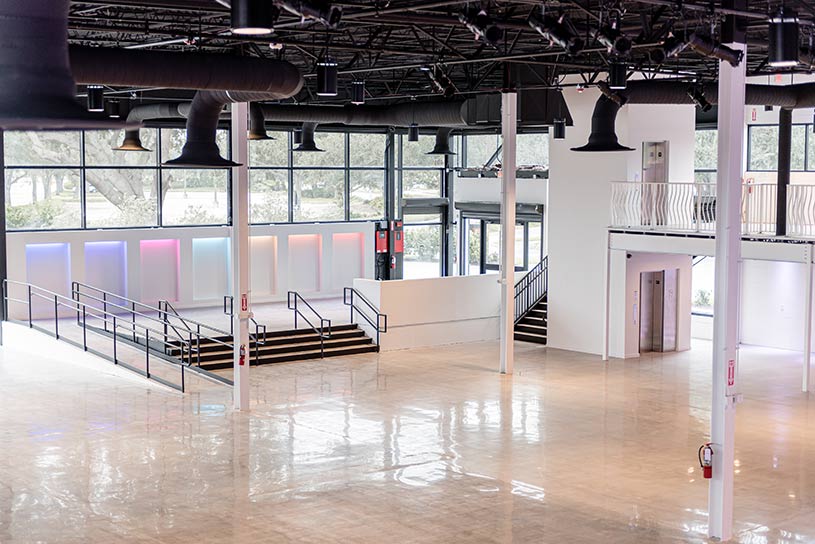 Canvas Event Venue
Family-owned and operated event space in Orlando
Florida
Age Milestones to Weddings
Corporate Events and Conferences
Business Meetings
Weddings and Receptions
Galas and Fundraisers
Pop-ups
Experiential Events
Birthday parties
Anniversaries, and other Social Events
Occasions by Shangri-la
Some Spaces a chore to Camouflage and Redecorate
Blank Canvas
Stunning Raw Event Space
Audiovisual Technology