The Devam Experience

By Devika Jhaveri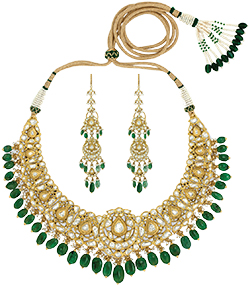 The love affair between a woman and her saris is unmatched. What the Western world perceives as a long piece of fabric is in reality a six-yard garment whose every fold, drape, and tuck can transform a woman into any facet of her being. Poised at the top of this hierarchy is the handloom-woven sari. These luxury pieces are one-of-a-kind designs of wearable art whose weaving is unique to an Indian state, emblematic of its history and culture. Simply put, a machine has never touched the fabric. Each sari is carefully crafted by an artisan whose family has been in this profession for eras; their hands are quite literally keeping this art alive and by purchasing handloom, consumers are doing the same. One of the world's oldest nations, India, is renowned for its vibrant heritage and handloom weavers are a rich component in India's cultural fabric. Now, Devam is bringing this cultural glory to the US.
South Florida-based design house and retailer Devam is known for its offerings of handloom silks, handcrafted fine jewelry, and customization experience. From traditional bridal jewelry to an array of handloom silks to modern engagement rings, Devam's vast selection of luxury products has attracted Indian-Americans from all over the United States.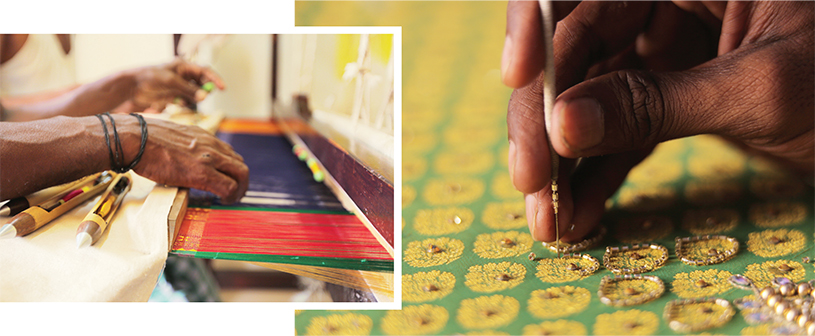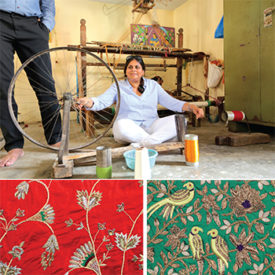 While there are numerous Indian jewelry and apparel retailers across America, Devam's focus on craftsmanship distinguishes them from others. Strictly using handloom materials and only the high-end quality gems, Devam's pieces are inspired by royals of the past, ingeniously incorporating different eras into one.
"Our materials are straight from the source. Each and every style of silk we curate, we find from its origin state," said Devam's vice president Punita Jhaveri. "We visit different regions and find the top weavers in each area, working with them to develop our unique designs."
Devam's handloom silks are then transformed into lenghas, saris, and scarves. Devam specializes in creating custom Indian bridal apparel, catering to Indian-American families across the States for their special occasions. From the bride who envisions herself as a fairytale princess to one who prefers a simpler elegant visage, Devam's customizable collection caters to all audiences.

"Each bride's style is completely unique from the next, which make our job all the more special," said Jhaveri. "It makes our creative process more complex but even more rewarding."
Recently, Devam has been utilizing its silks to create Western-style blouses, pants, and gowns. An eclectic East meets West collection, Devam's Western apparel is satisfying a demographic whose values and opinions are comprised from influence of both India and the US. The inspiration behind this new vision is that the Indian-American women wearing these clothes will be able to fully express themselves, unabashedly capturing both sides of their identify by merging two cultures that are often not the easiest to mix. Celebrating the Indian heritage and promoting cross-cultural designs, Devam is imprinting its decadent mark throughout the Southeast and soon, across the United States.

About Devam
Please visit www.devamjewelry.com for more information.
Posted on: 11-2-2018 by: Deshvidesh