The Statue of Unity: Dedicated to Sardar Patel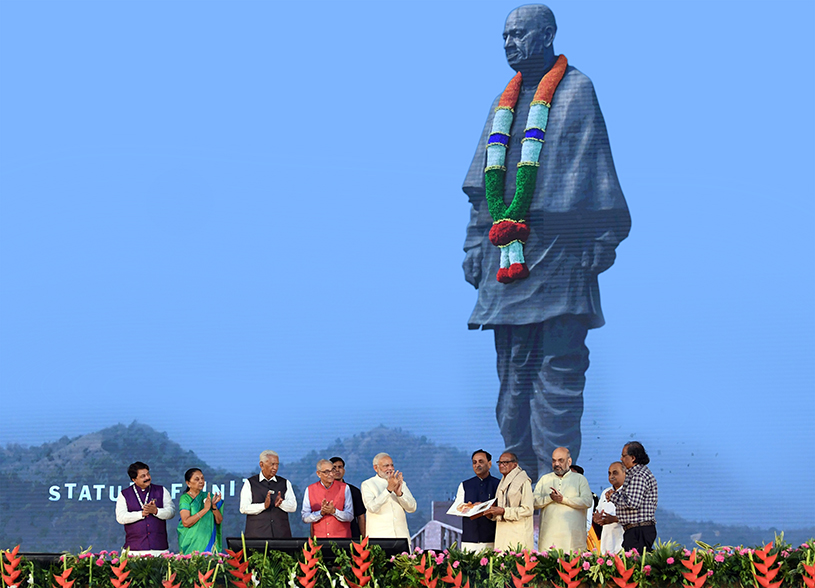 The Statue of Unity:
Dedicated to Sardar Patel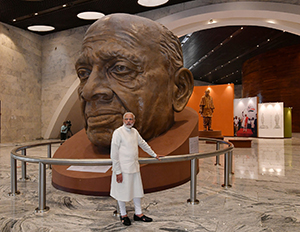 The Honorable Prime Minister of India, Narendra Modi, unveiled the Statue of Unity, a monument dedicated to Indian Independence Movement leader Vallabhbhai Patel on his birthday, October 31, 2018.
Vallabhbhai Patel, popularly known as Sardar Patel, was the first Deputy Prime Minister of India. Patel was an Indian barrister and statesman, senior leader of the Indian National Congress, and founding father of the Republic of India who played a leading role in the country's struggle for independence and guided its integration into a united, independent nation. In India and elsewhere, he was often called Sardar, Chief in Hindi. He acted as de facto Supreme Commander-in-Chief of the Indian Army during the political integration of India and the Indo-Pakistani War of 1947.
The Statue of Unity is located in the Indian state of Gujarat, about 90 miles from Nadiad where Sardar Patel was born October 31, 1875. The monument, along with its surroundings, occupies over 215 thousand square feet and is surrounded by a five square mile man made lake. It is the world's tallest statue with a height of 597 feet. Construction on the statue began October 31, 2013 and completed in mid-October 2018.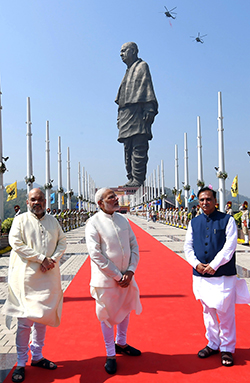 Here are some interesting features of the Statue of Unity, also known as Sardar Patel Statue.
Location : Gujarat, India
Designer : Ram V. Sutar
Material : Steel framing, reinforced concrete, bronze cladding
Height : 597 ft
Height (including base) : 790 ft
Construction Company : Larsen & Toubro
Interesting facts about the Statue of Unity
At 597 feet, it is the world's tallest statue. The Statue of Liberty in the United States is 305 feet high.
Located at the Sardar Sarovar Dam on Narmada River in Gujarat, the statue will have a viewing gallery at the height of 500 feet that will overlook the dam.
25,000 tons of iron and 90,000 tons of cement were used in the construction.
A walkway, four-lane approach highway, and three-star lodging facility with 128 rooms was constructed for tourists.
The statue will be able to withstand a wind velocity up 135 miles per hour as well as earthquakes measuring 6.5 on the Richter scale.
Approximate cost of construction is $420 million and more than 2,500 workers worked on the project.
It is estimated that the statue will generate as many as 15,000 direct jobs for people every year.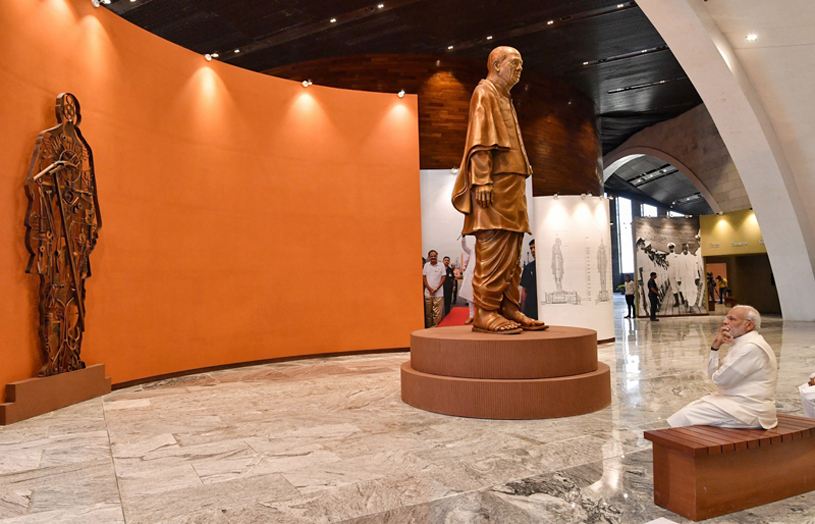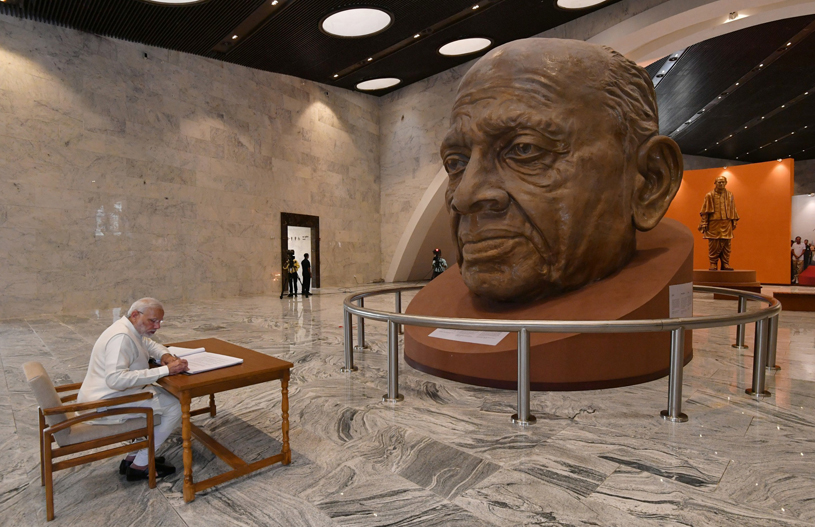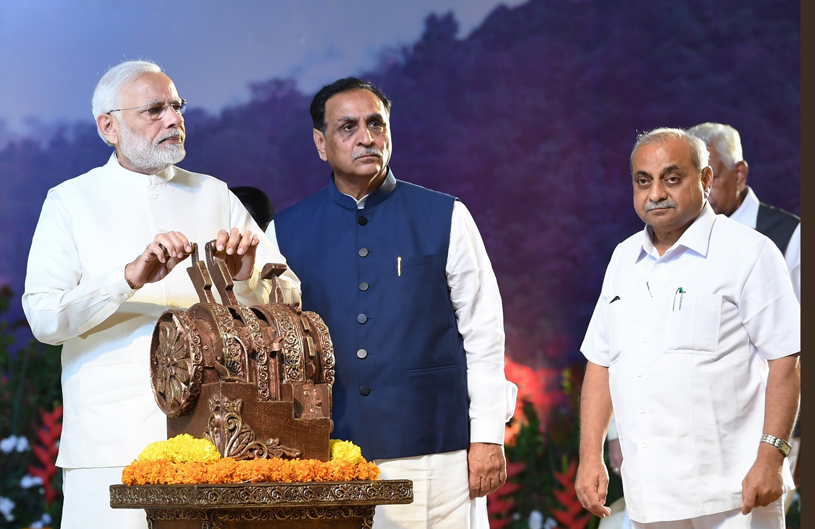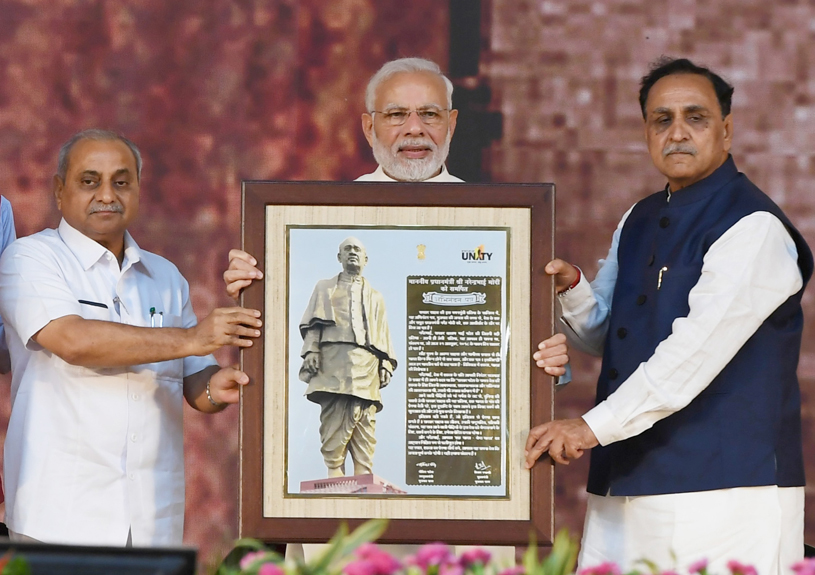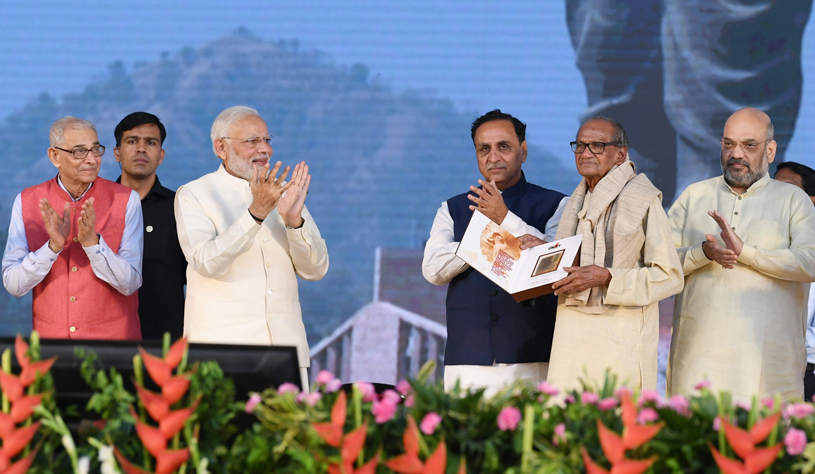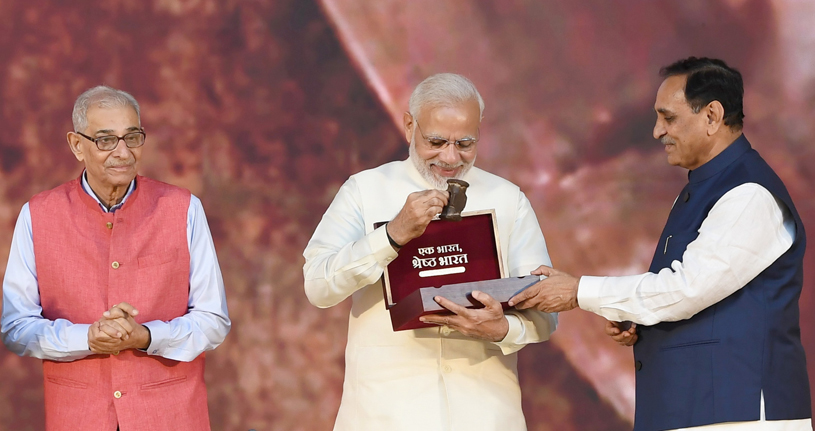 Posted on: 11-2-2018 by: Deshvidesh