The Hunt Has Begun: Who Will Star The Immortal Ashwatthama; Vicky Kausha or Ranveer Singh?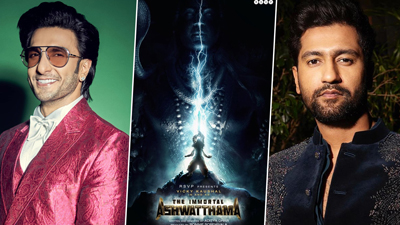 Just as the hunt for cast members was finally over for The Immortal Ashwatthama, it was suddenly reopened with Vicky Kaushal allegedly exiting the film, only to be replaced by Ranveer Singh. Although Vicky Kaushal was announced as the main lead way back in 2021, there have been some rumors swirling about Ranveer Singh replacing Vicky Kaushal as the main lead of Aditya Dhar's film.
However, these rumor mills have not been verified as of yet and have even been negated by some reports. Meanwhile, Bollywood Hungama claims that the filmmakers of The Immortal Ashwatthama are reportedly attempting to catch a bigger fish by trying to get a South Indian actor on board. However, there have been no official statements from the filmmakers related to the changes in these events.
Vicky Kaushal, the original main actor of the film, made a statement regarding the delay of The Immortal Ashwatthama that "there will be a better time to make a film" He further added, "More than disheartening, it is that any film should be made at the best time for that film."
Now the question still remains: who will star in the film? Vicky Kaushal or Ranveer Singh?