The Path To Healthy Skin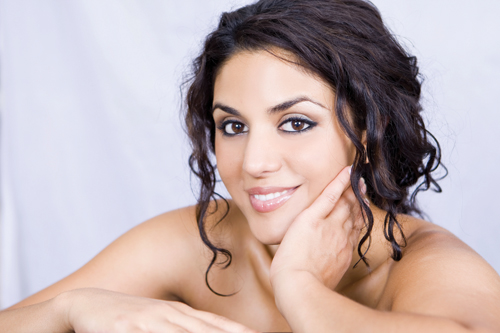 Did you know that skin is your body's largest organ? And yet, it is the most neglected. The skin not only shields and protects the internal organs of the body; it regulates body temperature and also, provides us with the sense of touch. Moreover, a healthy radiant skin is a clear indication of a healthy body and mind.
Follow these tips to keep your skin healthy:
Know Your Skin Type
The first step to healthy skin – understanding your skin type. Knowing your skin type can help you care for it properly and choose the correct skin care products. For instance, while rich hydrating creams or lotions work well for dry skin, these products can cause acne for those with oily skin.
Stay Hydrated
Water is a wonder liquid that hydrates your body and helps eliminate harmful toxins. This magic elixir also helps rid your skin of dirt and oils, making you look and feel healthy – inside and out. Drink sufficient water throughout the day puts you on the path of glowing skin.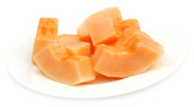 Cleansing, Toning, Moisturizing
Stick to a routine that includes cleansing, toning, and moisturizing to achieve a clean healthy glowing skin. Cleansing rids the skin of dirt and other impurities that might clog the pores, while toning removes traces of cleanser and prepares the skin for the next step. Moisturizing is key for all as it rejuvenates the skin. Be sure to include all three in your routine to keep skin looking fresh, healthy and dirt-free. (Note: Unlike pots and pans, the skin does not require aggressive scrubbing to become clean! So, be gentle!)
Choose Make-up Carefully
In the long run, wearing chemical-laden make-up may cause extensive damage to the skin. Choose natural or mineral make-up designed for your skin type to minimize damage.
Maintain a Healthy Lifestyle
Follow a balanced diet that includes fresh fruits, nuts and beans. Pick natural foods over processed or artificial items, which lack needed nutrients for healthy skin. Be sure to get enough rest as the lack of sleep actually ages your skin. A few missed nights of sleep can lead to sallow skin and puffy eyes. Chronic sleep loss can lead to lackluster skin, fine lines and dark circles under the eyes. Finally, don't forget to get at least 30 minutes of exercise every day. A well-balanced routine leads to better overall health for your body … and your skin!
Community Spotlight
Anju Thaker, a certified esthetician, is a longstanding member of the South Florida community. Over the years, she has provided hair and makeup services for countless brides and many others. Recently, Anju had the opportunity to provide hair and make-up services for Shreya Ghosal, who performed live at a concert at the Broward Center for Performing Arts. A once-in-a-lifetime opportunity, the experience is one Anju will not soon forget.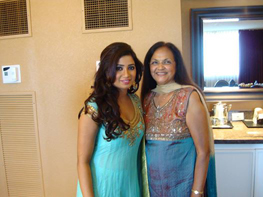 Anju recently opened a new location with Thaker Dental and Skin care in Tamarac, Florida, where she provides clients with aesthetic needs from hair removal to skin care. Dedicated to each client, she is available for appointments seven days a week and is also a proud provider of the world-renowned product, Environ (sold on location at Thaker Dental and Skin Care). In addition to skin care, Anju is available for weddings, arangethrams, quinces, proms, and formal occasions for hair, make-up and henna.
To learn more about her services, tailor your own personalized at-home regime using Environ, or to schedule an introductory facial that will make your skin feel different overnight, contact Anju Thaker at (954) 554-8749.