The Price of Garba – Parth Oza brings first time ever traditional Raas- Garba in South Florida – By Shuchita Rao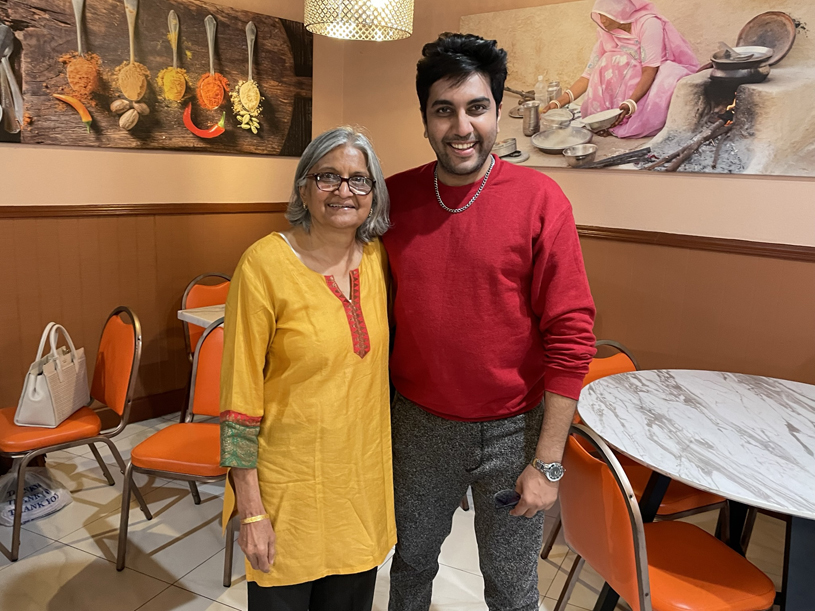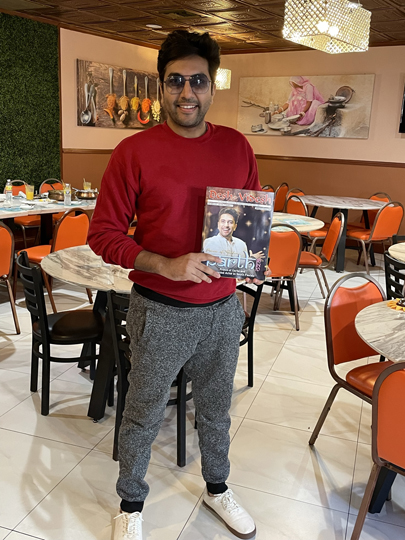 Nova Southeastern University's spacious indoor stadium in Davie, Florida, came alive with more than 1,200 Raas-Garba lovers on Saturday evening, October 22, 2022, with globally recognized playback singer Parth Oza's dynamic live-music accompaniment to community celebrations of the Diwali festival. The grand event was organized by Desh-Videsh Media Group and Ace DJ.
Garba, the traditional folk dance from Gujarat, honors the feminine form of divinity and celebrates the fact that all humans have divine energy within them. The six-hour cultural event started with the traditional lamp lighting and prayer ritual by the graceful hostess Aruna Shah, publisher of Desh-Videsh. Women dressed in colorful attire such as mirror-work chaniya cholis and fancy saris, men in kurta pajamas and ang-rakkha dhoti costumes, and little children in bright, ethnic clothes danced in concentric circles with great joy, clapping their hands in synchrony around the altar of Mother Goddess Durga.
Starting at a slow tempo around 6:00 pm, the music rendered beautifully by Parth Oza and his team picked up pace as did the non-stop dancing by nearly 1,200 guests for the next six hours. Traditional Gujarati songs "Kumkum Kera Pagle Maadi Garbe Rumva Aav" and "Fagan Foramto Aayo" were fused seamlessly with popular Bollywood Hindi numbers. A highlight was "Bhumbro Bhumbro Shyam Rang Bhumbro" in a high-energy live music performance by the versatile actor-singer-doctor Parth Oza and his team, consisting of two soprano female vocalists, two high-stamina dhol drummers, and a talented musician on the synthesizer that played a variety of instruments such as the piano, festive shehnai, and flute. 
Dandiya Raas began approximately three hours after Garba, and people danced with joy holding bejeweled sticks in their hands in a longtime ritual that honored Goddess Durga's victory over the vicious demon Mahishasura. Bhangra dance and popular Bollywood music numbers regaled the audience members in the latter part of the night creating a grand festive ambience.  Delicious food such as spicy paav-bhaaji, fluffy dahi vadas with tamarind chutney, and desserts were made available by Tandoor Grill. Several vendors also sold ethnic costumes, jewelry, and home decor items at the venue.
The Navratri and Diwali festival celebrations that put a spotlight on India's rich culture attracted a diverse, international crowd, proving that India's age-old music and dance traditions carry the supreme power to bring happiness to one and all, rising above cast, creed, religion and geographical boundaries.