The Pursuit of Truth and Equality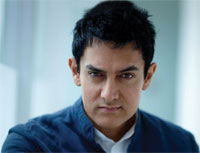 The once reticent and reclusive Aamir Khan is now everyone's friend. Accessible to thousands of people, and visitor to countless homes, Aamir Khan is a household name. This is all thanks to his latest talk show Satyamev Jayate, which airs on Star World.
The show is special not just because of Aamir's charm. While his appeal cannot be denied, the show is clearly defined by its substance. At a time when most talk shows are all about gossip, visual appeal and aspiration, Aamir Khan discusses some more poignant, relevant issues that India faces.
There is no doubt that the show has been shot and telecast with plenty of strategy. Aamir moved away from normal trends (nothing new for him), and took a somewhat different route. Opting for the morning slot rather than prime time, Aamir tried to recreate for viewers what Sunday mornings with the Ramayana did. Quite like the Ramayana, he has also managed to bring home many great learnings.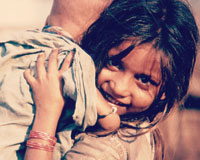 The show Satyamev Jayate brings to the forefront issues that the country has been grappling with. These are not issues related to inflation or poverty that we all discuss continually, but rather issues that are simmering and brewing in many areas, but are not being talked about openly. Episodes cover issues such as ethics in medical practice, disability, female infanticide, and domestic violence, are just some of the many moving moments of the show.
Plenty of research and lots of groundwork has gone into making the show watch able. Interviews with victims, counselors and social workers give you angles and perspectives that compel introspection and thought.
Aamir's crusade towards a better India does not stop at discussion and debate. He has personally committed to several of the causes. Petitions to state governments and the commitment to use car rental services that employ rehabilitated women are just the beginning. He has championed several of these initiatives. The nation has, in turn, woken up to reality and begun to follow.
You may wonder from where this patriotic streak in Aamir stems. Aamir belongs to the family of freedom fighter Maulana Abdul Kalam Azad.With these genes, it is no wonder that Aamir has picked such a noble cause. What is more, he and wife Kiran Rao have also named their young son Azad Rao Khan. With such inspiration at close quarters, there is hope for revolution and a New India.