The Ross Brawn Column – Bahrain Grand Prix Edition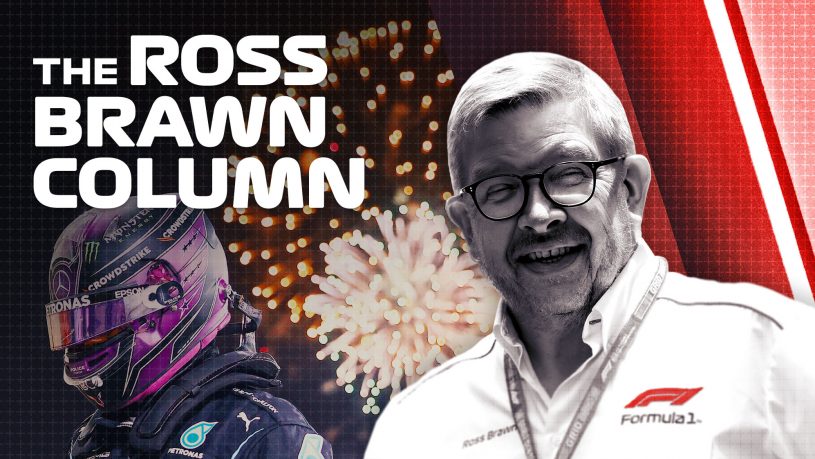 Formula 1 was treated to an epic race to raise the curtain for the 2021 season, with Max Verstappen and Lewis Hamilton going toe-to-toe for victory in the Bahrain Grand Prix. Formula 1 Managing Director, Motorsport, Ross Brawn discusses the key talking points…
Driver of the Day – Lewis Hamilton
This was a race that featured a host of sensational drives, but Hamilton most deserves this accolade after a scintillating drive that was among the very best of his career.
He simply drove brilliantly, pacing his tyres really well and posing a quiet threat throughout the race, despite not having the fastest car in the field.
There were one or two little moments, where he faltered under pressure from Verstappen, but each time he held on remarkably and held firm in mighty impressive fashion.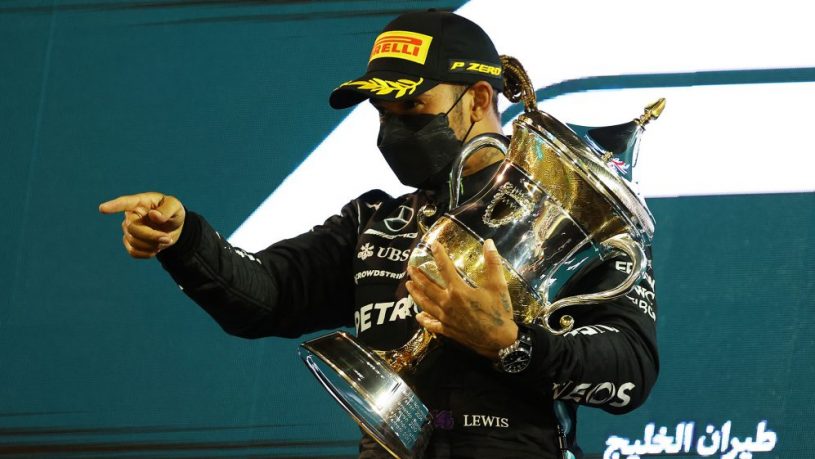 Bahrain GP sets the tone for 2021
What is really encouraging for the season ahead is that on first measure, there is nothing between Mercedes and Red Bull, and Hamilton and Verstappen.
The Bahrain Grand Prix was all about strategy and having the track position advantage – and Mercedes came out on top this time with their more aggressive approach.
Both Verstappen and Hamilton were worthy winners, but ultimately, it was Hamilton who drove the better race. Verstappen got a bit ragged at the end.
But make no mistake, this was a fantastic race, the kind where the win was decided on the very finest of margins.
The rule changes over the winter appear to have closed the field up. With teams set to focus fairly soon on next year's car, it may be that nobody pulls away to any degree and we have an epic season in front of us.
When Verstappen caught Hamilton, he couldn't stay behind and stay in the sweet spot for long enough to launch attack after attack because the tyres were overheating. That's what we are trying to cure with the 2022 regulations, so the future is bright.
It's not just about Verstappen and Hamilton
I left Bahrain feeling very optimistic. It was unfortunate that Sergio Perez's car shut down on the formation lap, but once again showed his supreme ability to cut through the field as he rescued a fifth-place finish.
He's not up to speed at Red Bull just yet, but he's learning quickly – and we know what a fine driver he is. Once he's settled, the Mexican has the potential to be part of the action at the front.
The same can be said of his Mercedes counterpart Valtteri Bottas, who showed impressive pace throughout the race but was undone with a poor pit stop.
It's relatively close at the front, compared to what we've had in previous years, and based on this race, it certainly doesn't feel like it will be another year of Mercedes pulling away at the front.
Mercedes bounce back
I wasn't particularly surprised that Mercedes failed to shine at pre-season testing. When I was at the team, we always had a set of priorities which didn't involve setting the fastest lap times.
Analysis of data is so good these days, you can work out where you are. So you don't need to shine in testing. And in a way having that little deficit drives the team harder.
I must say, the car looked a lot a better in the race, it had definitely settled down. It's clear they had made impressive progress in the days between the test and the first race.
Red Bull did the right thing
I think Red Bull made the right call to tell Verstappen to give the position back to Hamilton, after he ran wide on passing the defending champion.
If Verstappen had pulled out sufficient gap after an infringement and won the race, that would have left a nasty taste. We don't want to see races won in that manner.
Regarding their strategy, and not responding immediately when Hamilton pitted early, I can only assume they thought Mercedes might be doing a three-stop.
Tsunoda lights up the opening race
I'm really impressed with Yuki Tsunoda. I met him at the weekend for the first time and he's a really impressive character. He is quite amusing and his language in the car can be a bit fruity!
He showed some brilliant spells in the race, which is encouraging considering it was his first F1 race. He is the best rookie F1 has had for years, having been fairly stunning in whatever series he has competed in.
His promotion by Red Bull looks like a brilliant move. We can all remember the glorious days of full grandstands at Suzuka and the passion of the Japanese fans. I think we are going to have that again, which is incredibly exciting.
Mixed feelings for Alonso and Vettel
We saw bits of the old Fernando Alonso out there in Bahrain, the Spaniard showing some of the flair which yielded him two world championships.
When Alpine get car sorted out a bit more, Alonso should keep us entertained in future. His return is great for Formula 1 – and I'm looking forward to seeing what he can do.
Sebastian Vettel did not have the finest debut for Aston Martin. In the heat of the moment, he blamed Esteban Ocon for their accident, but I don't think anyone saw it that way.
It was not a great weekend – and I hope he can get it together because he's a four-time world champion who can the potential to deliver yet more great drives.