The Spiritual Significance of Diwali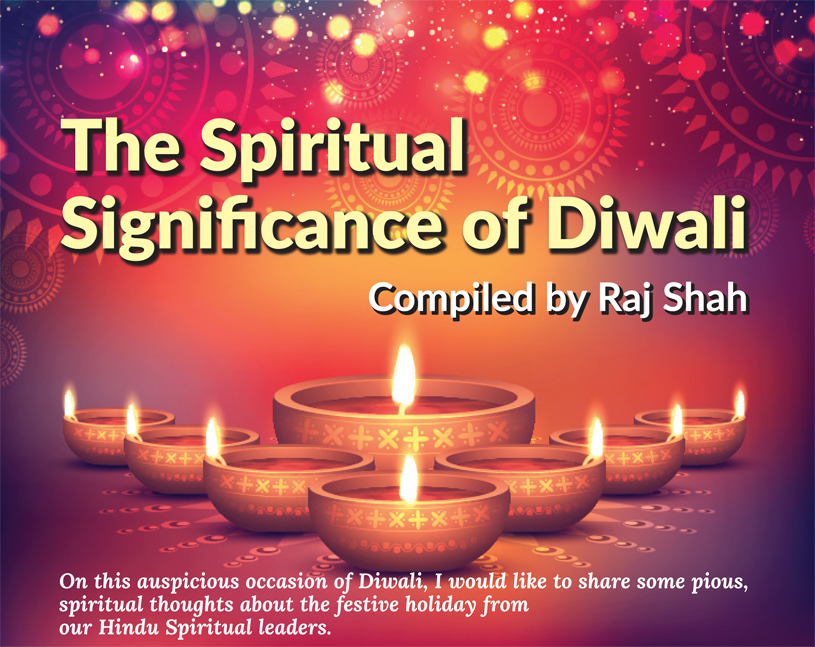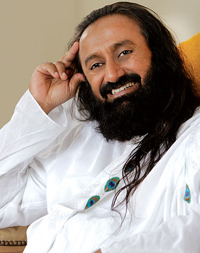 For an oil lamp to burn, the wick has to be partially immersed in the oil. If the wick is completely drowned in oil, it cannot bring light. Life is like the wick of the lamp, you have to be in the world and yet remain untouched by it. If you are drowned in the materialism of the world, you cannot bring joy and knowledge in your life. By being in the world, yet not drowning in the worldly aspect of it, we can be the light of joy and knowledge.
By Sri Sri Ravi Shankar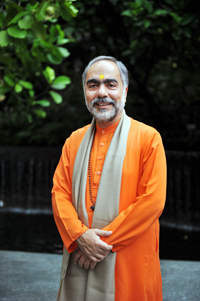 Diwali is the day we harvest the results of our hard work blessed with the wealth by Mother Lakshmi.
We pray to her with gratitude and ask the gracious Mother to:
Shower Her blessings in abundance for the coming year
Give us the intelligence to use our wealth in the right manner
Give us the heart to share it generously with our fellow beings
For this sharing, Lamps of Love are lit…
Fill the Heart with the oil of Love.
Place in it the wick of single-pointed mind.
Light it with the Knowledge of Truth and remove the darkness of Ignorance around you.
Just as one lamp can light many lamps; let each youth kindle this Light in many hearts.
Swami Swaroopananda
Chinmaya Mission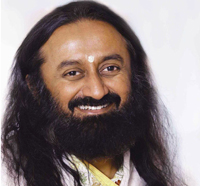 The Yajurveda says, "Tanme Manaha Shivasankalpam astu" — let noble intentions flow from this mind of ours. This Diwali, celebrate with knowledge and take an intention to serve humanity. Light the lamp of love in your heart; the lamp of abundance in your home; the lamp of compassion to serve others; the lamp of Knowledge to dispel the darkness of ignorance; and the lamp of gratitude for the abundance that the Divine has bestowed on us.
By Sri Sri Ravi Shankar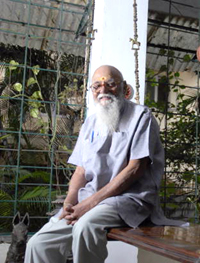 Indians celebrate Diwali with great fervour. Diwali has significance in many aspects of our life. It symbolises triumph of: light over darkness, virtue over vice, knowledge over ignorance, justice over injustice, compassion over cruelty, and such dualities in life. According to Hindu Heritage, one cannot exist without the other. For instance, we cannot have pleasure without pain, success without failure, attachment without aversion, love without hatred, and so on. Diwali is an occasion to celebrate the positive aspects and to endure the negative and unpleasant.
Padma Bhushan N.S. Ramaswamy
Former Director, Indian Institute of
Management Bangalore, Bangalore
The inner significance of Diwali is that it is a joyful celebration of the victory of good over evil, of our spiritual qualities dominating our basic instincts, intellect and ego. Light is a universal symbol of spirituality. Thus bringing more light into our homes and therefore our lives symbolizes each of us becoming a more spiritual person.
Hinduism Today's publisher
Satguru Bodhinatha Veylanswami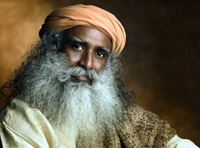 Whatever Path you choose to walk, let me be the light that will light your way. Wayfarer that you are, you must fare well upon the way in Love and Joy – to be kneaded to become fit for the Divine. May this Deepavali light up your life Within and Without. Love and Light
Jaggi Vasudev, commonly known as Sadhguru