The women behind the most powerful man in India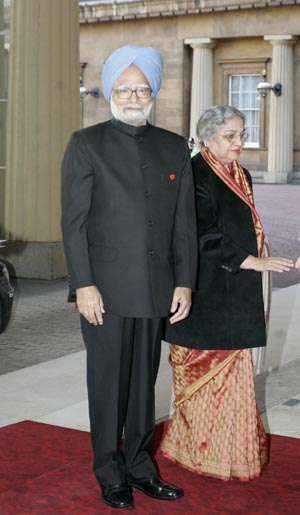 "You may be going to work, hmm?" Gursharan Kaur reminded her husband, Dr. Manmohan Singh, Prime Minister (PM) of India, as guests began to disperse after the private dinner they hosted for American President Barack Obama and wife Michelle on November 7. With a half-smile, Singh called for Principal Secretary TKA Nair and National Security Advisor Shivshankar Menon, both of whom had left, and convened an unscheduled meeting to discuss the Obama visit."
As Kaur and the PM played hosts to the Obamas over a four-day official visit by the US president, the rapport between the PM and his wife was clear. Restrained and elegant, she complemented Singh's own low-key personality. At the same time, her warmth and natural graciousness embodied Indian hospitality, endearing her to millions watching the visit on television.
Gursharan Kaur, 73, perhaps never imagined that the man she married would one day be his country's leader. Yet, when she found herself in the position, she was ready. During Manmohan Singh's reign as Prime Minister, not only has she managed his household and been supportive of his role at home, she has held her own even in the glamorous First Wives Club. She accompanies Singh on foreign tours and has her own itinerary, which includes connecting with the vast network of NRI relatives who must be assured that Singh's elevation hasn't affected the warmth.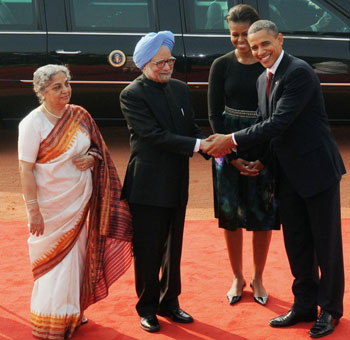 In a story on first wives during the G20 Summit last year in London, Vogue UK made special mention of Kaur's natural elegance. The piece noted that Kaur was the only first wife not to have dyed her grey hair — she wore it with such grace that it was clear that she was comfortable in her own skin. Graceful yet real, that is the face of India Kaur presents to the world.
Kaur joined Singh's incredible journey in 1958 through an arranged match. Devoutly religious, she visits Gurudwara Rakabganj opposite the Parliament House every Sunday. Kaur wanted to be a schoolteacher, but ended up being the better half of the man President Obama once called 'Mr. Guru.' Her daughter Upinder, who teaches history at Delhi University, realized her dream.
Those who know the couple say she is an ebullient, expressive and humorous wife to an understated, shy, man-of-few-words husband. And many a time, Singh himself is the subject of her humor. "I will learn better, teach me," she told a prime ministerial aide who was giving Singh tips in public speaking.
She continues to meticulously run the house and keep a close watch on the PM's diet. When the diabetic Singh impulsively reaches for a sweet, a subtle glance from Kaur stops him. When he was recovering after an open-heart surgery last year, Kaur controlled all access to him.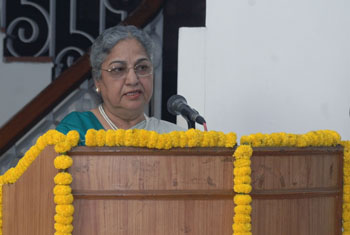 Those invited to the PM's residence on Sundays often find the couple engrossed in reading. Kaur is an avid reader, of books ranging from political biographies to religious texts. She likes music and used to sing for All India Radio.
"She is a very humble, warm and a forgiving person. Her brother was killed in the 1984 anti-Sikh riots, but she has no sense of anger in her," says Khushwant Singh. Maybe these are qualities all Indians should imbibe from the woman behind India's most powerful man.