Tips for a New Employee in a Company or Project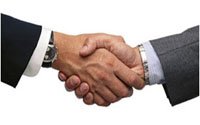 Whenever you join a new company, new project or a new team, one particular scenario is there. Then changes occurs, somebody goes onsite, somebody returns from onsite, somebody gets released from project, somebody joins new in the team, somebody resigns and leaves the company. Out of these changes you have to make your position in the new place.
Here are some tips to do it:
Develop your position
Whenever you join the team, you may be watched for some period of time. Observation could be, when you come to office, when you leave, how much time you are on the phone, on chat, how much time you are not at your desk, how much time you devote to actual work, how many leaves do you take, how you behave with seniors and collegues….etc. such things may be monitored. Monitor may be your colleague, person sitting next to you or your manager. It is not that strict that minutes and seconds are counted, but general observation could be made. Your manager may ask for feedback about you from your colleagues.
So the initial 3 to 6 months in a team are very important. Here you have to prove that you are responsible person. Work is of utmost priority to you than anything else. Be hardworking, punctual and quick learner in this particular period of time. Let people accept you, let them give you the important work; let them recognize you as a good person for the team. Once people get confidence on you, then the close monitoring goes away. You have to develop your position in the team initially.
Be responsible, take responsibility
In a project there are always some tasks, which requires to be carried out by a responsible person. Put yourself in this category; develop the skills needed for this kind of tasks. Initially for some period of time, work in parallel with the person doing it currently. This will give you more exposure and confidence to do responsible work.
Then ask your supervisor to give such work to you. Supervisors will always like the people willing to take the responsibility on their own. This will improve your credit in the team.
Develop skills for next role
When you join the new team, you must have something in mind for near future. You may want to go onsite or you may want to get promoted to higher position. Decide clearly what you want to be, of course, this should be compatible with your experience level and skills, you can't dream of being CEO of the company immediately with 3 years experience. Set up frame of your mind to decide and achieve that immediate goal.
Once you identify the goal, start preparing to capture it. Find out skills and abilities needed for the role and develop it. Attend training courses if needed, find out the related training material and go through it. When you start getting confidence, work with the person who is already in that role. Voluntarily take some portion of work from him and do it in your spare time. If you do it, whenever vacancy is created for your dream role, you will the first candidate to stand for that position.
Be good observer
After some time you spend with the project, if you are a good observer, you will come to know the team structure and changes that are likely to occur in near future. At least you should be able to predict the changes correctly. Take note of them and find out whether vacancy for your next dream role is being created or not.
Keep your eyes and ears open, watch the world around you carefully. Be aware with latest industry trends and developments in your work area. This will greatly help you to predict the future and push yourself to fit in.
Market yourself
Marketing yourself is the best marketing. It is not only important that you are the right person, but it is also important that you make others aware that you are the right person. Many people in the industry are really very good, but all of them don't go ahead. Only those who know how to market themselves can come up in the career. You might have seen the incidences where you felt that incapable person is promoted or sent to onsite and capable person is there and has been in that role for years.
It's truly your responsibility that you make others aware about your skills.
When you do any good work, you work for long hours, you work hard to get solution and make client happy, ensure that this reaches to your supervisor. You get the correct credit for what you deserve. Your immediate supervisor is the most important person for you. He is the one who will forward your reports to his bosses, his bosses directly won't know about you.
So when you identify the vacancy for your next dream role, market yourself for this position. Many times, nobody knows that you are most eligible candidate for the new position and you loose the opportunity. To avoid this, speak with your supervisor regularly and make him aware that you want to get in this position. When you grab the opportunity, get set in that new role, give it full justice and again look for the next one. This is the key to grow up in the industry.
Similarly, when you face any problem in the work, speak up. Tell your supervisor the complete description of the problem and also possible solutions with it. Otherwise he won't come to know your problem and you may keep facing difficulties.
Do something extra
Everybody does the work assigned to him. Hardly anything is special in that. But if you do the work, which is not directly part of your job, there is special in that. Try to do something extra, something creative and something unusual.
No process is full proof. If you are a good observer, you may find some loopholes in the existing process. You think creatively on those and find out how better can we do that process. This process could be anything, method of sending deliverable to client, status reports, sitting arrangement, machines, internal communications, meetings or trainings. You may refine the existing process or can create a new one. For example you can think of developing some small tool to create status reports automatically instead of manual work. If the thing is out of your reach, speak with your seniors, ask for help from concerned people and get it done.
This will not only give you internal satisfaction of doing something great, but it will also give you recognition in your team. The only thing you have keep in mind while doing this is to keep your supervisor aware. Always take his permission before actually doing anything.
That's it, think over this tips and success is yours.