Traveling Through Pakistan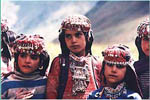 Pakistan is a beautiful country with scenery that changes from coastal beaches and lagoons to deserts of burning sand, and snow covered mountains peaks. It is the site of some of the earliest human habitation on earth, and home of an ancient people. Pakistan a country of phenomenal beauty and mixed cultures, and people who are warm and hospitable. Here is an overview of some of the major travel destinations.
 Languages & Culture
The National language is Urdu understood by most of the people all over the country. Most of the schools teach Urdu as the first language. Each province has its own language and unique traditions and culture. Punjab's Language is Punjabi and North west has Pushto language. Beside that there are about 15 different dialects and languages spoken in the different parts of the country. Bazaars and marriages are the main center of cultural activities. In every city there is a typical bazaar with crowds of People and heaps of merchandise. Marriages are also bustling affairs large number of guests 500 – 3000 and a lot of activities are the key features of a marriage. The women wear colorful dresses but very modest. Where as men wear more plain dresses with turbans or caps.
Places to visit
Karachi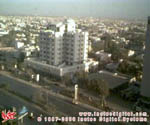 Karachi is the largest city of Pakistan the Population estimate is 13 Million. 80% of them are Muslims, rest belong to all different religions. Karachi is the commercial capital of the country. It has representation of mostly all International Banks. The city is vast in area. You can expect to see a large variety of modern and Colonial architecture. Though there are very few tall buildings in Karachi but the modern architecture is matured and highly sophisticated. There are many beautiful mosques, Mausoleums, Churches and Libraries here. Bazaars of this city are the most attractive. There are typical oriental style of bazaars with colors and narrow streets and also are the modern shopping centers offering a vast variety of goods. One of the major tourist attraction is the busses and trucks of Karachi they are seen everywhere and present a whole art gallery of colors in them. The national museum of Pakistan is the most prestigious museums in Pakistan housing the artifacts from the old civilizations and the modern Pakistan movements relics. Visit the Quid – e Azam (Founder of the Nation) Mausoleum, Defense mosque, Clifton Beach, Bus painting yard, Dhobi Ghat (Open air Laundry) and Juna Market a bustling Oriental bazaar. Visit the mausoleum of Mangho Pir. a tradition pilgrimage point where devotes from nearby villages and city come to pray in front of the Mangho Pir. Also visit the Crocodile hot springs 8ft large crocodiles live in them. An old 17th century graveyard has a few Chaukundi type tombs (Sandstone carved with ancient symbols and motifs.)
Lahore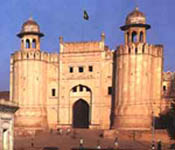 Lahore is the Capital city of Punjab Province. With the population of 8.5 Million it is a very lively city. The main attraction of the city is its beautiful Architecture and bustling Bazaars. The tradition of buildings is centuries old in Lahore but the Moghul (1500AD to 1800AD) have contributed the most to it. The Moghul buildings are probably the most attractive. On an average one can easily spend two full days of sightseeing here. There are numerous mosques monuments bazaars, evening musical programs and a variety lifestyle in the city. The Lahore Museum is the largest in the country and houses articles from all over the country. The city is located just 25 KMS away from the Indian border on the grand Trunk road. This makes it a transit point before going into India from Pakistan. Visit the Lahore museum the largest museum in Pakistan Hoses the article from Moen Jo Daro Harrappa, Taxila, Peshawar, Swat and other areas. Also a well organized ethnological gallery and the British Raj history gallery are worth a visit. Later drive to Delhi gate visit the Delhi gate bazaar and Wazir Khan mosque one of the most beautiful mosques in the country. Decorated with frescos, Glazed tiles minarets arches and domes. Later continue to Shalimar garden, romantic garden of the Moghuls. See the beautifully laid fountains and fantastic architecture of this garden of Love. Drive only 10 Kilometers outside Lahore to see one of the most important Moghul architectures in Lahore. It is an enormous building with beautiful garden Minarets, Arches and beautiful frescos. Later take a short drive to Noorjehan wife of Jehangir tomb also a wonderful marvel of Moghul architecture. Later drive to Shalimar garden the romantic garden of the Moguls.
Hyderabad
Hyderabad is second largest city of Sindh Province. It has over 6 Millions population. The city has one of the most interesting bazaar of the country, which is known to be the longest bazaar in Asia. There are two very well arranged ethnological museums in the city One The Sind Museum and other the Institute of Sindhology Museum. Both museums present an excellent portrait of cultural and tribal life of Sindh. The city is transit point for the tours from Karachi to the interior of Sind A visit to Kalhora Monuments close to the city gate is worth a visit , Mausoleums are beautifully decorated with glazed tiles and frescos. There are also two forts from 18th & 19th century to see here. Visit the Kalhora Monuments, Shahi bazaar the longest Bazaar of Asia, Pacca Fort and Sind or Sindhology museum. Boating in the river Indus: Drive to Hussainabad a native fishermen village take a ride on a simple boat in the Legendary Indus.
Islamabad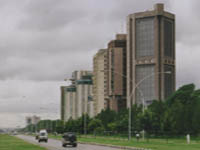 Islamabad, the capital of Pakistan, lies against the backdrop of the ever-green Margalla Hills at the northern edge of Potohar Plateau. Islamabad is located 8 miles north of Rawalpindi's city center. In contrast to its twin city Rawalpindi, Islamabad pictures a lushfully green and peaceful atmosphere. It is a city of wide tree-lined streets, large houses, elegant public buildings and well organized bazaars. Sidewalks are shaded and safe behind rows of flaming jacaranda and hibiscus trees. Beautiful parks filled with Roses, jasmine and bougainvillea add to the beauty of this dreamland.
Islamabad hosts many well-organized parks and gardens, mosques, universities and shrines, Museums and archaeological sites. Lok Virsa, the National Cultural Center and Museum off link Road, has exhibits, handicrafts, and examples of dress from different regions of Pakistan. If you have a half day or more at your disposal, a pleasant walking excursion would be to the cave tomb of the areas most important saint, Bari Imam. For Shopping enthusiasts, Islamabad has many Bazaars like Aabpara, Super, Jinnah Super, Blue Area etc. Apart from such excursions one may visit the Shakar-Parian hill top, the Beautiful Jasmine Garden, the Rawal Lake, the Pir Suhawah hill top and Daman-e-Koh. Faisal Mosque is in-itself a beautiful piece of architecture and a must see. For jogging and soft core walks Fatima-Jinnah's huge park is an ideal spot. In sport activities one can find golf courses and bowling alleys along with a few cricket and football grounds. With such varied attraction Islamabad poses to be an all-time favorite amongst tourists coming from within and outside Pakistan.
When to go
The best time for travelling to Pakistan depends on which part of the country you intend to visit. Generally speaking, the southern parts of Pakistan including Sind (Karachi), Baluchistan, Punjab and southern North-West Frontier Province (NWFP) are best visited in the cooler months between November and April. After that it gets uncomfortably hot. Northern areas like Punjab (Islamabad and Lahore), Peshawar, Azad Jammu Kashmir and northern NWFP are best seen during May to October before the area becomes snowbound. The weather may be a little stormy during this time, but the mountain districts are usually still accessible.
Traveling in Pakistan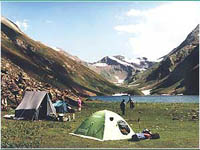 Pakistan is a paradise for trekkers. Most of the trekking routes lie in the northern mountains of the Hindukush, the Karakorams and the Himalayas. For most of the treks, trekking season is between May to October. The Ministry of Tourism, Government of Pakistan, has defined trekking as walking below 6000 m. It has designated three zones for trekking; open, restricted and closed. Foreigners may trek anywhere in open zone without a permit or services of a licensed mountain guide. For trekking in restricted zone, foreigners must pay a fee of US$ 20 per person per trek to obtain a trekking permit from the Ministry of Tourism, Govt. of Pakistan Islamabad. It also requires hiring a licensed mountain guide; buy a personal accident insurance policy for the guide and the porters and to attend mandatory briefing and de-briefing at the Ministry of Tourism, on the beginning and end of the trekking trip. No trekking is allowed in closed zones which are the areas near Pak-Afghan border and near the Line of Control with Indian-held Kashmir.
What to Buy
Pakistan is a treasure house of exquisite handicrafts, made by a people who grew up to weave, to pot, to work metals, wood and stone, to decorate, to build things small and great. Pottery here is a living history, a traditional craft that became an art, with its origins going back to 3,000 years B.C. Today, each region of Pakistan claims its own special jars and jugs, from sturdy terracotta to paper-thin ceramics. In vivid colors of mustard yellow, deep green, brick red and sky blue. For those keen on shopping, the prices are still quite reasonable. You will find yourself returning home with hand-woven carpets, pieces, copper and brass items, woodwork, embroidered "Kurtas" (shirts) and "Khussas" (shoes) and countless traditional objects d'art.
Food

Pakistani food is similar to that of northern India, with a dollop of Middle Eastern influence thrown in for good measure. This means menus peppered with baked and deep-fried breads (roti, chapattis, puri, halwa and nan), meat curries, lentil mush (dhal), spicy spinach, cabbage, peas and rice, and of course that staple of hippies, the sturdy Hunza pie. Street snacks – samosas and tikkas (spiced and barbecued beef, mutton or chicken) – are delicious, while a range of desserts will satisfy any sweet tooth. The most common sweet is barfi (it pays to overlook the name), which is made of dried milk solids and comes in a variety of flavors. Though Pakistan is officially 'dry', it does brew its own beer and spirits, which can be bought (as well as imported alcohol) from specially designated bars and top-end hotels.