Top 3 Beach Wedding Destinations in India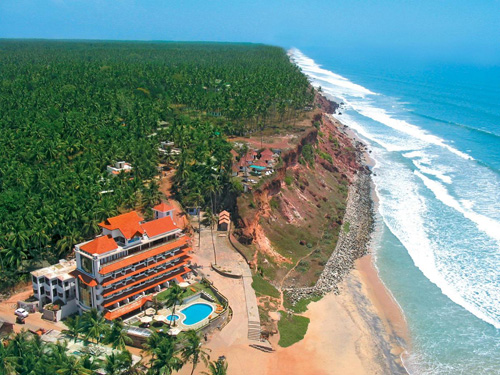 Beach weddings are fun, casual and romantic. Maybe you have always dreamed of a beach wedding, but are also trying to plan a wedding in India to accommodate family requests. Not to worry, even India has many of beach options, thanks to nearly 5,000 miles of coastline surrounding the country.
Not sure how to narrow down the list? Here are three great beach wedding destinations in India. So, go ahead – start planning that exotic beach wedding!
Varkala Beach, Kerala
Varkala is one of the best beaches in India. It is the only beach in Kerala where you can see tall uniquely formed cliffs overlooking the sea. The sunsets in Varkala are spellbinding. If you are a religious person, Varkala Beach holds a special significance as the waters here are believed to wash away sins. This is the reason why it is also called Papanasanam (papam means sins and nasanam means destroying). You can have a wonderful wedding here, surrounded by gorgeous sights and a spiritual ambiance.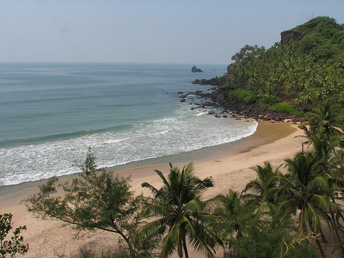 Cabo de Rama Beach, Goa
If you want to have a small and intimate wedding, Cabo de Rama Beach located about 18 miles from Margoa is a very good option. This beach is not a typical tourist destination, which is a benefit if you don't want gawkers at your wedding! The blue-green waters of the Arabian Sea, steep rocky cliffs leading down to the beach, palm lined coast, and beautiful surroundings make it a very romantic backdrop for weddings. According to local folklore, Lord Rama and Sita took refuge here during their exile, hence the name.
Havelock Island, Andaman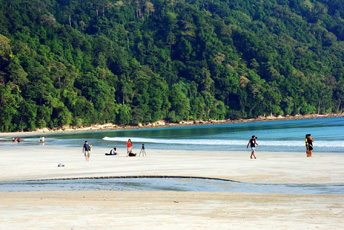 One of the most picturesque islands in the Andaman archipelago, Havelock Island has several beaches, all of which are perfect for a wedding destination. The scenery is simply stunning and the ambiance is calm and soothing. If you want a truly exotic beach wedding, look no further.