The Latest Bridal Trends Unveiled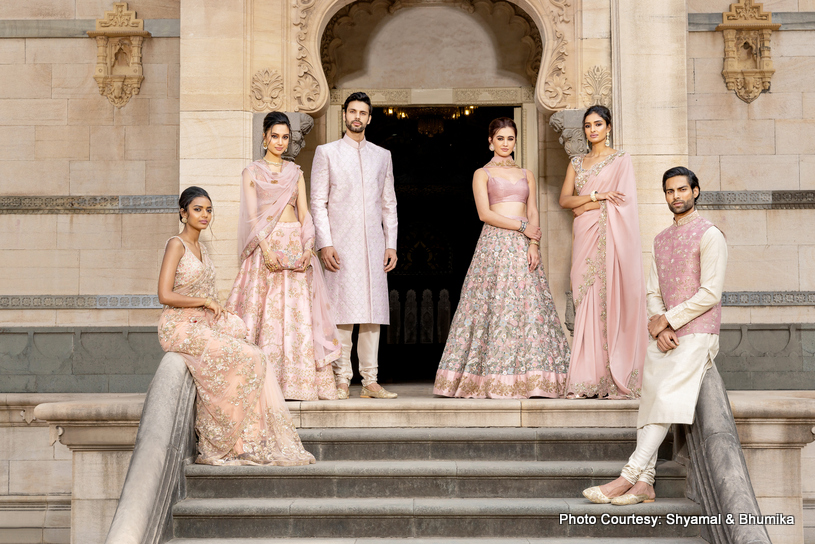 ---
By Anjali Kochhar
---
Weddings are more than just a ceremony that makes a union official. For some brides, the wedding is a chance for a dream imagined as a young girl to come to life. While every bride's dream features different settings and themes for the special day, there is a common thread that binds them all – the perfect wedding dress! When we think of an Indian wedding ceremony whether big or small, one of the first images that come to mind is a radiant bride draped in the most stunning wedding attire as she walks down the aisle. Bridal trends tend to change every year, and while most are still steeped in tradition, some trends allow brides to show off their creativity and personality.
This year has brought some interesting trends to the forefront in terms of colors, silhouettes, and even the entire idea of wedding shopping. To understand the latest trends, we spoke with industry expert Nishit Gupta and designers Shyamal and Bhumika Shodhan who feel that this is an interesting year in terms of bridal collections that explode with bold new colors, different design styles, and online options.
Tangerine and mustard are the new red
Nishit Gupta, Director of Kalki Fashion, believes the concept of bridal wear going forward has the potential to move away from traditional colors and allow brides to express themselves more. He said, "I feel 2021 is going to be a really interesting year. Once we are out of the current situation that is happening in India and all over the world, there will be a lot of weddings. There might be certain restrictions, so weddings might be of different proportions giving brides the option of exploring so many different ways they can style themselves."
One way to express style and personality is through color. Gupta feels that tangerine and mustard are two emerging colors brides should consider this year. Bold colors help a bride stand out on her wedding day. 
However, brides who lean towards the classic, traditional look should fear not. The popular bridal wear designer duo Bhumika and Shyamal Shodhan of fashion house Shyamal & Bhumika believe that pastels and traditional colors are not going anywhere this year. They believe, "The magical Indian silhouettes in muted pastels or striking traditional colours, fun blouses with romantic details in the sleeves, ancient embroidery techniques, accentuated lehengas, trailing fairy tale veils and gorgeous dupattas are absolutely on the wishlist of every 2021 bride."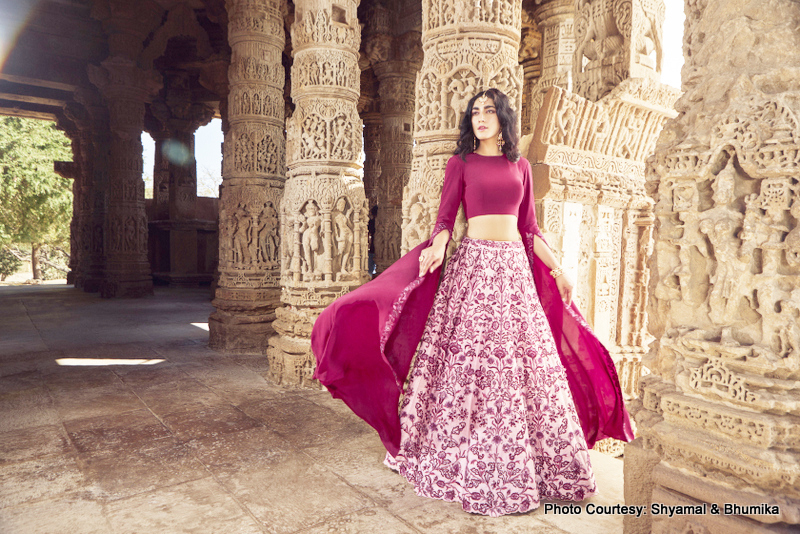 Comfort and style over highly-embroidered styles
Brides often choose heavily embroidered designs, which can be cumbersome and weighty, especially when worn for extended time. These days, brides want substance and style, so they choose comfort over the overdone look.
Gupta said, "Brides are also opting for very light lehengas as well. They don't want that heavily embroidered lehenga. They want something that is stylish and makes them stand out as a bride. But to look like a bride you don't have to wear a red lehenga with golden work. There are different ways you can still be in the limelight. Brides will opt for different silhouettes, not just different colors. It's just not going to be a lehenga anymore, brides might opt for sarees and indo-western lehengas."
Shyamal and Bhumika agree that brides want some leeway in the style they choose for their wedding outfits. "In terms of fashion choices, while the celebrations become more intimate, the brides and grooms want beautifully handcrafted outfits, where they can show off their roots with pride and yet sport a modern aesthetic."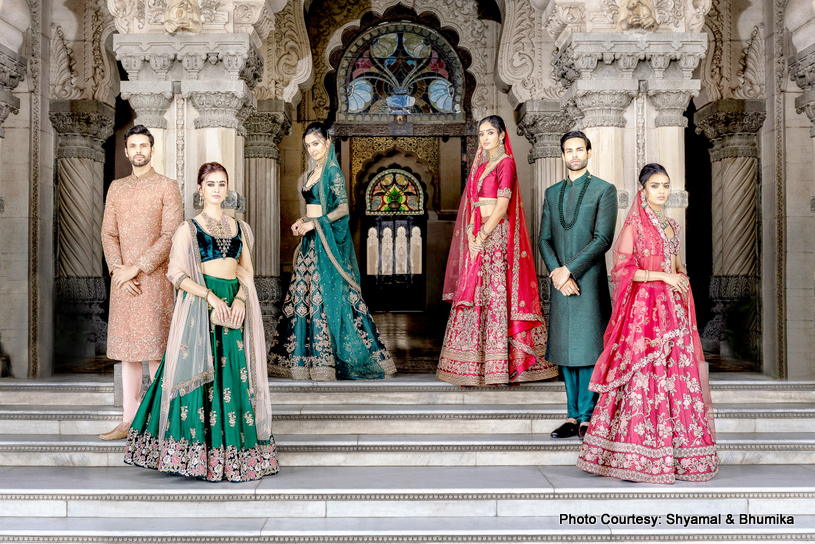 Online shopping with a stylist
With many brides using the internet and social media sites as a means to plan their weddings, it is only natural that they consider online shopping an option for their bridal wear as well as family outfits. Bridal fashions houses can now be found not just in India, but also all over the United States. With travel to India not always possible, online shopping offers brides with many options and does not limit them to geographic location.
Recognizing their far reach, many fashion boutiques have begun offering customized and shipping options. Online shopping experiences with a wedding stylist in real-time are another way to choose wedding attire without being physically present at the store. This can save brides not only with time, but also helps narrow your possibilities with the help of an expert from the comfort of your living room!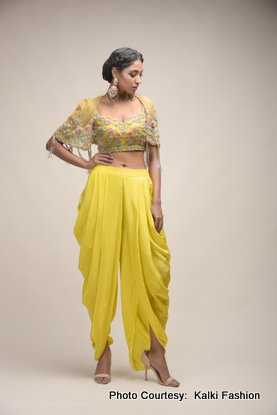 Gupta believes the online shopping experience can make a bride's decision-making task much easier. He said, "You might think how can I buy a lehenga without trying it, but if you have the right person to guide you, it becomes easier." He adds that "… an excellent team that is able to understand what a customer requires from a fit to a cut and to a certain change in embroidery." We do a family shopping experience as well where the women of the house come to shop together and if they want to be in sync in terms of a color theme or certain style they are looking for. Then our stylists are able to create those different outfits," he adds.
Shyamal and Bhumika understand the importance of providing brides with first-class service, especially during the pandemic when in-person interaction was not possible. With regards to online shopping and virtual style experience, Shyamal and Bhumika believe that "in 2021, brides are very sensitive to what they are wearing, how it is made, by whom, and whether the designers' teams are digitally capable of delivering their dream look to their doorstep whatever the circumstances."
Online shopping has been a blessing in disguise for brides who normally would have done their shopping in India. With the Covid-19 pandemic, in-person shopping just was not possible. By the year-end, online shopping with a stylist could emerge as a breakthrough in the wedding fashion industry. "If I would have known about online bridal shopping before, life would have been so much easier," says Bindiya Ahuja, a soon-to-be bride who shopped for her bridal outfit all the way from India and had it shipped directly to her in the United States. She adds, "I basically spent double the amount of the actual price of the lehenga and it was a lot of hassle for my family in India to go through while selecting the perfect outfit for me."
About Designers
Shyamal & Bhumika
Shyamal & Bhumika today is one of India's leading fashion houses. It seeks inspiration from the rich Indian heritage and culture that is over five thousand years old. The Designer duo work towards reviving India's precious crafts and artisan's techniques to create couture collections relevant to modern-day sensibilities. The brand remains faithful to their vision of taking "India to The World" using Fashion as a medium to connect their global audience to intricately crafted Indian Couture. Their unmistakable style results from a perfect balance between tradition and modern aesthetics. The brand has successfully established a worldwide presence with their distinctive type and timeless designs. https://shyamalandbhumika.com/
Kalki Fashion
KALKI, the brand that houses one of an exclusive range of bridal, couture & prêt collections as well as accessories, footwear & jewellery which makes it one of the most sought-after shopping destinations for women. KALKI stands for ethnicity but with a contemporary twist that helps the bride experience a fairy tale wedding. Everything is crafted with an incredible range of fabrics and appliqué work. The classic collections of its timeless designs and ensembles for every woman are versatile and aesthetically appealing. The brand believes in making special memories even more precious so that every woman celebrates her occasion with full zing. https://www.kalkifashion.com
About the Author
Anjali Kochhar's sharp understanding of the needs and wants of fashionistas means she is able to present information to readers that goes beyond the obvious. An experienced fashion and lifestyle writer, Anjali's passion for all things fashion shows in her articles and in the way she conducts her interviews with bridal couture designers. A graduate of the Xavier Institute of Communications, Anjali has worked for several news organizations like the Economic Times, Mumbai Metro Times, NDTV and Press Monitor.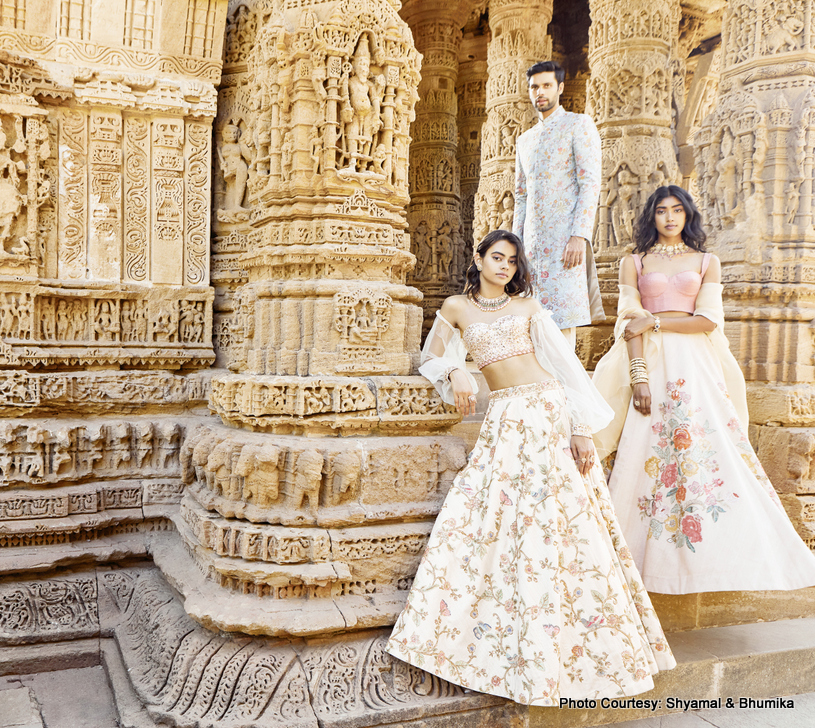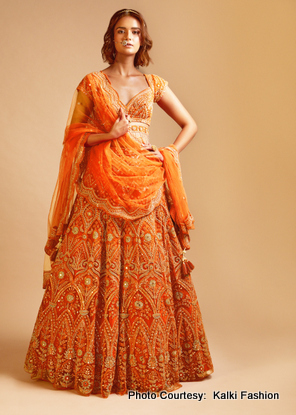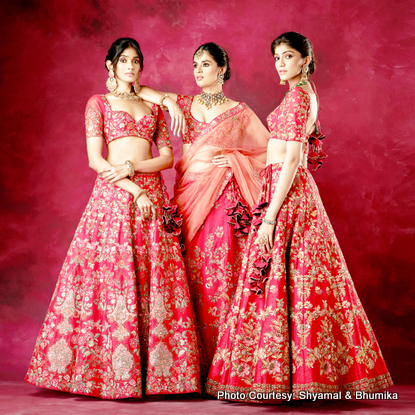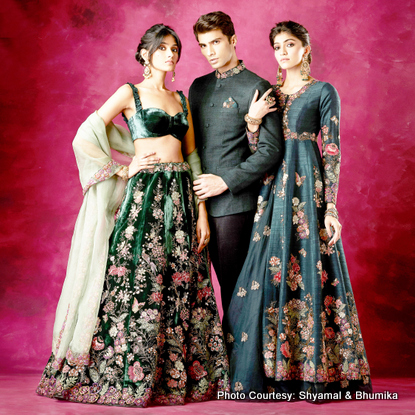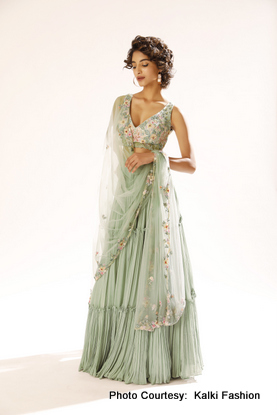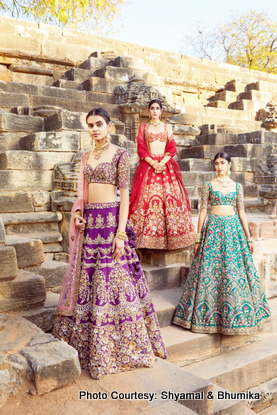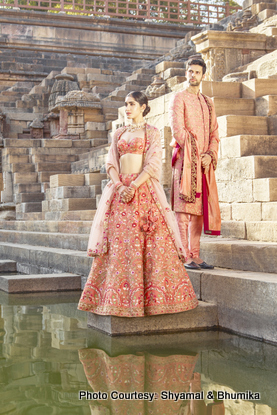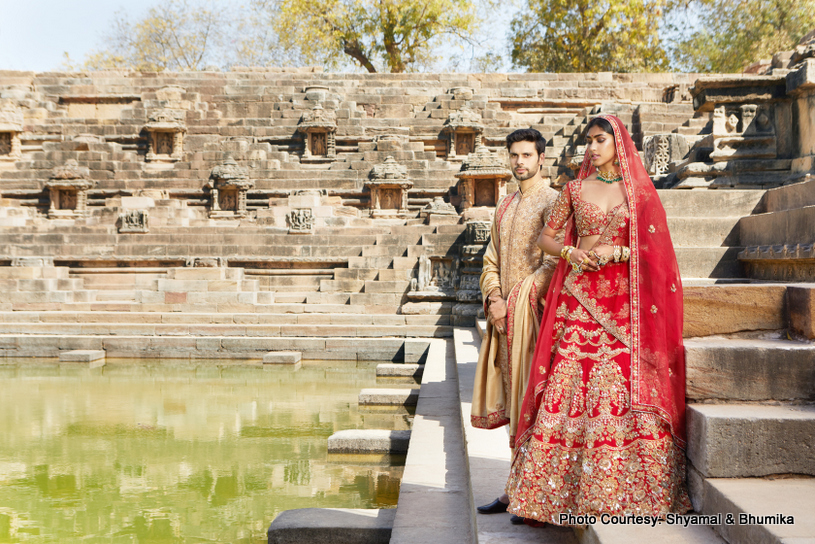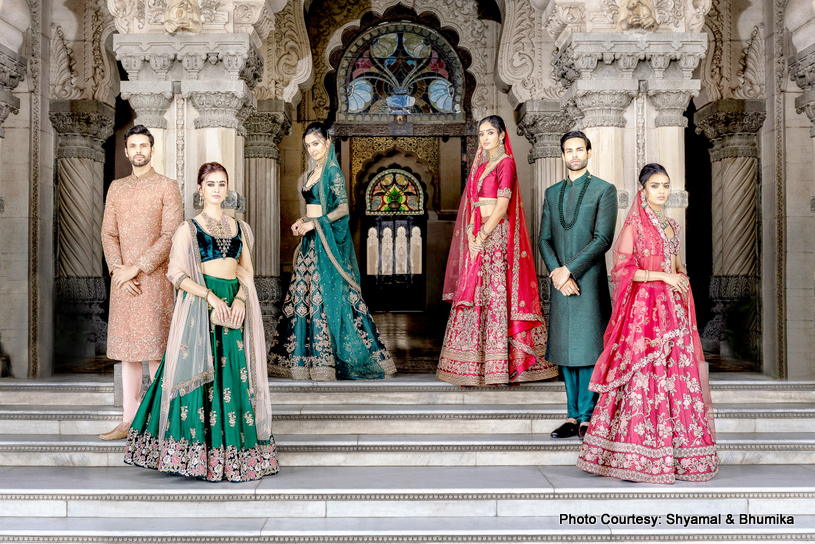 stunning wedding attire
perfect wedding dress
Indian wedding ceremony
steeped in tradition
terms of colors
silhouettes
entire idea of wedding shopping
understand the latest trends
Nishit Gupta
Director of Kalki Fashion
traditional colors
mustard are two emerging colors
striking traditional colours
blouses with romantic details in the sleeves
ncient embroidery techniques
accentuated lehengas
trailing fairy tale veils
gorgeous dupattas
Comfort and style over highly-embroidered styles
indo-western lehengas
sport a modern aesthetic
Online shopping with a stylist
bridal wear as well as family outfits
travel to India
Covid-19 pandemic