Upendra Singh Celebrates Three Decades of Professional Excellence in Soil Science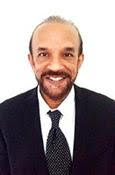 Upendra Singh has been included in Marquis Who's Who. As in all Marquis Who's Who biographical volumes, individuals profiled are selected on the basis of current reference value. Factors such as position, noteworthy accomplishments, visibility, and prominence in a field are all taken into account during the selection process.
For many years, Dr. Singh has excelled in his role as the principal scientist with the International Fertilizer Development Center. Throughout the course of his career, he has honed his expertise in soil-plant-nutrient dynamics research and the development and application of crop simulation models and decision support systems in agricultural research. During the course of his daily routine, he conducts research in collaboration with numerous national and international agricultural research centers.
A seasoned professional with 30 years of experience, Dr. Singh has conducted research all over the world in countries, including but not limited to Bangladesh, Fiji, Myanmar, Nepal, Nigeria, Rwanda, Vietnam, Ghana, India,  and Burundi. Additionally, he serves as an affiliate professor with Auburn University and an adjunct professor with Texas A&M University. Previously, he held a number of educational and research roles for other institutions.
A graduate of the University of the South Pacific and the University of Hawaii, Dr. Singh holds a Bachelor of Science in Chemistry and Biology, a Master of Science in Soil Science and Chemistry, and a PhD in Soil Science. His professional affiliations include the American Association for the Advancement of Science, the American Society of Agronomy, the Soil Science Society of America, and the International Society of Soil Science, as well as many others.
Throughout his career, Dr. Singh has developed a number of computer software development programs, including the CERES-Rice Model, the SUBSTOR Aroids Model, and the nutrient dynamic model for DSSAT. Notably, he has been recognized many times for his work in the field, earning the East-West Center Award through the East-West Center in Honolulu, the Fiji Government Scholarship through the University of the South Pacific, and Visiting Fellowships at various institutions. In the coming years, Dr. Singh intends to experience the continued growth and success of his career.