Perumalsamy Balaguru Named a Lifetime Achiever by Marquis Who's Who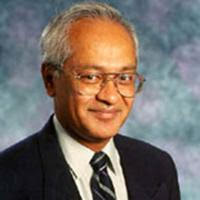 Marquis Who's Who, the world's premier publisher of biographical profiles, is proud to name Perumalsamy Balaguru a Lifetime Achiever. An accomplished listee, Perumalsamy Balaguru celebrates many years' experience in his professional network, and has been noted for achievements, leadership qualities, and the credentials and successes he has accrued in his field. As in all Marquis Who's Who biographical volumes, individuals profiled are selected on the basis of current reference value. Factors such as position, noteworthy accomplishments, visibility, and prominence in a field are all taken into account during the selection process.
Backed by over 45 years of professional experience, Dr. Balaguru works as a district professor at Rutgers, The State University of New Jersey, where he has served since the early 2000s. At the start of his career, he joined the University of Madras as an Associate Lecturer. From there, he joined Rutgers, The State University of New Jersey, where he worked in variety of roles before obtaining his current one, including assistant professor, associate professor and, later, professor. Over the years, he has also lent his expertise to the National Science Foundation as a program director.
A graduate of the University of Madras, the Indian Institute of Science, and the University of Illinois, Dr. Balaguru holds a Bachelor of Science with honors, a Master of Science with distinction, and a PhD. In order to keep active and engaged in his field, he affiliates himself with the American Concrete Institute and the American Society of Civil Engineers. Throughout his career, he has contributed his knowledge to more than 250 articles in professional journals and edited numerous books in the field.
Beyond his status as a leader in his industry, Dr. Balaguru has been recognized many times for his work in the field. In addition to being named Teacher of the Year through Rutgers University, Dr. Balaguru has been featured in one edition of Who's Who in Science and Engineering, five editions of Who's Who in the World, and nine editions of Who's Who in America.
In recognition of outstanding contributions to his profession and the Marquis Who's Who community, Perumalsamy Balaguru has been featured on the Marquis Who's Who Lifetime Achievers website. Please visit www.ltachievers.com for more information about this honor.
Since 1899, when A. N. Marquis printed the First Edition of Who's Who in America , Marquis Who's Who has chronicled the lives of the most accomplished individuals and innovators from every significant field of endeavor, including politics, business, medicine, law, education, art, religion and entertainment. Today, Who's Who in America remains an essential biographical source for thousands of researchers, journalists, librarians and executive search firms around the world.