Uthara And Michael
Love transcends all borders and creates an eternal bond between two loving souls. The marriage of Uthara Rajasekhar and Michael Burceseu is a living example where traditional Indian and East European cultures and traditions met for a lifetime partnership based on love and respect for each other. It was 10 April 2021, when the two Doctors of Orlando tied the knot in presence of their family members and friends.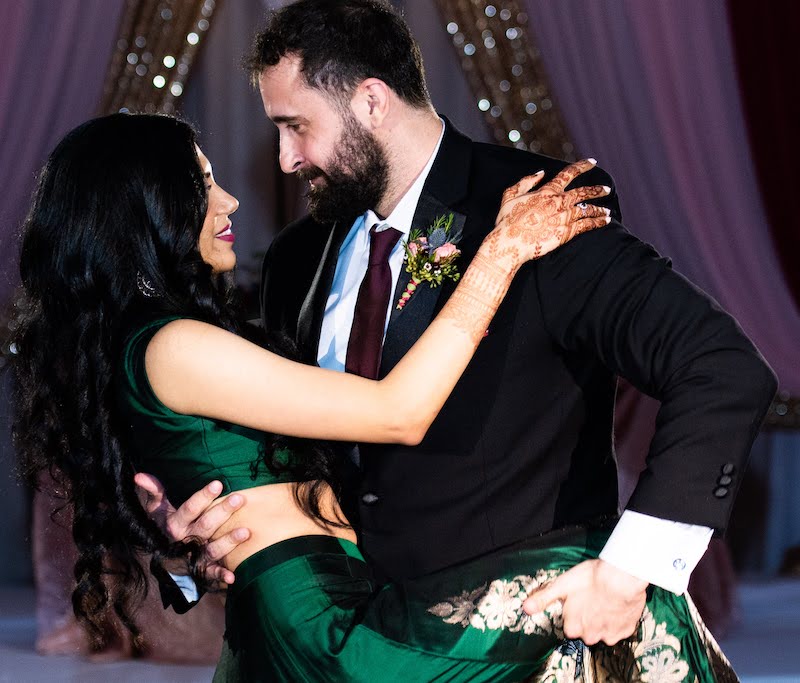 It's a small world. Uthara and Michael went to the University of Central Florida and even had a class together! But they never got introduced to each other. It was at the Medical School that they met again and the strangers became friends and gradually fell in love with each other. 
After three and a half years of dating, Michael proposed to Uthara at Crete. After a trek on the Samaria Gorge, he asked Uthara to bring out some snacks from the basket. To the utter surprise, Uthara found a Sapphire ring inside the basket. Michael designed it for his sweetheart and proposed to her with that ring in the picturesque location. 
The marriage took place at the Holy Trinity Reception Center of Orlando in the presence of 180 guests. Among the pre-wedding ceremonies, Mehndi was celebrated with great enthusiasm amidst the color theme of gold and burgundy. 
The marriage had the unique factor of being the first Nair/Menon Hindu Wedding in Central Florida. Following the traditional white, gold and yellow color theme of Keralite marriages, there were yellow and white fresh flowers at the marriage ceremony. Followed by the traditional Hindu wedding in the morning, a civil wedding took place in the evening. 
The reception had a beautiful blend of Indian and East European traditions and cultures. There were fresh flowers of red, pink and orange colors along with matching centerpieces. The couple danced to the hit Bollywood song Ek Ladki Ko Dekha Toh Aisa Laga. Two lovers put their hands together for a wonderful journey ahead.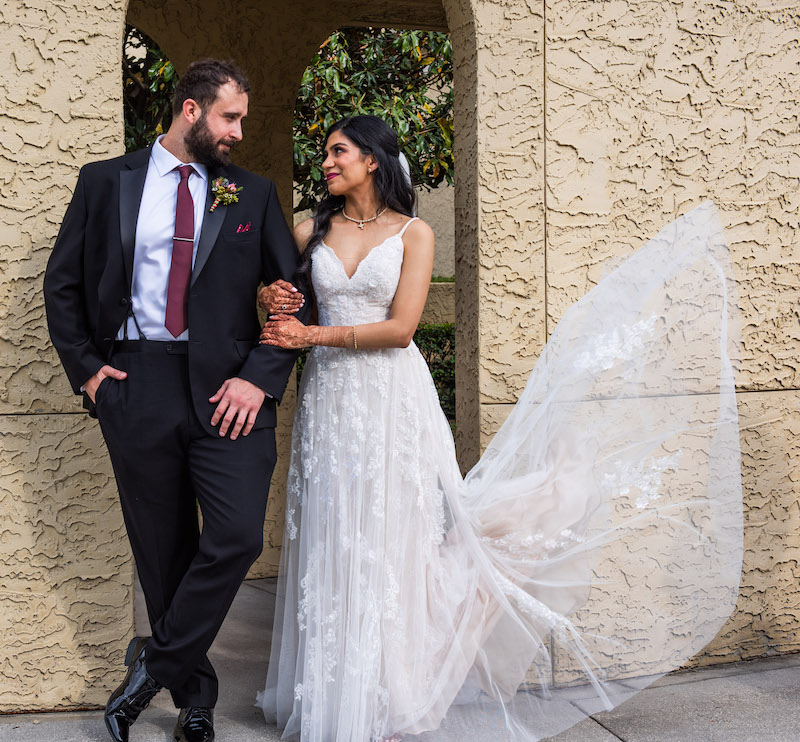 BANQUET HALLS : Holy Trinity Reception Center – 407-331-3036 | BEAUTICIANS : BRONZE + GLOW BEAUTY – 407-385-2381 | CATERING : Tabla Restaurant – 407-248-9400 | DECORATOR : Nikun Events – 407-448-7128 | DISC JOCKEY : Dudha Productions – 727-418-8498 | PHOTOGRAPHER/VIDEOGRAPHY : Digital Dream Studio – 407-791-6064