Vinay SahastraBuddhe visits the US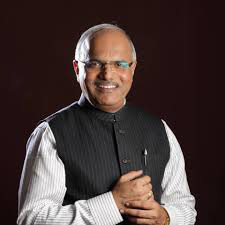 Vinay Sahastrabudhhe is the President of Indian Council for cultural relations. He visited Atlanta, Georgia, and Washington, D.C. from Aug. 8-12 where he attended several events organized by the Indian American community.
He talked on the vision of Prime Minister Narendra Modi's Government following a renewed mandate in the 2019 elections; "A New India characterized by the "politics of performance"; "good governance and development as the drivers of democracy and tools of social integration"; "cooperative federalism"; women empowerment; and welfare measures for the disadvantaged sections of the society."
Sahasrabuddhe attended a roundtable interaction hosted by Ambassador Harsh Vardhan Shringla in Washington, D.C. It also included members of the U.S. administration, Congress, academia, and think-tanks. Sahastrabudhe touched on the recent decision of the Indian government on making Jammu and Kashmir, Ladakh separate and union territories.
He also paid homage to the statue of Mahatma Gandhi at the Martin Luther King, Jr. National Historic Park. In the interaction with the artists involved in various fields of art and culture, Sahastrabuddhe shared his views and ideas in an event hosted by Consul General of India in Atlanta Swati Kulkarni.
Vinay Sahastrabudhhe
cultural relations
President of Indian Council
Atlanta
Georgia
Washington, D.C.
Indian American community
Prime Minister Narendra Modi
2019 elections
democracy
social integration
cooperative federalism
Ambassador Harsh Vardhan Shringla
U.S. administration
Congress
academia
Jammu and Kashmir
union territories
Martin Luther King
Jr. National Historic Park
Swati Kulkarni