Wedding Eats: Exploring Traditional Regional Menus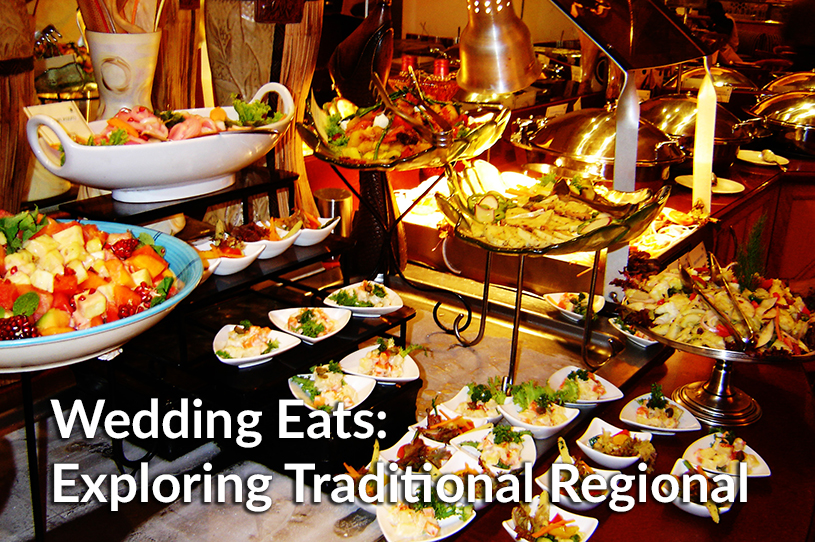 If you ask a wedding guest what one of the best parts of attending a wedding is, they're likely to say the food and drink! With multiple events at a typical South Asian wedding, couples and their families have ample opportunities to serve their favorite dishes and develop creative, new ideas.
While many families choose to be less informal and experiment with the menu items on Mendhi/Sangeet night, the meal served after the wedding ceremony tends to follow a traditional menu.
In this issue, we explore a traditional, Gujarati meal – one that is sure to invoke memories for older generations and possibly be exciting enough for younger ones as well! Take a look at these items and make them a possibility for your wedding.
Gujarati Wedding Menu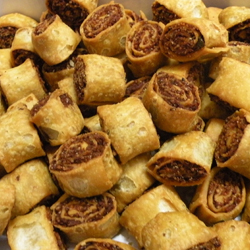 Bhakarwadi
In this traditional, sweet and spicy Indian snack, gram flour dough is rolled into spirals stuffed with a mixture of coconut, poppy seeds and sesame seeds, which is fried until crispy.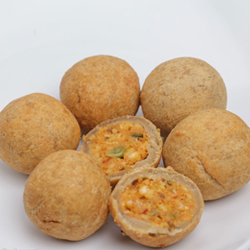 Kachori Dry Fruit

A fried pastry stuffed with a variety of nuts and khoya, which is milk that is slow cooked to bring out the sweetness.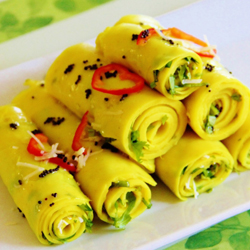 Khandvi
A savory snack made with gram flour and yogurt seasoned with ginger paste, salt, water, turmeric, and green chilis that is cooked down and tightly rolled into bite size pieces.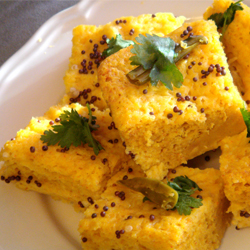 Dhokla
Made from a fermented batter of ground rice and lentils, this soft, steamed treat is garnished with green chilies and a tadka of mustard seeds and served with a cilantro-mint chutney.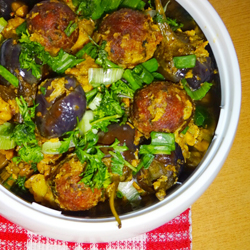 Undhiyu
This traditional Gujarati dish is a slow-cooked mixed vegetables in a curry of grounded peanuts, coconut, sesame seeds, spices, and chilis.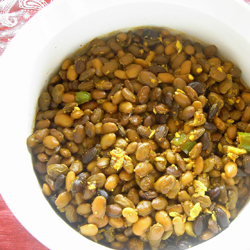 Vaal
Butter beans are cooked in a delicious sweet, spicy, and tangy gravy and make a great accompaniment to any traditional Gujarati meal.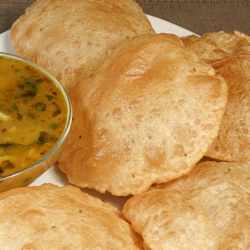 Puri
A round, unleavened deep-fried Indian bread, served curry or bhaji (vegetables).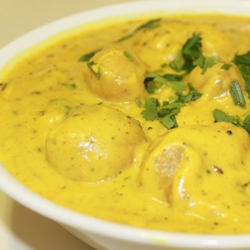 Kadhi
A sweet and spicy yogurt soup seasoned with green chilies, ginger and a blend of spices.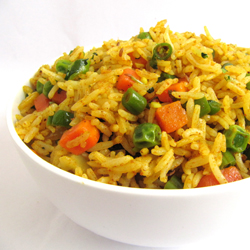 Pulao
Pulao with peas and carrots is often known as Yellow Rice. It is a great alternative to plain boiled rice and accompaniment for any main course.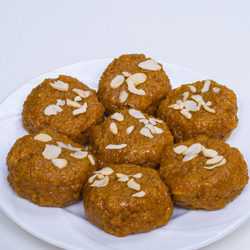 Halwasan
This traditional Gujarati sweet is made with cracked wheat, sugar and milk, and has a delicious fudge-like texture.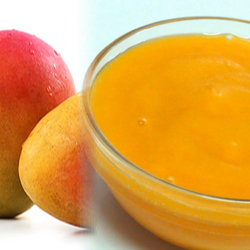 Mango Ras
The smooth, sweet pulp of ripe mango is the perfect accompaniment for puri or chapati.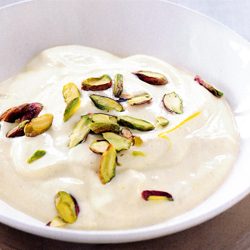 Shrikand
This sweet treat is made with strained yogurt. This thick yogurt is sweetened and combined with dry fruits and nuts. Delicious eaten with puri or roti.