Why we need a startup visa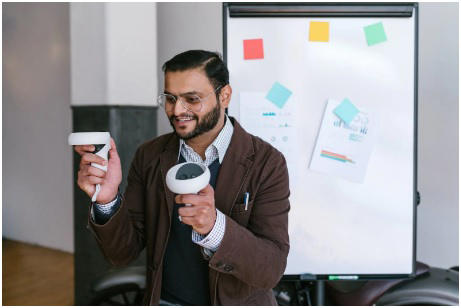 We hear all the time that the U.S. Immigration System is "broken" or certainly needs reform.  What can be done?  While I am not a politician or a policy maker, I have worked in the immigration legal field for a while and I think I know a few things.  What really needs to be tackled first is immigration that benefits our country the most.   High-skilled immigration will make or break the U.S.'s ability to remain competitive on the world stage.   This one point should be clear to whatever side of the isle or political spectrum you  currently reside.  
Indian Immigrants would certainly benefit to some positive changes in immigration policy on the employment side.  What am I talking about?   H-1Bs, E-2s, EB-1s, EB-2 NIWs, PERM, and the dreaded visa bulletin.  While we know this publication markets to the Indian and South Asian community, facts are facts.  
Indian immigrants achieve the highest education levels of any U.S. immigrant group. 

Indian immigrants earn the highest average salaries of any U.S. immigrant group

25% of our student visas come from India. 

This past summer over 90,000 student visas were issued from India (a record).
Immigrants are more than twice as likely to start a business than Americans.   That number is even higher for Indian Immigrants.  Has anyone heard of the term "U.S. Unicorn"?  A U.S. Unicorn is a private startup company worth more than 1 billion dollars.  The majority of U.S. Unicorns (55%) have at least 1 foreign founder.   By mid 2022, the U.S. had 582 of such Unicorns and 66 of them (over 11%) had an Indian founder.   Many of these Indian founders came to the U.S. as international students.   However, there are many obstacles to start a business while you are trying to maintain and not violate your immigration status.   Additionally, even if you can secure an employment visa, these visas have limitations that require you to either invest your own funds or to remain an employee. There is no visa which allows you to receive the majority of your funds from outside investors while not depending on an employer sponsor. 
You generally cannot work while you are an F-1 student.  Michael Dell founded Dell Computers while he was still a college student at the University of Texas.   If he wasn't an American he would have had a much tougher time accomplishing his goals.   If Bill Gates was an International Student, he couldn't have dropped out of Harvard to pursue his dreams of joining the software revolution and starting Microsoft.    If Elon Musk was on an H-1B visa (assuming he was one of the lucky 10% selected in the H-1 lottery), he would not have been able to take over Tesla at the early stages and turn it into what it is today.  It would have been risky for Rishi Sunak to start up a hedge fund while on an F-1 or H-1B.   
One helpful option would be to create a sub-category of the F-1 visa (F-1E?) where an international student could remain in school while starting his/her own company as an entrepreneur.   Maybe this could be accomplished under a new type of Optional Practical Training (OPT) such as an OPT-E?  While STEM OPT is great for those in the STEM fields, you still do not have a lot of flexibility to work outside of your practical training.  What if you are in the fields of business or finance which are generally not considered STEM fields?   You don't get the security of the additional 24 months of STEM OPT.  I would also love to see students be able to take advantage of Curricular Practical Training (CPT) to start up companies while still in school.  
What about International Entrepreneur Parole (IEP)?  A few years ago I wrote an article for Desh Visesh on why IEP is not ideal and my opinion hasn't changed much about the program.  How about the E-2 Investor Visa?  Isn't this a popular path for those who wish to start a business in the U.S.?  First of all, Indians are not eligible for E-2 visas unless they have another citizenship like British, Canadian, Australian, ect.  Also the E-2 visa still requires a substantial initial investment which not all entrepreneurs have when shifting stateside.  There is no hard and fast minimum, but I usually encourage my clients to come close to 100k.   Citizens of treaty countries can get E-2 approval with much less if you show enough promise and have a proven track record of achievement.  Still, if your 1st E-2 business fails, you would then have to apply for another E-2 simply to start another venture.  
National Interest Waivers (NIWs) might be the popular path for entrepreneurs to obtain a permanent residence but they are often very challenging to receive and there is entirely too much randomness and USCIS discretion in the NIW approval process.   If you don't have at least a 4-year degree and 5 years of "progressive experience" in your field, you have to show exceptional ability in order to even be considered for an EB-2.   Determining and demonstrating "Exceptional Ability" is again a very subjective process.    Additionally, many energetic entrepreneurs are closer to 20 than 30 and therefore would not be eligible for most EB-2 NIWs.  Finally, it can be challenging to convince the USCIS that your plan is nationally important and has enough substantial merit.   Are you confident that a groundbreaking dating App would necessarily muster enough merit to survive NIW scrutiny? 
Even if you get your EB-2 NIW, if you are from India it will be many years before you can enter the U.S. with your immigrant vias (due to the visa bulletin backlog).  I have had many creative clients from India who simply did not want to gather dust waiting for their green card.   I suggest an Entrepreneur or Startup Visa.  We need a Startup Visa to encourage innovation and assist in U.S. job creation.   Call it an EN visa, an F-1E, or an H-1E, but we need it to maintain or improve U.S. job creation, talent, and innovation.  It could be kept as non-immigrant but what if its approval procured a priority date for future EB-2 or EB-3 green cards filings so that Indians Nationals could wait out the ever-growing visa bulletin while working with their Startup Visa.    Canada is already starting to attract top Indian talent because of its more forward-thinking Immigration Policies.  Tax policies and economic climates don't matter if you don't have the underlying immigration status to start your company.  The U.S. should kick start this process before we lose out to other nations more favorable to entrepreneurs.   
*This article does not constitute a solicitation or provision of legal advice and does not establish an attorney-client relationship. The answers provided should not be used as a substitute for obtaining legal advice from an attorney licensed or authorized to practice in your jurisdiction. You should always consult a suitably qualified attorney regarding any specific legal problem or matter on time.
About Author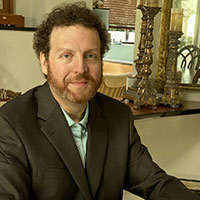 U.S. Immigration Attorney Seth Finberg is a 2005 graduate of the University of Georgia School of Law. Seth is a member of the Georgia Bar, the American Immigration Lawyers Association (AILA), and serves on the Business and Investment Committee for the South Florida chapter of AILA. Mr. Finberg is the owner and founder of South Florida based Finberg Firm PLLC and he represents clients nationwide and internationally in business, employment, and investment immigration. He can be reached by phone at (305)-707-8787 or by email at seth@finbergfirm.com or www.finbergfirm.com.