20 Years of Bollywood's Taal – The Music revolution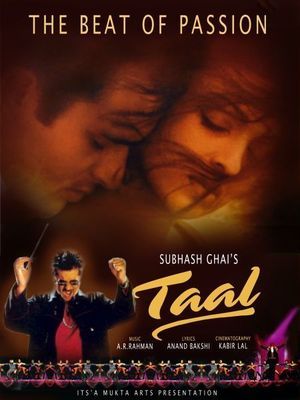 Taal movie starred Aishwarya Rai, Anil Kapoor and Akshay Khanna as leads. Bollywood movies itself holds an array of wonderful music. Music belonging to every genre is produced in Bollywood. Taal is one of the first and very few films which came with highly spiritual music in the late 1990s. 
Taal was the story of a girl, a guy and another guy getting into the scenario at the same time. The songs featured in the movie were the stairs which took the story further. Taal's music isn't normal-sounding music, but simply heart-touching. Aishwarya Rai added her special essence with dance and graced almost all the songs which individually became blockbusters. 
That's not all, Tall movie has got a vast list of awards and recognitions with it. It was the first Indian film to get a place in Variety magazine's list of Top 20. It also merited a mention from Roger Ebert, the famous film critic. The music of the movie, which became the best seller for it, was produced by AR Rehman. The lyrics for the film were written by Anand Bakshi. 
Ghai himself took his direction to another level by screening the elegant song sequences choreographed by Shaimak Davar. Even after 20 years, Taal's music beats direct into the heart.  
Aishwarya Rai
Anil Kapoor
Akshay Khanna
Taal is one of the first
Taal's music
simply heart-touching Music
Bollywood TV