2013 Orlando MyShadi Bridal Expo Social Media Raffle Winner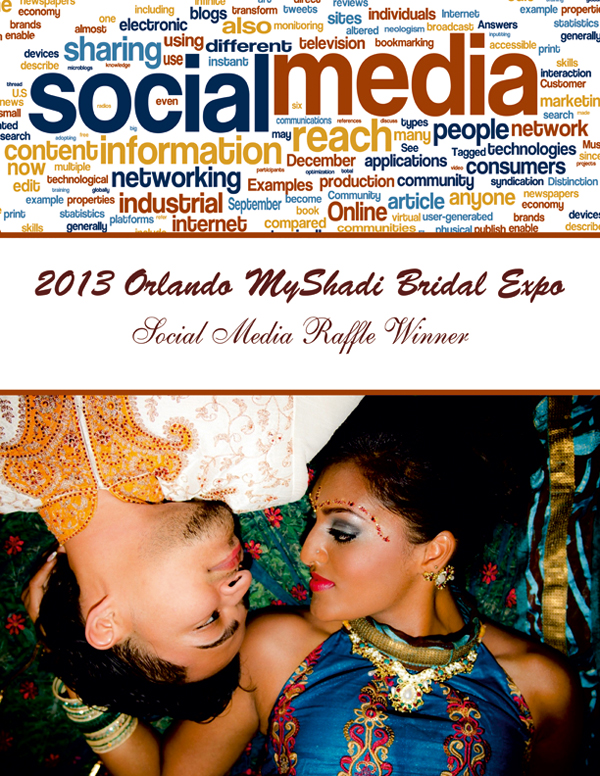 Congratulations to Krystal Jaikaran for winning the 2013 Orlando MyShadi Bridal Expo Facebook competition. Krystal's live-blogging during the show was certainly a tremendous help for many other brides and visitors!
The couple has been together for four years. Tristan proposed to Krystal at the Gaylord Palms Resort & Convention Center inside of the holiday "ICE!" attraction on December 28, 2010. The couple was surrounded by two million pounds of hand-carved ice sculptures when Tristan took the traditional approach and got down on one knee.
To commemorate their special engagement, the couple chose December 13, 2014 as their wedding date, which has historical significance. Their wedding celebration will reflect an ice theme through a blue and white color scheme.
Krystal and Tristan have been busy confirming vendors and planning their special occasion, which will take place over a three-day period. They want to ensure both of their cultural backgrounds are reflected during the wedding events, so the couple will celebrate the union in two ceremonies – Hindu and Christian.
Krystal was thrilled to have attended the 2013 MyShadi Bridal Expo in Orlando. She exclaims, "[The] MyShadi Bridal Expo truly does take the stress out of wedding planning, leaving only excitement for the big day!"
Photos provided
by bride, Krystal Jaikaran