3 Million Instagram Followers for Kanika Mann
Kanika Mann is a smart cookie. Where others would puff up with pride at having over 3 million followers on Instagram, Kanika shrewdly focuses on the "no likes" and comments section to find gaps and possibly address them. This shows that she has her head screwed on right.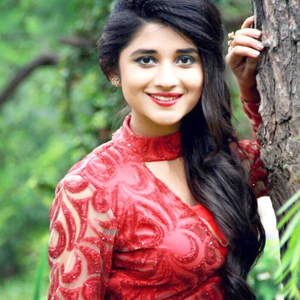 As a bubbly avatar Kanika in Guddan Tumse Na Ho Payega is winning hearts and charming her way up the ladder. She has a long way to go and no doubt we will be seeing and hearing more about her in the days to come.
After she crossed the 3 million follower mark, she posted a picture of herself and thanked her fans. This is a huge leap up from the figure of 350 some time ago. She used to keep track of likes and no likes and comments and still does. The 3 million mark, evidently, is a coveted figure since celebrities such as Aditi Sharma, Dalljiet Kaur, Ashnoor Kaur and Neha Kakkar took time off to congratulate her on achieving this milestone. Once the coronavirus scare died down a bit and shooting resumed, Kanika says that "hum atmanirbhar actor ban gaye hai."
Shooting from home has made her realize how challenging it is. She is now used to doing a lot of things at home, in addition to shooting and keeping track of what is happening on Instagram.  And to think that at one time Kanika's father did not want her to take to acting. Thankfully she did and we are glad.
Dalljiet Kaur
Anas Rashid
Maanav Gohil
Rajshree Thakur
Ashnoor Kaur
Aditi Sharma
3 million mark
Deepika Singh
Yeh Rishta Kya Kehlata Hai
Diya aur Baati Hum
Sailesh Gulbani
Rajeshwari Sachdeva
Covidve You Zindagi
Guddan Tumse Na Ho Payega
LoKanika Mann
Star Plus