5 Best Indian Restaurants in the US
Do you wish to taste the best Indian food in the US? Here are the top 5 eateries you may opt for:
Adda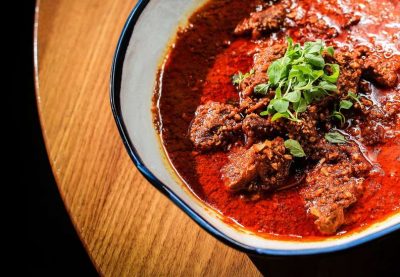 This restaurant, located in Long Island City, Queens, is known for the power packed flavors that is found in every single dish on the menu. Be it Tawa Kaleji, Bheja Fry or goat biryani, you cannot miss the heat. Even vegetarian dishes like cheese-stuffed naan and lotus root kofta which is a paneer dish in creamy fenugreek and tomato base, are hands down winners. 
Bollywood Theater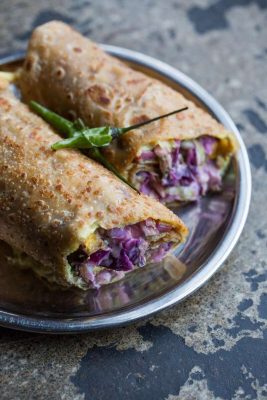 The Bombay-inspired menu created by Chef MacLarty makes it one of Portland's top Indian restaurants. Especially good is the pav bhaji which is a dish of mashed-and-spiced vegetables that come with warm buttered bread. Have it with a topping of shredded cheese that slowly melts its way into the mix. 
Dosa-by-Dosa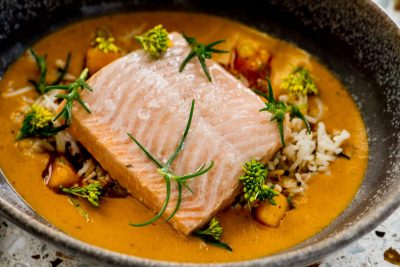 This Californian restaurant serves a variety of dosas with fillings that range from a simple masala potato mixture to creamy butter chicken. However, they also have on offer delicious rice bowls, wraps filled with juicy prawns cooked in coconut milk and salads, especially one made with coconut, kale, and moong beans. 
Ghee Indian Kitchen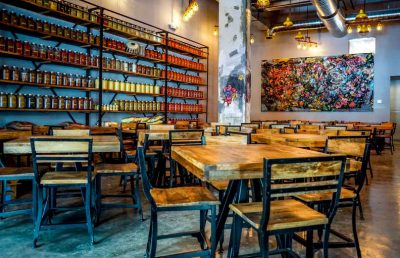 A large portion of the produce used in their kitchens is grown personally on this Miami property by Chef Niven Patel. The menu boasts of seasonal dishes churned out of whatever produce is on hand. Lassis and chutneys made with mangoes, vegetable poriyal– stir fried vegetables that are fresh from the garden and baby eggplant that is made with Yukon potatoes and heirloom tomatoes. 
Himalaya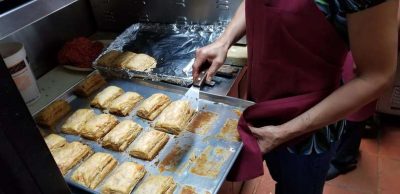 Chef Kaiser Lashkari serves mouth-watering Indian and Pakistani dishes on his extensive menu, at this Houston based restaurant. From succulent chicken kababs and aromatic biryanis to creamy and masala gravies this restaurant has everything for every foodie. If you had to pick one gravy, go for the chicken hara masala (paneer, if you want to go vegetarian). It comes in a rich sauce that brings together the flavors of green chilies, cilantro, yogurt, and garam masala.
best Indian food
top 5 eateries
Adda
Long Island City
Tawa Kaleji
Bheja Fry
Kofta, Paneer
Bollywood Theatre
Chef Maclarty
Dosa-by-dosa
Ghee Indian Kitchen
Chef Navin Patel
Chef Kaiser Lashkari
biriyanis
hara masala
garam masala
paneer
pav bhaji