5 Top Carry-On Luggage Options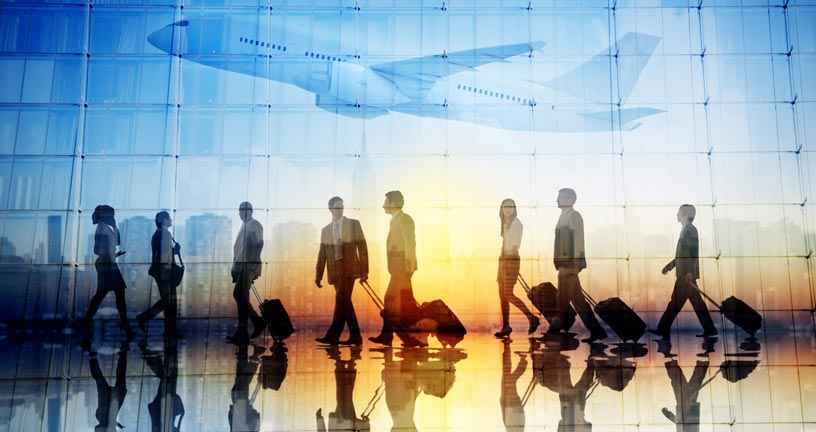 With overhead space on airplanes at a premium these days, the brand and style you choose for your carry-on luggage makes all the difference! From size and capacity to versatility and style, here are a few brands to get you started on your carry-on luggage search.
Away Carry-On
New on the luggage scene, Away, was launched in 2016 by Jen Rubio and Steph Korey. Avid travelers, the two friends wanted to design durable for casual and experienced travelers alike. With features like a built-in battery and USB ports, 360° spinner wheels, and interior organization, Away offers modern travelers a sleek, efficient option.

Genius Pack G3 Carry-On
If you're a list-maker, Genius Pack is the luggage for you. With a permanent checklist and designated, labeled compartments, Genius Pack takes the guesswork out of packing for frequent travelers. Voted best carry-on by Travel & Leisure, this model even includes a removable "laundry chute" that keeps dirty clothes from your clean ones.
Briggs & Riley Baseline Commuter Expandable Upright (Spinner)
A long-trusted, dependable brand, this Briggs & Riley model is a favorite of commuters. Travelers can overpack this suitcase by 33% as Briggs & Riley compression system ensures the bag will still fit in the overhead compartment. Bonus feature for business travelers Includes a mesh garment panel for shirts and suits ensuring you arrive at your business meeting wrinkle-free.
Raden A22 Carry-On
If you're a techie, the Raden A22 is a must-have for you. With charging docks built into the suitcase as well as an app that allows travelers to determine luggage wait, TSA wait times, traffic, and weather at your destination Available in a rainbow of bright colors, this hard-case carry-on is a sleek accessory for the always-plugged-in traveler.
Tumi Alpha 2
Known for high quality and long-lasting products, TUMI does not disappoint with the Alpha 2. This model includes a suiter compartment, recessed 360° spinner wheels, designated compartments, and protective bumper guards. Frequent commuters appreciate the professional and clean look as well as the durability and weather-resistant material. Longtime TUMI enthusiasts will no doubt attest to the incredible customer service and in-store service for minor repairs