Tips To Make a Road Trip Easy And Memorable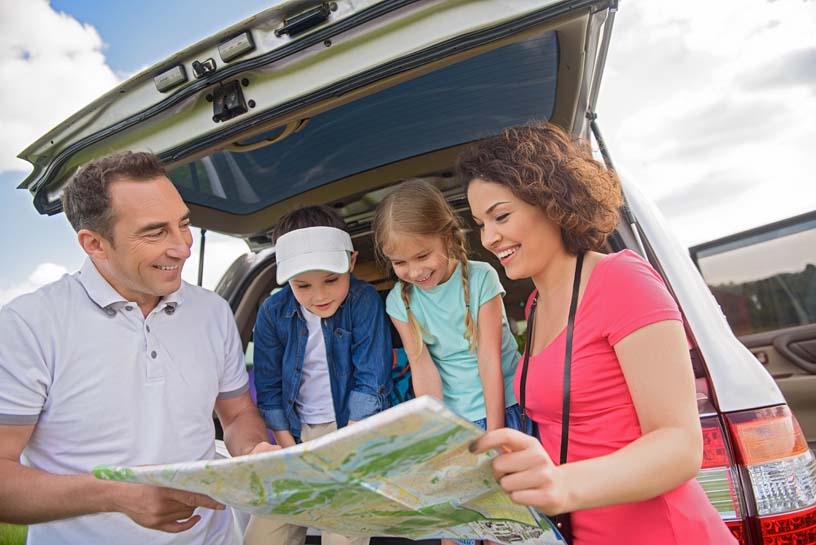 "Will the kids sit for so long?"
"It is going to be so hard with little kids."
Comments of disbelief poured in when we announced our cross country trip from Richmond to Denver to Chicago and back by car with our 6- and 3-year-old kids. But we persisted and what a wonderful trip it was! Above all, the impromptu trip taught us to connect as a family and just Be!
How did we manage to create these wonderful memories of a lifetime?
The Itinerary was Kept an Exciting Suspense
In essence, the discussion of the destination became an activity in itself. This had a two-pronged effect. One, they started looking at the map to figure out the place, and two, they got super excited when we told them about the next sights we would see.
We Did Not Prepare for Distractions
Instead, every second or third stop we bought the kids treats, which served as both souvenirs and distractions. The car ride gets spent exploring new vistas with their new play things.
Breaks Only at Scenic Spots
We took preemptive strikes against boredom! We took breaks every 4-6 hours, giving them a chance to stretch their legs. The kids loved exploring a lovely place even in the middle of nowhere. And who doesn't love creating memories by posing in fabulous vistas?!
No Screen Time Means More Family Time
Gadgets were used only when we needed to catch a nap or the kids got really antsy. Instead we did the below:

Classic games like I Spy, License Plate, I'm Going on a Picnic, What Am I Thinking of.
Try to work learning into road-trip games. I love making games up on the fly!
Another favorite is making robots, letters from items found on the table at restaurants.

Screen Time They Hadn't Had Before
We downloaded new movies/apps while on the road in places where we free wifi was available. Since our trip was for two weeks, we borrowed some CDs from the local library and Redbox, which were a pleasantly received surprise.
Making Friends Along The Way
My kids and I love people watching and talking to strangers. Strangers are after all friends we haven't met yet! Simple conversations lead to enriched experiences. Also, the kids learn to accept different people and their viewpoints. Remember to stay safe though.

Ensure little ones know not to talk about your home, routine life or destination.
Write the kids' name, address and phone number and keep the information in their pockets.
We even took a few selfies with really fun people.
Rare Snacks
This trip, I made sure to keep snacks they love, but haven't had in a long time and have been banned at home. A Happy Meal, a rare treat in our home, was a great way to appease them and get souvenir toys too.
Overnight Stays at Places With Pools/Breakfast
Any drive that threatened to be more than 8 hours, we stayed at a hotel at night. The kids had a blast frolicking in the pool and had a good night's rest after. The morning breakfast gave them a great start to the day.
Go ahead. Take an adventurous, memorable road trip made super easy and tantrum free ! Safe travels.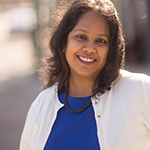 About the Author:
Aditi W. Singh is mom of two and positive parenting coach specializing in cultural sensitivity. Founder of Raising World Children ezine and a freelance writer for Huffington Post, Thrive, Richmond Moms Blog, she has been featured in NBC12 News and Richmond Family Magazine. Through her work, she provides parents with tools to empower their children to become positive, global thought leaders.