Actress Deepika Padukone joins Adidas as global ambassador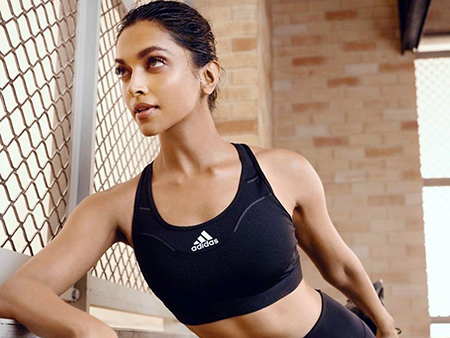 Adidas, the German giant in the field of sportswear and sports goods, has signed Deepika Padukone as its global brand ambassador. She will be seen endorsing Adidas Products in a product campaign that will feature their stores and digital/social media platforms. Deepika has probably been chosen for several reasons:
Firstly, she is an internationally acclaimed Bollywood and Hollywood actress and youth icon celebrated for her performances in top-grossing films.
Secondly, she has garnered well-earned popular media exposure for her Impressive championship sports background both as a state-level basketball player and as a national-level badminton player (and that in addition to being the daughter of an international badminton champion).
Thirdly, she is a great supporter of mental health awareness. She has successfully battled depression and is the founder of the Live Love Laugh Foundation, a positive-focused nonprofit organization created 'to give hope' – an encouraging mission made all the more relevant as a world in need of hope battles its way through the COVID pandemic).
Fourthly, Time magazine (just three years ago) listed her as being one of the 100 most influential people in the world.
Deepika joins a group of famous female sportspersons of India – a prestigious group of Adidas ambassadors that includes the Olympic weightlifting medalist Mirabai Chanu and the Olympic boxing medalist Lovlina Borgohain. Deepika's inclusion is targeted to attract women, encouraging them to buy into the brand.
According to Sunil Gupta (senior director, Adidas, India), Deepika is a symbol of the positive spirit and excellence among the youth, and especially among women. Her acting and athletic achievements, together with her charitable work and international influence, symbolizes women's power. Therefore, her inclusion as an Adidas brand ambassador will uplift the image of the brand; along with promoting sales and generating revenue.
Deepika has also expressed her gratitude and pleasure over becoming a part of the acclaimed brand name of Adidas. Mentioning that both physical and mental health are parts of her fitness regime, she expressed her joy and delight over being appointed as brand ambassador for Adidas.
Adidas
Deepika Padukone
Global Ambassador
mental health