Aditi And Alexander
It was in the beautiful and bountiful season of spring, the season of love and hopes that Aditi Patel and Alexander Mas tied the nuptial knot. The date was April 10 2021. The greenery with occasional rains created the magic moments of romanticism and togetherness which was a perfect beginning of the new life of the couple.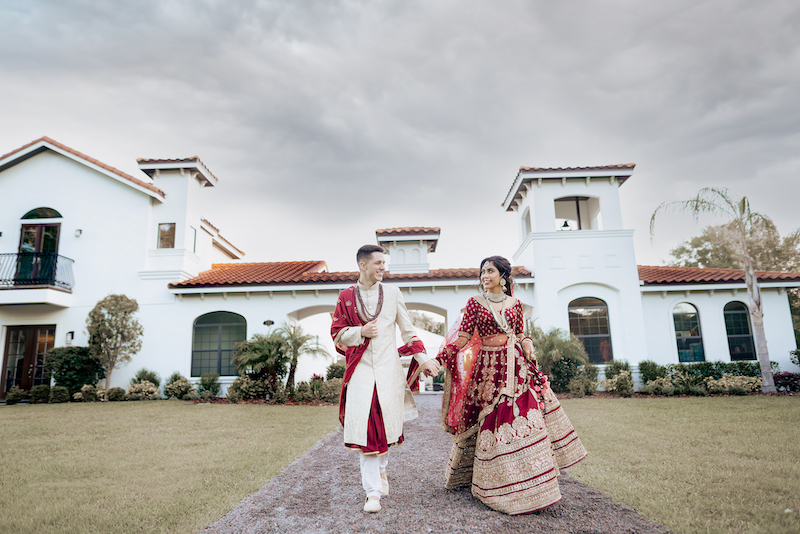 Aditi met Alexander in the ninth standard when both went to Spanish classes. The two teenagers became good friends and remained so until cupid struck them. They fell in love during the final year of college. 
Alec proposed amidst the natural backdrop of mountains of Vail atop the hill and watching the sunset. Pleasantly surprised Aditi agreed with ecstasy and love.
Then it was time for marriage. The couple looked for an off-beat venue. After scouting, they found The Secret Garden at Paradise Spring in Lithia a perfect place. It has a secret garden in the backyards that was of prime attraction for both Aditi and Alec. 
The Covid restrictions limited their guest list to 145 for the wedding and 148 for the reception. Among the pre-wedding ceremonies, they celebrated Grah Shanti, Mehndi, Pithi and Sangeet with great vigour and joy. The 
Mehndi was done under the colourful Rajasthani umbrellas with everyone dressed in pink and orange attires. Pithi was a joint celebration with everyone dressed in yellow and white. Everyone put Haldi on the couple and the fun part was the jumping of the couple in the pool together after the Pithi. 
The marriage took place in the garden. The Mandap was set between two trees with touches of red, light pink and white along with a variety of roses. The groom arrived in a Jaguar and passed the aisle and steps glittered with lanterns. 
The reception was organized under the tent and around the pool on the patio. The clear tents with string lights made the sky look all the more beautiful. The couple danced to Say You Won't Let Go by James Arthur and the father-daughter dance was on Maine Tere Liye Hi Saat Rang Ke Sapne. There were intermittent rains, but that did not put a barrier on the celebrations. Instead, it was like heaven's blessing for the newly-wed for a loving partnership.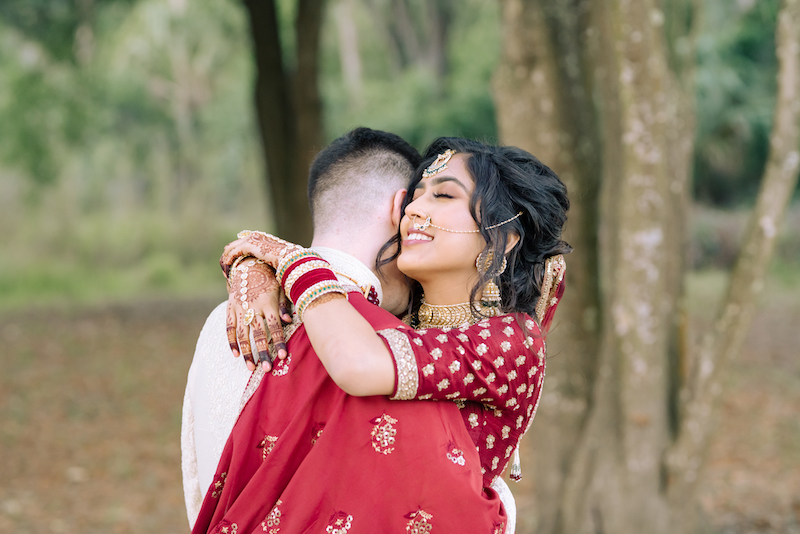 BANQUET HALLS : The Secret Garden at Paradise Spring – 813-205-7898 | BEAUTICIANS : Michele Renee The Studio and Salon – 813-531-7770 | CAKE : Craving Donuts – 813-466-9365 | CATERING : Aashirwad Indian Cuisine – 321-304-2900 , Catering by the Family – 813-877-9407 , Khasiyat Indian Restaurant – 407-252-8756 | DECORATOR : Glamour & Design – 813-812-8836 , Prizm Event Design – 407-921-1804 | DISC JOCKEY : Awaaz Entertainment – 407-902-9639 | EVENT PLANNER : Instyle Events – 832-419-2791 | MEHNDI : Bridal Henna 01 – 727-459-6448 | PHOTOGRAPHER/VIDEOGRAPHY : Noor K Photography – 407-729-0388 , PaRaagon Films –847-800-2323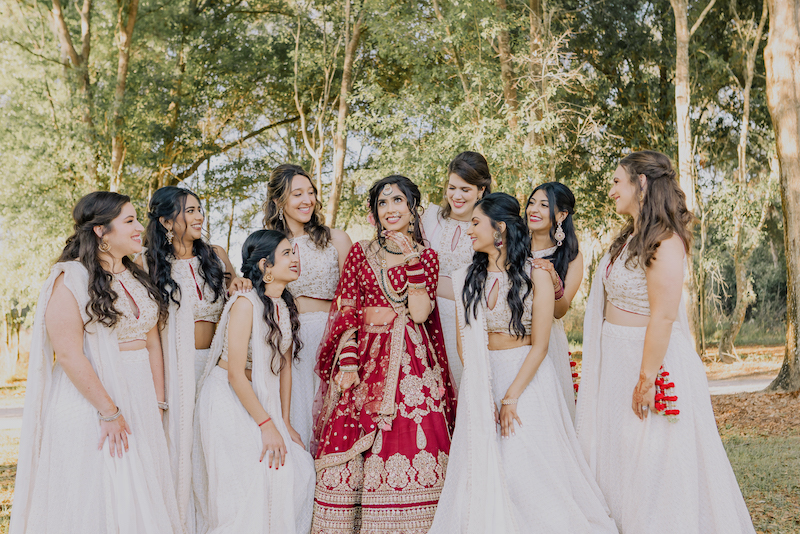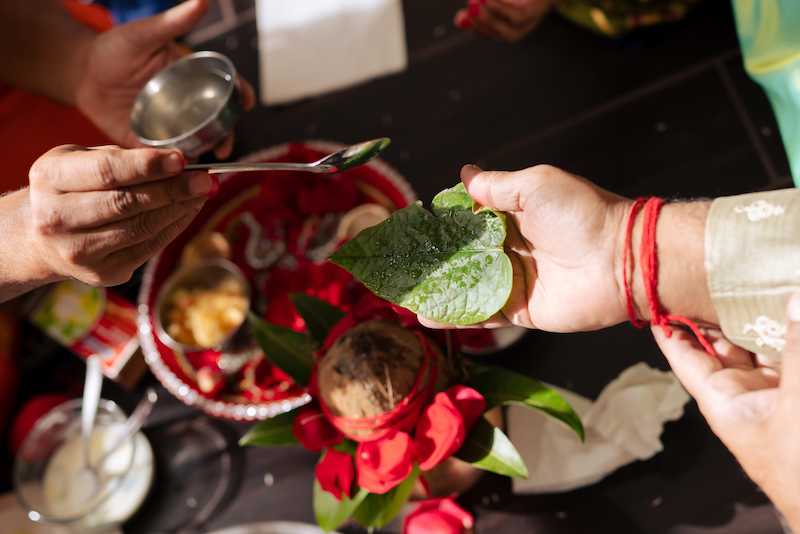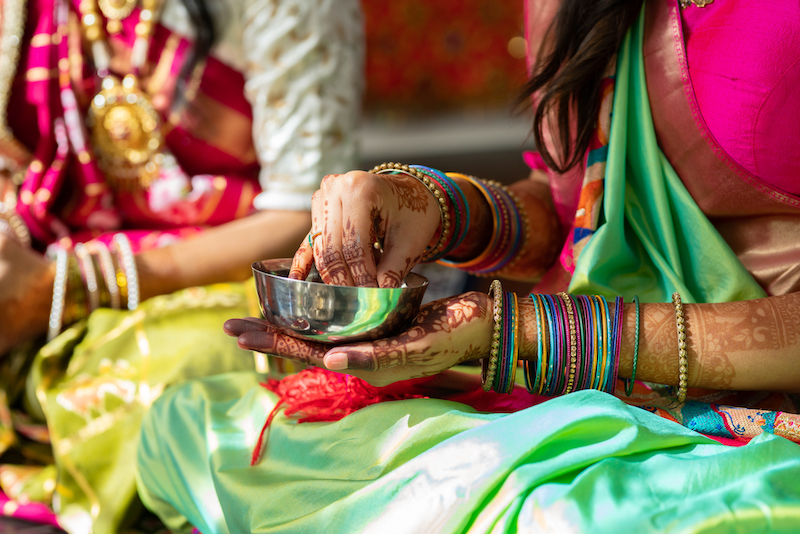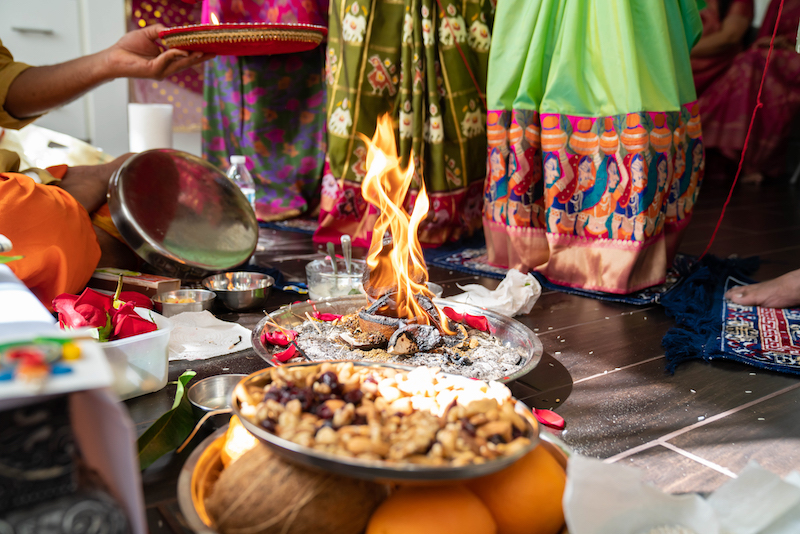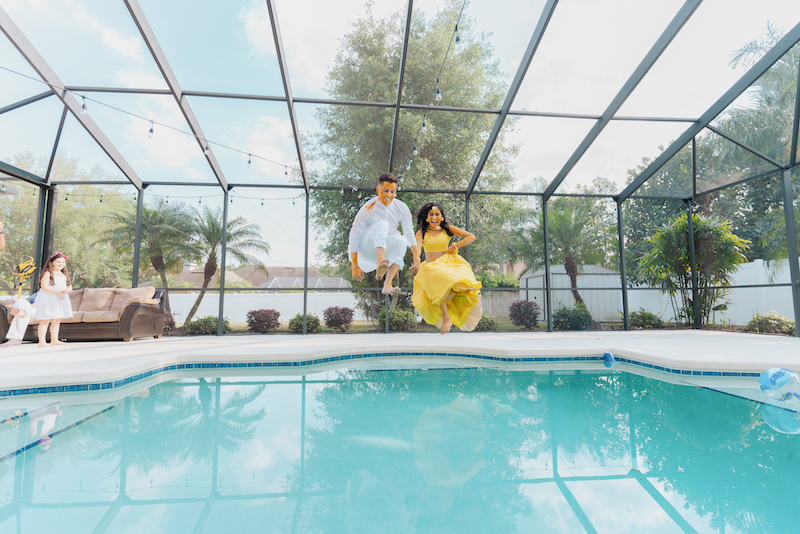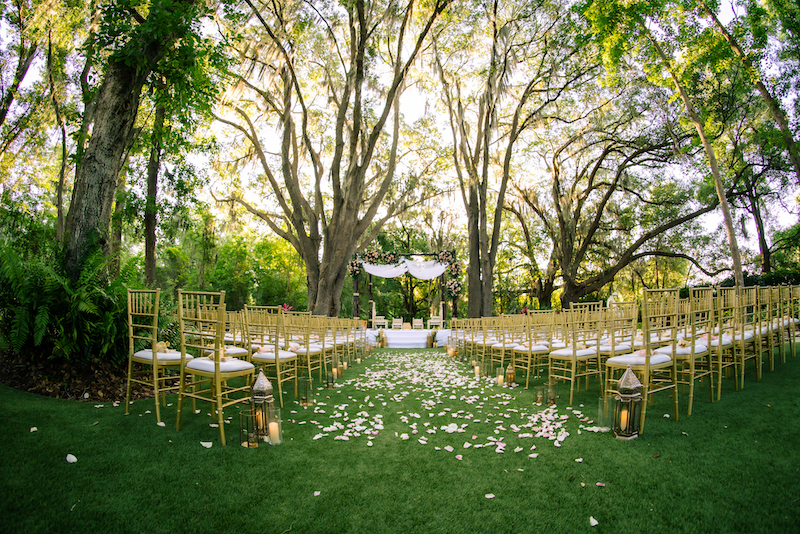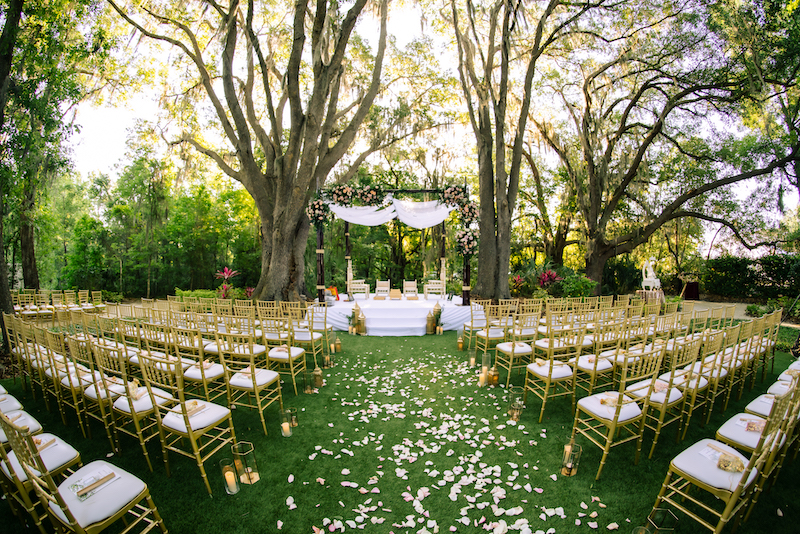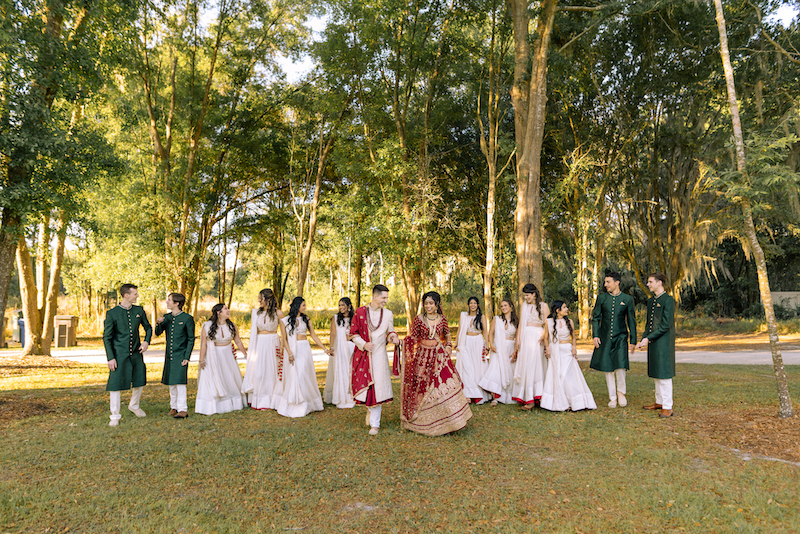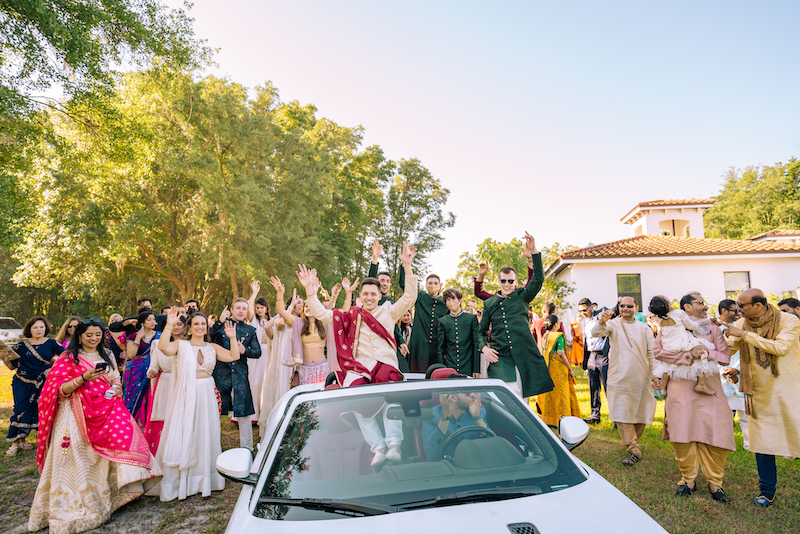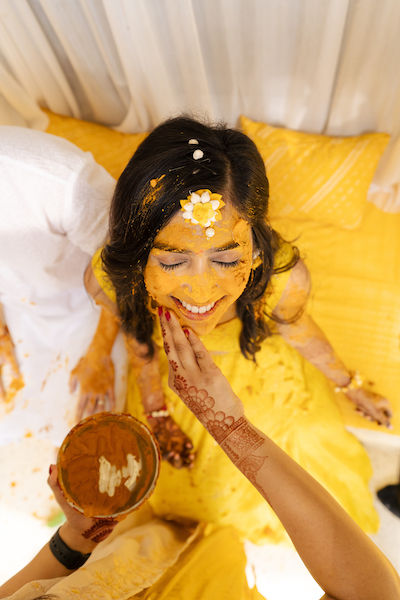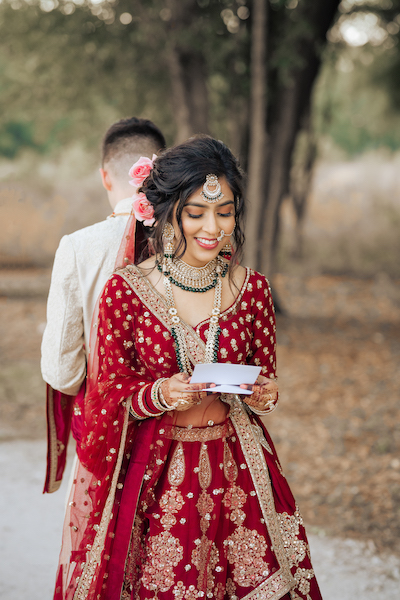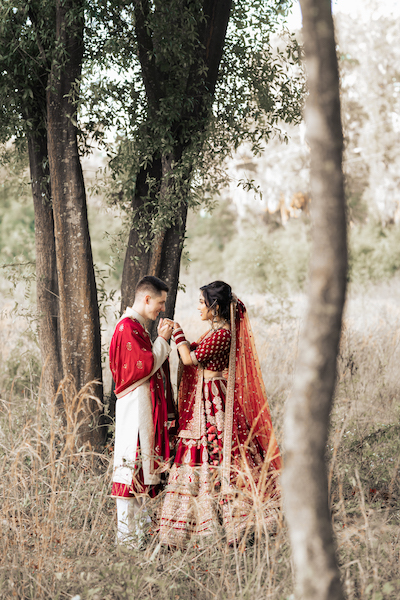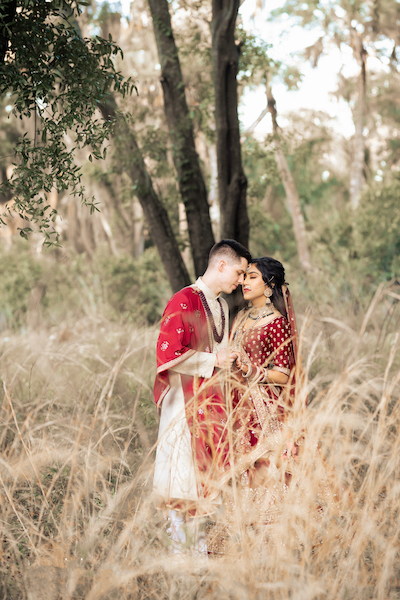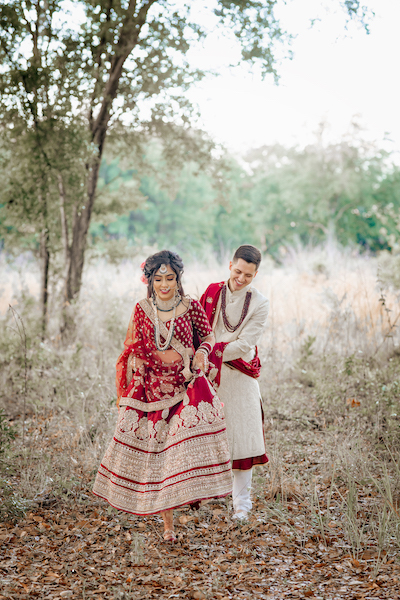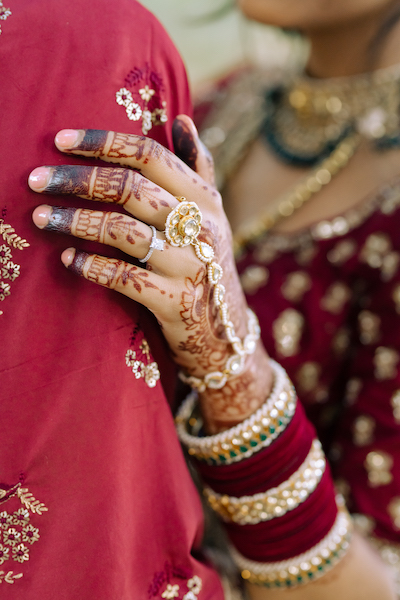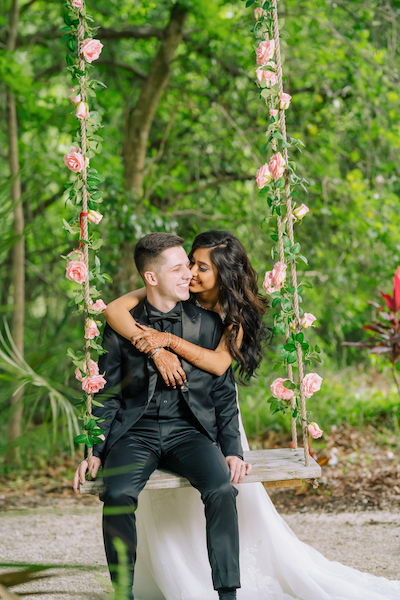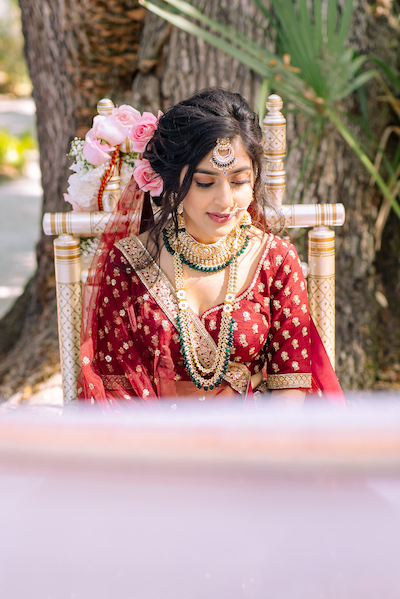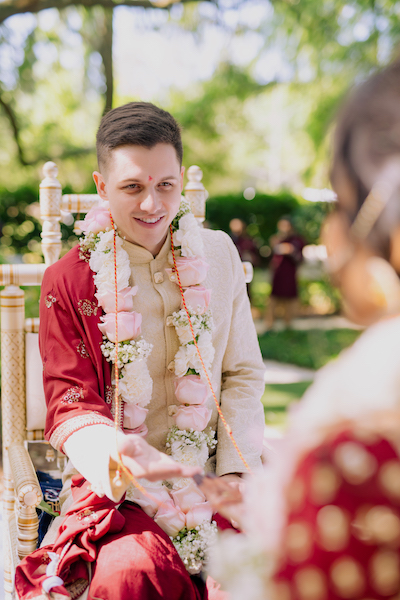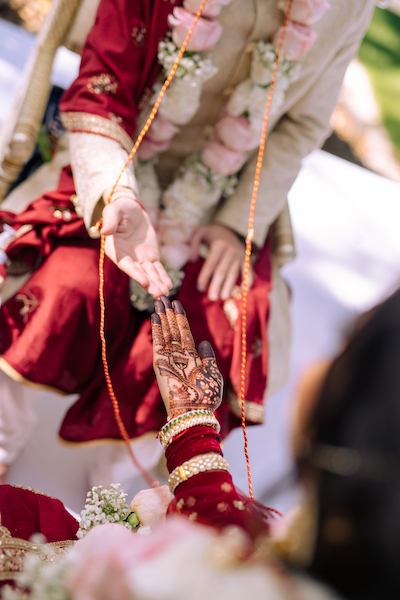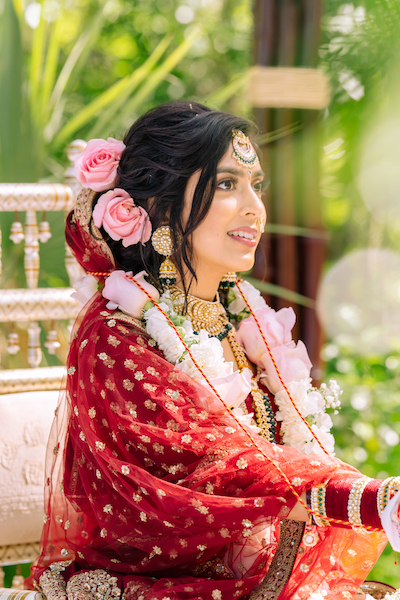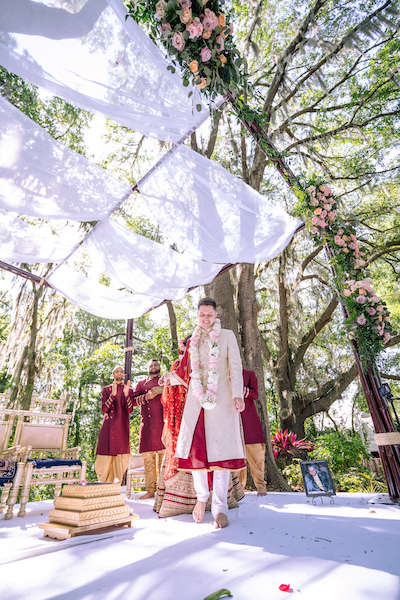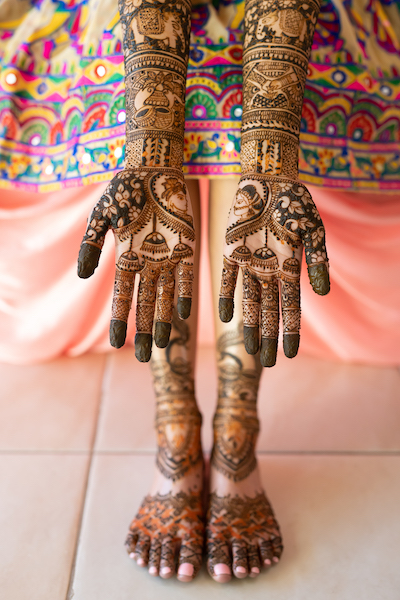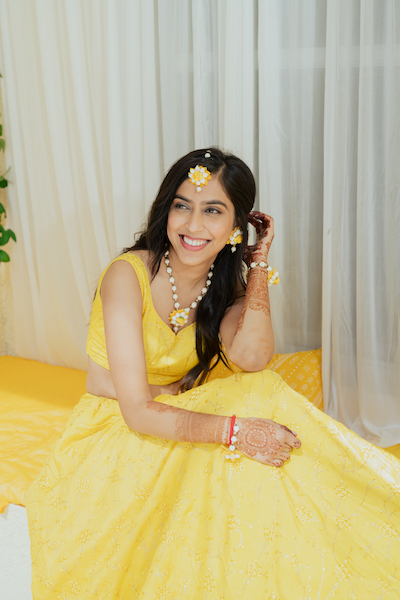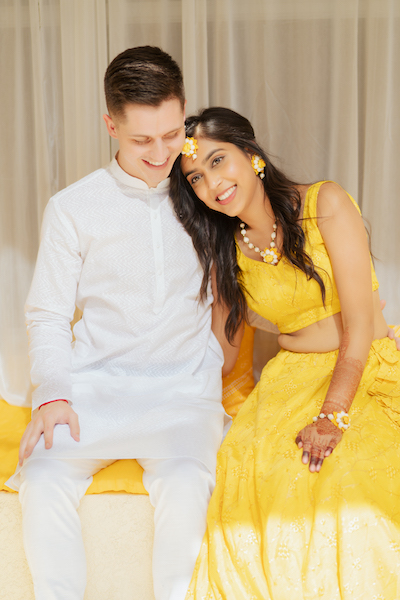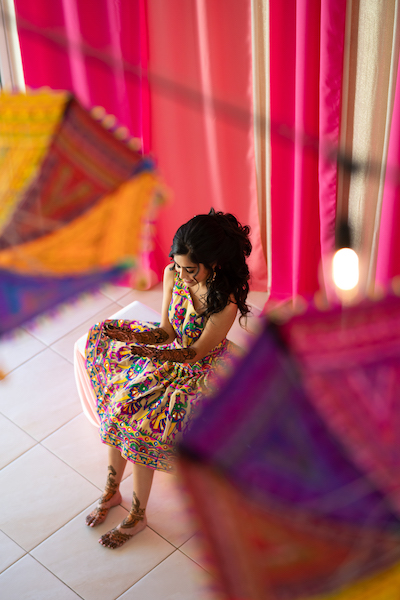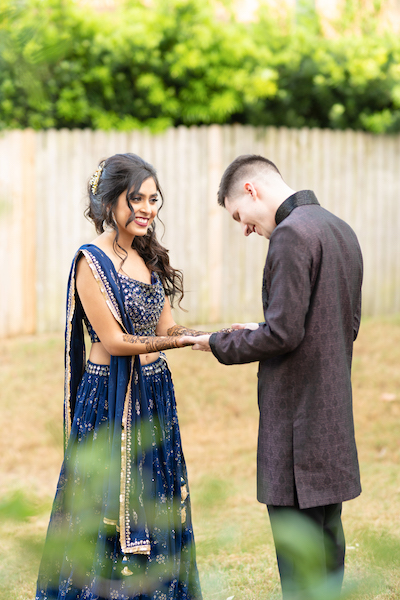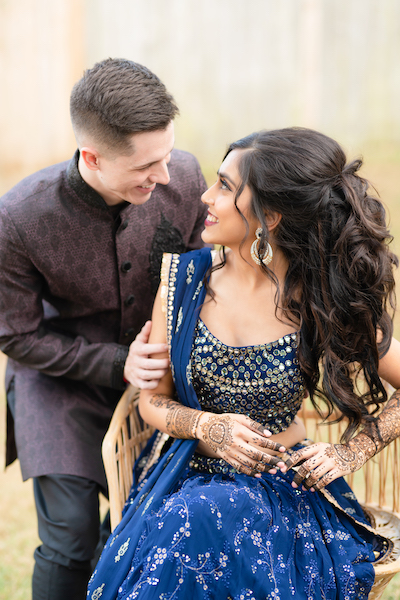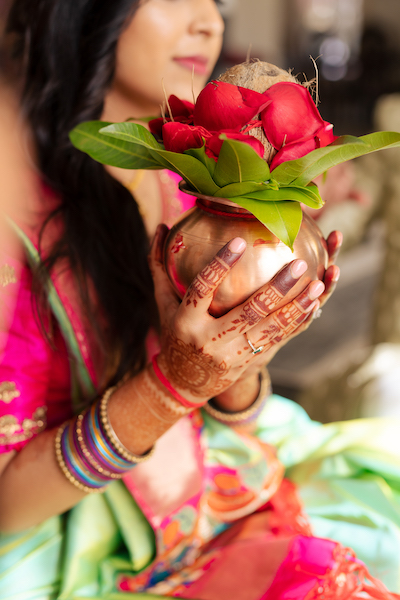 Aditi And Alexander wedding at The Secret Garden at Paradise Spring
Beautiful Capture of Indian bride with Bridesmaid by Noor K Photography
Hasta Milap – Indian Ritual, Indian Bride Performing Indian Ritual
Havan Kund – Fire in the Wedding Mandap
Indian Bride and Groom Jumping in swimming pool after Haldi Ceremony
Gorgeous mandap decoration by Glamour & Design
Vintage wedding mandap decoration
Sweet Wedding Couple with bridesmaid and groomsmen
Indian bride dancing During Jaan Prasthan
Wedding guest applying Haldi on bride's face
Indian bride reading Love letter given by Indian groom
Indian Love birds on romantic mood
Indian bride and groom holding each other's hand
Indian couple posing for photoshoot
Indian bride and groom at outdoor photoshoot
Indian bride wearing Pohcha in her hand
Beautiful Indian Bride makeup by Michele Renee The Studio and Salon
varmala Rose flower Rose garland for wedding
Indian Bride and groom under wedding mandap
Perfect indian bridal Hairstyle by Michele Renee The Studio and Salon
Indian Bride wear flower jewelry
Excellent Indian Bridal Mehndi by Bridal Henna 01
Indian Bride and Groom Ready for Haldi ceremony
Wedding cake by Craving Donuts
disc jockey by Awaaz Entertainment
Event Planner Instyle Events
Indian wedding Catering by Aashirwad Indian Cuisine
Catering by the Family and Khasiyat Indian Restaurant
BANQUET HALLS-The Secret Garden at Paradise Spring
BEAUTICIANS-Michele Renee The Studio and Salon
CAKE-Craving Donuts
CATERING-Aashirwad Indian Cuisine
Catering by the Family
Khasiyat Indian Restaurant
DECORATOR-Glamour & Design
Prizm Event Design
DISC JOCKEY-Awaaz Entertainment
EVENT PLANNER-Instyle Events
MEHNDI-Bridal Henna 01
PHOTOGRAPHER/VIDEOGRAPHY-Noor K Photography
PaRaagon Films