After Kashmir, Vivek Agnihotri to expose more in The Delhi Files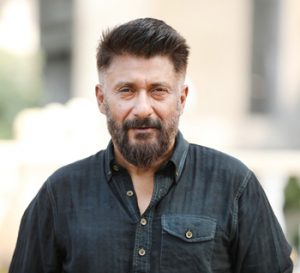 Director Vivek Agnihotri is now focusing his attention on his next project The Delhi Files. This film is based on the anti-Sikh riots and brutal killings of the Sikhs in 1984 after the then Prime Minister Indira Gandhi was assassinated by her bodyguards. Thanking the viewers profusely for the success of The Kashmir Files, Vivek said that he will depict another dark incident while telling the truth about Tamil Nadu. Not only that, but the film will also contain episodes of Indian history from the Mughals to the British rule and the contemporary era.
According to Agnihotri, people should be told the truth in order to understand their history. History is not something of a narrative or politically-motivated record. History is concerned with the facts. Narrative history looks down upon India's achievements and gives all the credit to western influence. In his opinion, the rulers of Delhi have always destroyed the entire nation. Through his film The Delhi Files, he will expose the real incidents and reveal the truth.
Criticizing the Congress leaders of Punjab for creating violence in the state, Agnihotri said that first, they created the violence and then handled it in a ruthless manner, taking many innocent lives. He claimed to narrate this fact throughout his film and maintained that once people come to know the truth, they will raise their voices for justice. The producers of The Delhi Files are Abhishek Agarwal Arts and I am Buddha Production owned by Agnihotri. It will hit the silver screen in October 2022.