Akshay and Arushi
It was the veggie burger made by Arushi that played the role of Cupid in the love story of Arushi and Akshay. He had gone to her place during lunchtime to have burgers together. However, it was not just the burgers, but also the chef, that Akshay fell for—and they started dating in 2016.
The lovebirds returned home to Atlanta, GA in 2020 due to the pandemic. Akshay received a blue blazer as a gift from Arushi's parents. He also gifted Arushi a matching blue dress for her birthday. Finally, on October 23, 2020, the couple went to Piedmont Park to take photos in their matching outfits. The casual outing turned out to be a memorable event when Akshay proposed to Arushi. The beautiful fall weather and the pleasant surprise made Arushi ecstatic.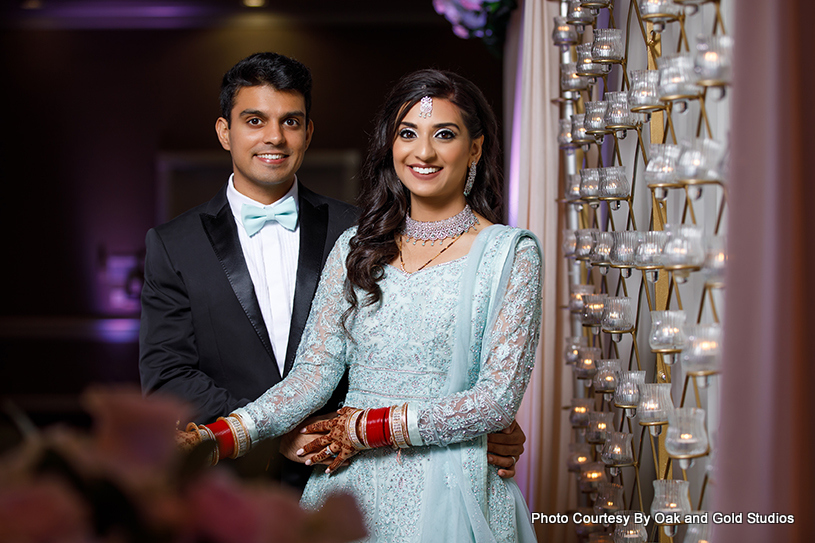 ---
BANQUET HALLS Westin Atlanta Perimeter North 770-395-3900  | BEAUTICIANS Blush Beauty By Nadia 678-435-5322 | Forever Beauty By Manisha 678-900-7846  | CATERING Café Bombay 404-320-0229 |  DECORATOR Beautiful World Events 678-457-8457 | DISC JOCKEY DJ Ameet 770-355-7695 | EVENT PLANNER Divine Occasions 678-458-1199 |  HORSE CARRIAGE Nottingham Shire & Carriage For Hire 404-622-0526 | MEHNDI Forever Beauty By Manisha 678-900-7846 |  PHOTOGRAPHER/VIDEOGRAPHY Oak and Gold Studios
678-964-4993 | PRIEST Pandit Giri 678-665-2301
---
The wedding date was fixed for October 23, 2021, exactly a year after the proposal. Since both of them had grown up in Atlanta, GA, they chose the Westin Atlanta Perimeter North venue both for the marriage and for the reception. The Hindu wedding rituals were celebrated in the morning; and the evening featured a reception party and banquet.
The pre-wedding ceremonies were a perfect blend of homely celebrations and flashy festivities. Haldi and Mehndi were organised at Arushi's house. These intimate events (with only the bride and groom's closest friends and family present) were beautiful and lively.
The couple held the Sangeet ceremony at the Westin. The color theme was light pink and hot pink (tinged with magical golden light from lanterns), and dazzling white and blush pink flowers as centrepieces matching with a blush pink stage. The bride and the groom, both experts in Bollywood dance, put up an excellent dance performance together.
The stunning Mandap for the marriage was decorated with white and light pink flowers. Arushi was beautifully bedecked in red Lehenga and Akshay in traditional outfits. To make the sunny day look beautiful and to create a sharp contrast with the duo's red dress and turban, the couple requested that their guests sport clothes of pastel shades.
Instead of recorded songs, there was a violin player who serenaded them with tunes as the bride, bridesmaids, and groomsmen entered. Akshay came on a white horse with Punjabi Bollywood music. There was a Dhol player also.
The reception was a grand party where they entered with their favorite Bollywood songs. There were games, and the music was a fusion of Bollywood and American pop songs. Instead of asking their invitees to sign a guest book, the couple gave Polaroid cameras for everyone to take a selfie or a picture. All 200 guests had a great time.
After the reception, Arushi and Akshay revisited the site of their marriage and walked down the aisle together as a married couple. It was a magic moment for the perfect couple who danced slowly to the song "Love Story" by Taylor Swift—sung by their guests.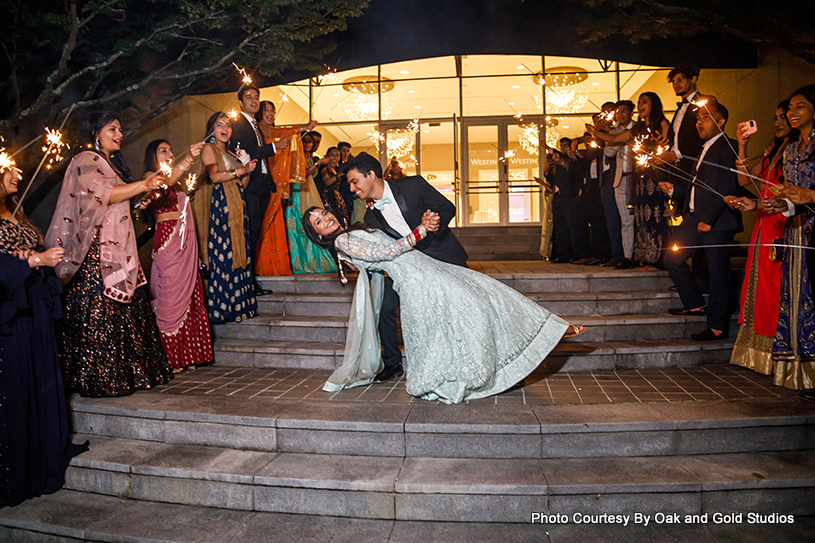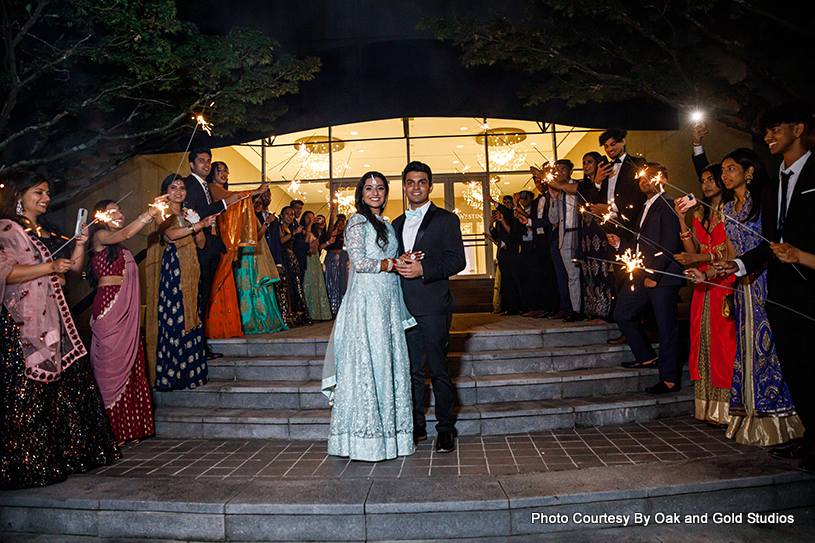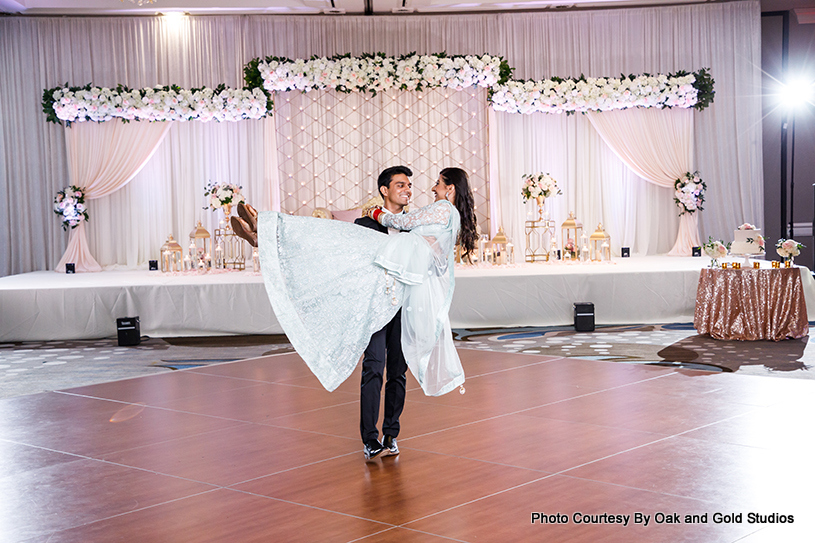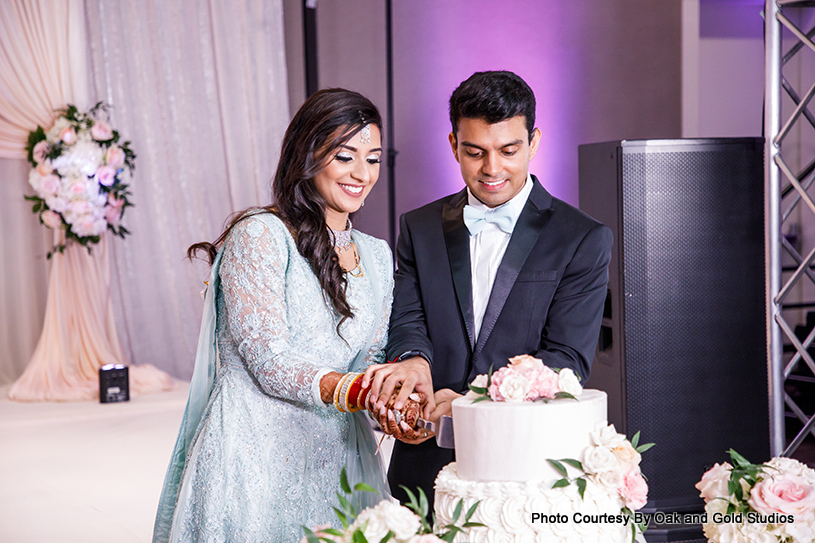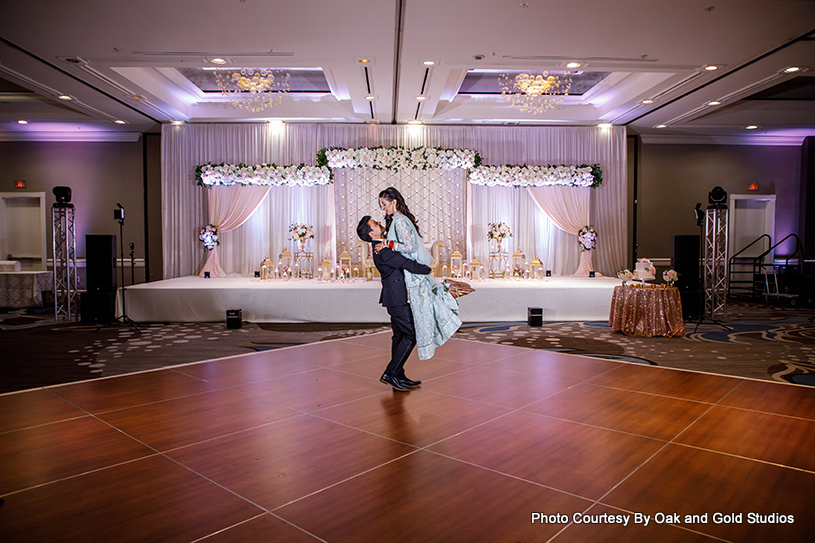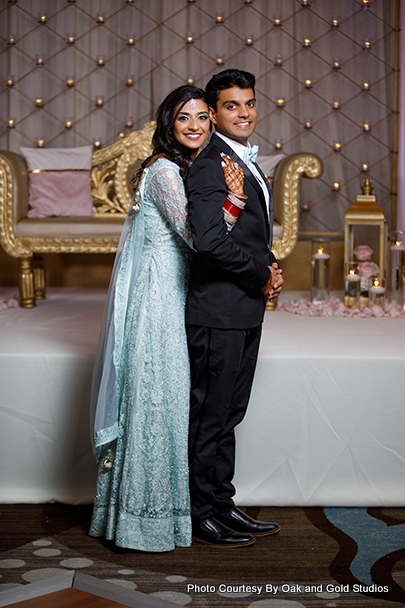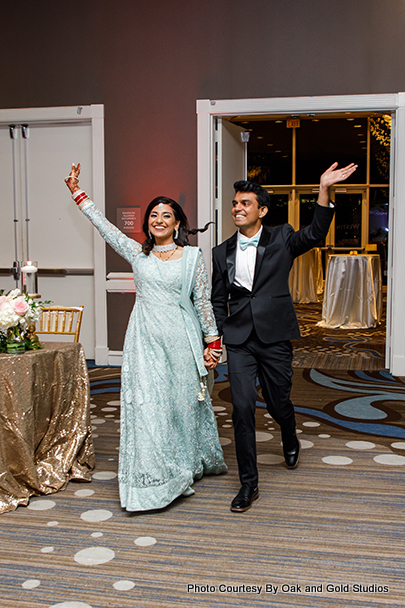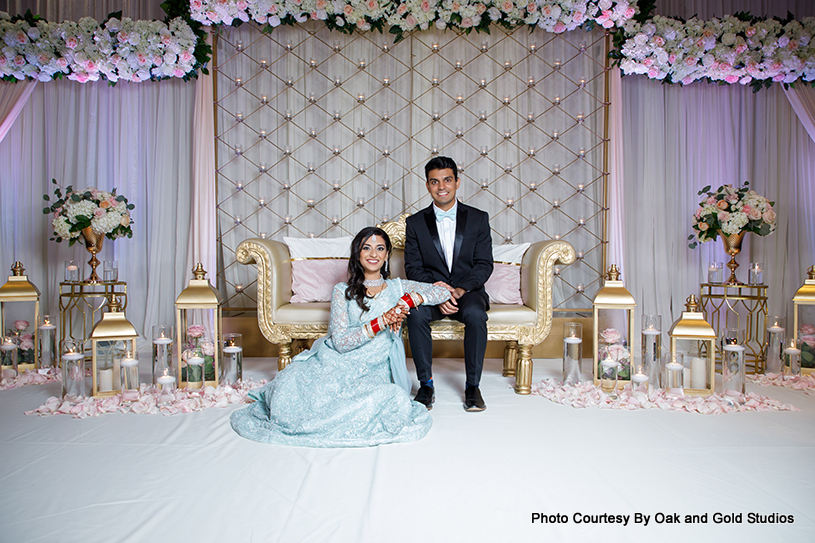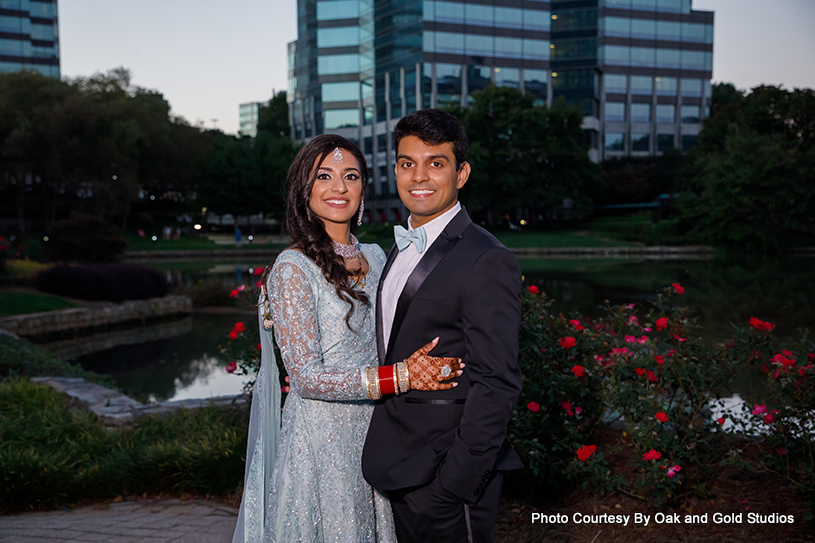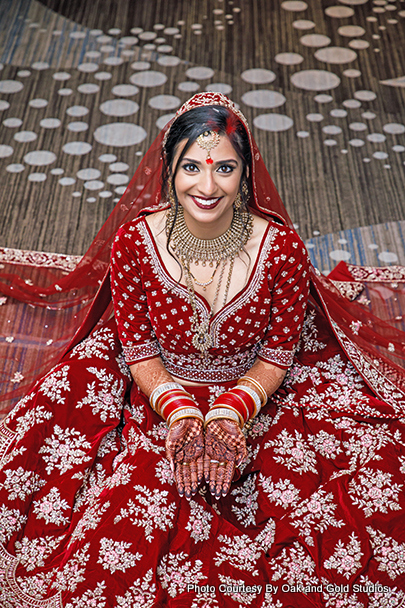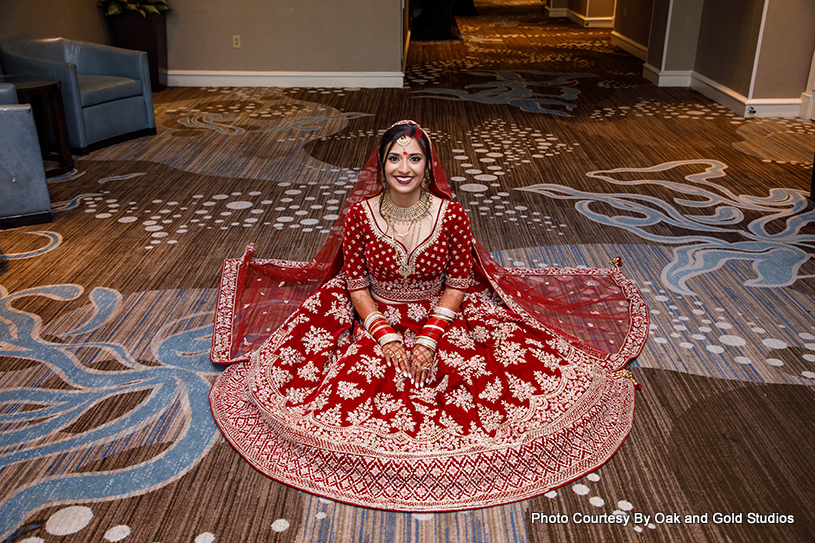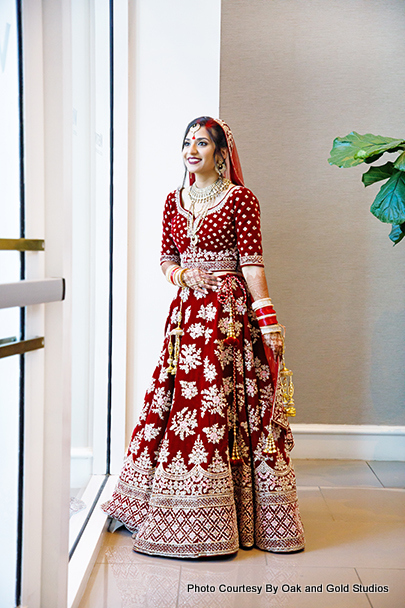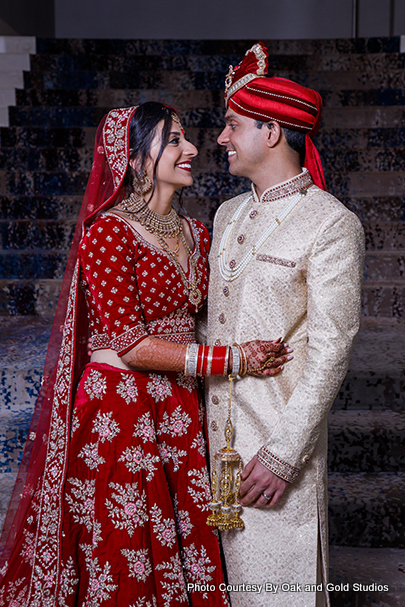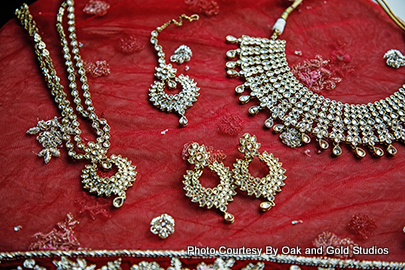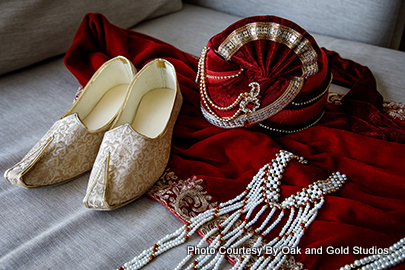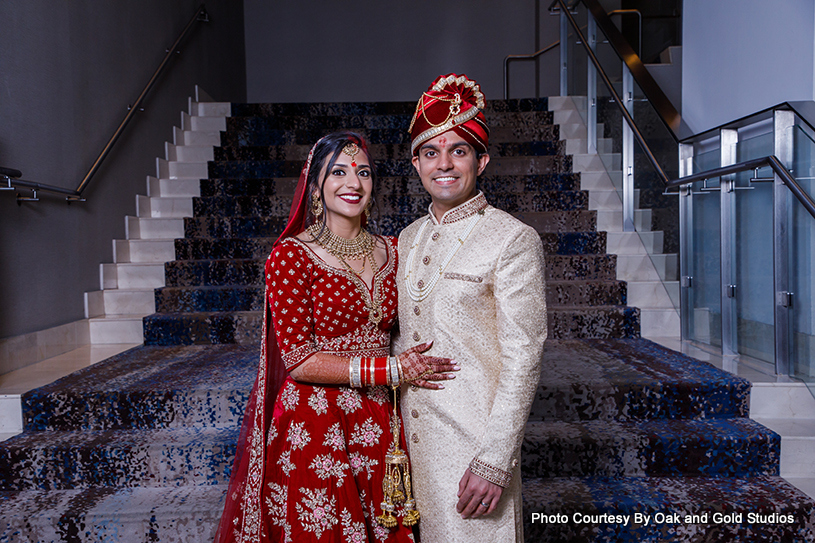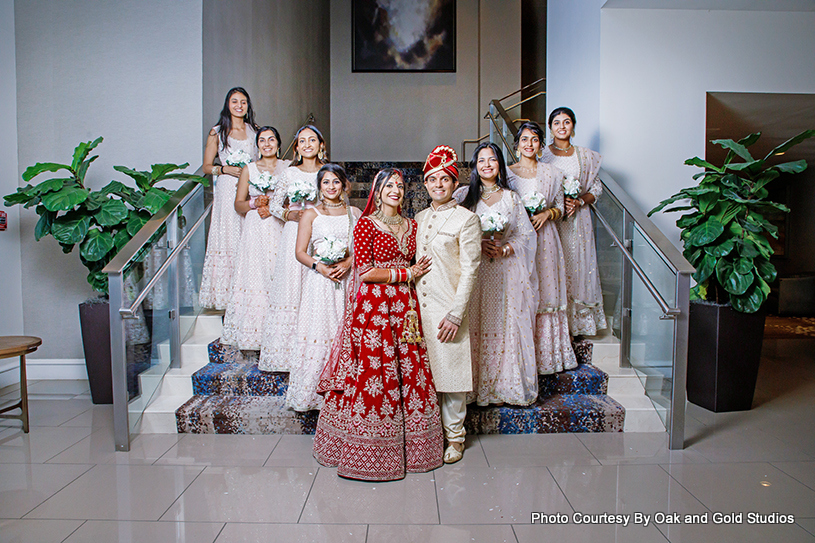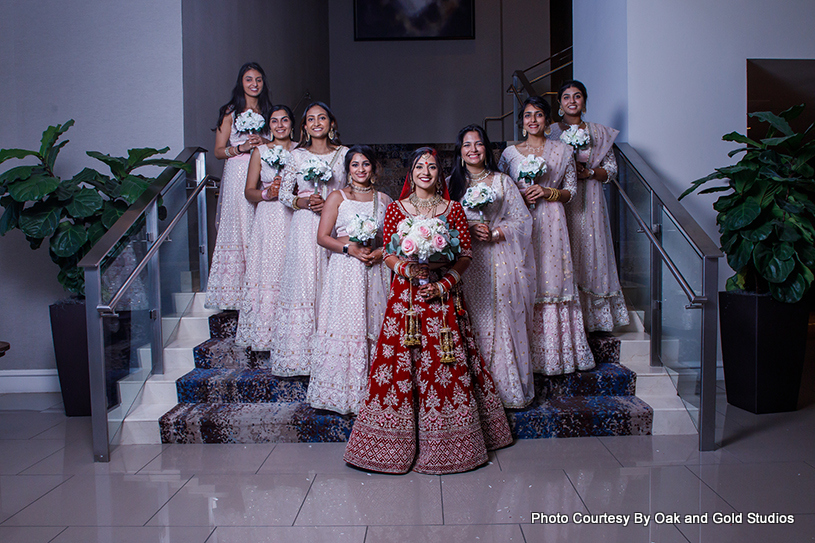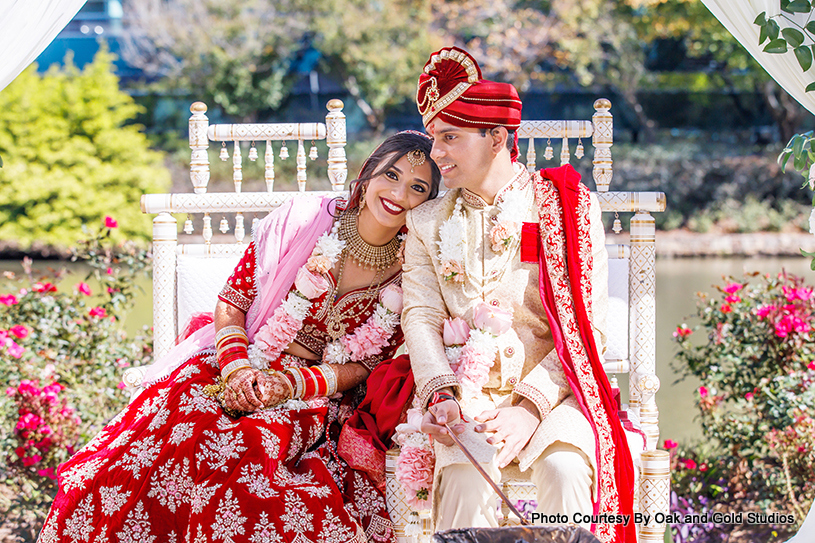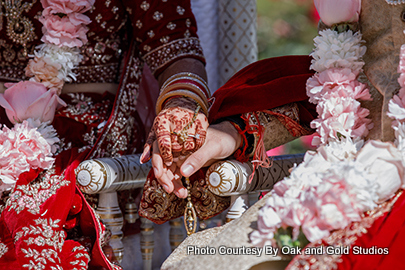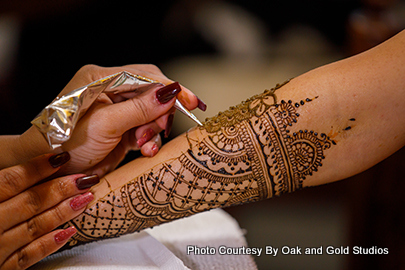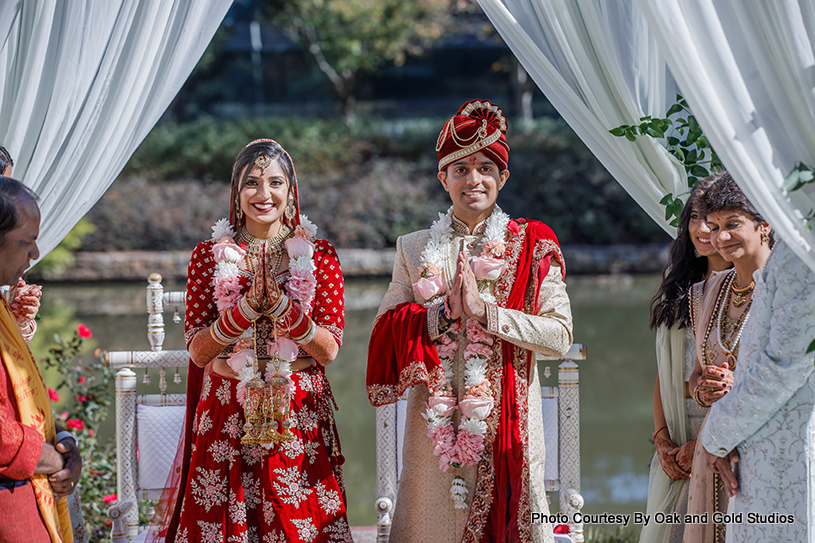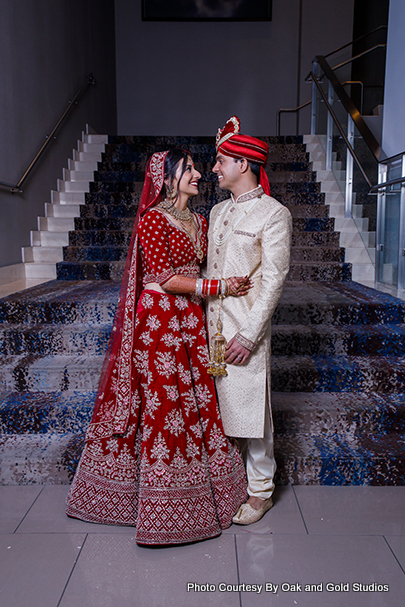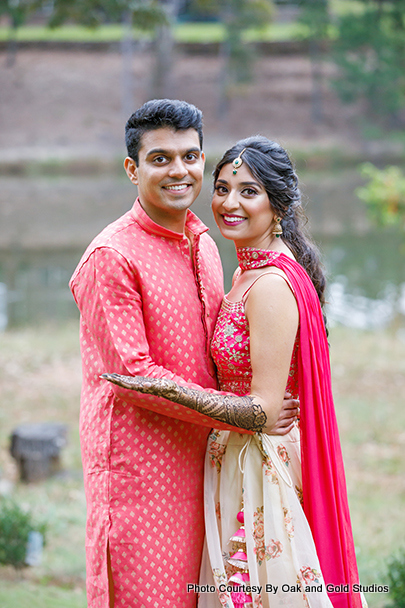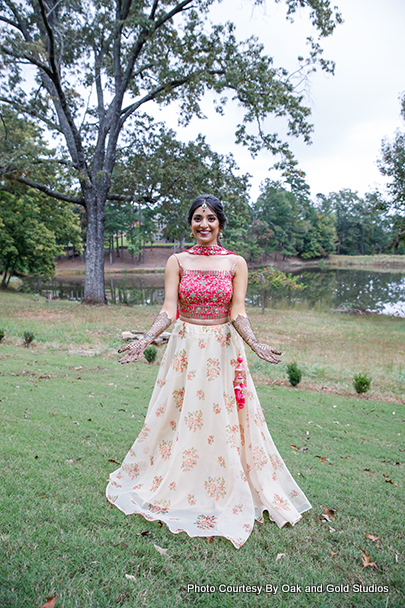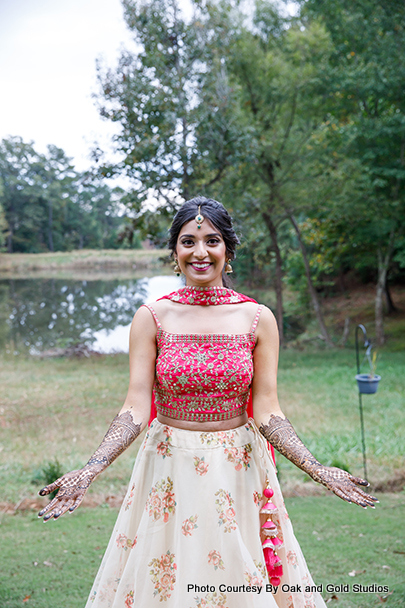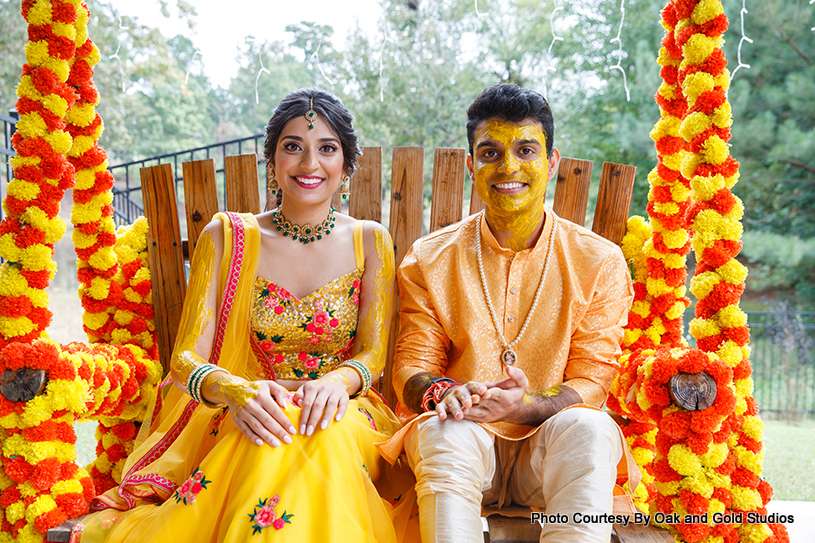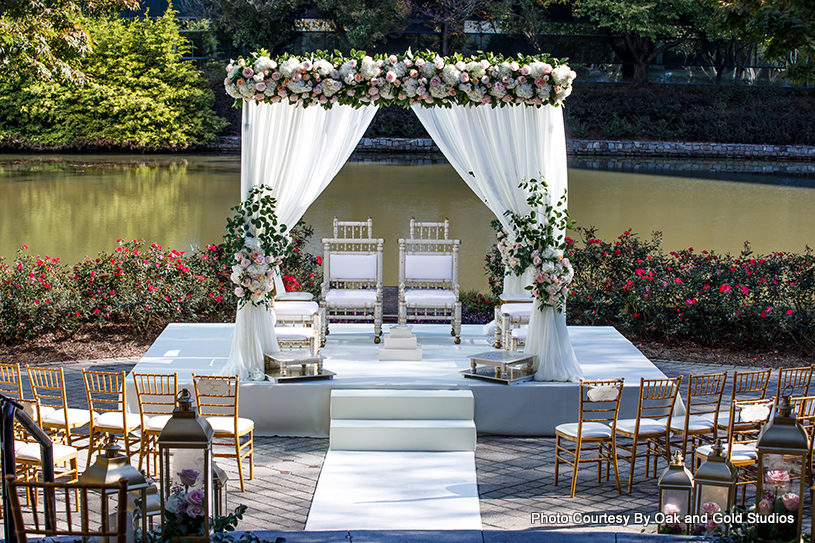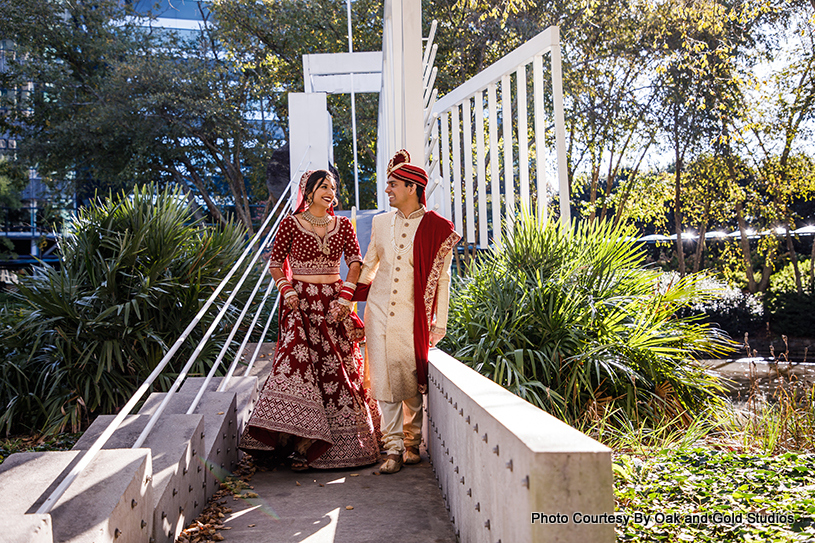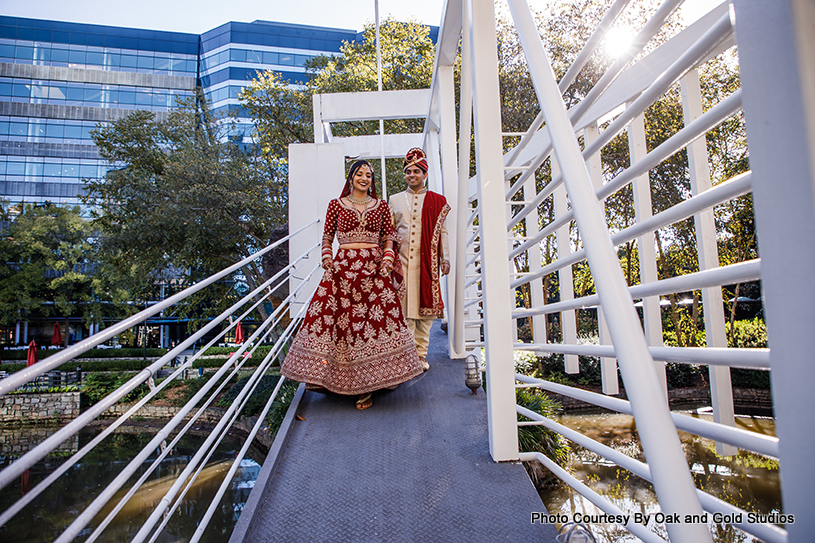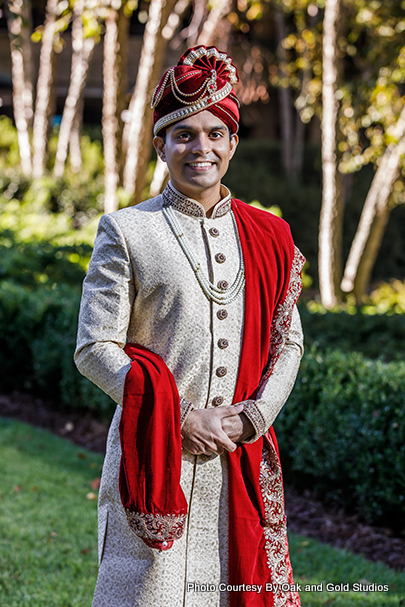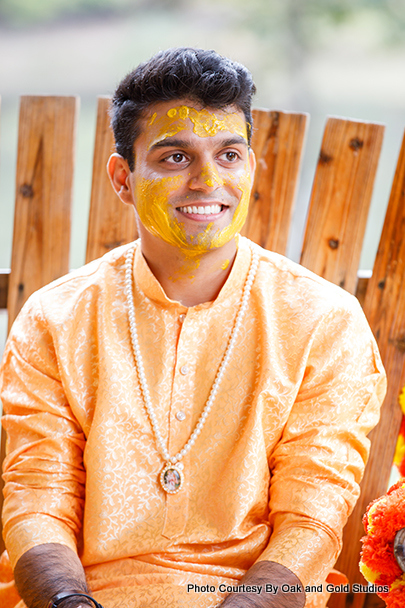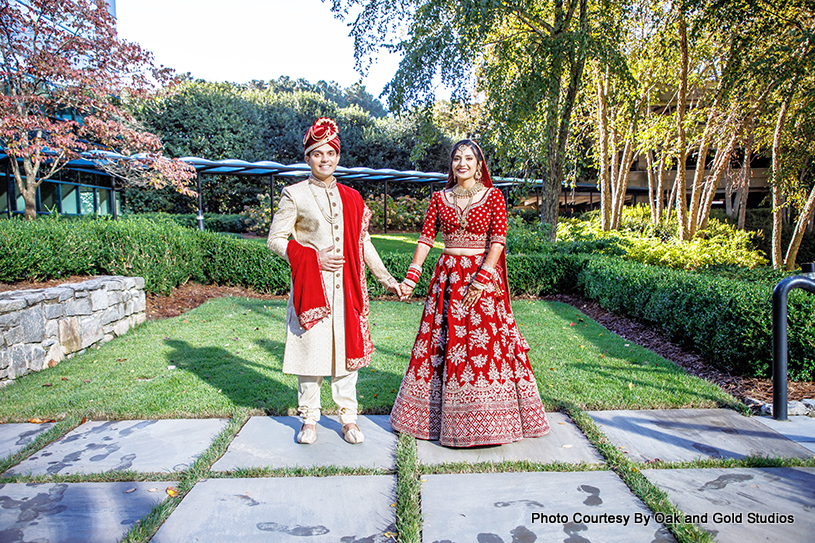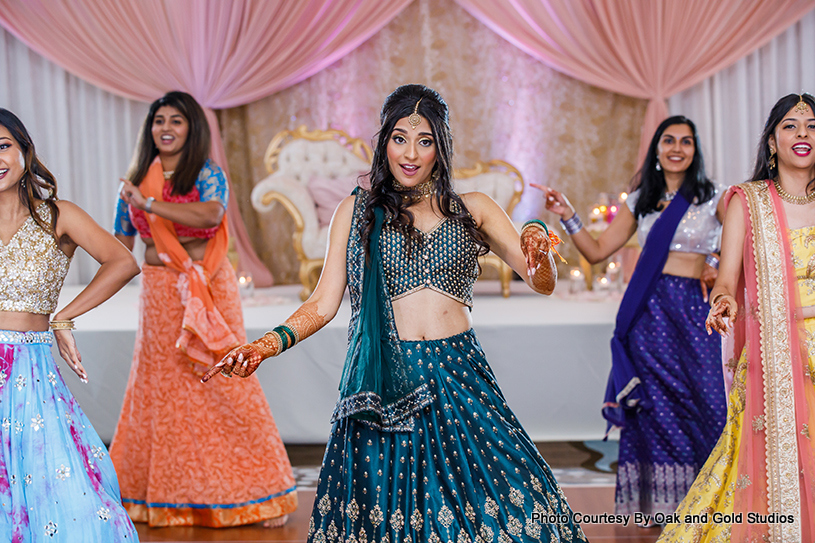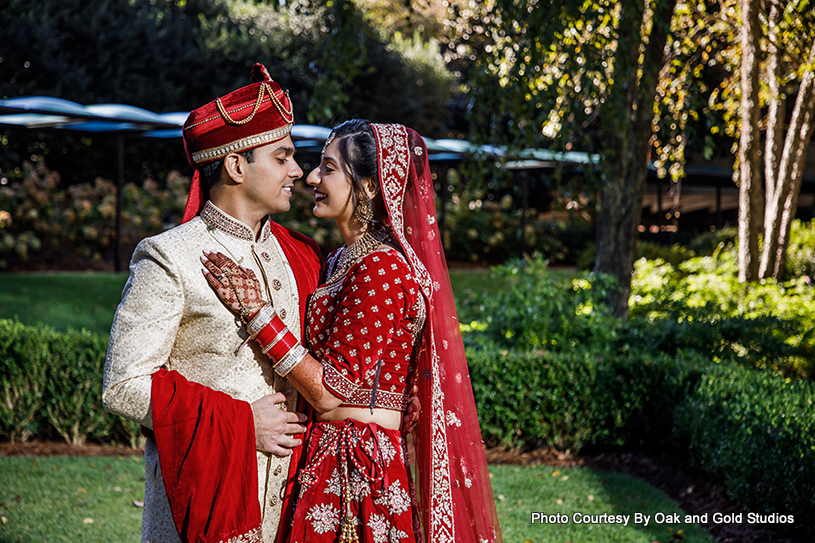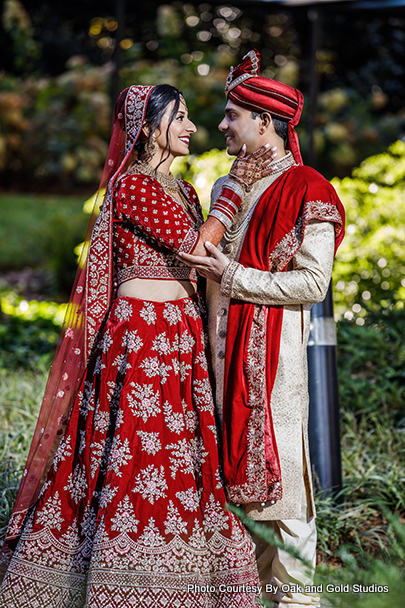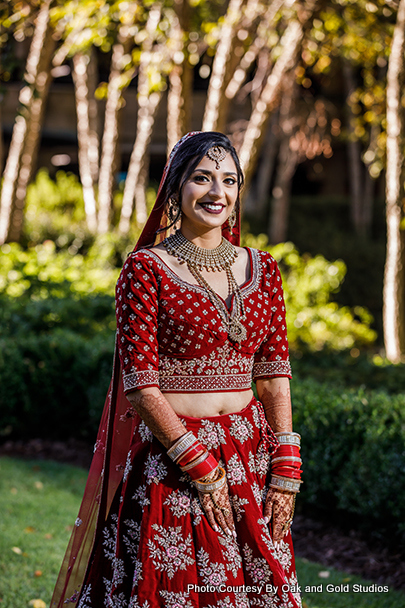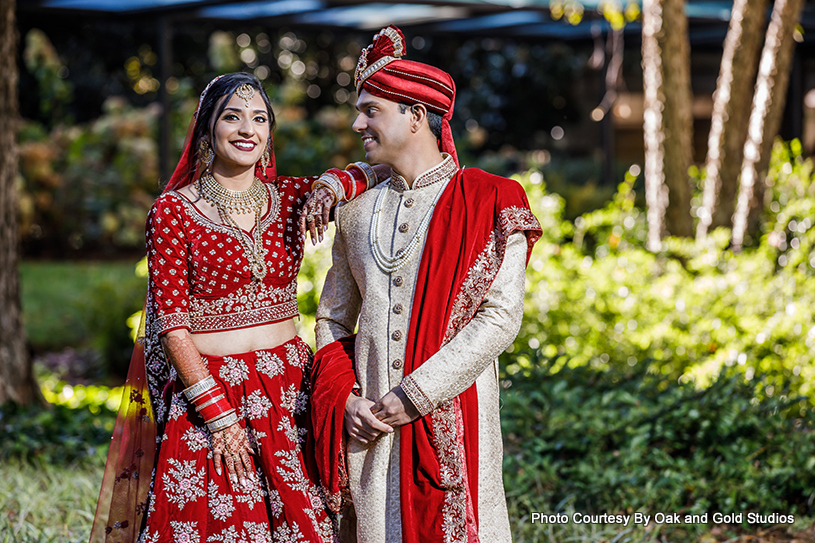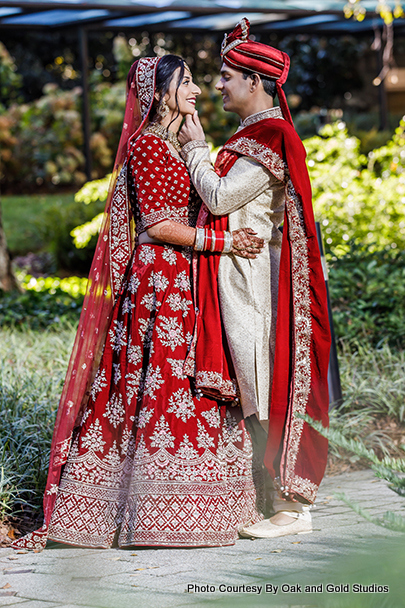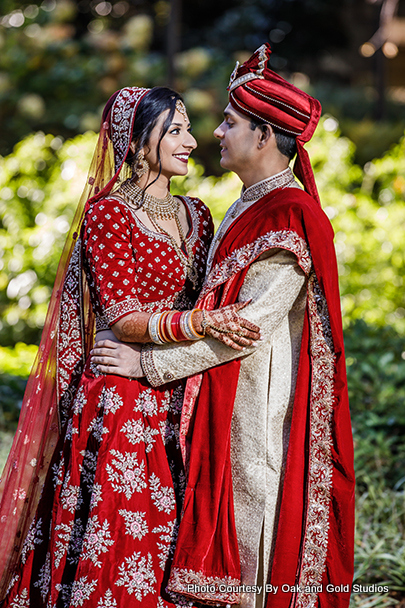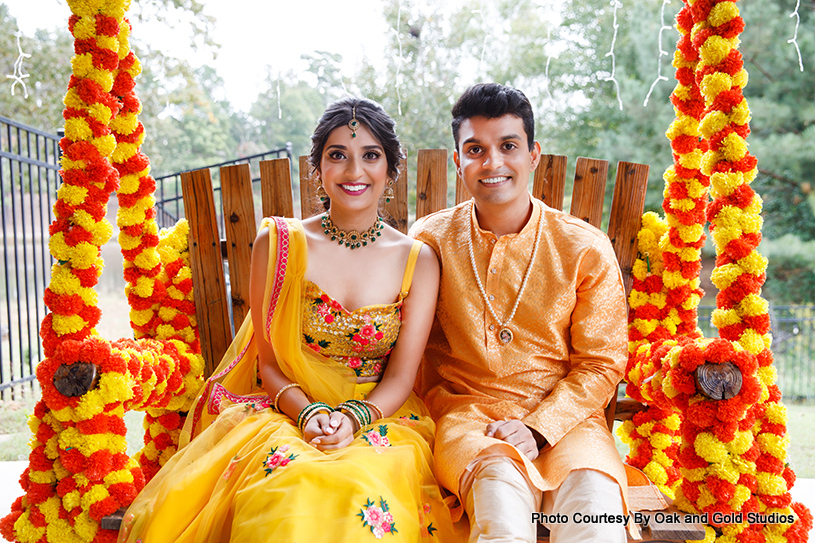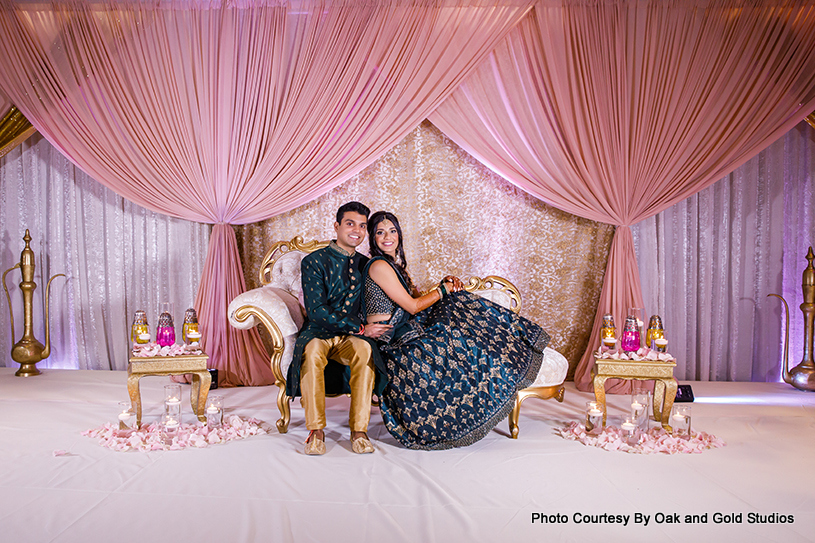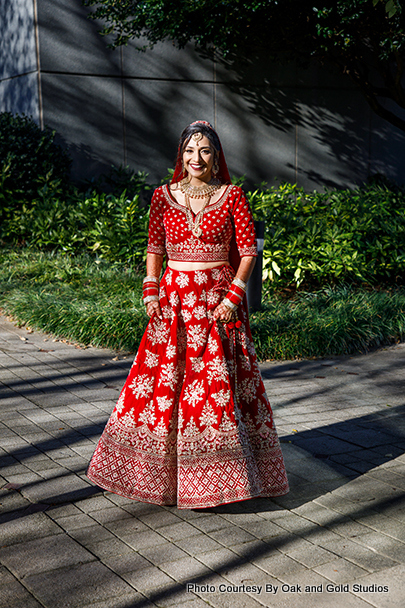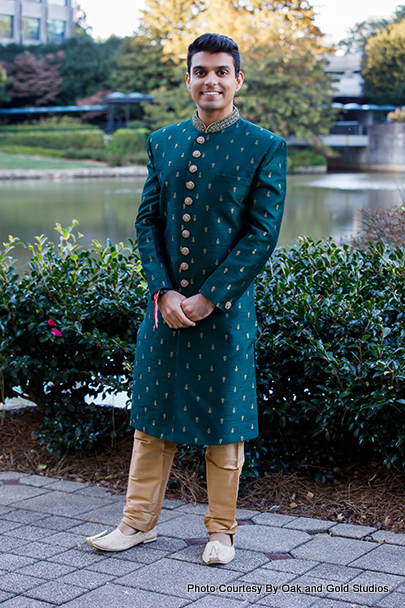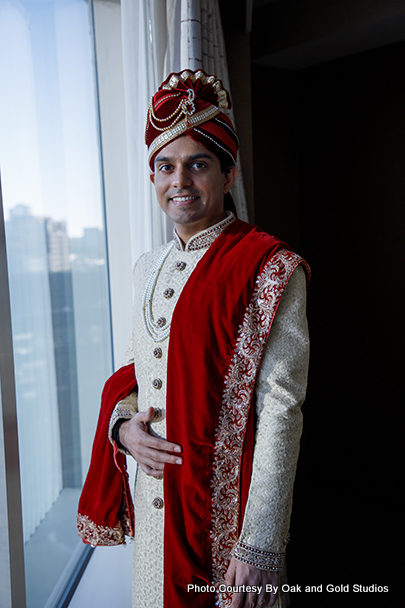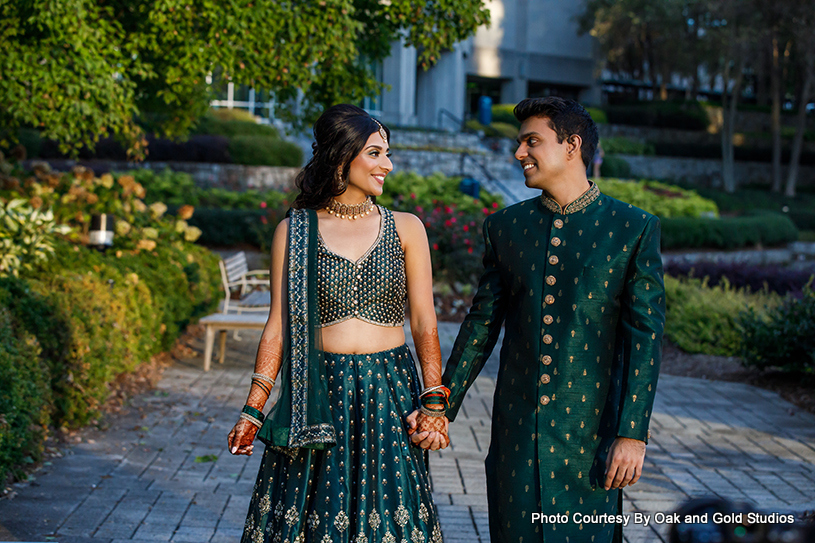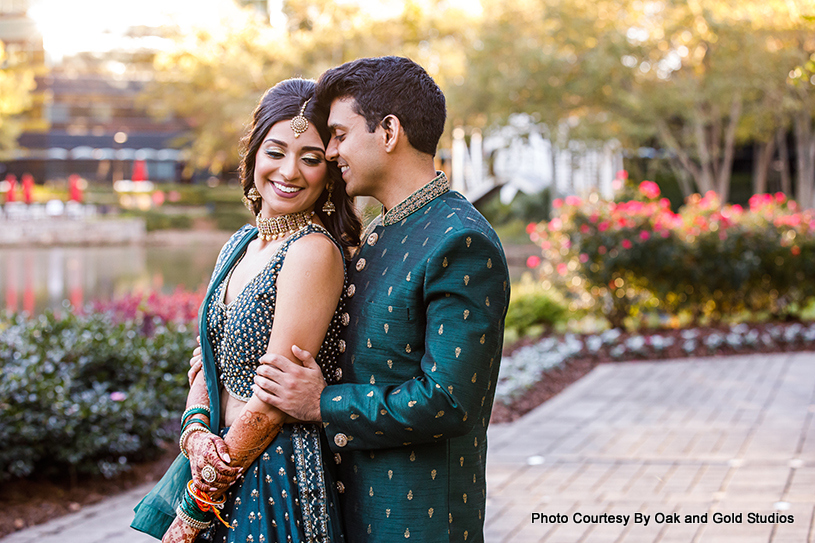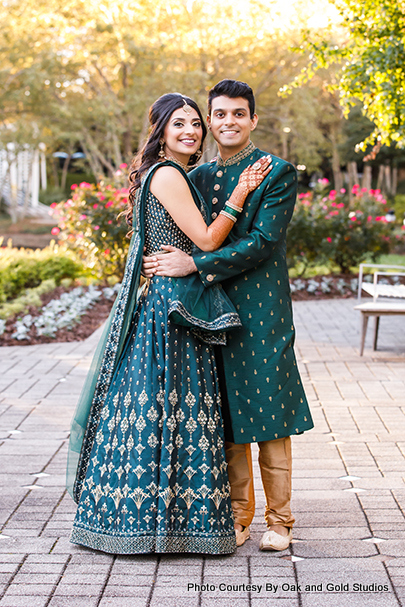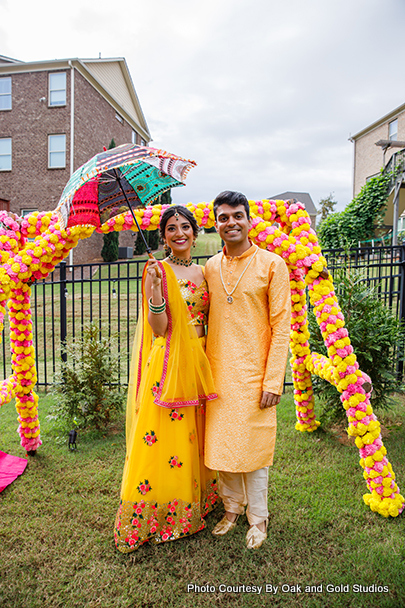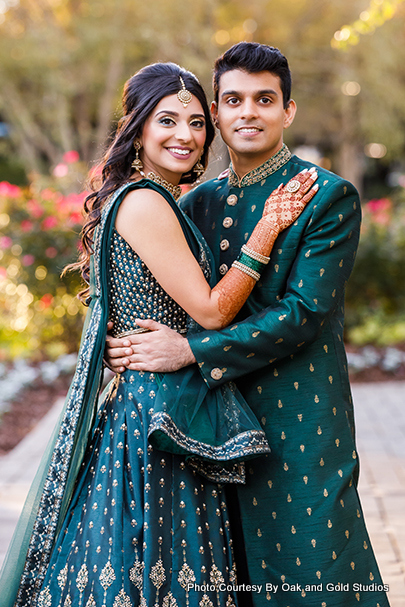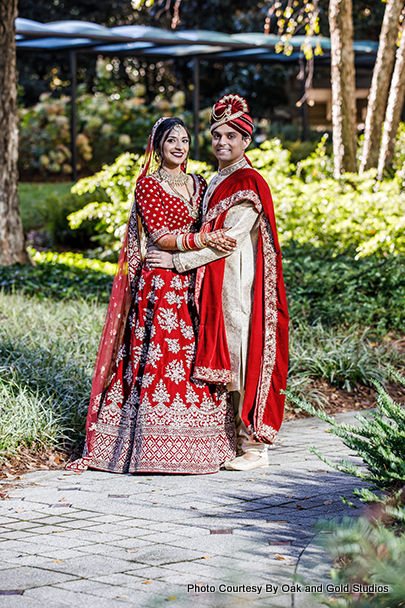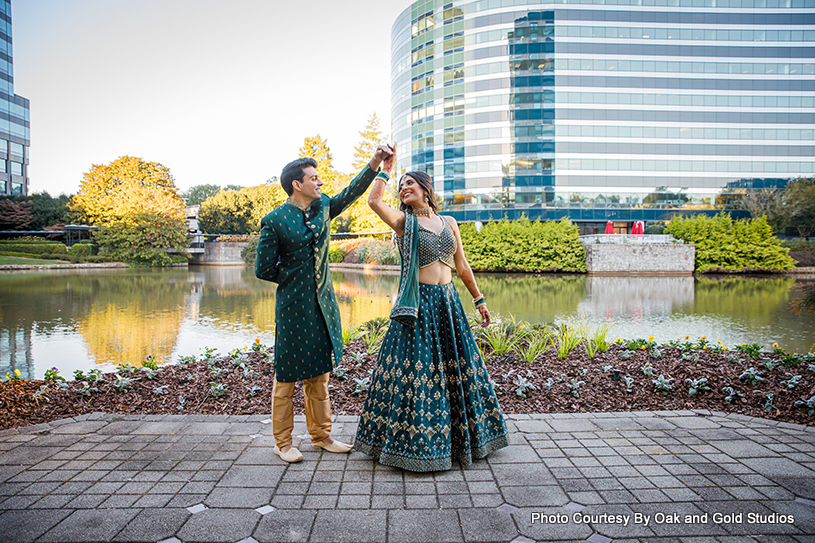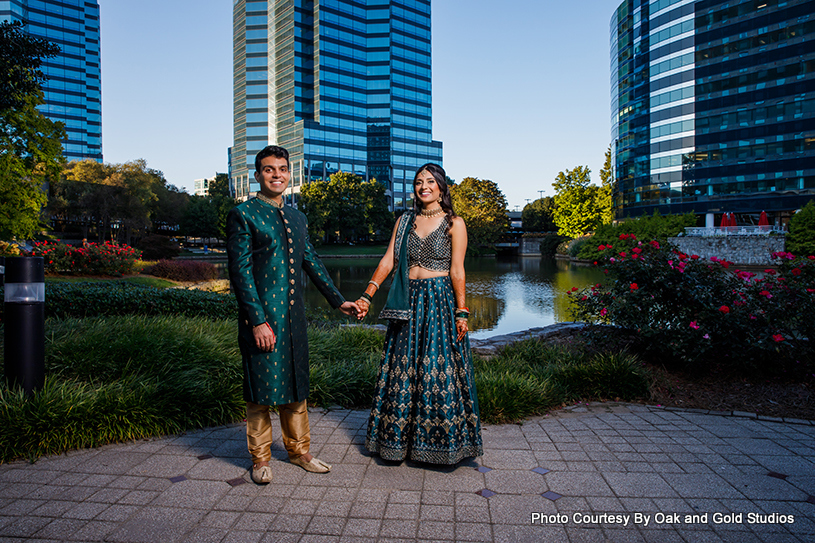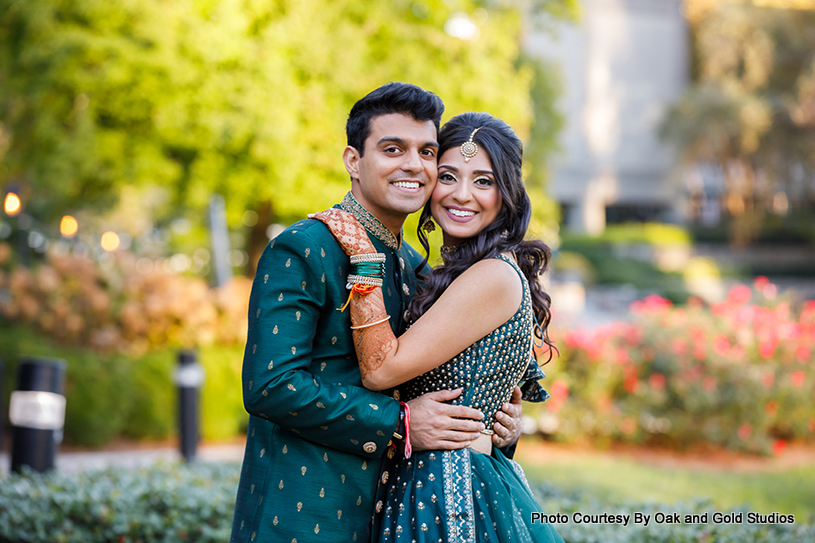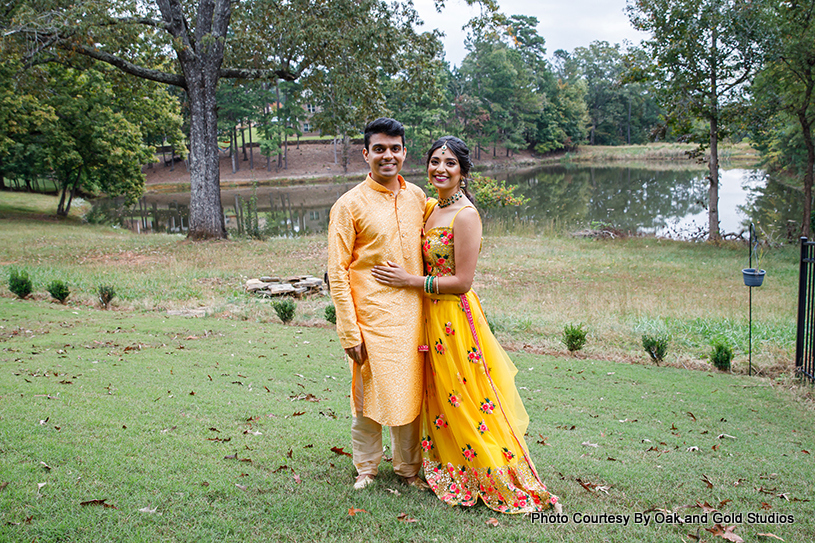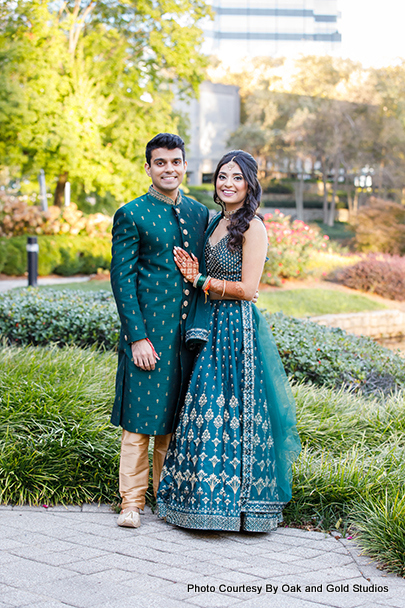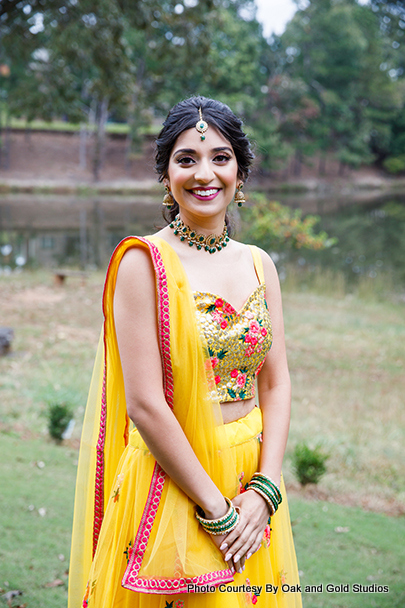 Indian wedding Banquet Halls
Westin Atlanta Perimeter North
Indian Bridal Beauticians
Blush Beauty By Nadia
Forever Beauty By Manisha
Indian wedding Catering
Café Bombay
Indian wedding Decorator
Beautiful World Events
Indian wedding Disc Jockey
Dj Ameet
Indian wedding Event Planner
Divine Occasions
Horse Carriage Nottingham Shire & Carriage For Hire
Mehndi Forever Beauty By Manisha
Indian wedding Photographer
Indian wedding Videography
Oak And Gold Studios
Priest Pandit Giri
Atlanta
Piedmont Park
Pre wedding ceremony Haldi
Pre wedding ceremony Mehndi
Sangeet ceremony
traditional outfits
Punjabi Bollywood music
Dhol player
fusion of Bollywood and American pop songs
Polaroid cameras
Love Story
Taylor Swift