AMAZING Swaminarayan temples from around the world
AMAZING Swaminarayan temples from around the world
Let's take a look at some of the stunning Swaminarayan temples around the world. The Swaminarayan faith is one of many Hindu denominations, with a presence in India and throughout the world. Followers are known for their discipline, dedication, spirit of volunteerism and commitment to a productive life. Swaminarayan temples are a major draw for devotees and alike. They are known for their grandeur and architecture,
A recent addition to the list of temples around the world is the Swaminarayan Temple in Hollywood, US at a colossal cost of $100 million (Rs 543.5 crore) and designed to last 1,000 years.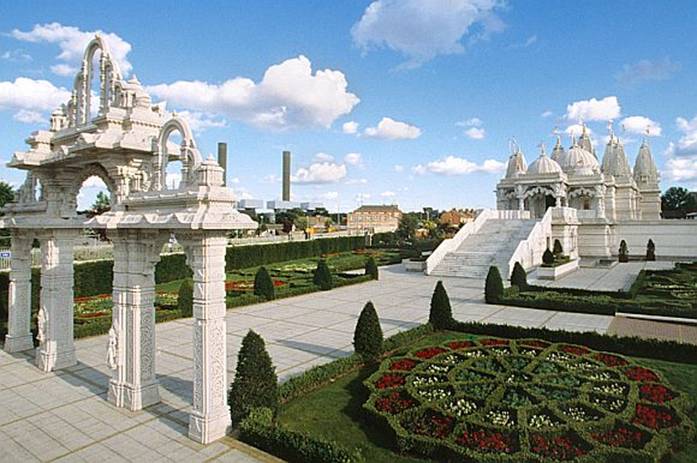 Popularly known as the 'Neasden Temple' — the Swaminarayan Mandir in Neasden, north London, is a masterpiece of Indian stonework and craftsmanship, replete with its towering white pinnacles, smooth domes and intricate marble pillars, all based on ancient Vedic principles of art and architecture

The BAPS Swaminarayan Mandir Complex in Bartlett, Chicago. This masterpiece of ancient design and workmanship was put up in only 16 months.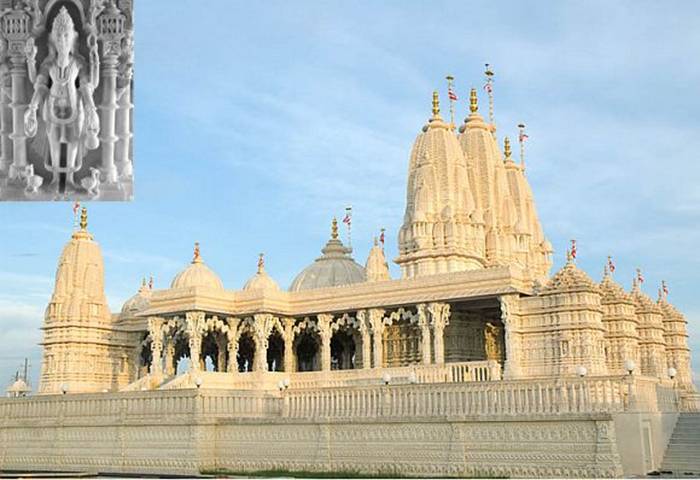 The Swaminarayan Mandir in Houston is the first traditional Hindu Mandir of its kind in North America. It is a masterpiece of intricate design and workmanship, replete with its 5 towering white pinnacles, 12 smooth domes and glittering 136 marble pillars.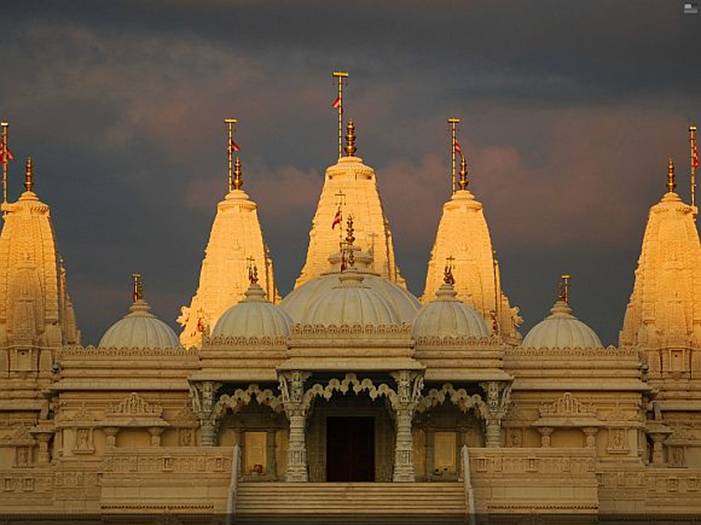 The Swaminarayan Mandir in Atlanta, US was inaugurated in August 2007 after only 17 months of construction time. The Mandir is comprised of 3 types of stone (Turkish Limestone, Italian marble, and Indian pink sandstone). More than 34,000 individual pieces were carved by hand in India, shipped to US and assembled in Lilburn like a giant 3-D puzzle.

The Swaminarayan Mandir complex in Toronto, Canada is a masterpiece of intricate design and workmanship of ancient Indian arts, traditions and philosophy. The temple was constructed in a record 18 months.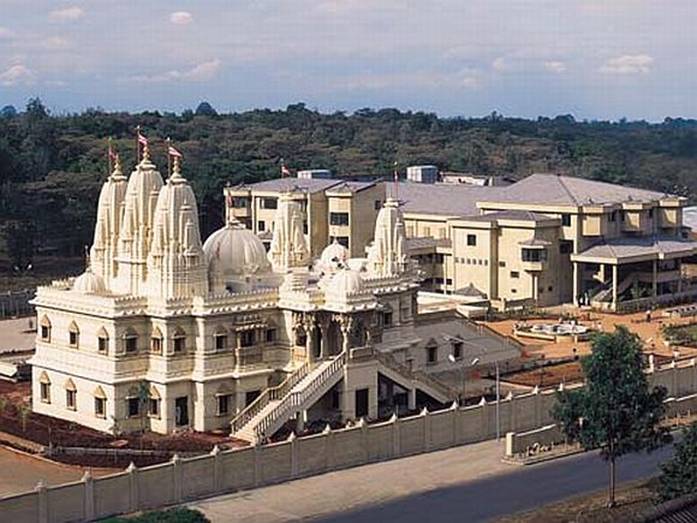 The Swaminarayan Mandir in Nairobi is the first traditional Hindu temple of its kind to be constructed, carved and created according to the ancient Hindu Shilpashastras on the African continent.
350 tons of yellow Jesalmer sandstone from Jesalmer, Rajasthan, was mined and transported to Pindwada, a village 400 km from Jesalmer. There the stones were hand carved to various designs by 150 skilled sculptors over a period of two years. The carved pieces were then shipped from India to Mombasa and assembled in Nairobi like a giant jigsaw puzzle.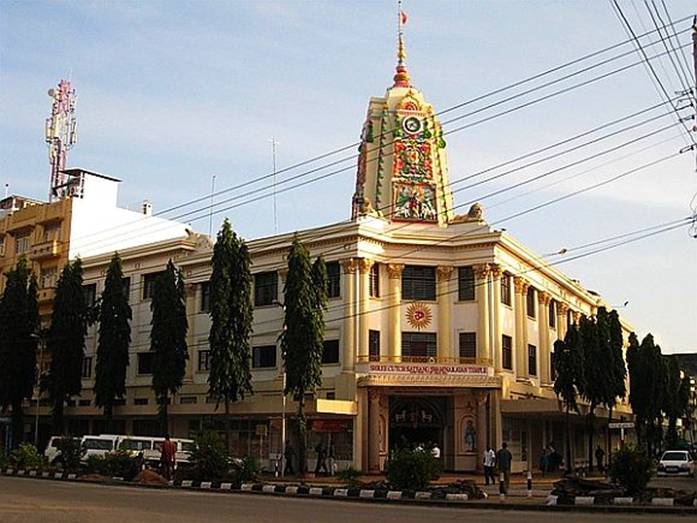 The Swaminarayan Temple in Mombasa

The East African Satsang Swaminarayan Temple in Nairobi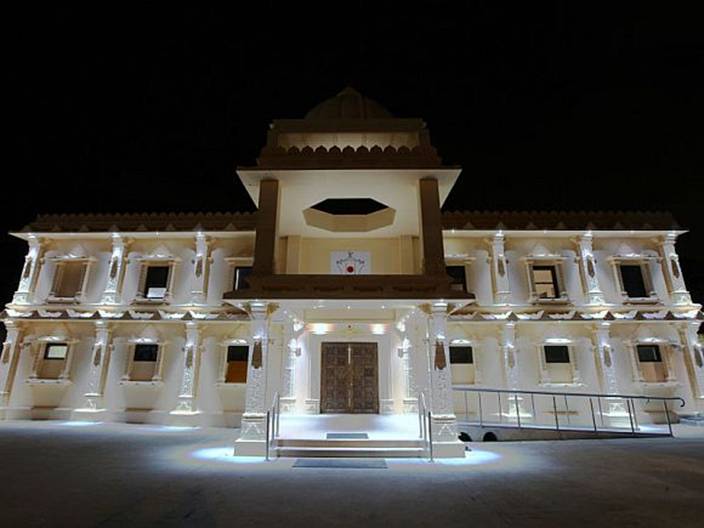 The Swaminarayan Mandir in Melbourne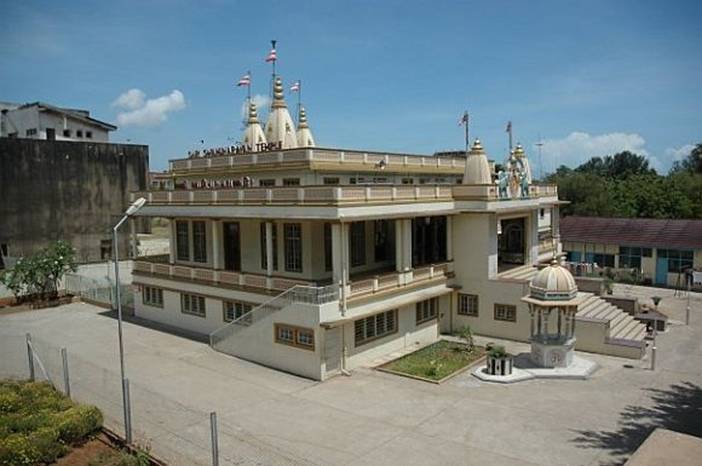 The Swaminarayan Temple in Dar Es Salaam, Tanzania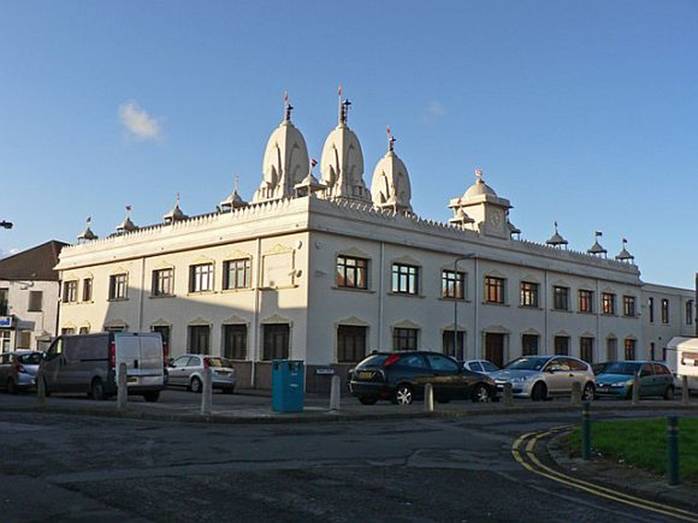 The Swaminarayan Temple in Cardiff, United Kingdom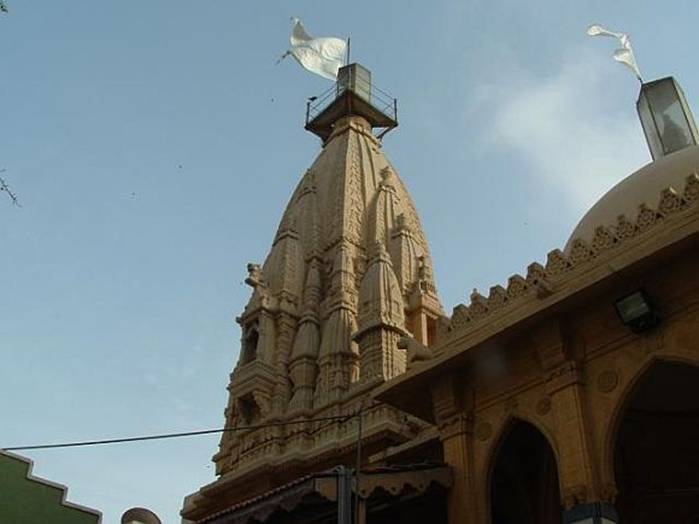 The Swaminarayan Temple in Karachi, Pakistan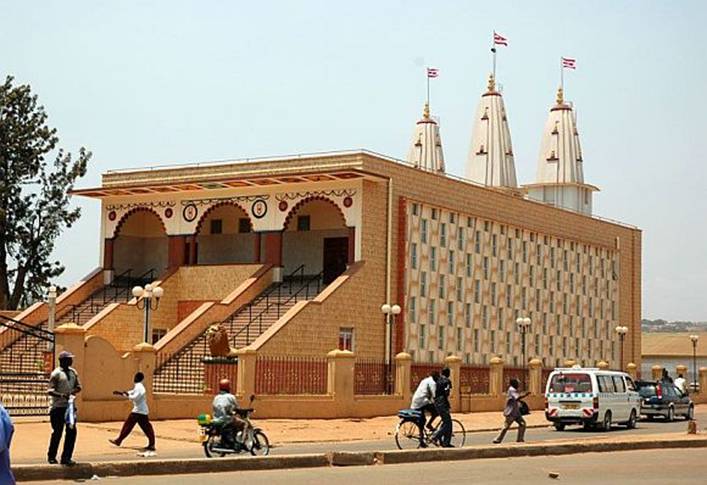 The Swaminarayan Temple in Kampala, Uganda