INCREDIBLE INDIA TOURS THROUGH TRAVELORG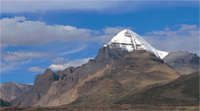 India – the land to travel to, a haven of tourism delights, a civilization to tour through. Thousands of tourists come to India for its wealth of sights, cultural exuberance, diversity of terrain, and for the extraordinary feeling they experience during their stay. With a population of over a billion and many different languages, India is where people live with variety and thrive on diversity. Mud huts and mansions face off across city streets. Lurid luxury and limp living are inhabitants of the same lane.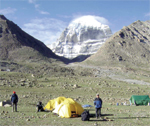 From the smoky mangroves of the Sunderban to the steaming Thar Desert, sizzling cities like Mumbai and Delhi to the scintillating villages of Khajuraho and Hampi, from the heights of the Himalayas to the deep blue waters around the Andamans, India is a travel haven.
TravelOrg, a specialty tourism and hospitality company, headquartered in Mumbai, the commercial capital of India, fulfils the dreams of many people across the globe of touring India with unmatched hospitality.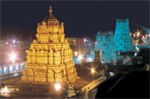 TravelOrg's strength lies in its dedicated team and its various divisions, each having created a niche for itself in a particular domain. For those who seek pilgrimage tours of India, there's a division called 'TravelOrg Yatra' which organizes special tour packages to divine places such as Kailash Manasorvar, Tirupati, Char Dham, Amarnath, Ashta Vinayak, etc. Last year, TravelOrg Yatra had taken over 500 pilgrims to visit the historical and divine place KAILASH MANSOROVAR from various parts of the world including the United States.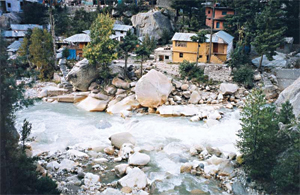 TravelOrg Yatra offers two different packages to Kailash. The first is by road, which will take 16 days to complete. The package includes four and five star hotel accommodations on twin sharing basis with all meals at Kathmandu, Nepal. Besides, the best available accommodation is organized either in a hotel or lodge with all meals at Tibet, during Parikrama. Tents and sleeping bags, four pax in each Toyota land cruiser, drivers, guides, sherpas, cooks, Chinese visa, Tibet permits, oxygen, duffel bags and back packs are meticulously planned and organized. The second one is by helicopter wherein the entire Yatra gets over in 10 days.
TravelOrg in a very short span of time has successfully taken 3,500 people to Kailash Yatra.
TravelOrg includes an additional division, TravelOrg Adventures, which quenches one's thirst for thrilling adventures and exciting experiments such as – white water rafting, rock climbing, mountain biking, paragliding, jungle safari, etc. From the vast expanse of the valleys to breathtaking mountain views, from never ending beaches to seamless stretches of sandstone cliffs and scenic landscapes; preserved forests to marvelous waterfall, TravelOrg organizes action packed adventures. TravelOrg Adventures' competitive advantage lies in its immense knowledge of the geographies, unmatched infrastructure and empowering professional affiliations. It organises a wide range of package tours to suit every budget, taste and age group.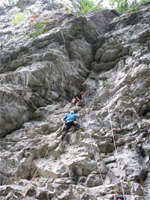 TravelOrg Medical specializes in medical and wellness tourism in India. It has launched Signature Health, a wellness card targeting the people of foreign origin and non-residents of India (NRIs). The card entitles them to avail the most cost effective medical treatments followed by rejuvenating programs in the hilly destinations of India. At a throw away price, the card enables the members to have free medical check ups and free stay among many other benefits. The treatment for several medical concerns coupled with the renowned hospitality of India and the serene and peaceful tourism destinations for rejuvenation are already the talk in the global markets.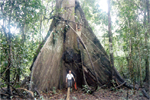 TravelOrg Medical has also tied up with one of the largest Ayurveda Resort called "Nagarjuna Ayurveda" – a full-fledged Ayurveda treatment center near Cochin in South India. Nagarjuna propagates and popularizes Ayurveda with focus on Kerala Ayurveda, incorporating research & modern technology, in order to answer contemporary health problems, in world-class standards.
TravelOrg has an exclusive arrangement with Nagarjuna for marketing and promoting Ayurveda treatment packages. The packages are very attractive and give a very holistic treatment, which is very difficult to find. The resort of Nagarjuna is well developed and maintained and brings peace and tranquility to one's mind & body.
Besides these specialized tour packages TravelOrg also organizes various holiday tours for the inbound tourists. Being a full-fledged Travel House, with a 24×7 travel hub catering to needs such as ticketing, food (both vegetarian and non-vegetartian) accommodation, transportation, TravelOrg is the one-stop solution for travel requirements.
The exclusive packages designed by TravelOrg for inbound tourists are as follows:
■ Himachal (Shimla, Manali, Dharamshala, Dalhousie, Chandigarh, Parwanoo, Amritsar, Etc)
■ Kerala (Cochin, Munnar, Thekkedy, Alleppey, Kovalam, Kumarakom, Poovar)
■ Kashmir (Srinagar, Pahalgam, Gulmarg, Sonmarg, Katra- Vaishnovdevi, Jammu, etc)
■Uttaranchal (Nainital, Mussoorie, Kausani, Corbett, Ranikhet, Almora)
■ Karnataka (Bangalore, Mysore, Ooty, Calicut, Wyanad Etc)
■ Rajasthan (Delhi, Agra, Jaipur, Jaiselmer, Jodhpur, Udaipur, etc)
■ Nepal (Kathmandu, Pokhara, Chitwan, Haatiban, Nagarkot)
■ Bhutan (Paro, Thimpu, Wangadi etc)
■ Leh Ladakh (Leh, Ladakh, Kargil, Alchi, Nubra, etc)
■ North East (Darjeeling, Gangtok, Kalimpong, Pelling, etc)
■ Goa.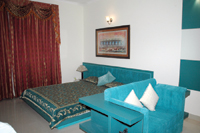 TravelOrg enjoys excellent rapport with all the major tourism boards and offices across India, that helps tourists to get the best deals.
TravelOrg has also set up a chain of full-fledged service apartments under the brand name of The Signature Crest. One can experience the luxury of a hotel and the warmth of a home in every Signature Crest apartment. What sets apart these apartments is a personal cook, housekeeping person available 24/7, the elegantly done up interiors of each apartment, and of course the cost effectiveness.
One has to experience the hospitality to believe in. Pampered with the best of service, one can expect a welcome drink as soon as one checks in. A cold towel to refresh followed by a cold drink. Chilled complimentary mineral water and a fruit basket wait in each apartment. Order your favorite cuisine…it's on the table in no time.
Moreover, these apartments are situated in the best of locations and are easily accessible from railway stations and airports. With such great services & personal attention TravelOrg has become a household name within a short span for all the leading corporate companies in India and for inbound tourists.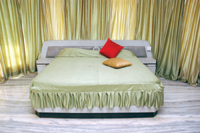 Being one of India's leading company in the industry of service apartments, Signature Crest boasts of more than 160 apartments spread across 27 locations in India (Mumbai, Pune, Khandala, Panchgani, Goa, Ahmedabad, Indore, Delhi, Gurgaon, Shimla, Mussoorie, Dhanaulti, Barog, Bangalore, Mysore, Cochin and Coimbatore to name a few) and one in London. Signature Crest's high ratings coupled with the shortage of world class accommodation has led the company to seek more apartments and investments to expand operations in various parts of the country.
So, when you think of India, think of TravelOrg for your all travel and hospitality requirements.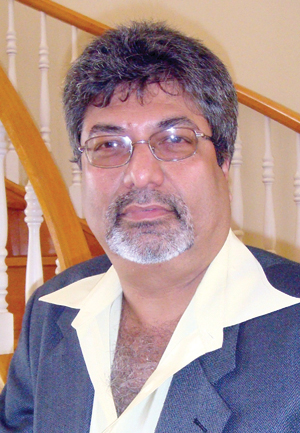 In today's fast paced world where our lives are ruled by computers, mobile phones, iPods and other hi-tech gadgets it would be fair to assume that human memory is short-lived. But one cannot forget Mehfil Restaurant and Banquet and Forum Cinema successfully introduced to South Floridians in the early 2000's by Mr. Salim Dhanani with the intent to serve the Indian food palate with a western twist and to fulfill the need of Bollywood movie lovers.
With the same desire to serve the South Asian community Mr. Dhanani, a community leader, visionary and an entrepreneur now makes traveling an exciting adventure by launching Travelorg India affiliated to Travelorg, also owned by Mr. Dhanani and successfully operating in India. Travelorg is a one of its kind travel company that not only services all your travel needs in India and across the globe but also makes your stay comfortable and exciting.
| | |
| --- | --- |
| US HEADQUARTER | |
SALIM DHANANI
Travelorg India
2900 SW, 116 AVE,
DAVIE, FL 33330.
888-850-8841.
Email: Info@Travelorgindia.com.
Website: Travelorgindia.com.

BHAARAT TRIVEDI
Travelorg India
49E READING ROAD,
EDISON, NJ 08817.
(732) 603-2121.
CELL (973) 668-7879.

PRADIP KOTHARI
Quick Travel Inc.
1655-260 OAK TREE ROAD,
EDISON, NJ 08820.
(732) 283-1234.

SHARAD AGARWAL
S N Travel & Tours Inc.
3749 74TH STREET,
JACKSON HEIGHTS, NY 11372.
(718) 639-9700.

PARAG PATEL
American Travel
770 DEKALB INDUSTRIAL WAY,
DECATUR, GA 30033.
(404) 294-7686.

PARITOSH & ALKESH
Quick Travels Inc.
80 CORPORATE DRIVE, SCARBOROUGH,
ON M1H 3G5, CANADA.
(416) 291-2025.