Amitabh Bachchan Tweets Gratitude Messages from Hospital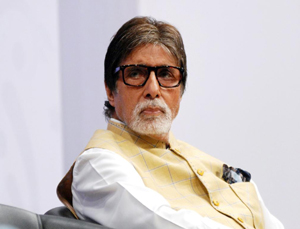 In a recent tweet, veteran actor Amitabh Bachchan thanked his millions of fans for their continued support that he called his "strength." The actor is currently at Nanavati Hospital in Mumbai after being diagnosed with COVID-19.
Bachchan wrote, "The hands that you raise in love and support are my strength..this I shall never ever allow to vanish from my system .. so help me God!" The post was accompanied with a photo collage from his Sunday meets with fans outside the gates of his house in Mumbai.
Several good wishes and prayer messages were posted by fans who wrote hoping for a hasty recovery of the actor and the well being of his family.
Amitabh has been active on social media even from his hospital ward keeping fans updated about the state of his health. Recently he wrote a post about how overwhelmed he felt when he heard about the recitation of his father's celebrated poem "Madhushala" at a function in Wroclaw, Poland.
Amitabh has been fighting the virus since earlier this month. He along with other members of his family including his son Abhishek, daughter-in-law Aishwarya and granddaughter Aaradhya tested positive for the virus. While father and son were admitted immediately after diagnosis, Aishwarya and Aaradhya were admitted only later, after they started complaining of breathing trouble.
Amitabh Bachchan
Nanavati Hospital in Mumbai
Covid-19
Bachchan
Twitter
Madhushala
Wroclaw city
Amitabh
Covid-19 virus
Abhishek
Aishwarya
Aaradhya