Ankita Lokhande Sends Navratri Wishes in Traditional Style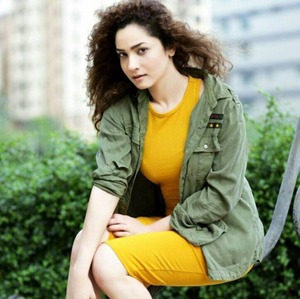 Actor Ankita Lokhande has shared some stunning pictures of her as a Marathi bride, on social media. The traditional bridal attire photo shoot seems to be on account of Navratri.
Ankita posted her pictures and videos on Instagram and wrote "Love for Marathi jewelleries, Marathi food And Marathi brides tooooo #jaimaharashtra #memarathi #navratri #jaimatadi #shooting #photoshoot".
The actor, who became famous almost overnight with drama television series Pavitra Rishta, looked gorgeous in a traditional green sari draped in customary Maharashtrian style. Ankita has heavy traditional jewelry on and her hair is also done in the Marathi style bun. The crescent shaped quintessential Marathi bindi adorns her forehead and she appears to be very excited about the entire look.
The actor whose work in the Kangana Ranaut starring film Manikarnika was highly appreciated, has been in the news in recent times as she has extended unstinted support for former co-actor Sushant Singh Rajput and his family after the actor was found dead in his home in June this year. Ankita had posted "Justice" on her Twitter account when Sushant's girlfriend Rhea Chakraborty was nabbed by the Narcotics Control Bureau. Ankita had also written on the social media about the episode and attributed it to "Karma". She said "Nothing happens by chance, by fate. You create your own fate by your actions".
More recently, Ankita had posted a tweet about her father who recovered from an illness and got discharged from the hospital. She shared a picture of the father and daughter and wrote an emotional post about promising to be there for him and taking care of him forever. She also extended her gratitude for her fans, friends and even the Lilavati hospital in the post.
Lilavati Hospital
Ankita Lokhande
Marathi
Social Media
Navratri
Instagram
Pavitra Rishta
Maharashtrian
bindi
Kangana Ranaut
Manikarnika
Sushant Singh Rajput
Rhea Chakraborty
Narcotics Control Bureau
Karma