Krishna Kaul Reveals Biggest Prankster on Kumkum Bhagya Sets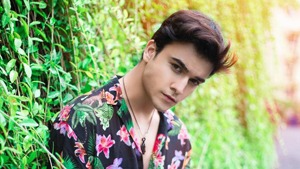 Ekta Kapoor's Balaji Telefilms has yet another feather in its illustrious cap as drama television series Kumkum Bhagya has transpired to be one of the most popular daily soaps on small screen.
Having premiered in 2014 on Zee TV, the show has been running successfully for six years now. Loosely based on Jane Austen's novel Sense and Sensibility, the story initially revolves around two young girls Pragya and Bulbul and their mother Sarla Arora's desire to see her daughters married well.
The show continued to maintain a good pace, bringing in new characters that further invigorated the drama.
The onscreen pair of Ranbir Kohli played by Krishna Kaul and Mugdha Chaphekar has won the hearts of viewers who love their onscreen chemistry.
Off-screen also, Krishna has a lot of interesting and fun things to say about his co-star and when asked to name the biggest leg-puller on the set, he does not take a moment to take Mugdha's name.
Mugdha, as per Krishna, is the biggest prankster there and one who loves to pull stunts on everyone and "scare them".
Krishna also calls himself her "soft target" as he "blindly" agrees with whatever she says and thus gets invariably tricked.
He goes on to talk about his whole experience of working on the team of Kumkum Bhagya and how much he enjoys being a part of this big family.
Krishna Kaul
Ekta Kapoor
Balaji Telefilms
Ranbir Kohli
Kumkum Bhagya
Mugdha Chaphekar
Pragya
Bulbul
Sarla Arora
Zee TV
Jane Austen
Sense and Sensibility