Anusha Dandekar's Note on Ex-boyfriend Karan Kundra
A strange war of words has cropped up between ex-lovers Anusha Dandekar and Karan Kundra who broke up last year after a long term relationship. The VJ and actor were in a relationship for more than three years and often called "the ideal couple" by their fans.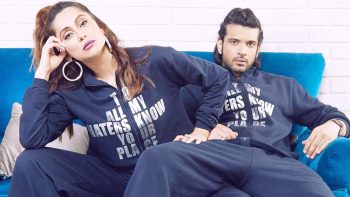 However just like all good things come to an end, their love story also ended last year, with Anusha accusing Karan of cheating on her. She also said that her self-esteem was hurt in this relationship. 
This accusation was completely denied by Karan in his recent interview. He said that all that Anusha said about him was false. He never cheated on Anusha. He further said that they shared a very good relationship, and he had great respect for Anusha as well as her family. He also learned a lot from Anusha.
Karan said that he was surprised by the timing of such accusations because these were made when his professional front was having some significant developments. Moreover, no one from his past ever accused him of such serious things. 
Soon after Karan's interview, Anusha shared some notes on her Instagram profile that said people who are mad at someone for speaking the truth are the people who live in a lie. One should never stop telling the truth. 
On another note, she said that it was unfortunate that people believe their lies and their made-up stories. Though the name Karan was not mentioned, it seemed that her words were targeted towards him. 
Anusha has moved on in her life and is now in a relationship with model Jason Shah, while Karan is still single.
Anusha Dankekar
Karan Kundra
Relationship
cheating
strange note
 VJ
actor
dating