Editorial June 2021
Dear Readers,

One year ago, the situation in the United States was very different. Covid-19 was front and center, and keeping safe, wearing masks, and canceling events all became the norm. As a team, we here at Desh Videsh Media Group had to make the hard decision to cancel all bridal shows and put a hold on wedding issues due to the pandemic. Well, here we are now, many of us are vaccinated, and we're emerging from lockdowns. And one of the best moment's for us is that we get to present readers with a Summer Wedding Resources issue, something we couldn't do last year! It's an incredible moment knowing that not only are couples planning again, but also that wedding vendors will get to meet with couples and put their passions to work.

This issue, we bring you two real weddings that followed pandemic restrictions. Despite the restrictions, Kristen + Arpan and Sabrina + Dillan kept sight of the most important thing – celebrating their union and love! Take a look at their stories to learn more about these lovely couples. And of course, a wedding issue is not complete with a look at some Bollywood weddings that took place during the pandemic! Be sure to check out the article in case you missed hearing about celebrity weddings.

We're also excited to bring you an article about some of the latest trends in bridal wear. The article features interviews with top South Asian designers, Shyamal & Bhumika and clothing boutique Kalki Fashion. Learn straight from the source what styles and colors will make a statement in the next year of weddings. Another interesting trend is how brides are using virtual means to work with stylists. In this globally connected world, it certainly makes sense that we can now design outfits without leaving the comfort of our own homes.

One article I'm personally excited about is the list of popular destinations in Florida for couples to take engagement photos! Having lived in Florida longer than in my homeland (and you know how much I love my India!), I feel a special tie to the beauty of some of these places. The engagement photo shoot is informal and really lets a couple show off their personalities – seeing these photographs is sometimes more fun than looking at wedding pictures!. Florida photographers Captured by Elle and Vanessa and Johnny Photography + Films share some of their favorite locations all over the state. Be sure to take a look at the article for ideas when planning your engagement photo shoot.

Don't miss the vendor profile for a new venue in Orlando, Canvas Event Venue. The venue with an open floor concept may be new, but many of you likely know the team behind the unique idea, the crew at sister company Occasions by Shangri-la. The raw event space allows each client to design the space according to their needs and creative ideas. We're excited to see what is to come!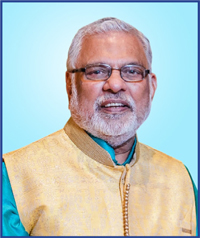 We are thrilled to announce our upcoming MyShadi Bridal Expo will be in Orlando on August 22, 2021, at the Hilton Orlando. We know that couples are eager to begin planning their weddings and move on to the next phase in life, but safety will still be at the top of our minds. We hope you will join us to meet with the region's top wedding vendors, all of whom have been eagerly awaiting the chance to meet with couples! Please visit www.myshadibridalexpo.com to register to attend and avoid long lines on the day of the show.
As I close, I hope you all will enjoy summer, but remember to be safe and stay well!
Raj Shah
Managing editor
United States
Covid-19
Real Weddings that Followed Pandemic Restrictions
Bollywood Weddings
Celebrity Weddings
South Asian Designers
Shyamal & Bhumika
Clothing Boutique Kalki Fashion
Engagement Photos
Engagement Photo Shoot
Florida Photographers Captured by Elle
Florida Photographers Captured by Vanessa and Johnny Photography
Planning Your Engagement Photo Shoot
New Venue in Orlando Canvas Event Venue
The Crew at Sister Company Occasions by Shangri-la
Attorney David M. Benenfeld Discusses Car Accidents
MyShadi Bridal Expo will be in Orlando on August 22, 2021