Arogyaswami Paulraj receives IET Faraday medal.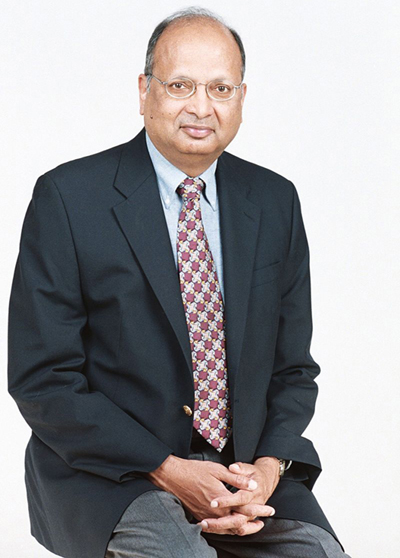 The Institution of Engineering and Technology (IET) in the UK has bestowed the 2023 Faraday Medal upon Arogyaswami Paulraj, a Professor Emeritus at Stanford University and an advisor to Celesta Capital. This prestigious award was presented to Dr. Paulraj during a ceremony in London, marking him as the 100th recipient of this esteemed honor. The citation acknowledges his remarkable contributions in the field of MIMO Wireless, including its invention, advancement, and commercialization. The Faraday Medal is renowned as one of the world's highest distinctions for engineers and scientists who have significantly impacted global technological advancements.
Dr. Paulraj expressed his profound gratitude for receiving the IET Faraday Medal, emphasizing the transformative power of digital access in creating opportunities. He highlighted the potential of India to excel in deep technology industries with the advent of 5G, underlining the importance of understanding industry dynamics for success in innovation and IP ownership.
MIMO (Multiple In, Multiple Out) wireless technology plays a pivotal role in driving 4G, 5G mobile, and WiFi networks, with broad-reaching effects. This technology has revolutionized high-speed wireless access, connecting not only the 6.5 billion smartphone users but also an additional 12 billion personal and machine-type devices to the internet.
Dr. Paulraj obtained his doctoral degree from the Indian Institute of Technology in Delhi, India and is currently part of the Department of Electrical Engineering at Stanford University. His distinguished career includes receiving various accolades, such as the National Inventors Hall of Fame (USPTO), the Marconi Prize and Fellowship in 2014, and the IEEE Alexander Graham Bell Medal in 2011. He is a fellow of eight scientific and engineering national academies, including those in the United States, China, India, and Sweden, as well as a fellow of the IEEE and AAAS.
Dr. Paulraj laid the foundation for Iospan Wireless Inc. in 1999, a company that significantly contributed to the development and adoption of MIMO-OFDMA wireless technology as the cornerstone of 4G networks. Lospan was subsequently acquired by Intel Corporation in 2003. In 2004, he co-founded Beceem Communications Inc., which became a market leader in 4G-WiMAX semiconductor technology and was acquired by Broadcom Corp. in 2010.