Jasbina Ahluwalia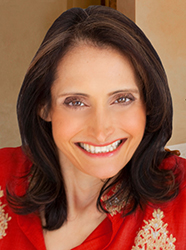 About the Expert:
Jasbina Ahluwalia, Matchmaker & Dating Coach has pioneered an approach to matchmaking, which blends the best of The East and West.
She is an Indian-American Attorney-turned-Entrepreneur, Relationship Expert, Radio Show Host and Matchmaker/Dating Coach. She is the Founder & President of Intersections Match by Jasbina, the only Premier Matchmaking & Dating Coaching Firm for Indian Singles in the U.S., Canada & the U.K. Jasbina previously practiced law in San Francisco and Chicago. She earned her B.A/M.A. in Philosophy from Vanderbilt University, and JD from the University of Michigan Law School.
To learn about Intersections Match by Jasbina, visit – www.IntersectionsMatch.com or email info@intersectionsmatch.com.

5 Signs of Low Self Worth and How It Could Be Affecting Your Love Life T hey say you can only love others as much as you love yourself, and as tired as that adage may be, the core of it rings quite true. Think about it: It can be hard enough understanding and accepting your own thoughts, feelings, words, …