Back To School : Checklist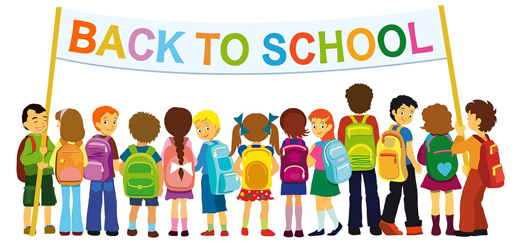 Checklist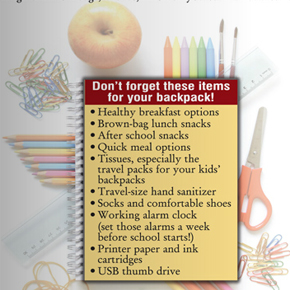 Believe it or not, summer vacation is coming to an end and the new school year is just around the corner. Television ads are being aired and sale papers with back to school deals have been distributed. It is always tough to get back to routine – for both students and parents. Here is a quick back-to-school list that will hopefully serve as a reminder of the unexpected things you will need to help get the year started on the right foot!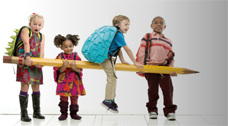 It is natural for you and/or your kids to feel anxious at the start of a new school year. With each successive year, expectations increase and your child may feel pressured to do things "better" or differently. Have a conversation about the beginning of the school year just being a continuation of the year before! Academic performance is greatly affected by the level of confidence and mental preparedness students have as they sit through class and learn new content. Assure your children that there is nothing to be anxious about and the new school year will bring new knowledge, friends, and experiences.
Reach out to your child's teachers if you are concerned about a specific class or subject area – it is part of their job to help you feel comfortable and answer any questions or concerns. Finally, the most important way to prepare for the new year is to have a reflection of the years passed. Give your child a chance to think back to at least one thing – social, emotional, or academic – that they would like to improve. This can be anything from less procrastination to more interaction with peers. Give yourself a chance as well to reflect on what you may do differently so that you feel less anxious about making sure your student has everything they need to be successful in school. Reflection will lead to a positive change and a stronger start to the school year. Good luck and welcome back to school!
Want more tips? Contact the writer at education@deshvidesh.com with any questions, concerns, or requests on literature related to this article.
About Ravi Shah
Ravi Shah currently resides in Chicago. He serves as a high school mathematics teacher for Chicago Public Schools. He received his bachelor's degree from Northwestern University and his master's degree from the University of Southern California. In his free time he enjoys spending time with friends/family and is always ready to stop, drop, and dance.