India Unveiled: Spirit, Tradition, People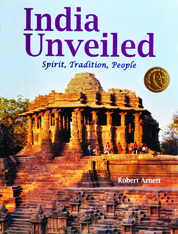 For Robert Arnett, capturing the essence of India and its varied terrains and people was a journey he took to heart. The sixth edition of India Unveiled: Spirit, Tradition, People takes readers on a visual journey of India much as earlier editions did; however, with its larger format and expanded sections, the latest edition not only delights the eyes, but also appeals to the mind with its well-written, detailed text.
Arnett channels his appreciation for and interest in India through striking photographs that capture moments and places that go well beyond mainstream stereotypes such as Bollywood and the Taj Mahal. India Unveiled offers readers a chance to truly learn about different regions of the country – not only the busy streets of Mumbai, but also the rice paddies of West Bengal. Through photographs, Arnett, along with editor and photographer Smita Turakhia, elevate seemingly inconspicuous moments – shopping at the produce market, visiting the temple, celebrating a marriage, and even mourning the loss of a loved one. The images of everyday life are as much a part of India's image as are the tourist attractions.For younger generations of Indian Americans who have not spent much time in India (and even for older generations who may not have traveled through their native land), India Unveiled takes them on voyage to a nation diverse in history and culture – one that is not to be missed.
Learn more about what inspires Robert Arnett and Smita Turakhia.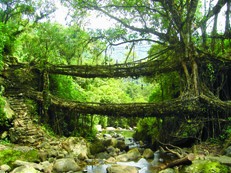 In looking through the sixth edition of India Unveiled, the pages clearly exhibit an extensive and thorough knowledge about the country, but also a certain passion for all things India. How and when did this passion come about? My initial interest came when I read Autobiography of a Yogi by Paramahansa Yogananda when I was 27. That is what propelled me to go to India some 20 years later. The passion grew gradually as I traveled throughout India and got to know the people and saw how they practiced in their daily lives the most sublime principles from their thousands-of-years-old scriptures. What deeply touched me was the devotion and peacefulness of the people, whether it was the tens of millions at the Kumbha Mela in Allahabad, or a pilgrim praying in the ice-cold water of the Ganges in Varanasi. Indian hospitality is incomparable. The scriptural statement that the Guest is God is still practiced today.
One perspective to which you are drawn or wish to explore further?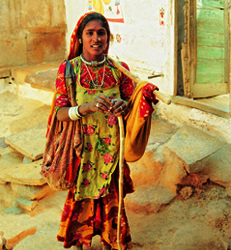 India is such a multifaceted country that to portray it accurately, all those aspects must be included, particularly as they are so little understood in the West. The one perspective with which I was, and still am, enamored and awed with is Raja Yoga, an ancient path that teaches that scientific meditation is the basis for God-realization. The more I learned about Raja Yoga, I realized it offers the answers to man's age-old questions: Who am I? What am I doing here? Where am I going?
You have also penned a children's book, Finders Keepers?. What was the inspiration behind this book, and can we expect any more children's books in the future?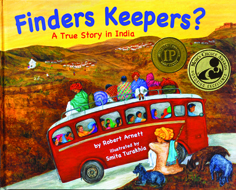 The inspiration was a little boy who returned to me my lost wallet and would not accept a reward. Children all over the world, to include America, would return a lost wallet, but almost without exception, if they were not given a reward, they would be disappointed. I was so impressed by the concept of dharma, righteous action, that I wanted to share it with the West where the entire culture is based on the reward system. To me, the concept of dharma is what sets India apart from every other country on earth. Yes, there definitely will be another children's book. Stay tuned!
Tell us more about the School Library and Photo Exhibit projects.
The objective of both these projects is to put accurate and positive information about India in hands of educators and students, particularly in public schools. We are partnered with Indian American Education Foundation, Seattle, WA, and are always seeking sponsors to donate books to school libraries in their areas or anywhere in the US. Through the generosity of sponsors, over 10,000 copies of each book are in school and public libraries and classrooms. Because of wonderful book reviews from prestigious library journals, school approval is a not a problem. In fact, they appreciate the donation very much. Seven sets of Photo exhibits are in various universities and museums.
If you had to choose one photograph from the latest edition of India Unveiled as your favorite or most memorable moment, which would it be?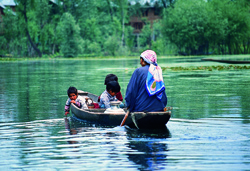 My favorite photograph is of a little girl about eight years ringing a bell to attract God's attention by a roadside shrine in Khajuraho, Madhya Pradesh. The little girl was spontaneously trying to get God's attention. The photograph captures her devotion and utter trust in God. Her gaze of deep concentration as she rang the bell indicated that she had serious business with the Lord. Her sincere devotional outpouring of love to God touched my heart and is one of my fondest memories of India.
About Robert Arnett :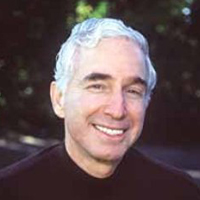 Robert Arnett is a native of Columbus, Georgia, and he has a Master's Degree in History from Indiana University. He completed undergraduate studies at Tulane University, University of Georgia, and the London School of Economics in England. Arnett is a nationally recognized speaker and has been interviewed on National Public Radio, Voice of America, South African Broadcasting Corporation, and various television appearances.
Smita Turakhia
Tell us more about your background and how you became an illustrator and photographer.
I have always enjoyed creative art as a hobby and it is a natural gift to me. In India, I took private lessons from some accomplished artists and mainly painted in oils. After marriage when I moved to the USA, I studied art at the University of New Mexico. While my children were growing up, I undertook many art projects in my community and at my temple. My first published work is in the award-winning DVD "The Journey to the Truth", produced by Chinmaya Mission Houston. When Mr. Arnett saw my portfolio and asked me to illustrate his children's book, the journey began!
How did you come to work with Mr. Arnett and become a contributing photographer for India Unveiled?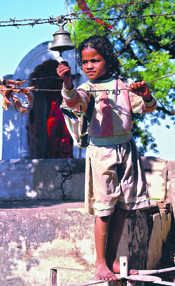 Destiny! When Mr. Arnett was looking for an Indian illustrator for his children's book, a mutual friend introduced us. When he sent me the story, I was thrilled with the opportunity of sharing India's culture through my art and readily said "yes." In the 14 years since then, it has been my privilege to be involved in all aspects of publishing with him such as planning, production, marketing, India presentations, and the School Library Project. Because of my keen sense of aesthetics, photography comes naturally to me and photographing my homeland was a sheer delight and an experience of a lifetime.
If you had to choose one photograph from the latest edition of India Unveiled as your favorite or most memorable moment, which would it be?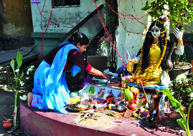 The photograph of the girl during Sarasvati Puja in Serampore, West Bengal, devotionally placing her books next to the murti of Sarasvati, the Goddess of Learning. Because Indians consider all knowledge divine, the girl is seeking Sarasvati's blessings for her studies. It is something that is not seen in Western culture. The picture clearly captures the deep reverence accorded to knowledge and education in Indian culture. That is why Indians have the custom of not stepping on books or paper, the instruments of knowledge.
You are also the illustrator of Mr. Arnett's children's book, Finders Keepers?. What was the inspiration behind the illustrations?
The inspiration was the desire to portray the beauty of Indian culture to help Indian-American children understand and take pride in their cultural heritage, and secondly to acquaint the mainstream children with Indian culture. I wanted to convey the details of the people, food, clothing, terrain, customs, and the vibrant colors of India, and to give children a feel of what it is like to travel in India. I hope that we all will realize that in spite of our apparent differences, we have many underlying similarities and should learn to respect diversity.
What words of wisdom do you have for the younger generation in the Indian community who aspire to careers of an artistic bent (rather than traditional fields such as engineering or medicine)?
Listen to your heart and follow your passion. Use your talents to make this world a brighter place. Unfortunately, in Indian culture there is not much understanding and awareness about creative fields, which is one of the reasons they are generally not encouraged. Though my parents were always supportive of my artistic interests, I too had to withstand pressures from family members to do something they considered more worthwhile. Even though my path was not easy, it was well worth it. If your will is strong enough and if you persevere and do not sway from your goal, circumstances will be created for your dreams to be fulfilled.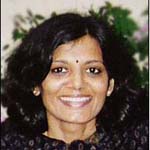 About Smita Turakhia
Smita Turakhia is the illustrator of the multi-award-winning children's book Finders Keepers? by Robert Arnett. She is also the editor, contributing photographer, and designer of India Unveiled: Spirit, Tradition, People by Robert Arnett. A graduate of Nirmala Niketan, Mumbai, India, she also studied art at the University of New Mexico. She currently resides in Texas with her husband.