Bell Bottom: The Story of an Uncover Agent Gets Critical Acclaim
Bell Bottom is a film based on the story of an undercover agent of the Research and Analysis Wing (RAW) rescuing the passengers of a hijacked plane that landed in Amritsar. Bell Bottom is the code name of the agent, played by Akshay Kumar. Other members of the cast include Vaani Kapoor, Huma Qureshi, and Lara Dutta. The director of the film is Ranjit Tiwari, and it is produced by Pooja Entertainment and Emmay Entertainment.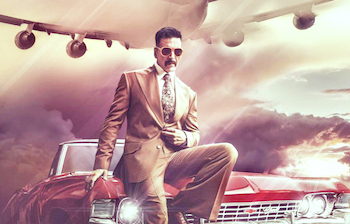 The story of Bell Bottom is inspired by incidents of plane hijacking by Khalistani terrorists in India back in the 1970s and 1980s. It revolves around Bell Bottom's rescue operations – a difficult task that seemed impossible to all, including the (then) Prime Minister Indira Gandhi – performed successfully by the agent.
Critics highly praised the stellar performance by Akshay Kumar in the lead role. The short role of his wife, played by Vaani Kapoor, was also appreciated. However, the surprise performance of Lara Dutta as the late Prime Minister Indira Gandhi was applauded both by the viewers and by the critics. Lara the actress was unrecognizable, which made her portrayal of Indira Gandhi more authentic. Huma Qureshi and Adil Hussain also gave excellent performances.
The spirit of patriotism is a special attribute of this film, which has appealed to the viewers. According to the critics, this spy thriller is engaging and well deserves its theatrical release. The film can also be watched on Amazon Prime Video, where it also has a very good viewership.
Bell Bottom
Akshay Kumar
Vaani Kapoor
Huma Qureshi
Lara Dutta
Adil Hussain
Ranjit Tiwari
Indira Gandhi
Hijack
Amazon Prime Video