Shershaah: The biopic of Captain Vikram Batra Receives Accolades from All
He was the hero of the Kargil War who sacrificed his life on the battlefield but only after ensuring victory for his motherland. He was none other than Captain Vikram Batra, the Param Veer Chakra awardee, our national pride. The film Shershaah depicts the biopic of this national hero with due respect and honorific treatment. It was released on Amazon Prime Video on 12 August 2021.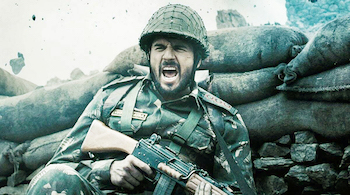 The story revolves around the life of Vikram Batra, beginning from his childhood. Director Vishnu Varadhan and his writer Sandeep Srivastava have done their jobs very well in describing the childhood and youth of Vikram Batra along with his finding his love, Dimple Cheema. The war scenes are made with extreme care and detail. This has made viewers feel the tough situations and challenges that our armed forces face to keep us safe and protected.
The brief love-life of Vikram and Dimple is shown with a beautiful portrayal of the love, dedication, and determination of both. The incomplete love that came to an end with Vikram's sacrifice of life is emotionally heartrending. However, the true emotion and spirit of patriotism have been the dominant factor of the film. The story writer and director have been truly successful in presenting our armed forces' true spirit of patriotism.
In portraying the role of Vikram Batra, Sidharth Malhotra's acting prowess makes Vikram a truly loved and respected character. He has been the hero of the story, in all senses. Kiara Advani as Dimple Cheema, with her poise and emotional expression, shows herself to be the true Indian woman who is behind every successful man. This film can be a point of inspiration for Indian youth to join the armed forces and serve their motherland.
Shershaah
Vikram Batra
Kargil War
Param Veer Chakra
Sidharth Malhotra
Kiara Advani
Vishnu Varadhan
Dimple Cheema
Biopic