Bharti Chokshi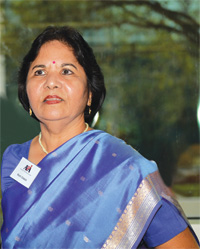 Bharti Choksi has maintained a close relationship with Indian classical music since her childhood. At the age of 12, she began sitar classes with Shri Ramchandra Khare in Ahmedabad. Her second guru, Smt Manju Mehta of Saptak, inspired Bharti to continue her practice, eventually leading her to teach sitar for 38 years.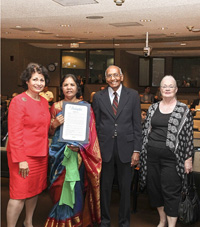 After moving to the US, her husband, Dr. Deenbandhu Chokshi, supported her wish to start a not for profit organization, the Association of Performing Arts of India. She is currently the organization's Executive President, and works diligently to arrange music and dance concerts, classes and workshops, writing grants, preparing press releases for the media and many other important tasks that all lead to bringing Indian music to America. She works in conjunction with many local schools, libraries, musuems, and other venues, and has presented 52 concerts to date, including Pt. Hariprasad Chaurasia, Pt. Jasraj, Shakti Dance Company, and many more. In 2009, APAI offered Bharat Natyam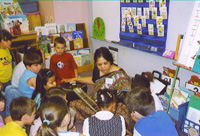 Dance Course at FAU, and brought a presentation on the Indus Valley Civilization to the Broward County Main Library.
Bharti is driven by her love for North Indian Classical music, and wants to spread Indian culture in the community by educating youth through outreach programs. She received the Best Volunteer Award from ArtServe and several National Endowment, state and county grants. In addition to teaching music, Bharti has also worked in mental health care for many years, and is blessed with two sons and two grandchildren.