Big Boss 13 Winner Mahira Sharma Set to Star in Music Video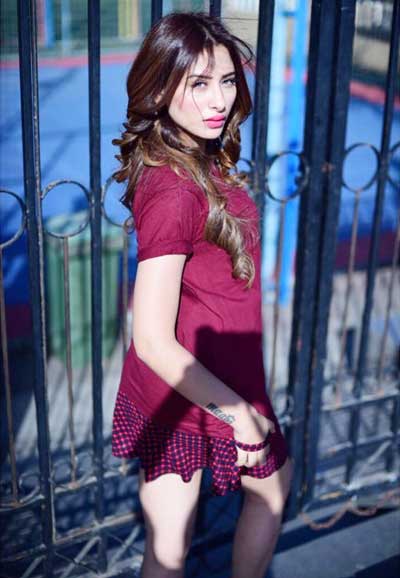 Mahira Sharma became famous after her Big Boss victory, though she has her own legion of fame in the genre of music videos. She has claimed millions of followers in many music videos and her hit "Lehenga" got a lot of approval. Speculations about Mahira Sharma are on the rise after Akhil (famed Punjabi singer) expressed an interest in working with her amidst the COVID-induced lockdown. Akhil's song "Duniya" from the movie Luka Chuppi (Kartik Aryan Kriti Sanon) was a mega hit.
The singer-actors were found collaborating on video calls and live chats, and Akhil actually confirmed the news to his fans. Mahira is over the moon with this unexpected bounty as she hadn't actively reached out for the project. Akhil went on to share some lines from his upcoming song to his fans on social media. Right after the chats, messages poured in for the stars. Mahira was visibly excited and she said that she was really happy that Akhil chose to seal the collaboration via a live event on social media and publicly confirmed the news. Mahira gushed about Akhil being her favorite star and praised his recent songs and videos. She said that Akhil was a fantastic singer and she looked forward to shooting with him. Mahira loved the lyrics that Akhil shared with her on the chat.
songs and videos
live event on social media
video calls and live chats
Luka Chuppi
COVID lockdown
Punjabi singer
Lehenga
Akhil
Mahira Sharma
Big Boss