Dil Yeh Ziddi Hai and Ishq Subhan Allah Discontinued Due to COVID Lockdown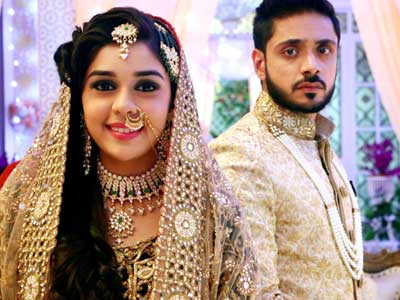 Lockdown and the COVID pandemic have wrecked the entertainment industry. So many television shows have been shutdown while movie releases are pushed forward. Sony TV has already announced the news that three of its well-known shows will be discontinued – Patiala Babes, Ishaaron Ishaaron Mein and Beyhadh 2. Star Plus has also announced that it will stop three of its famous shows – Nazar, Dadi Amma Maan Jao, and Dil Jaise Dhadke Dhadakne Do.
There were also speculations about Zee TV serials, Ishq Subhan Allah and Dil Yeh Ziddi Hai coming off air. Rohit Suchanti, the lead of Dil Yeeh Ziddi Hai denied speculations about his show being discontinued. However, no one from the Ishq Subhan Allah team confirmed or denied rumors.
The channel has however conveyed that both shows will be discontinued as the COVID-19 crisis has put a lot of pressure on the television industry. The channel said that actors and producers of the show have been informed about the proceedings.
Megha Ray stars in Dil yeh Ziddi Hai opposite Rohit Suchanti while Tunisha Sharma and Adnan Khan star in the leading roles in Ishq Subhan Allah. Actors and the production team were not available for comment.
Rohit Suchanti
cancer survivor
Ishq Subhan Allah
Dil Jaise Dhadke Dhadakne Do
Dadi Amma Maan Jao
Star Plus
Ishaaron Ishaaron mein
Patiala Babes
COVID pandemic
Lockdown