Education-based films might not seem like profitable ventures but over the past few years, several such films have tasted enormous success like SUPER 30 [2019], CHHICHHORE [2019] and HICHKI [2018]. And the film that started this trend in recent times was HINDI MEDIUM [2017]. The film was a runaway success thanks to its message, realism, humour and performances. And now producer Dinesh Vijan is back with a second part of this franchise, titled ANGREZI MEDIUM. The film has been awaited keenly mainly because it's a comeback of sorts for Irrfan Khan, after he was diagnosed with a neuroendocrine tumour. So does ANGREZI MEDIUM manage to entertain and impress as much as HINDI MEDIUM? Or does it fail to impress? Let's analyse.
ANGREZI MEDIUM is the story of unconditional love between a father and daughter. Champak (Irrfan Khan) is a single parent of Tarika (Radhika Madan) and is based in Udaipur. His brother is Gopi (Deepak Dobriyal) and though both have lot of love for each other, they are also involved in a legal tussle. Both run a shop named Ghasiteram Sweets and both claim to be the original shop running since generations. The matter reaches court where Justice Chheda (Zakir Hussain) gives a verdict in favour of Gopi. In a drunken state, Gopi later reveals that he bribed the judge which is why he won the case. Gajju (Kiku Sharda), a friend of the brothers, records this statement. Tarika, meanwhile, is an average student and wishes to win the scholarship offered by her school that will take her to London. She works quite hard and manages to get 85% and it makes her eligible for UK scholarship. A felicitation ceremony is held for this occasion. The chief guest here is none other than Justice Chheda. Champak, in anger, informs the crowd of the nefarious activities of Chheda, not realising that Chheda is the husband of the Principal of the school (Meghna Malik). The Principal, in anger, cancels Tarika's scholarship. Champak promises Tarika that come what may, he'll get her admission done, that too in the college of her choice in London. Sadly, Tarika fails to get the admission from other quotas. Gopi suggests Champak that they contact Bablu (Ranvir Shorey), their childhood friend who is settled in London. Bablu comes to Udaipur on a plane ticket sponsored by Champak. He tells Champak that he can help him get British citizenship after which Tarika can get admission easily. Champak, Gopi and Tarika reach London airport. Here, Champak and Gopi are mistaken for drug dealers. They are deported back to India while Tarika is stranded in London. What happens next forms the rest of the film. Bhavesh Mandalia, Gaurav Shukla, Vinay Chhawall and Sara Bodinar's story sounds interesting on paper. Their screenplay, however, doesn't live up to the expectations. While the writers get the father-daughter bond right, the other tracks aren't convincing and arguably, not even necessary. Bhavesh Mandalia, Gaurav Shukla, Vinay Chhawall and Sara Bodinar's dialogues are decent and a few one-liners are witty. Homi Adajania's direction is decent. He gets brownie points for the scenes involving Champak and Gopi as these scenes and their performances elevate the impact. Also the scenes of Champak and Tarika at some places will be loved. The Indian audiences, especially the middle aged and senior citizens, would connect with the message of children often leaving them after turning adults. On the flipside, the film has too many subplots that are difficult to digest. Audiences will find it strange that Champak and Gopi are business rivals and even fighting it out in the court. But at the same time, they even drink and hang out together like best of buddies. Not just that, Gopi doesn't even mind when Champak leaks his video where the latter brags that he bribed the judge! The manner in which Champak and Gopi get deported over a misunderstanding seems stupid. Tarika, meanwhile, gets settled in London and finds a job and house, even before her admission is done. She doesn't ask Champak even once how they'll manage to procure funds. Also the track of Naina and her mother Mrs. Kohli (Dimple Kapadia) seem totally unwanted. Audiences never come to know why they are at loggerheads. ANGREZI MEDIUM starts on an average note, depicting the life of Champak and Tarika, and also the feud between Champak and Gopi. The latter part seems bewildering though as their love-hate relationship. A few scenes here stand out like a drunken Tarika accusing Champak of being intoxicated, the madness at the court and at the school ceremony. The father-daughter bond touches viewers. The intermission point is unconvincing. Post-interval, the film drops at places thanks to too many confusing developments and too many subplots. Thankfully, a few genuinely novel moments stand out here like Tarika turning her T-shirt into a crop top to fit in among her new London friends, Gopi tying Champak to his bed and Champak and Gopi rescuing Mrs. Kohli and later singing Happy Birthday song for her. Also the finale might leave viewers teary eyed.
Talking of performances, Irrfan Khan delivers a top-notch performance. He seems completely in form and ensures that he makes audiences laugh and moist eyed. Deepak Dobriyal too is superb and his chemistry with Irrfan saves the film to a huge extent. Radhika Madan has a fine screen presence and gives a fine performance. Her dialogue delivery, however, is difficult to comprehend at few places. Kareena Kapoor Khan looks great but is underutilised and same goes for Dimple Kapadia. Ranvir Shorey gets some scope in the second half and excels. Pankaj Tripathi (Tony) tries too hard but manages to raise laughs. Kiku Sharda is dependable. Zakir Hussain, Meghna Malik, Manu Rishi (Bheluram), Ankit Bisht (Anmol) and Manish Gandhi (Advait) are fine. Tillotama Shome (Counsellor) leaves a mark and deserved more screen time. Sachin-Jigar's music is disappointing. 'Ek Zindagi' works well as per the situation. The rest of the songs are forgettable. Sachin-Jigar's background score is however quite better. Anil Mehta's cinematography is appropriate. Smriti Chauhan's costumes are real and the transformation of Radhika once she moves to London is effective. Bindiya Chhabria's production design is quite good. A Sreekar Prasad's editing is nothing great and suffers because of loopholes in the script. On the whole, ANGREZI MEDIUM works only because of Irrfan Khan and Deepak Dobriyal's chemistry and also due to some touching moments. At the box office, HINDI MEDIUM's goodwill and Irrfan's comeback will ensure decent footfalls for the movie over the weekend.
Tiger Shroff has been in the industry since just six years but he has already become a force to reckon with thanks to his stylised and risky action stunts and a cool style. His fans have particularly loved him in the BAAGHI franchise. The first part, released in 2016, was a runaway success from day 1. BAAGHI 2 [2018] was an even bigger success, embarking upon a terrific opening [Rs. 25.10 crore] and lifetime total [Rs. 164.38 crore]. Hence, the expectations are tremendous from BAAGHI 3 where the action and scale has gone many notches higher. Interestingly, this time, Tiger's character Ronnie is all set to battle an entire country! So does BAAGHI 3 manage to entertain and give the audiences a gala time? Or does it fail to impress? Let's analyse.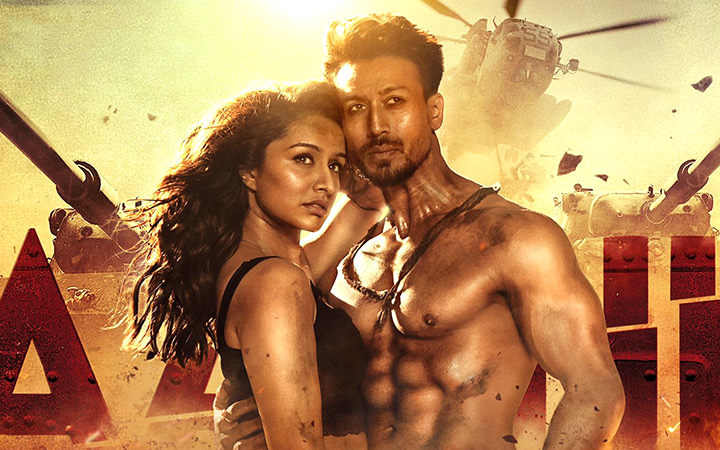 BAAGHI 3 is the story of a man against a terrorist organization. Ronnie (Tiger Shroff) is the younger brother of Vikram (Riteish Deshmukh). Their father was a cop, Charan Chaturvedi (Jackie Shroff), who had died when both were young. Charan knew that Ronnie is braver out of the two and hence he made Ronnie promise that he'll take care of Vikram. When they grow up, Vikram joins the police force at Lohamandi Police Station, Agra. On his first day of joining, a goon named Bajwa sets a person on fire inside Lohamandi Police Station premises. Bajwa's senior IPL (Jaideep Ahlawat) comes to the rescue and the cops don't press any charges. This is because IPL is a feared criminal by locals as well as the police. IPL's main business is into kidnapping the entire families but he never asks for ransom. This has always baffled the cops. What the police doesn't know is that IPL works for Abu Jalal Gaza, the leader of Jaish-E-Lashkar, the biggest terrorist organisation of the world. They operate out of Syria and have almost taken over the country. Back in Agra, the Lohamandi Police Station gets a kidnapping complaint. Knowing that it's committed by IPL, they fear taking action. Hence, they decide to send Vikram as scapegoat. Vikram is terrified and he asks Ronnie for help. Ronnie accompanies Vikram at IPL's factory, where the kidnapped people are held. Ronnie bashes up IPL's goons by shutting off the lights. Everyone assumes that Vikram is the one responsible for beating them and for rescuing the hostages. He becomes an overnight hero. Vikram meanwhile gets married to Ruchi (Ankita Lokhande). Her sister is Siya (Shraddha Kapoor) and she starts dating Ronnie. Life is going good until the Ministry Of External Affairs sends Vikram to Syria. He's given the responsibility of getting IPL arrested and facilitate his extradition process. It seems like a fairly easy task. Vikram reaches there and this is when he gets abducted by Abu's men. With no other option, Ronnie now decides to go to Syria to rescue Ronnie. What happens next forms the rest of the film. BAAGHI 3 is partly inspired from the 2012 Tamil hit film, VETTAI. Sajid Nadiadwala's story adaptation is entertaining but stands on a weak plot. Farhad Samji's screenplay (additional screenplay by Sparsh Khetarpal, Tasha Bhambra, Madhur Sharma) is only effective in the first half. There's also a bit of novelty in terms of action and situations and that keeps the interest going. Farhad Samji's dialogues are very entertaining and witty. Ahmed Khan's direction is average. He handles the scale and grandeur with panache. BAAGHI 2 focused more on nationalism but that isn't the case here. There's also a nice comment made on India-Pakistan brotherhood instead. Khan keeps the pace in control to ensure the film never drags. His direction is passable in the first half but in the second half, he slips. The biggest problem is that it doesn't seem like Ronnie is against a country. Also, it wasn't really a country that he is against. It is a township at best which the makers want audiences to believe is a 'country'. BAAGHI 3 begins on a bit awkward note. To show a kid Ronnie bashing up older kids violently, in a heroic style, doesn't seem convincing. However, Chaturvedi's death scene makes for a nice emotional moment. The entry of Siya is hilarious while that of adult Ronnie is too good and would be lapped up by fans. The scenes of Abu Jalal Gaza seem superficial but thankfully, the focus in the first half is on madness happening in Agra. And this makes for an entertaining watch especially how Ronnie is doing the bashing while Vikram taking the credit. The humour quotient is also nicely maintained. The scene where IPL's men abduct Ronnie and the way the latter pretends to be scared is hilarious. And then there's also an emotionally fulfilling scene involving Vikram and Tripathi (Virendra Saxena). The intermission point is when Vikram is taken away. One expects the film to go many notches higher especially with Ronnie reaches Syria. The introduction of Akhtar Lahori (Vijay Varma) also adds to the film. But from here, things get quite unconvincing especially the way Ronnie easily defeats the whole army of Abu Jalal. Zaidi seems tough but gets eliminated so easily and also foolishly. The climax has a twist that might be enjoyed by viewers.
Talking of performances, BAAGHI 3 rests on the tough shoulders of Tiger Shroff and he pulls it off like a pro, as expected. The same also goes for his comic timing. And of course, his action is simply out of the world and in that regards, his fans will surely get their money's worth. Shraddha Kapoor looks gorgeous and gives a decent performance. She goes a bit overboard in a scene or two but overall, she seems convincing as a foul-mouthed person. However, her screen time is very limited. Also, she plays an aggressive character and ideally, she should have been given a chance to indulge in action. Riteish Deshmukh plays his part well and also adds to the fun and madness. He would be loved in the climax. Interestingly, he did a similar role in his Marathi production MAULI [2018] as well which was also a partial remake of VETTAI. Ankita Lokhande gets limited scope but has a fine screen presence. Vijay Varma is highly entertaining. Jaideep Ahlawat suits the part and has a crucial role in the pre-climax. Jameel Khoury is okay as the villain but could have been more menacing. Shifuji Shaurya Bharadwaj (Mishra) is wasted. Virendra Saxena is dependable as always. Satish Kaushik (Commissioner Chatora) and Farhad Samji (Man in toilet) raise laughs. Manav Gohil (Asif), Shriswara (Hafeeza), Danish Bhat (Bilal), Ivan Kostadinov (Abu's henchman), Sunit Morarjee (Sharad Kute), Amit Sharma (Bajwa) and Karan Singh (Zaidi) are fair. Jackie Shroff's cameo contributes well to the film. Disha Patani is sizzling. The music of BAAGHI 3 is decent. 'Dus Bahane 2.0' is a great remix and is played in the end credits. 'Bhankas' is well picturised. 'Do You Love Me' is passable; the situation demanded a fast-paced dance song. 'Get Ready To Fight – Reloaded' is played during action scenes. 'Tere Jaisa Yaar Kahaan' doesn't work. Julius Packiam's background score however elevates impact. Santhana Krishnan Ravichandran's cinematography is stunning not just in capturing Syria but also the action scenes.  Ahmed Khan's action design and Ram Chella, Laxman Chella, Kecha Khamphakdee's action choreography is splendid and keeps viewers engaged. The action gets a bit gory but a limit is maintained and visually looks great. Manini Mishra's production design is topnotch. One can see that a lot of money has been spent in ensuring that the film looks like a top-class product. Aki Narula, Karishma Gulati and Ashish Sharma's costumes (with styling by Tanya Ghavri) is appealing. Redefine, NY VFXWaala, Resonance Digital and Red Chillies.VFX's VFX is more or less fine. Rameshwar S Bhagat's editing is slick but in some places, it is needlessly jerky. On the whole, BAAGHI 3 has a terrific combination of Tiger Shroff's powerful performance, superlative action and stunning visuals. At the box office, it will surely appeal to its target audience – the Tiger Shroff fans and the audience in smaller town and cities who relish action entertainers.
We are in the year 2020 but still, a lot of objectionable trends are sadly quite common. Violence against women, especially, continues despite progress of our country and growth in education and standard of living. Anubhav Sinha, whose 2.0 avatar has given us films on Hindu-Muslim unity [MULK; 2018] and caste discrimination [ARTICLE 15; 2019] now takes up this topic for his latest hard-hitting flick, THAPPAD. The trailer has already intrigued viewers because of its storyline and the association of Taapsee Pannu and Anubhav with this project. So does THAPPAD manage to be as impactful as Anubhav's last two films? Or does it disappoint? Let's analyse.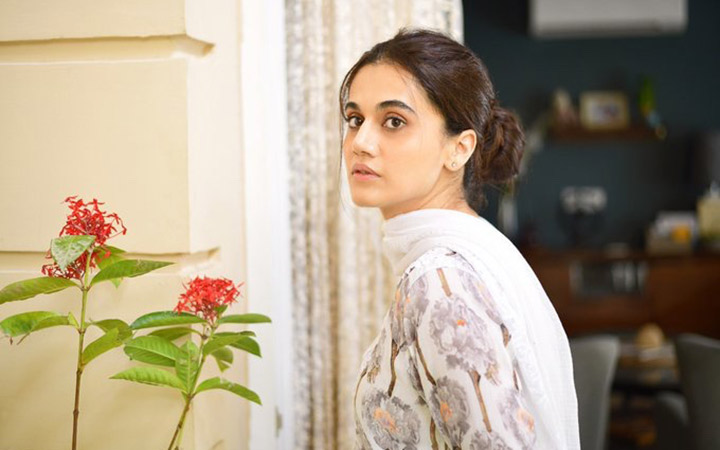 THAPPAD is the story of a woman fighting a tough battle. Amrita (Taapsee Pannu) is a housewife and is happily married to Vikram (Pavail Gulati) in Delhi. Vikram works in a reputed company and is desperately looking forward to an opportunity which will take him to London for work purposes. Amrita knows how much this means to Vikram. She loves him with all her heart and her entire life revolves around him and in attending to his mother, Sulochana (Tanvi Azmi). Thankfully for Vikram, he's selected for the London stint. The same night, he throws a party in his house. All is going well until he gets a call from his superior, Thapar. He informs Vikram that he won't be getting the desired profile that he's looking for in London and that he'll have to report to an authority there. This is not something that Vikram was initially assured. He confronts Rajhans, another superior of Vikram and who is present in the party. Things heat up between them and Amrita tries to pacify him. In the process, Vikram slaps Amrita. Her whole world comes crashing down. She tries to move on but is just not able to. Vikram shows regret when he realizes that Amrita has been hurt by his actions. He tries to console her but it doesn't work for her. Amrita hence shifts to the house of her parents (Kumud Mishra and Ratna Pathak Shah). Vikram stops her and later even comes to take her back. But she doesn't budge. Vikram then sends a legal notice to her. Swati (Naila Grewal), the girlfriend of Amrita's brother Karan (Ankur Rathee), suggests that Amrita should show this letter to Nethra (Maya Sarao), a reputed lawyer and Swati's boss. Nethra suggests that Amrita should solve this issue amicably. Amrita however doesn't want to and she insists on a divorce. What happens next forms the rest of the film. Anubhav Sushila Sinha and Mrunmayee Lagoo Waikul's story is superb and applause-worthy. In a society where repeated acts of violence committed by husbands on their wives is fairly common, it requires guts to pull off a film where the woman has been hit just once by the husband and yet make it seem convincing. Anubhav Sushila Sinha and Mrunmayee Lagoo Waikul's screenplay (script consultant: Anjum Rajabali) helps a lot in ensuring that the audiences get persuaded to agree with the vision of the team. They very well put out the situation and how patriarchy is deeply ingrained in our psyche, not just in case of men but also women. Anubhav Sushila Sinha and Mrunmayee Lagoo Waikul's dialogues are acidic and sharp and add to the impact. Some of them simplify the proceedings but that goes in favour of the film. There are lot of one-liners that will surely hit viewers and make them reflect on their own wrongdoings. Anubhav Sushila Sinha's direction is superlative. He has not just penned a great script but he has even executed it very well. The world and mood is drastically different when compared to MULK and ARTICLE 15 but he understands it and does justice. Amrita's predicament is well established and one is bound to get moved by her struggle, especially when even her family members fail to support her. There are also several subplots and most of them are well helmed and add to the principle plot nicely. There are a few scenes where he does a fine job like Shivani (Dia Mirza) hugging Amrita, Sulochana ignoring the slap and insisting that Amrita should attend to the guests, Amrita's father scolding his son for misbehaving with Swati, Amrita's mother Sandhya chiding for not getting support to continue her singing career, the confrontation between the lawyers etc. On the flipside, the second half seems dragging. The makers could have done away with the track of Sulochana living separately as it just added to the subplots needlessly. Additionally, they could have fine-tuned the track of the lawyer cheating on her husband. A section of audience might find the entire bit of Vikram not apologizing to Amrita difficult to digest. It's strange that no one from his circle suggested that he should say sorry. It's only in the pre-climax that this issue is raised in front of him.
THAPPAD has an impressive beginning where all the supporting characters are introduced and the commonality is them having an ice-cream. Amrita's introduction is superbly down. It does give one a déjà vu of Nishikant Kamat's classic Marathi film DOMBIVALI FAST [2004] but it works very well here to depict what her day looks like. The highpoint is definitely the party sequence and the slap. After this scene, it might feel that the film is stagnating but those scenes are important to explain how Amrita's life has changed drastically post the slap. The intermission point is great. Post-interval, the interest is maintained but this is where the film drags. One expects dhamaka when the parties come face-to-face but nothing of that sort happens. The confrontation is there and though it is sync with the film's plot and mood, it might seem mild, especially those expecting some entertainment here. The film ends on a justified note. THAPPAD has several excellent actors but it belongs to Taapsee Pannu without a shred of doubt. She has delivered several memorable performances and this one will surely be one of her most accomplished acts! She gets completely into the skin of character, making viewers forget of her earlier performances. You forget its Taapsee when you see her dutifully performing her housewife duties. Pavail Gulati makes a fantastic debut. He looks dashing and completely suits the part. Kumud Mishra is terrific. Anubhav Sinha always extracts a fine performance from him and THAPPAD is no exception. Ratna Pathak Shah is quite subtle and makes an impact. Same with Tanvi Azmi – her dialogue in the finale sums up the film in a way. Maya Sarao is a powerhouse of talent and is an actor to watch out for. She gets her act totally right, especially her body language. Geetika Vidya (Sunita) gets to play a memorable part and she kills it. Dia Mirza has limited screen time but it works. Gracy Goswami (Sania; Shivani's daughter) has a fine screen presence and she dances nicely. Naila Grewal, Manav Kaul (Rohit Jaisingh), Ram Kapoor (Advocate Gujral) and Ankur Rathee are fair. Harssh A Singh (Thapar), Santanu Ghatak (Vikram's colleague Subodh), Rohan Khurana (Nethra's love interest), Sushil Dahiya (Vikram's father), Siddhant Karnick (Vikram's brother), Nidhi Uttam (Vikram's sister-in-law) and the actor playing Rajhans also do a good job. Anurag Dipali Saikia's music doesn't have much scope. 'Ek Tukda Dhoop' however has a nice, lingering effect. Mangesh Urmila Dhakde's background score is magnificent. The initial sequences have a jazz style music that gives a nice touch. Soumik Sarmila Mukherjee's cinematography is top-class. Vishakha Vidya Kullarwar's costumes are appealing, especially the saree worn by Taapsee in the party. Jyotika Mirpuri Aroura's make-up and hair is appropriate. Nikhil Kshipra Kovale's production design is rich. Yashpa Pushpa Ramchandani's editing could have been a tighter, but overall he has done a commendable job. On the whole, THAPPAD makes a strong statement on patriarchy and violence against women and is laced with a powerful performance by Taapsee Pannu. At the box office, it will be loved and adored by its target audience – the womenfolk.
Over the last three decades, Bollywood has come up with quite a few films on homosexuality like FIRE [1996], MY BROTHER NIKHIL [2005], EK LADKI KO DEKHA TOH AISA LAGA [2019], ALIGARH [2016], MARGARITA WITH A STRAW [2015] etc. Aanand L Rai and T-Series are now all set to bring SHUBH MANGAL ZYADA SAAVDHAN and unlike other gay-themed films, this one is light-hearted and looks quite commercial. Moreover, it stars Ayushmann Khurrana, who has become a brand in himself. So does SHUBH MANGAL ZYADA SAAVDHAN manage to entertain? Will it succeed in becoming the first legitimate LGBT-themed hit film of Bollywood? Or does it fail to succeed? Let's analyse.
SHUBH MANGAL ZYADA SAAVDHAN is the story of two men in love in Section 377 era. Aman Tripathi (Jitendra Kumar) is the son of Shankar Tripathi (Gajraj Rao) and Sunaina (Neena Gupta), who are based in Allahabad. Aman works in Delhi and unknown to his family, he's a gay and is living in with Kartik (Ayushmann Khurrana). Jitendra's cousin sister Goggle (Maanvi Gagroo) is getting married and Neena calls Aman to come back to attend her marriage. Aman at first refuses but then gives in. Kartik also joins him and they meet the entire Tripathi family in a marriage special train called Vivah Express. In the train, Aman and Kartik kiss when they assume that no one is looking. Sadly for them, Shankar sees them and he gets the shock of his life. He doesn't tell anyone about it out of shame. At Goggle's marriage, Aman, in front of everyone, kisses Kartik, thus astonishing the Tripathi family. Thanks to this development, Goggle's to be husband refuses to get married. In anger, Goggle runs away. Kartik is asked to leave and Shankar's brother and Goggle's father Chaman (Manurishi Chadha) drops him off to Allahabad station. At the railway station, Kartik bumps into Goggle and stops her from ending her life. She tells Kartik that he shouldn't run away and that he should fight for his love. This motivates Kartik and he decides to return to win over not just Jitendra but the entire Tripathi family. What happens next forms the rest of the film. Hitesh Kewalya's story is decent and had the potential to be a game-changer. Hitesh Kewalya's screenplay however is a big culprit. Under the pretext of making situations funny, he resorts to too many difficult-to-digest situations. This was prevalent in SHUBH MANGAL SAAVDHAN as well but there, they kept a nice balance. Here, the balance is just not there. The first half is still decent. But in the second half, it all goes downhill. Hitesh Kewalya's dialogues are witty but some of them are just over the top. It won't be wrong to say that even the one-liners, which are supposed to be funny, take away the realism from the film. Hitesh Kewalya's direction is weak. The film has lot of subplots but he doesn't put it together well. A major chunk of the film is about rift within the family and during such times, the principle homosexuality angle takes a backseat. Also, he should have succeeded completely in two aspects – comedy and messaging. Sadly in both these areas, he doesn't do justice. Even the black cauliflower angle that provided laughs initially proved to be the biggest downer of the film in the climax. It gave a bad déjà vu of the 'kala bandar' angle of DELHI-6 [2009]. On the positive side, he handles few scenes with élan and some scenes genuinely raise laughs. SHUBH MANGAL ZYADA SAAVDHAN's starts off on a funny note and the subplot of black cauliflower appears hilarious. Devika's (Bhumi Pednekar) scene too adds to the fun. The scene where Shankar Tripathi catches the lovers kissing brings the house down. Scenes like Aman kissing Kartik in full public view and Aman talking to his parents about dopamine and other such stuff keep the interest going. Post interval however, the film drops. The scenes are supposed to be funny but don't make you laugh. Also it becomes too preachy and unconvincing. The makers try their best to make things interesting but it doesn't work.
Ayushmann Khurrana shockingly is not in his usual form. He has always played the victim but here, he plays the instigator and an actor of his calibre should have hit the ball out of park. Shockingly, he goes overboard. The other bigger shocker is that his screen time is very limited. Believe it or not, Gajraj Rao has the maximum screen time followed by Jitendra and then comes Ayushmann! Gajraj Rao however is too good as always and performs as per the script. Jitendra Kumar fits the role to the T and few of his scenes in the first half are great. Neena Gupta is average. Manurishi Chadha and Sunita Rajwar (Champa) do justice to their respective parts. Pankhuri Awasthy (Kusum) is quite funny. Maanvi Gagroo raises few laughs. Neeraj Singh (Keshav) is decent. Bhumi Pednekar is passable while Gopal Dutt (Doctor in the train) is okay. Music is peppy and gels with the film. 'Pyaar Tenu Karda Gabru' is the best followed by 'Arey Pyaar Kar Le', which is played in the end credits. 'Ooh La La' comes at a great point while 'Mere Liye Tum Kaafi Ho' is forgettable. The recreated version of 'Kya Karte The Saajna' sounds great but is not utilised well. Karan Kulkarni's background score adds to the quirkiness of the film. Chirantan Das's cinematography is appropriate. Ravi Srivastava's production design is in sync with the film's setting. Ankita Jha's costumes are realistic and special mention should go to Ayushmann's look. Ninad Khanolkar's editing is sans complaints. On the whole, SHUBH MANGAL ZYADA SAAVDHAN is a decent attempt and makes an interesting comment on homophobia which exists in our country. At the box office, it has the chance to work with the urban audiences, especially the youth. However, it will be a challenge to bring in family audiences and the audiences from small towns and cities. The presence of Ayushmann Khurrana may give a boost to its collections.
The horror genre has taken giant strides in the West and newer concepts have been experimented with to keep the interest going in the genre. Bollywood, however, has lagged behind. Most horror films still follow the template set by the game-changer RAAZ [2002]. But now, Karan Johar's Dharma Productions is all set to present BHOOT: PART ONE – THE HAUNTED SHIP, and it promises to be a one-of-its-kind horror flick. Moreover, it stars Vicky Kaushal who has become extremely popular following the blockbuster success of his last film, URI: THE SURGICAL STRIKE [2019]. So does BHOOT: PART ONE – THE HAUNTED SHIP manage to scare the daylights of the viewers? Or does it fail to impress? Let's analyse.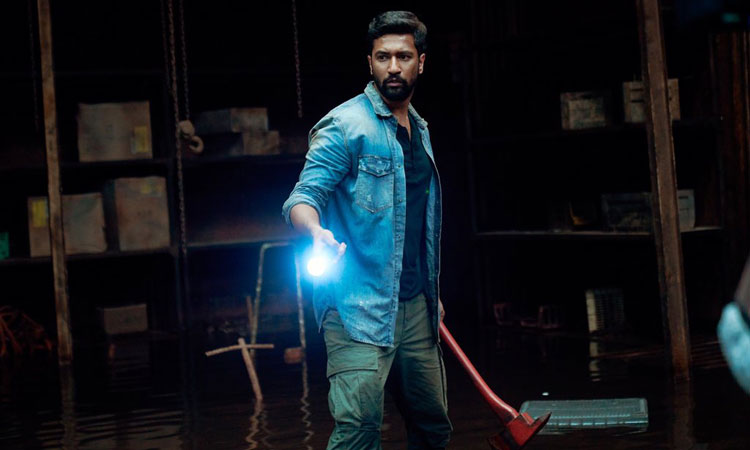 BHOOT: PART ONE – THE HAUNTED SHIP is the story of a man facing a scary situation while fighting the horrors of his past. The year is 2012. Prithvi (Vicky Kaushal) is a widower who has lost his wife Sapna (Bhumi Pednekar) and daughter Megha in a freak accident. He is depressed and is avoiding medication. In the midst of all this, an abandoned ship named Sea Bird gets stranded at Mumbai's Juhu Beach. Prithvi works for a shipping company that is asked to take this ship back to the sea at the earliest. On his first visit to the ship, strange things occur and it makes him feel that the ship is inhabited. However he passes it off as his hallucinations and side effect of his state of mind. The subsequent visits however makes him sure that all this is not a figment of his imagination. During the third visit, he spots a girl at the hull of the ship. He also comes across log books and some video tapes dating back to the year 2001. As he sees the tapes, he realises that the captain's wife (Meher Vij) and daughter Meera were also present on the ship. Gradually, Prithvi realises that the girl he encountered on the ship is Meera. He goes again to the ship and this time he comes face to face with Meera. But this time, she's in a ghostly avatar. What happens next forms the rest of the film. Bhanu Pratap Singh's story is decent and could have made for a gripping scarefest. Bhanu Pratap Singh's screenplay however is unimpressive overall. He gets the scare quotient right only in few scenes. Even in the main story, things are barely convincing. Bhanu Pratap Singh's dialogues are passable. Bhanu Pratap Singh's direction is nothing great. He makes good use of his knowledge in creating a scary atmosphere. A few scenes are well executed. But most of the scenes fail to impress. Trouble begins in the first 15 minutes itself when a random couple is shown venturing into the massive ship undetected and playing hide and seek. The ship is ten storeys tall and this information is given by the makers themselves just few minutes before this scene. But no explanation is given how the lovers manage to climb atop the deck which is at such a height. This scene actually gave a clear indication that logic and common sense are not going to be the strong points of this film. And sure enough, the absurdities continue in the second half, especially the climax. Many questions are left unanswered and it is sure to baffle viewers when they come out of theatres. BHOOT: PART ONE – THE HAUNTED SHIP begins on a fair note as Prithvi's past and glimpses of the happenings on the ship in 2001 is depicted. The first half doesn't have much of a story as such but it keeps you intrigued as the scary atmosphere is well created. A few jump scares also serve the purpose. The interval comes at a great point. Post interval, there's some movement in the story and you actually get to know where the film is headed. Still, a few unwanted scenes are there, like Prithvi imagining that he's talking to his dead daughter at the bank of a river. On the positive side, the scene in the church is excellent and one expects the film to go on a high from here. Sadly the climax is riddled with clichés and flawed developments that kill the joy completely.
Talking of performances, Vicky Kaushal is in good form. He looks very dashing and gets his act right, without going overboard in any scene. Bhumi Pednekar is decent in a cameo. Ashutosh Rana (Professor Joshi) is fine and gives one a déjà vu of his earlier performance in RAAZ. His character sadly gets a raw deal in the end. Akash Dhar (Riyaz) plays Prithvi's best friend and has an important role. He is decent but again, he doesn't have much to do later. Meher Vij has a superb screen presence but her performance suffers on account of bad writing. Sanjay Gurbaxani (Agnihotri) is average. The actor playing Amar looks a bit creepy which works well. The actors playing Meera and Megha do very well. Akhil Sachdeva's music has no scope. 'Channa Ve' is played in the opening credits. Ketan Sodha's background score is horrifying and works. Pushkar Singh's cinematography captures the mood very well. Aditya Kanwar's production design is top-notch. The abandoned ship especially is well designed. Natashcha Charak and Nikita Raheja Mohanty's costumes are realistic. Vikram Dahiya's action is filmy and takes away the authenticity. Redefine's VFX is first rate and adds to the horror factor. Bodhaditya Banerjee's editing is dragging and could have been crisper. Ideally, this film shouldn't have been more than 90 minutes long. On the whole, BHOOT: PART ONE – THE HAUNTED SHIP suffers from a half-baked plot and a flawed narrative which leaves viewers confused. The end result is completely unconvincing, barring a few scenes that provide some chills. At the box office, it will be rejected by the audience. Disappointing!
11 years ago, Imtiaz Ali, fresh out of the super-success of JAB WE MET [2007], presented his next, LOVE AAJ KAL [2009]. It was a unique film for that time as it focused on not one, but two love stories, set in different eras. Also, lead actor Saif Ali Khan played the lover boy in both the tracks and that also ensured the film stood out. Director Imtiaz Ali now uses this idea once again in a film, which is also titled LOVE AAJ KAL. It features Kartik Aaryan and Sara Ali Khan and their chemistry has already become a talking point. So does LOVE AAJ KAL manage to be as excellent as its predecessor? Or does it fail? Let's analyse.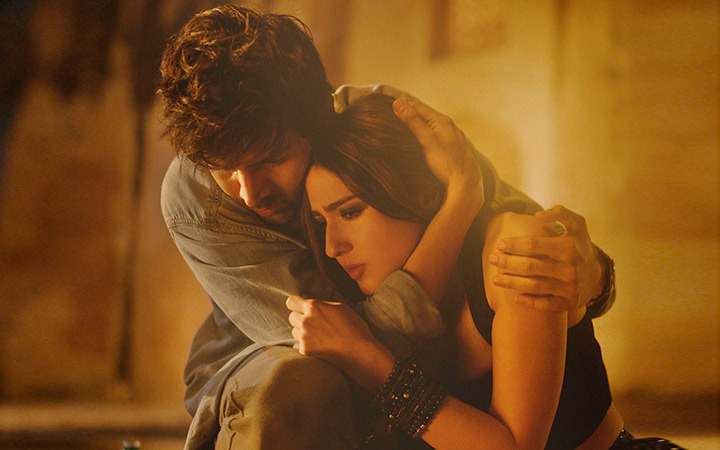 LOVE AAJ KAL is the story that tackles the ever-changing dynamic of being in and finding love. Veer (Kartik Aaryan) and Zoe (Sara Ali Khan) are based in Delhi and they meet one night at a nightclub. Both attempt to get intimate but Veer backs off at the last minute. Veer however realises Zoe is special to him. He finds out that she works from a co-working space. He also lands up there. Zoe is at first irritated with him but she's interested in him. Meanwhile, Raj (Randeep Hooda), the owner of the co-working space, witnesses their love blossoming in front of his eyes. Zoe shares her views with Raj that she wants to have a casual relationship and doesn't want to get into a serious relationship so soon. At this, Raj begins to narrate his own story. This is a time when he was Raghu (Kartik Aaryan) and was a school kid in Udaipur. He is crazily in love with Leena (Arushi Sharma). She too falls for him and one day, both get caught. Her family asks her to move to Delhi. Raghu, madly in love, follows her to the capital city. He starts to work as a waiter. Zoe is enchanted to hear about Raj's story. She decides to give love a chance. She gets a job offer from Dubai and she deletes the mail as she doesn't want to be away from Veer. However, this is when Raj drops the bomb. He reveals to Zoe that Raghu breaks up with Leena as he turns into a playboy. This and her mother's (Simone Singh) constant reminder that she shouldn't sacrifice career for love gives her a jolt. What happens next forms the rest of the film. Imtiaz Ali's story is decent. The basic plot makes an interesting comment and if handled well, it could have made for a great romantic film. Imtiaz Ali's screenplay however doesn't do complete justice. A few scenes are very relatable as it talks about the complexities of today's times. But on the flipside, it's also quite unconvincing. Dialogues are a bit philosophical and could have been simpler yet meaningful. Imtiaz Ali's direction is not upto the mark. He gets a few things right. The use of graffiti on the walls and parallels being drawn between the two stories does impress. A few scenes are very well handled and bear his stamp. But there are times when one does wonder where the film is going. Some scenes don't have the desired impact and even end up being unintentionally funny. He also leaves loose ends and a few subplots don't get the logical conclusion. Imtiaz also doesn't focus on backstories of his characters. This was something seen even with Shah Rukh Khan's character in JAB HARRY MET SEJAL [2017]. In the case of LOVE AAJ KAL, Veer seems socially awkward and one doesn't understand why that's so. LOVE AAJ KAL begins on a fine note as the characters of both eras get established. Yes, things do seem a bit off especially some dialogues and Veer's behaviour and his body language. However the 90s track has a charm and keeps the interest going. One of the best scenes here is when Raghu and Leena have a romantic moment in the train. The twist in Raghu's tale comes as a bolt from the blue. This bit particularly works because till now, it looks like a clone of Rishi Kapoor's track from the old LOVE AAJ KAL. As a result, audience won't see it coming. Trouble however starts from the interval point. Zoe's outburst is weird. Post interval, the film does pick up when Veer comes to pick up Zoe. Also, the culmination of Raghu's story is poignant. However, Zoe's actions take the film down. The final scene is just okay.
Talking of performances, both Kartik Aaryan and Sara Ali Khan give their best shot. Kartik gets to do something different and excels. In a few scenes, he ups the humour quotient as well. His intense look is watchable. Sara too follows her director's instructions to the T and in a few scenes, you do see her brilliance. However, her character is so weird that despite her best efforts, it comes across as a caricature. Randeep Hooda is dependable. But few of his scenes get repetitive after a point. Arushi Sharma is sweet and has a fine screen presence. Simone Singh is fair. Others do well. Pritam Chakraborty's music won't stand the test of time like the previous LOVE AAJ KAL. 'Haan Main Galat' is catchy but played in the end credits. 'Parmeswara' is wacky but audiences won't be able to connect. 'Dhak Dhak', 'Aur Tanha' and 'Shayad' are fine. Ishaan Chhabra's background score gels well with the film. Amit Roy's cinematography is quite great in some sequences. But in some close up shots, it is not upto the mark. Suman Roy Mahapatra's production design is quite stylish, especially in present day portions. Aki Narula's costumes are quite appealing, especially the ones worn by Sara and by Kartik in present day track. Aarti Bajaj's editing is sans complaints. On the whole, LOVE AAJ KAL is strictly for the youth and romantic at heart. At the box office, it will start on a positive note on the account of its novel cast and the festive (Valentine's Day) period. The business will be decent across urban multiplexes while business at single screens may remain average.
The tiny state of Goa has been a great destination for our filmmakers over the years. Rohit Shetty has shot and based most of his films there. Besides, there have been films where Goa played an indispensable part like HONEYMOON TRAVELS PVT LTD [2007], DIL CHAHTA HAI [2001], KABHI HAAN KABHI NAA [1994], GO GOA GONE [2013], FINDING FANNY [2014] etc. Then there was DUM MAARO DUM [2011] which talked about the dark side and the drug mafia of this beach state. Now Mohit Suri futher explores this idea with loads of madness and romance in his style in his latest flick, MALANG. So does MALANG manage to entertain and appeal to its target youth audience? Or does it fail to impress? Let's analyse.
MALANG is the story of love and revenge. Two tracks run simultaneously in the film. The flashback track shows Advait (Aditya Roy Kapur), with a disturbing family history, going to Goa for some fun. Here he bumps into Sara (Disha Patani) who has come to Goa from abroad to conquer her fears. Over drugs and running away from the police, they fall for each other. At first they decide to keep their relationship casual but things get serious. In the present day track, five years later, Advait has just got released from the jail. He's now a killing machine with rage in his eyes. As soon as he's out, he calls Inspector Anjaane Agashe (Anil Kapoor) and informs him that he's about to commit a murder. Agashe takes it lightly at first but in no time, Advait kills a person, that too a police inspector named Victor (Vatsal Seth). Few hours later, he kills two more cops – Nitin Salgaonkar (Keith Sequeira) and Deven Jadhav (Prasad Jawade). All three work under Inspector Michael (Kunal Kemmu). He's married to Teresa (Amruta Khanvilkar) and his marriage is on the rocks. He believes in following the law and faces trouble in solving the case with Agashe, who relies on committing encounters on the spot. Both get to work before Advait can kill anyone else. In the course of his investigation, Michael begins to follow Jessie (Elli AvrRam) who he believes is connected with the case. Meanwhile, Agashe comes face to face with Advait. The latter had the opportunity to escape but he doesn't. He wilfully surrenders. What happens next forms the rest of the film. Aseem Arrora's story is decent. But it is a bhel puri of various films like EK VILLAIN [2014], MURDER 2 [2011], MARJAAVAAN [2019], RACE [2008] etc. Aniruddha Guha's screenplay ensures most scenes don't give a strong déjà vu of any film. There's a lot happening in the film and the script is written in such a way that it does not bore the audience. Aseem Arrora's dialogues are subtle but sharp and don't go over the top in most places. Mohit Suri's direction is good. There's a marked improvement from his previous films. There's a lot of style in his execution that gives the film a fresh and a nice touch. There are lot of characters and subplots but he joins them seamlessly. Also, often, filmmakers go the psychedelic way while showing the effects of drugs on protagonists. This has become quite clichéd now and surprisingly, Mohit doesn't go that route at all. A few scenes are very well handled, especially the present-day scenes. But on the flipside, some developments don't work as intended whether it's the love story or Michael's dilemma. Even the backstory of Advait and Sara seems half-baked. MALANG begins on a massy note. The one-take action scene is quite entertaining. The film then goes on a flashback mode showcasing Advait and Sara's romance. It is interspersed with the present-day thrilling portions. A few portions here stand out like Agashe interrogating the African drug dealer (this is sure to raise tons of laughs), Agashe finding Nitin Salgaonkar and of course the intermission point. Post-interval, the flashback slows down the film a bit as one is more curious to see what happens once Advait is in the clutches of the cops. There's a solid twist in the tale and though it comes as a shocker, it is also a bit convenient.
Speaking of performances, each and every actor does fine. Aditya Roy Kapur is in great form. He looks very convincing as a fearless man with a vengeance who can take on dozens of goons. His acting in some crucial scenes could have been better but he manages. Disha Patani probably gets the most screen time ever. She looks gorgeous and delivers a heartwarming performance. Anil Kapoor provides the humour quotient. But his character is a lot more than just a funny man and the talented actor gets it just right. And he looks dashing! Kunal Kemmu's character too has a lot of shades and he rocks the show. Elli AvrRam is decent at best. Her dialogue delivery could have been a bit better. Vatsal Seth, Keith Sequeira and Prasad Jawade are okay. Devika Vatsa (Vani Agashe) leaves a huge mark in a cameo. The music of the film weak and a film like this ought to have super-hit music. The title track and 'Hui Malang' are the best of the lot and are well shot. 'Chal Ghar Chalen', 'Bande Elahi', 'Humraah' and 'Phir Na Milen Kabhi' lack repeat value. Raju Singh's background score is dramatic. Vikas Sivaraman's cinematography is stunning and one of the best in recent times. Notice how the first scene (the long one-take shot) is captured and how sufficient care is taken not to show Aditya Roy Kapur's face until the right time. Even the scenes of Goa and Mauritius are captured with perfection. Vintee Bansal and Sidhant Malhotra's production design is a bit theatrical but works. Ayesha Dasgupta's costumes are super stylish, especially the ones worn by Aditya Roy Kapur, Disha Patani and Anil Kapoor. The manner in which Anil wears his police shirt on a T-shirt and keeps it unbuttoned makes a unique style statement. Aejaz Gulab's action is not too gory and seems realistic. NY VFXwaala's VFX is fine. Devendra Murdeshwar's editing is simplistic. On the whole, MALANG is high on style with good performances and thrilling moments but has an average storyline. At the box office, it only has the advantage of a clear one-week window and will therefore do average business.
Saif Ali Khan excels in all kinds of roles but his role of a cool dude in light-themed films has been a favourite for many moviegoers. He played such characters in several memorable films like HUM TUM [2004], SALAAM NAMASTE [2005], LOVE AAJ KAL [2009] and got immense praise. Now the actor is back in this space after a hiatus with JAWAANI JAANEMAN. It's a special flick as it's the first production under his new banner, Black Knight Films. So does JAWAANI JAANEMAN emerge as a fine piece of entertainer? Or does it fail to impress? Let's analyse.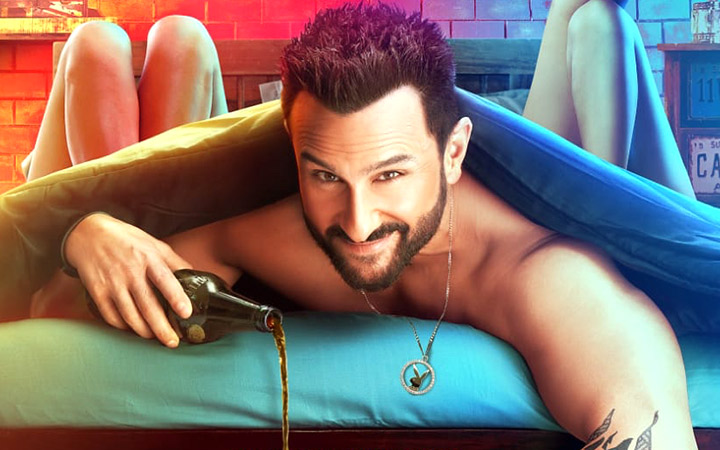 JAWAANI JAANEMAN is the story of a 40-year-old playboy whose life suddenly turns upside down. Jassi aka Jazz (Saif Ali Khan) is in his 40s and is based in London. He's single and in no mood to commit. By profession, he's a real estate broker and works with his brother Dimpu (Kumud Mishra). But he spends most of his time partying and getting involved with girls. He is also about to seal a redevelopment deal that will make him the biggest broker in London. Life is going great for him until one day he meets Tiya (Alaya F). At first he flirts with her, with the ultimate aim to take her to bed. However, she drops the bomb that she might be his daughter! To make matters worse, the DNA test confirms that they are related. And that's not all. It also comes to light that Tiya is pregnant! So Jazz finds out that he's not just someone's father but also to-be grandfather! What happens next forms the rest of the film. JAWAANI JAANEMAN is a remake of an Italian film. The plot is promising and could have made for a hilarious and touching entertainer. The screenplay however is inconsistent and weak at many places. Only some scenes work and provide laughs. Hussain Dalal and Abbas Dalal's dialogues are witty and try their best to enhance the impact. Nitin Kakkar's direction is average. He doesn't keep the flow of the film organic. Some developments happen suddenly, be it Jazz developing feelings for Rhea (Kubbra Sait) or Jazz asking Tiya to shift in his house. These scenes are still digestible. But a scene in the second half where a local randomly accuses Jazz of cheating him in a property deal comes out of nowhere. Till now, viewers knew Jazz as a lazy worker but not someone who is deceitful. Hence, this revelation seems bizarre. On the positive side, he gets the emotion and humour right in some scenes. Also, he keeps the duration in check (119 minutes). JAWAANI JAANEMAN starts off on an okay note as the viewers get introduced to Jazz and his playboy lifestyle. The film gets interesting once he gets Tiya home and she reveals the truth. It makes for a hilarious watch. Another memorable scene in the first half is when Jazz and Tiya meet Dr. Kriplani (Kiku Sharda). One expects lot more to happen but story just doesn't move then. The intermission point is a bit awkward. Post interval thankfully there's some movement in the story. But now the film drags. Also, the impact is weakened by property deal track. What brings some respite is the track of Ananya (Tabu) but even that loses fizz soon. The final scene of the film is heartwarming.
Saif Ali Khan is completely in his element and entertains thoroughly. Such kind of a role suits him to the T and he constantly tries to rise above the script. Alaya F makes an excellent debut and puts up a confident act. She looks gorgeous and is the only actor who moves viewers to an extent. She has a promising career ahead. Tabu has a late entry but raises loads of laughs. But her character has no emotional arc. Chunky Panday (Rocky) doesn't have much to do initially. He has a crucial scene in the second half in the hospital but it doesn't work. Kubbra Sait is adorable and one wishes to see more of her. Kumud Mishra is dependable. Kiku Sharda is funny. Dante Alexander (Rohan) is over the top, as per the character's requirement. Rameet Sandhu (Tanvi) leaves a mark. Farida Jalal (Jazz's mother), Shivendra Singh Mahal (Jazz's father) and Diljohn Singh (Grover) are okay. Songs are all forgettable. 'Ole Ole 2.0' gets registered a bit as it's a popular tune. 'Gallan Kardi', 'Bandhu Tu Mera' and 'Mere Baabula' don't work. 'Jinhe Mera Dil Luteya' is played in the end credits.  Ketan Sodha's background score is sans complaints. Manoj Kumar Khatoi's cinematography is pleasing. The locales of London are well captured. Urvi Ashar Kakkar and Shipra Rawal's production design is superior. Sanam Ratansi's costumes are quite glamorous and all the actors in the film look great. Sachinder Vats's editing (additional editing by Chandan Arora) jumps at places. On the whole, JAWAANI JAANEMAN boasts of fine performances by Saif Ali Khan and newcomer Alaya F. But the direction is weak and emotionally, the film doesn't work. At the box office, it will be a tough ride for the flick considering the lack of buzz.
A small track in Priyanka Chopra-starrer MARY KOM [2014] dealt with the protagonist returning back to boxing after motherhood. It gave a nice insight of what women go through when they make a comeback in sports after giving birth and how it's tough for them not just physically but more so, mentally. Now Ashwiny Iyer Tiwari, of NIL BATTEY SANNATA [2016] and BAREILLY KI BARFI [2017] fame, takes this aspect as a central idea for her next film, PANGA, starring Kangana Ranaut in the leading role. So does PANGA manage to touch as well as entertain? Or does it fail to entice? Let's analyse.
PANGA is the story of a mother trying to fulfil her dreams. Jaya Nigam (Kangana Ranaut) is a pro at Kabaddi. She slowly rises and also becomes the captain of the Indian Kabaddi team. She is meanwhile married to Prashant (Jassie Gill) and gets pregnant just before she is to go for a major tournament. She still assures her seniors that she'll be back soon. However, her son is born prematurely and with a very weak immune system. The doctor informs that they'll have to take care of the baby tremendously and only then will he have a normal growth. Jaya hence gives up her dream. She takes up a job in the railways and divides her time between her work and raising her son Adi (Yagya Bhasin). 7 years pass. Jaya is finding it difficult to fulfil the responsibilities expected from her. Moreover, she meets Meenu (Richa Chadha), who was in Jaya's team and still plays Kabaddi. One day, Adi suggests that his mother should make a comeback in Kabaddi. He persuades Prashant and both begin nag Jaya. Jaya is unsure as she feels she has grown old and is not that fit. Prashant suggests that Jaya should pretend to make comeback and a month later, she can claim that she didn't get selected. Jaya hence begins her practice. At first, it's difficult for her but soon, she gets enthusiastic about the whole process. After a long time, she realises she is finally living her life. Two months pass and one day, she tells Prashant that she wants to continue practicing and try to get into the Indian team. What happens next forms the rest of the film. Divya Rao's research and concept is fairly nice and simple. The story has a lot of potential and also it's a bit unique. We have had sports films in the past but a film on a mother making a comeback hasn't been tackled as a main plot. Nikhil Mehrotra and Ashwiny Iyer Tiwari's screenplay (additional screenplay by Nitesh Tiwari) also retains the simplicity and relatability. The writing is peppered with some entertaining moments that keep the interest going. On the flipside, it could have been tighter, especially towards the second half. Also, the film gives a heavy déjà vu of DANGAL [2016]. Nikhil Mehrotra and Ashwiny Iyer Tiwari's dialogues (additional dialogues by Nitesh Tiwari) are one of the highpoints. Some of the one-liners, especially the ones uttered by the child actor, will bring the house down. Ashwiny Iyer Tiwari's direction is good. It's evident that her own personal experiences have also seeped in the film. A few sequences are very deftly handled. The finale especially is too good and would be greeted with claps and whistles. The beauty of it is that you know what's going to happen and yet, you can't help but feel exhilarated when it unfolds. Also, to see the way Jaya gets the support of her husband, her son, her mother, her bestie and even her neighbour is quite heartwarming and would be loved by female audiences especially. On the flipside, except for the ending, the predictability of the script does affect the impact along with the long length. Jaya's flashback doesn't really make it clear that she had achieved such heights of stardom. Also, Prashant seemed sad when Jaya announces her plan to do a comeback but it wasn't the case, as revealed later on. This bit was bewildering and could have been done away with or handled better.
PANGA has a fine commencement showing the small town life with the focus on Jaya's family and their day to day activities. A lot happens in the first half – Meenu coming back into her life, Jaya missing the sports day, Jaya getting reprimanded by Adi, Jaya's flashback and Jaya's practise session. The first half surprisingly is just 51 minutes long. The post interval portion, however, is almost 1 hour 18 minutes in duration and could have been shorter. It's touching to see how Jaya balances between her passion and her family and also the politics that happens over the selection of the team. But the pace of the film is slow here and also, the training session is stretched. Jaya not getting to play for most of the matches also gets a bit repetitive. Thankfully, the climax is powerful which helps the film end on a high note. PANGA rests on Kangana Ranaut majorly, though others also do well. The actress, as always, delivers a smashing performance and not even for a single second, does she go off character. As Jaya the mother, she's quite adorable and convincing. And even as Jaya the player, she is effortless. Jassie Gill lends able support and his character will be loved. But he grins a bit too much, especially in the flashback portions, and it makes him look a bit of a caricature. Yagya Bhasin is a rockstar. He gets to play a great part and he uplifts the mood of the film in many places. Richa Chadha is credited as a special appearance part but she has a major role to play. She too contributes a lot to the film, not just in terms of comedy, but also in terms of much-needed moral support to Jaya. Megha Burman (Nisha Das) has a late entry but leaves a huge mark. Neena Gupta (Jaya's mother) is passable. Rajesh Tailang (Indian national coach) is good and is an actor to watch out for. Smita Dwivedi (Smita Tambe, team captain), Kusum Shastri (Jaya's neighbour), Sudhanva Deshpande (Indian Railway coach) and Shantanu Das (Eastern Railway coach) are decent. Shankar-Ehsaan-Loy's music is soulful but is not memorable at all. 'Bibby Song', the title track and 'Jugnu' are okay while 'Dil Ne Kaha' and 'Wahi Hain Raste' are forgettable. Sanchit Balhara and Ankit Balhara's background score is subtle but rightfully loud in the scene where Adi tells Prashant that Jaya should make a comeback. Jai I Patel's cinematography is fine in the crucial Kabaddi scenes but in a few scenes, its quite in-the-face. Sandeep Meher's production design is straight out of life. Rushi Sharma, Manoshi Nath and Bhagyashree Rajurkar's costumes also add to the authenticity. Special mention should also go to Sunita Vishwas Rao (Kabaddi co-ordinator), Gauri Wadekar (Kabaddi Coach and choreographer) and Abdul Salam Ansari (Kabaddi action director) for making the Kabaddi scenes look so rich and real. Ballu Saluja's editing should have been slick. On the whole, PANGA is a progressive and touching sports drama that works thanks to its plot, execution, some fine moments and of course the superlative performance of Kangana Ranaut. At the box office, it faces tough competition from STREET DANCER 3D and also the holdover release TANHAJI: THE UNSUNG WARRIOR and hence it'll need a strong word of mouth to succeed.
Dance films have been a rage in the West and in Bollywood, this genre got an establishment thanks to ABCD – ANY BODY CAN DANCE [2013]. Directed by Remo Dsouza, it starred unknown faces and yet fetched a decent opening and did good business at the box office. The series got a boost as the second part, ABCD – ANY BODY CAN DANCE – 2 [2015] starred Varun Dhawan and Shraddha Kapoor and was a Rs. 100 crore grosser and the first such film for both the actors. Now Varun, Shraddha and Remo join hands once again for STREET DANCER 3D, which is also in the same zone as the ABCD films. This time, they promise to take the dance and madness many notches higher. So does STREET DANCER 3D manage to fulfil the expectations? Or does it fail to impress? Let's analyse.
STREET DANCER 3D is the story of two warring groups uniting for a larger cause with the backdrop of dance. Sahej (Varun Dhawan) is an Indian origin British resident based in London with his family. He and his brother Inder (Punit J Pathak) are a part of a dance group called Street Dancers. Inder had participated in a globally reputed dance performance called Ground Zero. Sadly, in the final act of his dance performance, he gets injured and breaks his knee. Two years later, Sahej travels to Punjab, India for a wedding. He returns with lot of money which he uses to buy a dance studio. He tells Inder that he got this money by performing back home. Sahej reunites the Street Dancers gang and they begin their street dance performances. In the same locality, another dance group resides called Rule Breakers. They are of Pakistani origin and comprise of Inayat (Shraddha Kapoor), Zayn (Salman Yusuff Khan) among others. Their dance is quite superior and both groups often get into tussles. Sahej realizes that Street Dancer group has to get their dance moves right. He takes the help of Nora (Nora Fatehi), a dancer in a British dance group called The Royals and also his girlfriend. She improves the dance of the group. Street Dancers and Rule Breakers often assemble at a restaurant run by Prabhu Anna (Prabhudheva) to watch the India vs Pakistan cricket match. One such time, they get into a fight and attack each other with food. They stop only when a cop (Murli Sharma) intervenes. While leaving from there, Inayat notices suspicious looking men entering from the back door of the restaurant. During her next visit, she again witnesses it and this time, she enters the same entrance and confronts Prabhu. At this, Prabhu reveals that these men are illegal immigrants from the Indian subcontinent and that he gives them leftover food. Not just that, he packs all the leftover dishes and distributes them to a colony housing illegal immigrants. Inayat is moved with this gesture. Meanwhile, the Ground Zero competition is announced again and the prize money is staggering. Inayat informs the Rule Breakers about the plight of the immigrants. They all decide that if they win Ground Zero, they'll use the prize money to help these people return back to their country. Street Dancers too decide to participate in Ground Zero. Prabhu Anna advises both the groups to unite as that'll help them win. What happens next forms the rest of the film. Remo Dsouza's story is not novel. A few developments are fine but predictable. However, Tushar Hiranandani's screenplay (additional screenplay by Jagdeep Sidhu) is quite entertaining and very simple. It's easy to comprehend what's going on despite so many characters and so much of dance happening. A few dramatic sequences especially are well scripted. Farhad Samji's dialogues (addtional dialogues by Jagdeep Sidhu) work well but one expects a lot from this talented writer especially some witty one-liners. Remo Dsouza's direction works for most parts. The dance sequences, obviously, are handled well. He excels especially in the confrontational sequences be it Mac (Francis Roughly) assaulting Poddy, Poddy-Sahej's fallout, Sahej's emotional moment with his brother Inder in the second half and Sahej's speech in front of Inayat's family. On the flipside, the film is a bit too long at 143 minutes. The first half, particularly, could have been shorter. Also, one wishes if some of the developments were backed by logic. It is bewildering why Amrinder (Aparshakti Khurana) and his friends blame Sahej for their bad experience in London. It was Amrinder and his pals who were behind Sahej in Punjab and they literally forced him to take them to London. So Sahej should not have felt responsible and guilty for their miserable condition. A similar illogical development can be seen in the climax. Thankfully, the film has many other plusses that compensate for these minuses. STREET DANCER 3D begins on a visually stunning note. The introduction piece is well shot and thought of and instantly sets the mood. The introduction of Inayat is quite fun while Nora's entry will surely soar the temperatures in this cold weather. Nothing much then happens till a point. It's only when Sahej narrates his Punjab experience to Poddy (Raghav Juyal) that the interest lifts again. The intermission comes at a fine juncture. Post-interval, the film drops again but a nice plot point is added here when Sahej breaks off from Street Dancers. This track works well. The immigration bit is touching but logically flawed and that affects some impact. But the film has lot more to impress. The semi-final sequence is sure to be greeted with claps and whistles. The climax has enough drama and entertainment to keep viewers hooked. The film ends on a touching note with a montage of the SWAT (Sikh Welfare & Awareness Team) and their noble work in London.
Talking of performances, Varun Dhawan as always is quite entertaining and has a terrific screen presence. And he looks dashing. Shockingly, in comparison to Shraddha Kapoor and Nora Fatehi, he pales when it comes to dance. Shraddha Kapoor looks like a million bucks and is a treat to watch. Her screen time is a bit limited however in the second half. Also, one wished to see some sort of romance between the two as that would have made their fans happy. Nora Fatehi has a very small role but it's very crucial and it's bigger than her part in BATLA HOUSE. She is smoking hot and her entry scene is the best out of all actors! Aparshakti Khurana is great and makes sure that he doesn't go overboard. Prabhudheva is effortless. His dance part appears late but once it does, it takes the film to a high! Punit J Pathak is memorable. The rest of the actors playing the dancers like Salman Yusuff Khan, Raghav Juyal, Dharmesh Yelonde (D), Sushant Pujari (Shushi), Caroline Wilde (Alisha) etc do well. The rest of them are also quite good and dance well but don't get registered much. Francis Roughly is fine in a sort of villainous role. Zarina Wahab (Amarinder's mother), Murli Sharma and Manoj Pahwa (Chabda) are passable. Others are good. There are almost 10-11 songs in the film and most of them thankfully are well choreographed and make an impact. 'Muqabla' is the best of the lot and single-screen cinemas especially will go in a frenzy! 'Mile Sur Mera Tumhara' comes next best followed by 'Bezubaan Kab Se', 'Pind' and 'Garmi'. 'Gann Deva' seemed forced while 'Suno Gaur Se Duniya Walo' is missing in the film. 'Dua Karo' is moving and is well shot. 'Illegal Weapon 2.0', 'Lagdi Lahore Di' and 'Nachi Nachi' are okay.  Sachin-Jigar's background score is a bit loud but is in sync with the film's mood. Kruti Mahesh, Rahul Shetty and Tashan Muir's choreography is one of the highpoints. Each and every dance piece is novel and visual treat. Vijay Kumar Arora's cinematography (Punjab schedule shot by Tushar Kanti Ray) is sans complaints and the dance scenes especially are beautifully captured. Tanvi Leena Patil's production design is appealing. Costumes are quite sexy especially the ones worn by Varun (Aki Narula), Shraddha (Tanya Ghavri) and Nora Fatehi (Jerry Dsouza). Post House Studios' VFX has played a major role here. The slow motion and light effects especially enhance the impact. Even the 3D is a treat to the eyes. Manan Ajay Sagar's editing is good for most parts but could have been more tighter. On the whole, STREET DANCER 3D is a terrific combination of rich visuals, amazing choreography and strong emotions. At the box office, it will appeal to its target audience – the youth and is most likely to enter the 100 crore club.
Filmmaker Luv Ranjan has launched quite a few actors, most notable among them being Kartik Aaryan. He casts them repeatedly and few of them have hit the bullseye at the box office as well. He turned producer with the 2018 super-hit flick, SONU KE TITU KI SWEETY, also directed by him. He had another hit film in 2019 in the form of DE DE PYAAR DE. In 2020, his banner Luv Films will be releasing as many as 3 films, and the first one to come out is JAI MUMMY DI. It is a long-delayed film but looks fresh and has the Delhi flavour in abundance, which gives it a chance to excel in North India. So does JAI MUMMY DI manage to be as entertaining as other Luv Ranjan films? Or does it fail to entice? Let's analyse.
JAI MUMMY DI is the story of two lovers whose mothers are sworn enemies of each other. Delhi-based engineering students, Puneet Khanna (Sunny Singh) and Saanjh Bhalla (Sonnalli Seygall), are in love with each other. Saanjh proposes to Puneet but the latter declines. He too wants to settle down with Saanjh but is afraid of his mother. That's because Puneet's mother Laali (Supriya Pathak) and Saanjh's mother Pinky (Poonam Dhillon) hate each other a lot. Interestingly, they were the best of friends at one point and moreover, they reside next to each other. But they can't stand each other's sight. And Puneet is too scared to break the news that he's in love with the daughter of her 'enemy'. In anger, Saanjh breaks up with Puneet. She starts looking for suitable groom for marriage and even approves of Dev (Bhuvan Arora). Their marriage is fixed for October 16 at Diamond Hall in Noida. When Puneet's mother Laali finds out that Pinky has managed to lock her daughter's wedding, she feels jealous. Not wanting to be left behind, she quickly selects a girl for Puneet, Sakshi. What's more, Puneet and Sakshi's marriage is also set on October 16 and that too in Diamond. Meanwhile, Puneet and Saanjh realize that they won't be able to stay happy with anyone else but each other. Hence, they patch up and think of ways to bring their respective mothers together. When nothing works, they decide to elope and get married. What happens next forms the rest of the film. Navjot Gulati's story rests on waferthin plot. But it's a great idea and could have made for a fine entertainer. But Navjot Gulati's screenplay plays spoilsport in a major way. The film is laced with poorly written sequences and not-so-funny moments. Also, the flow of scenes is not smooth. Navjot Gulati's dialogues also add to the negative impact. Barring a few one-liners, the rest of it doesn't have the desired impact. Navjot Gulati's direction is terrible. With the script, he already made a mess, but he could have covered it up with his direction. Sadly, even his execution is very bad. The film never goes on a high or goes into the funny zone, which it ideally should have. And it's really fortunate since the concept had the promise to go all out. And the climax sadly is very thanda as one expects some major confrontation and eventual patch up. The worst is reserved for the very final scene and it totally takes the film down. JAI MUMMY DI begins on a very awkward note, to explain the enmity between the two women. The scene may have looked interesting on paper but translates poorly on screen. The song 'Mummy Nu Pasand' ups the interest but it goes downhill in no time. A few scenes are bewildering. For instance, why Pinky also follows suit and shifts to Ghaziabad, that too next to Laali's residence. The humour quotient in the film is very less and half of whatever is there doesn't work. Ideally, any other worthy director or writer would have shown the lovers going to insane lengths to bring their mothers together and how it causes madness in the process. Here, the lovebirds hardly do anything of that sort. The intermission point tries to be dramatic but doesn't work. Post-interval, the film keeps getting repetitive and it tests the patience of the viewers. This is despite the 105 minutes of runtime. One can't just wait for the mothers to find out the truth and patch up. Finally, it happens in the end but ideally, it should have taken the film to a high. But nothing of that sort happens. The most disappointing bit of the film however is the reason why Laali and Pinky started fighting in the first place.
Talking of performances, Sunny Singh suits the part. His acting is nothing great but he manages to pull through the role nicely. Sonnalli Seygall gets to show her acting chops. In PYAAR KA PUNCHNAMA 2 [2015], she got overshadowed by other actors. But here, the focus is majorly on her, especially in the first half, and she does fine. Supriya Pathak and Poonam Dhillon are strictly okay. Shockingly, the film ideally should have revolved around them but they don't get the screen space that they deserve. Rajendra Sethi (Trilochan Khanna) and Danish Husain (Gurpal Bhalla) are nothing great. Veer Rajwant Singh (Vineet) is however good as Puneet's brother. Alok Nath (Sanjog Luthra) is wasted. It's bewildering why he was even there in the film. Bhuvan Arora is the funniest part of the film. The actor playing Sakhi is passable. Neeraj Sood (Jasbir Bhullar) is good as always. Nushrat Bharucha, Ishita Raj and Varun Sharma do well but their cameos come at a time when the viewers are tired of the film already. Songs are forgettable, except 'Mummy Nu Pasand', which is catchy. 'Manney Ignore Kar Rahi' comes immediately after this track and doesn't work. 'Dariyaganj', 'Ishq Da Band' and the title track also don't manage to register. 'Lamborghini' is played in the end credits. Hitesh Sonik's background score is entertaining but it doesn't complement the scenes. Sanket Shah's cinematography and Tarpan Shrivastava's production design are appropriate. Jia Bhagia, Arun J Chauhan and Mallika Chauhan's costumes are appealing, especially the ones worn by the lead actors in the various marriage scenes of the film. Dev Rao Jadhav and Chetan M Solanki's editing is haphazard at places and is not organic. On the whole, JAI MUMMY DI is a poor fare owing to the weak script, lazy direction and lack of humour. At the box office, it won't have a long run and just has this one week window to score.
Off late, Bollywood has been making period dramas, focusing on the brave warriors of the medieval and early modern history of India. While films like MANIKARNIKA – THE QUEEN OF JHANSI and PANIPAT focused on the somewhat known chapters of history, the Akshay Kumar starrer KESARI was based on an incident that wasn't known to many. Now another film joins this latter category – TANHAJI: THE UNSUNG WARRIOR. It depicts the bravery of Tanhaji Malusare, a legend in Maharashtra, but largely unknown elsewhere. The film is mounted on a huge scale and moreover, has a terrific star cast, both of which have contributed to its hype. So does TANHAJI: THE UNSUNG WARRIOR manage to give a great time to the viewers? Or does it disappoint? Let's analyse.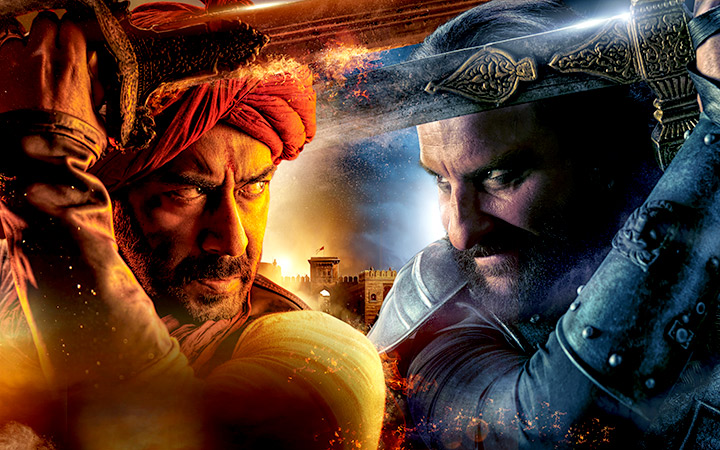 TANHAJI: THE UNSUNG WARRIOR is the story of one of the greatest warriors of India. The year is 1664. Chhatrapati Shivaji Maharaj (Sharad Kelkar) has given a tough fight to the Mughals, headed by Emperor Aurangzeb (Luke Kenny), in the Deccan region. However, when things get tough for the Marathas, Shivaji Maharaj decides to sign a treaty. As part of this agreement, he hands over some 23 forts to the Mughals, including the strategic Kondhana Fort. A few years later, Chhatrapati Shivaji Maharaj expresses his desire to recapture Kondhana. This is especially when he finds out that Aurangzeb has sent Udaybhan Rathod (Saif Ali Khan), an evil military officer, to control the fort. Chhatrapati Shivaji Maharaj realizes that his brave Subedar Tanhaji Malusare (Ajay Devgn) is the best man to get the fort back. But Chhatrapati Shivaji Maharaj refuses to even let Tanhaji know about this operation. This is because Tanhaji is busy with the marriage of his son. However, Tanhaji finds out about the plan. He persuades Chhatrapati Shivaji Maharaj to let him go for it. The Maharaj agrees and hence, Tanhaji keeps his son's marriage on hold. He then begins to plan how to recapture the fort and thereby create history. What happens next forms the rest of the film. Prakash Kapadia and Om Raut's story is excellent and well-researched. It talks about a landmark moment in India's history and at the same time, it has enough entertainment and drama. Prakash Kapadia and Om Raut's screenplay does justice to the plot in hand. The script is peppered with dramatic and massy moments that keep the interest going. However, the film drops a bit in the middle of the second half. Also, the first half could have had more hard-hitting moments. Prakash Kapadia's dialogues are simple but also sharp-worded as per the requirement. Om Raut's direction is quite praiseworthy and he handles the film like a pro. He does full justice to the scale and grandeur of the film. He also keeps the narrative uncomplicated and very simple to understand. And his biggest achievement is that he doesn't make TANHAJI: THE UNSUNG WARRIOR look like the recent period films, especially the ones of Sanjay Leela Bhansali. Bhansali's films have become a genre in itself, hence when it comes to period flicks many recent ones looked like clones of his movies. TANHAJI: THE UNSUNG WARRIOR, however, stands out. And moreover, he adds enough masala, especially in the climax, which takes the film to a high. See it to believe it! TANHAJI: THE UNSUNG WARRIOR begins with the childhood sequence of Tanhaji and the background of the Maratha Empire. The film moves too quickly here but no complaints as the impact is made. The entry of adult Tanhaji is too good and viewers would welcome it with claps and whistles. Even Udaybhan's introduction makes for a great watch. From here on till the intermission, the film keeps one engaged but the film here lacks action and a punch, which one might expect after the action scene in the start. But the intermission point is fine and it indicates that the second half will be better. And thankfully, the post-interval portion has a lot more entertainment. The sequence where Tanhaji and Udaybhan come face to face is electrifying. Also Tanhaji urging the Maratha soldiers to fight for him is a scene to watch out for. The film then drops again but the makers reserve the best for the finale. The climax battle is incredible and single screen audiences especially will go in frenzy!
TANHAJI: THE UNSUNG WARRIOR belongs to Ajay Devgn and Saif Ali Khan. Ajay is perfect for the part and adds a lot through his body language and expressions. Also his dialogue delivery in confrontational scenes is spot-on. But he goes into another mode in the climax fight and viewers would surely lap it up. Also, he deserves kudos for putting together this mammoth project and ensuring that it looks like a great cinematic product, at par with international standards. Saif Ali Khan is superb in the villainous role. He is menacing but also has a goofy side and the balance is very nicely done. In one scene dipped with black humour in the second half, he gets his act totally right! Kajol (Savitri) doesn't have much to do but her presence adds a lot to the film. Her scenes with Ajay are endearing. Sharad Kelkar stands out as Shivaji Maharaj. His personality, build and baritone voice was just right for such an important historical character. Padmavathi Rao (Rajmata Jija aau) has a fine screen presence. Luke Kenny fits the role and one wishes he had more screen time. Neha Sharma (Kamla) is decent in a supporting role. Kailash Waghmare (Chultiya) and Hardik Bharat Sangani (Gidya) are over the top but that works for their respective characters. The other actors who do well are Shashank Mahadeo Shende (Shelar Mama), Ajinkya Ramesh Deo (Pisal), Vipul Kumar Gupta (Jagat Singh), Deodatta Gajanan Nage (Suryaji), Yuri Suri (Mirza Raje Jai Singh), Nissar Khan (Beshak Khan), Arush Nand (Raiba; Tanaji's son), Prasanna Vidyadhar Ketkar (Ghesarnaik) and Niranjan Jadhao (Trimbak Rao; spy). The music is situational and not of chartbuster variety. 'Ghamand Kar' is the theme song of the film and is quite exhilarating. 'Shankara Re Shankara' comes at a great juncture. 'Maay Bhavani' is average while 'Tinak Tinak' is moving. Sandeep Shirodkar's background score adds to the drama heavily. Keiko Nakahara's cinematography is of superior quality. Despite so much of action and fights happening, the camerawork ensures that all is captured well.. Sujeet Subhash Sawant and Sriram Kannan Iyengar's production design is straight out of the bygone era. The sets are authentic and not needlessly grand, considering that the film focuses on the life of the Maratha soldiers and their houses can't resemble palaces. But while depicting Aurangzeb's residence, the designers have gone all out, rightfully so. Ramzan Bulut and R P Yadav's action is a bit gory but is controlled and visually looks great. Vikram Gaikwad's make-up is neat. Nachiket Barve and Mahesh Sherla's costumes are realistic. NY VFXWaala's VFX is splendid and there's not a single moment where the effects look tacky. Also, the 3D is not done for the heck of it and it actually complements the narrative. Dharmendra Sharma's editing is slick. On the whole, TANHAJI: THE UNSUNG WARRIOR is an entertaining and a paisa-vasool film that would be loved by the masses as well as classes. At the box office, it can run riot in Maharashtra and other mass centres and could turn out to be the first Rs. 100 crore grosser of 2020. Highly Recommended!
The number of acid attacks that have occurred over the years is alarming. What's even more shocking is the lackadaisical attitude of the authorities in preventing such attacks and prevention of sale of dangerous substances. After all, such an act can destroy lives as it damages the face permanently. Bollywood has been attempting some brave films on various topics but this was one issue that was largely ignored. Director Meghna Gulzar, who has found respect and admiration after the back-to-back success of TALVAR [2015] and RAAZI [2018] now comes up with CHHAPAAK, that attempts to address these aspects. The film has been in the news since the time the makers revealed the look of its lead actress Deepika Padukone, while it was being filmed. So does CHHAPAAK manage to entertain and shock viewers? Or does it fail in its endeavour? Let's analyse.
CHHAPAAK is the story of an acid attack survivor. The year is 2005. Malti (Deepika Padukone) is a 19 year old girl who gets attacked by acid on a street in Delhi. A good Samaritan takes her to the hospital. Her face is irreparably burnt, with no chance of it getting back to its original form. Malti however is determined to get the perpetrator behind the bars. Despite difficulty in speaking at the time of the tragedy, she manages to tell the cops that the attacker is Basheer Shaikh aka Babbu (Vishal Dahiya) and her sister Parveen. The cops arrest both and Babbu confesses that he indeed got the acid thrown on Malti. Shockingly, Babbu was a family friend of Malti's and even made the rounds of the hospital to visit her, post the attack. In the court, Malti's lawyer Archana Bajaj (Madhurjeet Sarghi) gives a tough fight but Babbu manages to seek bail on some grounds or the other. Archana stresses on maximum punishment though the law is not clear on acid attacks specifically. This prompts Malti to also file a PIL, asking for ban on the easy availability of acids. What happens next forms the rest of the film. CHAAPAAK's story is mostly based on real-life incidents and is quite hard-hitting. It also turns out to be an eye-opener as many wouldn't be aware of the seriousness of the situation and that acid is so easily available in India. Atika Chohan and Meghna Gulzar's screenplay however is inconsistent. There are scenes where the film really captivates you and moves you. But in places, the writing is not polished well while the emotional connect is missing and this affects the overall impact. Atika Chohan and Meghna Gulzar's dialogues are sharp. Meghna Gulzar's direction is strictly okay. Both TALVAR and RAAZI worked so well as they didn't just have a good story, but also great execution. But in case of CHHAPAAK, Meghna doesn't seem to be in top form. The idea to start the film from the middle of the narrative didn't quite work. Malti's struggle is moving but only till an extent. A lot could have been done here but Meghna simply rushes through some key scenes. This is especially evident in the courtroom sequence. Also, an important track is that of Malti's brother (Delzad Hivale) but hardly any time is spent on this episode. Nothing is explained later as to what happened to the brother and also Malti's father (Manohar Teli). If Meghna had indeed given her best here, then considering the potential of the story, CHHAPAAK could have gone beyond what's on screen. CHHAPAAK begins on a very dry note and in a non-linear fashion. For the first 10-15 minutes, the audiences might not get engrossed. It's only when the flashback portions commence that the film picks up. Some of the most impactful scenes of the first half are Malti seeing her face in the mirror, after the attack, for the first time, and Archana urging Malti to wake up and fight the battle. The courtroom scene keeps one hooked but one wishes it had more drama. In the second half, the romantic track doesn't work much. Also, there comes a point when one doesn't really know where the film is going. Meghna reserves another round of flashback in the climax and here, the film picks up again. Also, one understands the dynamic between the characters and what led to the acid attack in the first place.
Deepika Padukone carries the difficult part with rare subtlety. She underplays her part well and in scenes where acid is splashed on her face and she comes to terms with it, the actress does a good job. But in most scenes, she doesn't emote much and is merely the observer. One wishes she had done something in these sequences, which could have added to her performance. Vikrant Massey looks great and gives a genuinely fine performance. Sadly, he is let down by the writing. Madhurjeet Sarghi has a crucial part and plays it with élan. She looks quite confident in the courtroom scenes. Vishal Dahiya delivers a splendid performance. Delzad Hivale is wasted. Payal Nair (Shiraz) and Vaibhavi Upadhyay (Minakshi) are okay. Manohar Teli is fine and is endearing in the scene where he's secretly having alcohol. The actor playing Parveen is damn good in the courtroom scene. Shankar Ehsaan Loy's music isn't memorable. The title track is well inserted in an important scene. 'Nok Jhok' and 'Khul Ne Do' are average. Shankar Ehsaan Loy and Tubby's background score is slightly better. Malay Prakash's cinematography is appropriate. Subrata Chakraborty and Amit Ray's production design is neat. Abhilasha Sharma's costumes are realistic, especially the ones worn by Deepika. Shrikant Desai's hair and make-up is splendid and the prosthetic also is very well done. Nitin Baid's editing is incoherent. On the whole, CHHAPAAK is a brave attempt at highlighting an issue and the crime that exists in our society. At the box office, it will have a difficult journey since it is not a commercial entertainer. Its business will be restricted to a tiny section of the multiplex frequenting audience.
Cinegoers and trade experts were surprised when the trailer of the film SHIMLA MIRCHI dropped on the internet on December 26, 2019 without any intimation. The film, directed by SHOLAY director Ramesh Sippy is a long delayed romcom that is releasing five years after its making. Ramesh Sippy made the film in 2014 and it was meant to be a small and sweet romantic story set in Shimla. It is yet unclear as to why the film was delayed. However, the film which was made on a small budget is now set to release in theatres on January 3.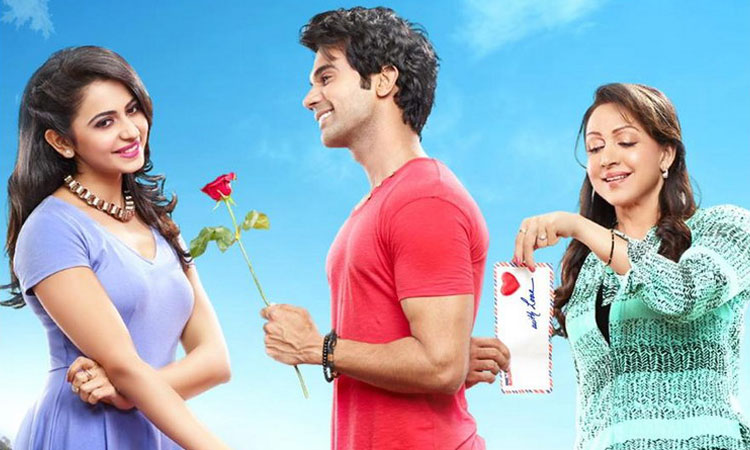 Without giving any spoilers, the film is about Avi (Rajkummar Rao) who visits Shimla during his holiday and falls in love with Naina (Rakul Preet Singh). Avi takes up a job in the hills to act on his love for Naina. However, his only weakness is that he is never able to confess his feelings for the woman he loves. Avi, on the advice of his friend writes a love letter, which lands in the hand of Naina's mother Rukmani (Hema Malini). Rukmani is a woman who is struggling from low self-esteem after her husband left her for another woman and comes to the conclusion that Avi is her secret admirer. Naina who is aware of the situation plays up to this to keep her mother sane. Talking about the film, there are no surprises when it comes to the script of SHIMLA MIRCHI. However, the script (Ramesh Sippy, Kausar Munir, Rishi Virmani and Vipul Binjola) is tight and comes straight to the point. What stands out the most, and lights up the film are the characters and dialogues in the otherwise tried and tested genre. The dialogues are good and play a huge part in keeping the audience engaged. The stark commentary on the love life of the lead actors is sure to generate some laughs. The film marks Ramesh Sippy's return to direction after a long time — while he returned to direction after 20 years, he will see his directorial venture release only after 25 years. Ramesh Sippy focuses completely on the central characters and does not care to indulge much into the external environment of these characters. Sippy has a great hold over the plot and at no point does he deviate from the central topic. Coming to the performances, at the time of filming, Rajkummar Rao was fairly new to the industry and has still managed to win our hearts with his performance. Those unaware of Rakul Preet Singh's work down south will be in for a treat to watch Rakul as the beautiful small town girl who has a thousand responsibilities to attend to. However, her constant need to take charge over her mother's life under the garb of care might get to your nerves. She does come across over the top at times because of her energy but when she shares screen with the calm natured Rajkummar Rao, it balances out well. Hema Malini is at the top of her game and puts life into the film with her infectious and vibrant screen presence. Shakti Kapoor as Captain Uncle does a great job. Though not much is revealed about his character, he will be remembered for his situational poetry. The music by Meet Bros Anjjan sets the tone for a small town romance. The lyrics penned by Kumaar beautifully capture the mood of the film. This is also the last collaboration by Meet Bros Anjjan who are behind successful songs like 'Chittiyan Kalaiyyan' and 'Baby Doll'. The film is largely set in the backdrop of a house and a cafe. Cinematographer Jitan Harmeet Singh gives this romantic journey a dreamy affect by capturing the moods of the characters with close-ups. The editing (Vijay Venkataramanan) is very crisp except for the climax, where the audience could easily do with one less song. On the whole, SHIMLA MIRCHI makes for a decent small town romance with impressive performances. At the box office, the low buzz and lack of promotions will ensure that the movie will fizzle out eventually.
Bollywood is already drooling over the elder Kaushal brother. Vicky Kaushal, from a humble debut with MASAAN, is now the dark horse that filmmakers look up to. In that light, here's Sunny Kaushal, who hasn't exactly made it big yet, but looks consistent with his efforts. After his debut stint SUNSHINE MUSIC TOURS AND TRAVELS which didn't quite hit the gold spot and a brief appearance in GOLD, here's he, with his third outing, a dance drama. Does BHANGRA PAA LE turn out to be the game-changer, or does it not?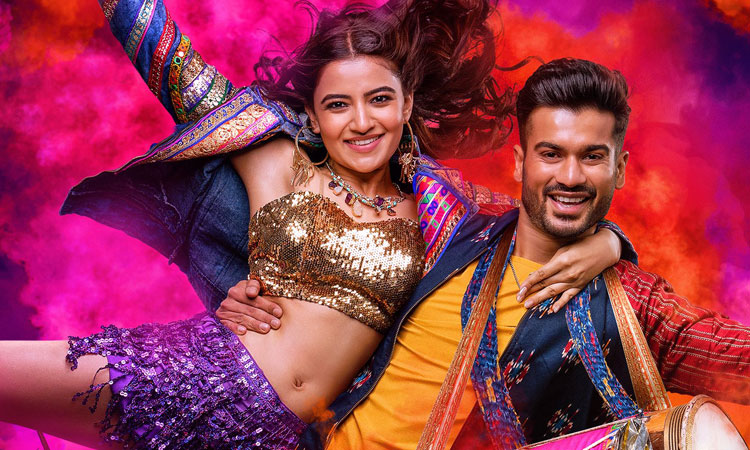 BHANGRA PAA LE revolves around Jaggi (Sunny Kaushal), a Punjabi lad and a vehement Bhangra enthusiast. He gets through to an international competitive platform and needs to win it over other contestants to exhibit the dance form to a larger audience. However, Jaggi isn't your regular Bhangra guy. He is also trying to transcend beyond a set dance form and bring flavours of fusion by merging Bhangra with several Western dance forms. Parallel to this runs a story of Jaggi's grandfather Kaptaan Singh (Sunny Kaushal), a warrior fighting the World War II. As it sounds, it is also about how different generations are bound together in the essence of evergreen music and dance. Then comes Simi (Rukshar Dhillon), not as Sunny's dreamy romantic companion but as his rival. A feisty Punjabi girl with a strong grip of Punjabi folk steps, she is the daughter of a single mother. Will Jaggi manage to win the competition, will his passion for bhangra rub off on the audience is what the rest of the film is? The story (Dheeraj Rattan) shuttles between two different time periods, trying to strike a chord with similar kinds of love, loss and agony. However, the depiction is rather forced. As a soldier who wants to come back home to his ladylove, Sunny is relatably nice. As a college guy who is unable to accept his defeat, he doesn't impact us much. While the idea of an enthusiastic dancer upholding his art sounds good, the script, in reality, is entangled. It slips off its pace at times, and seems to focus too much on the dance part, therefore not maintaining its compactness. Also, if you are someone who has watched LOVE AAJ KAL, you will probably end up finding a gallon of similarities! BHANGRA PAA LE marks the directorial debut for Sneha Taurani, who has earlier assisted filmmakers such as Ayan Mukerji and Mohit Suri. Her approach towards the story is fresh, but the product turns out to be mundane in many parts. It's one thing that BHANGRA PAA LE has no extraordinary plots to offer you, but Sneha's attempt of spinning a predictable story could result in better things. Coming to performances, while the box office wasn't kind to him in his first film SUNSHINE MUSIC TOURS AND TRAVEL, Sunny Kaushal's got the mettle. You can say that, looking at how he assimilates the energy, passion and determination that his character demands him to show. Adding to that, he has certainly put in noticeable efforts to master his steps. Rukshar is great to look at when she grooves, but she yet has a long way to go in terms of acting. Rukshar and Sunny's chemistry doesn't cook up either. Shriya Pilgaonkar has a brief part to play, and with her sober self.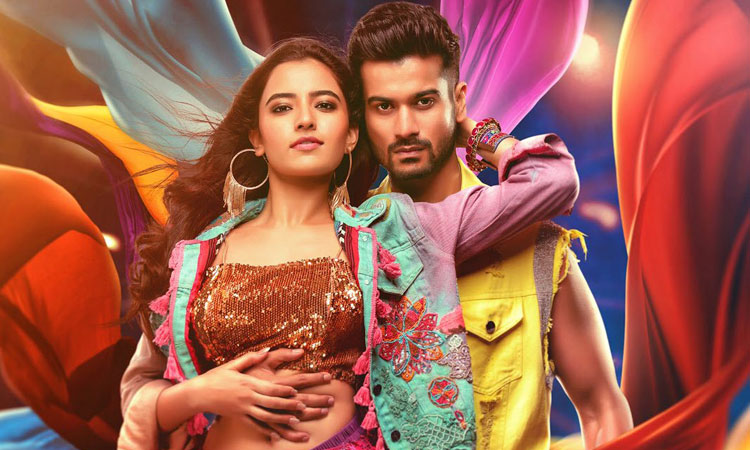 The music has been worked upon, by young, off beat and talented composers such as A Bazz, Rishi Rich and Yash Narvekar. But, 10 songs in 2 hours felt like an overdose, and none of the songs really stay with you. Rather, the background score is neat and situational, and complements the moods. The cinematography (Jitan Harmeet Singh) is clean but adds no special value to the film. However, editing (Antara Lahiri) has saved the film to a large extent. If the time lapses went wrong, we'd probably be left confused as to who was doing what. On the whole, BHANGRA PAA LE is strictly average one-time watch with no remarkable performances. At the box office, it will go largely unrecognised.
The word 'sperm' was considered taboo in Hindi movies until 2012. Then came VICKY DONOR – the story of a sperm donor – and it made the term very common and acceptable. Seven years later – after this path-breaking film – yet another Hindi movie takes to tell a genuinely hatke story – GOOD NEWWZ.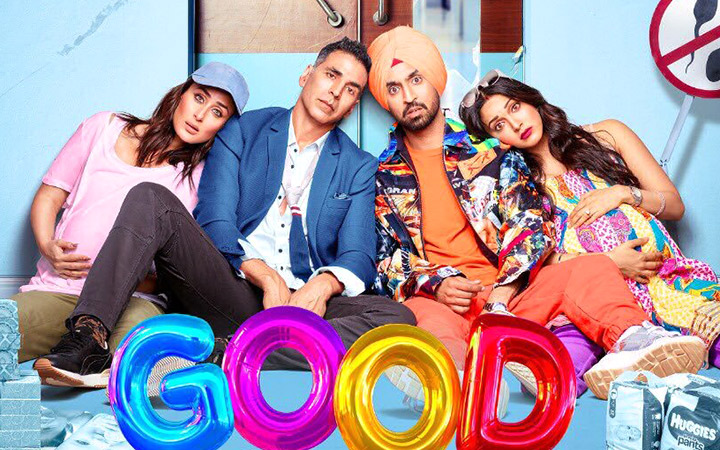 GOOD NEWWZ has generated tremendous excitement thanks to its subject mainly, besides its eye catching star cast. The trailers have also done the trick. The question is, does the film deliver in totality? 
The plot line *without* revealing the spoilers… GOOD NEWWZ is the story of a goof-up of epic proportions. Varun Batra [Akshay Kumar] works in an automobile showroom in Mumbai. He is married to Deepti aka Deepu [Kareena Kapoor Khan], a journalist, since seven years. They are keen to start a family, but aren't able to do so.
At the insistence of Varun's sister [Anjana Sukhani], both decide to visit a fertility clinic run by a reputed doctor, Dr Joshi [Adil Hussain]. Dr Joshi suggests that they opt for IVF. Varun and Deepu give their go ahead.
Honey Batra [Diljit Dosanjh] and Monika [Kiara Advani], a Chandigarh-based couple, also visit Dr Joshi. Their last names leads to a confusion and subsequently, a big goof-up. 
GOOD NEWWZ has an interesting plot, but most importantly, it boasts of a smart and engaging screenplay. The writers juxtapose drama, emotions, romance and humour seamlessly in the narrative, which makes this one an enjoyable ride from commencement to conclusion.
The writers come to the point at the very start of the film, while the goof-up is well integrated in the screenplay. There's hardly any dull moment, frankly. Sure, the film could've done without a song or two, but these are minor glitches in an otherwise watertight script. While the drama keeps you hooked, the dialogue only heighten the impact of several sequences. 
Raj Mehta [GOOD NEWWZ marks his directorial debut] is in total command of the situation. This is a damn difficult subject to handle when you are a first-timer, but he deserves brownie points for doing complete justice to the written material.
The director handles the second hour most admirably. A number of sequences are maturely handled, especially when Kareena and Kiara bond over paani puri or the sequence in the hospital when Akshay breaks down. 
GOOD NEWWZ is embellished with sincere and noteworthy performances. Akshay Kumar is in terrific form. His emotional portions in particular are remarkable. It's a delight to watch Kareena Kapoor Khan after a hiatus. She's excellent. Also, she looks stunning. Diljit Dosanjh arrives late in the film, but once he does, he takes the film to another level. He's top notch. Kiara Advani doesn't have much to do in the first half, but post interval, she makes sure she scores in several sequences.
Adil Hussain has his moments. Tisca Chopra is wonderful. Anjana Sukhani and the actor playing her husband are dependable.
The soundtrack is in sync with the film. At least two songs stand out – 'Sauda Khara Khara' and 'Chandigarh'. The DoP captures the mood as well as the emotions well. 
On the whole, GOOD NEWWZ is a sure-fire hit. Smart writing, fantastic humour and heartfelt emotions are the three pillars of this well-made film. The fourth pillar being the performances of its principal cast. At the boxoffice, 2019 is sure to conclude with a big winner, bringing cheer and joy in this festive season. GOOD NEWWZ will live up to its title and bring good news for its investors.
Salman Khan's career got a new lease of life with WANTED [2009]. But it was DABANGG [2010], that released a year later, which confirmed that he was there to stay on top for a long, long time. Audiences too loved the superstar like anything in his Chulbul Pandey act. DABANGG 2 [2012] also repeated the blockbuster commercial success of the first part, though collections didn't grow much as response was not unanimously positive. Now seven years later, Salman and producer-brother Arbaaz Khan present DABANGG 3 and release it in the beneficial Christmas week. What's more, massy director Prabhudheva is helming the flick this time. So does DABANGG 3 emerge as a complete entertainer that will give fans their money's worth? Or does it fail to entertain? Let's analyse.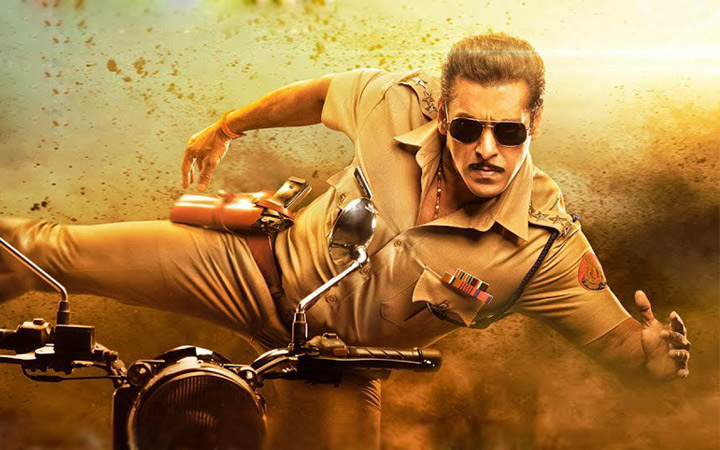 DABANGG 3 is the story of a badass cop. Chulbul Pandey (Salman Khan) is now the SP of a town named Tundla. As soon as he arrives, he nabs a bandman-turned-goon Guddu (Nawab Shah) and reforms him. He then busts a human trafficking racket under Chinti Valia (Dolly Bindra). The kingpin of this business is Bali Singh (Kichcha Sudeepa). As soon as Chulbul finds out about this aspect, he goes into a shock. Some repressed traumatic memories come alive in front of his eyes. The story then goes in a flashback mode. This is a time when Chulbul's name was Dhaakar. He comes across the picture of Khushi (Saiee M Manjrekar). She was selected as the bride for Dhaakar's brother Makkhi (Arbaaz Khan). But Dhaakar falls for her. He meets her and wins her heart with his progressive thoughts and of course, style. At the insistence of Khushi, he changes his name to Chulbul. The alliance was fixed and all was going well. One day Bali Singh bumps into Khushi and he falls for her. But when he learns that Khushi is madly in love with Dhaakar, he gets enraged and kills her in front of Dhaakar. On top of that, Dhaakar is jailed for the murder of Khushi and her parents. In the prison, he comes across a large hearted police officer Satyendra Singh (Sharat Saxena). He helps him get acquitted and also motivates him to join the police force. As soon as he turns cop under the name of Chulbul Pandey, the first thing he does is to throw Bali Singh down a cliff. He is presumed to be dead. Hence, Chulbul is shocked that Bali survived and is now back to challenge him. What happens next forms the rest of the film. Salman Khan's story is weak and beaten to death. He has such great characters at his disposal but he makes good use of them only partially. Salman Khan, Prabhu Deva, Dilip Shukla and Aloke Upadhyaya's screenplay is effective but only in parts. The film keeps one engaged but again, the script suffers because of outdated storyline. What's praiseworthy is how they have joined the dots. Audiences get to learn a lot about why Chulbul and other characters behave the way they do. Dilip Shukla and Aloke Upadhyaya's dialogues pack a punch in most places. A few jokes however fall flat, especially the toilet humour. Prabhudheva's direction is average and again, the story is to blame. He tries to add something new but doesn't succeed in all scenes. Also, there are far too many songs that hamper the film's pace. And shockingly, an important mystery, with regards to Bali Singh, remains unsolved till the very end. It's bewildering why the makers chose to do that DABANGG 3 starts off on a fine note. The entry scene of Salman Khan as expected is whistle and clap worthy and in many ways, it's the best part of the film. The manner in which Chulbul frees the trafficked girls and even teaches Chinti Valia a lesson will also be loved. The flashback portion too commences well and is also funny. But the Bali Singh track here looks very clichéd and outdated. Post interval, the film gets a bit better as Chulbul outsmarts Bali Singh. Again, most of the parts are predictable and of convenience. The climax fight will be liked by masses, particular the shirtless sequence bit of Salman Khan.
Dabangg 3 belongs to Salman Khan and he's the one who makes the film watchable. The superstar is enjoying playing this part and it shows. His sense of humour is spot on. Also he looks dashing in the flashback portions. Sonakshi Sinha as expected lends support. She looks energetic in the songs. Newcomer Saiee M Manjrekar seems beautiful and tries her best. But her dialogue delivery is not upto the mark. Kichcha Sudeepa looks evil and menacing. But his track ought to be more terrifying for a better impact. Arbaaz Khan is fine and has a crucial part in the second half. Dolly Bindra is loud but suits her part. Nawab Shah is over the top. Pramod Khanna plays the part essayed by his deceased brother Vinod Khanna in the first two parts and slips into the role effortlessly. Bharat Dabholkar is wasted. Sharat Saxena is decent. Rajesh Sharma (S S Sharma) and Paresh Ganatra (Dabboo) try to be funny but don't really succeed. Sajid-Wajid's music won't have a huge shelf life. 'Hud Hud' is the best of the lot followed by 'Munna Badnaam Hua'. 'Naina Lade' is sweet. 'Yu Karke' and 'Habibi Ke Nain' are forced. 'Awara' is not memorable. Sandeep Shirodkar's background score is heroic and exhilarating. Mahesh Limaye's cinematography is spectacular and some scenes are well shot. Anl Arasu's action is a bit gory but works. Wasiq Khan's production design is appealing. Same goes for Ashley Rebello and Alvira Khan Agnihotri's costumes. Ritesh Soni's editing is not smooth, especially in the action scenes. On the whole DABANGG 3 is a predictable revenge saga which capitalises on the star power of Salman Khan. At the box office, it has enough masala for Salman Khan fans which will result in terrific opening weekend [extending into Christmas holidays] post which it might face a slowdown at the multiplexes.
One of the biggest surprise hits of 2019 was the suspense thriller BADLA, starring Amitabh Bachchan and Taapsee Pannu. It was a remake of the 2017 Spanish film THE INVISIBLE GUEST, directed by Oriol Paulo. Now another film of this master director, THE BODY, has been remade and also carries the same title. So does the Hindi remake of THE BODY manage to grip and shock viewers, just like the original version? Or does it fail to engage? Let's analyse.
THE BODY is the story of a corpse that vanishes from a morgue under mysterious circumstances. Ajay Puri (Emraan Hashmi) is married to a rich businesswoman Maya Verma (Sobhita Dhulipalia) and both reside in Port Louis, Mauritius. Ajay has married Maya for her wealth. Moreover he is fed up of the way she ill treats him. Ajay runs her pharmaceutical business and is also a guest professor. During one of the lectures, he gets introduced to a student, Ritu (Vedhika Kumar). Soon they start a romantic relationship. Ajay is aware that if he asks for a divorce from Maya, he'll be stripped of all wealth. Hence he decides to murder her and devises a great plan. Maya gets anxious while taking flights. The day she is going to be back from a long flight from Los Angeles, Ajay pours small amount of poison in her wine. It produces same kind of symptoms that one gets while suffering a heart attack. The doctors would hence conclude that she suffered the attack due to her anxiety over taking the flight. As per the plan, Maya consumes the poisoned wine and in the evening, she dies. Her body is taken to the morgue for autopsy. Trouble arises when the body disappears from the morgue. The caretaker, Tara Singh, claims that he saw dead Maya herself walking out! SP Jairaj Rawal (Rishi Kapoor) is brought to investigate the case. Jairaj himself is not able to recover from a personal tragedy. What happens next forms the rest of the film. Oriol Paulo's original story has loose ends but could have made for a great suspense thriller. The adapted screenplay is faulty and very weak. The film needed some really nail biting scenes. Instead the writer added clichéd and run of the mill scenes which hamper the impact. Dialogues are also nothing exciting. Jeethu Joseph's direction is quite disappointing. It is shocking that the director who made the original version of DRISHYAM has made this flick. The execution seems amateur and fails to really captivate the audiences. Despite the 103 minutes run-time, the film is riddled with 4 songs further adding to the disappointment. Also the shocking climax instead of impressing viewers will leave them bewildered as the whole idea of the body disappearing from the morgue seems too farfetched and unnecessary for what was the intention.
THE BODY has a non-linear narrative and that keeps the interest going to an extent. However the first 10 minutes prove that the execution is not upto the mark. The film has some interesting moments but are not helmed well. A few sequences that stand out are Ajay being interrogated by Jairaj. The intermission point arrests attention as a horror angle is introduced. Post interval, the film remains dry with only few moments here and there that impress. The finale is unpredictable but not very logical. Emraan Hashmi is fine but could have done better. His best scenes are with Rishi Kapoor and especially when he gets irritated with the investigation. Rishi Kapoor is a bit theatrical which wasn't the requirement of the character. He gets the sarcasm bit right. Sobhita Dhulipalia emerges as the best performer of the film. Her role is quite badass and he does total justice. Vedhika Kumar looks glamorous and is decent. Rukhsar Ahmed (Dr Tanya) and Anupam Bhattacharya (Pavan) are passable. Songs are a big letdown and are forced. All songs of the film – 'Main Janta Hoon', 'Khuda Hafiz', 'Aaina' and 'Rom Rom' are forgettable. 'Jhalak Dikhla Jaa Reloaded' is missing from the film. Clinton Cerejo's background score fails to make any impact. Satheesh Kurup's cinematography is neat. Prem Navas's production design is rich. Dipika Lal and Anirudh Singh's costumes are glamorous especially the clothes worn by Sobhita Dhulipalia and Vedhika Kumar. Ayoob Khan's editing is nothing special. On the whole, THE BODY is a dry and boring thriller. At the box office, it will turn out to be a flop.
The Nirbhaya gang rape case of 2012 in Delhi shocked one and all across the country. What added to the astonishment was that one of the violent assaulters was a minor. It generated a debate on whether juveniles can be treated like an adult in cases where the crime committed is exceptional and of an extremely violent nature. Yash Raj Films' latest offing, MARDAANI 2, also deals with this burning topic and coincidentally, comes around two weeks after a similar violent gang rape committed in Hyderabad sparked nationwide outrage. So does MARDAANI 2 manage to shock as well as thrill the audiences? Or does it fail to keep the viewers engaged? Let's analyse.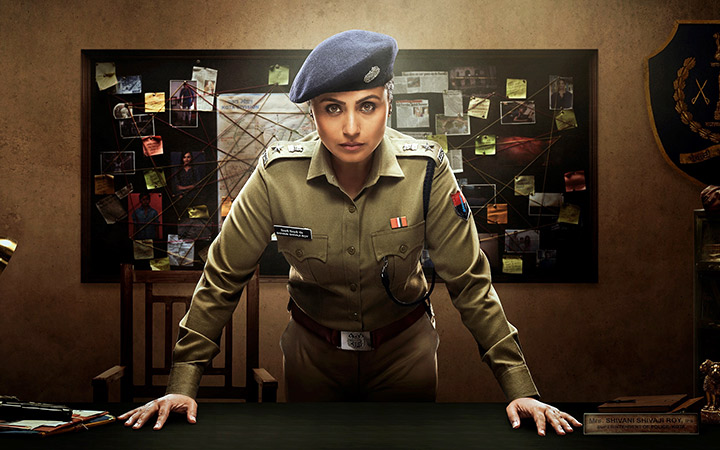 MARDAANI 2 is the story of a psychotic rapist trying to challenge the police. Shivani Shivaji Roy (Rani Mukerji) is now the SP of Kota, Rajasthan. In this town, a girl named Latika (Tejaswi Singh Ahlawat) attends a fair where she fights with her boyfriend Monty (Pratyaksh Rajbhatt). A mysterious person, Sunny (Vishal Jethwa), witnesses the way Latika blasts Monty. He has an issue with such outspoken women and on an empty stretch, he abducts her. He takes her to an abandoned place where he brutally tortures Latika, rapes and then kills her. Shivani is shocked with the violence but carries out the investigation immediately. At the press conference, she calls the murderer 'dedh shaana'. This hurts Sunny and he decides to teach Shivani a lesson. He sends her flowers with a taunting note. He sneaks into her house and steals her clothes and accessories. He wears her saree to trap a journalist Kamal Parihar (Anurag Sharma) and eliminates him, as part of the contract given to him by a local politician Panditji (Prasanna Ketkar). Sunny then smartly gets employed in the tea stall outside Shivaji's police station. Hence he gets access to visiting the police station and even eavesdropping what the cops are talking about the case. When a kid, who had seen Sunny, comes forward to identify him, Sunny kidnaps him from the police station toilet and kills him. Shivani hence faces backlash for what is termed as a lapse on her part. She is transferred. But as everyone is busy with Diwali celebrations, the replacement is expected to take charge only 2 days later. Hence Shivani has 48 hours to crack the case and nab Sunny. What happens next forms the rest of the film. Gopi Puthran's story is excellent and serves as a worthy sequel to the first part. It also makes a nice comment on misogyny. Gopi Puthran's screenplay is highly effective and also entertaining. The way he has thought of novel ways to show the villain's sharp mind is seen to be believed. He could have avoided a few cinematic liberties in the second half though. Gopi Puthran's dialogues are acidic and work very well. Rani Mukerji's monologue during her TV interview is applause worthy. Gopi Puthran's direction is terrific, also considering that this is his debut film. He adds the required thrill and entertainment to keep the viewers gripped. Also there are sub plots in the film, of the fellow cops who don't like taking orders from a female officer and of a politician using Sunny for his gains. All of it is brought together nicely. On the flipside, the film gets a too convenient in the second half. The antagonist is freely roaming in the city although his picture is out everywhere. Moreover the film has a lot of disturbing content. The scene where the forensic doctor (Deepika Amin) is explaining Latika's injuries will make viewers highly uncomfortable.
MARDAANI 2 is just 105 minutes long and doesn't waste time. The villain gets introduced in the beginning itself and the way he smartly traps Latika and then violates her shocks you. The astonishment continues as Sunny manages to kill Kamal Parihar as well and passes it off as suicide. The sequence where he abducts the child also keeps the thrill going. Post interval, one expects the film to drag but a surprise awaits here as Shivani finds Sunny minutes after second half commences. And it's after this scene that the film drops a bit. The cat and mouse chase becomes a bit repetitive. Also after a point it becomes unconvincing the way Sunny is always able to outsmart Shivani and has thought ten steps ahead. The climax however is massy and viewers would surely break into applause. MARDAANI 2 belongs to Rani Mukerji and Vishal Jethwa. Rani yet again delivers a terrific performance as Shivani Shivaji Roy. It's great to see how she understands her part so well. She is tough but she also has a sensitive side, as seen during her conversation with the forensic doctor and also in the very final scene. But both the characteristics look very organic and nothing seems forced. She also gets the action scenes right. Vishal Jethwa rocks the show and how! He impresses from the first scene itself when he breaks the fourth wall and talks directly to viewers. Surprisingly, he gets more screen time than Rani in the first half! Throughout the film, he gets the menacing bit perfectly. Tejaswi Singh Ahlawat is decent while Deepika Amin is fine in a special appearance. Other actors who do a fine job are Pratyaksh Rajbhatt, Prasanna Ketkar, Shruti Bapna (Bharti), Sumit Nijhawan (Brij Shekhawat), Sunny Hinduja (Viplaw Beniwal) and Richa Meena (Sunanda). Rajesh Sharma (Amit Sharma) is quite good as the reporter and his scene with Rani is one of the highpoints of the film. Mardaani 2 is a songless film. John Stewart Eduri's background music is loud but exhilarating. Jishnu Bhattacharjee's cinematography is quite neat and captures the small town feel to an extent. Sukant Panigrahy's production design is passable. Leepakshi Ellawadi's costumes are realistic. Vikram Dahiya's action is realistic. Shanoo Sharma's casting is spot on. Monisha R Baldawa's editing is uncomplicated. On the whole, MARDAANI 2 is a gripping thriller that boasts of an exciting script and bravura performances by Rani Mukerji and Vishal Jethwa. At the box office however, it will need a strong word of mouth to sustain.
The year 2019 has seen the release of big-budget period action films and all of them have been well received by the audiences, like MANIKARNIKA – THE QUEEN OF JHANSI, KESARI and SYE RAA NARASIMHA REDDY. Now the final 2019 film in this league, PANIPAT, is all set to release, and it promises to be a grand and entertaining affair. So does PANIPAT manage to give the audiences a great time? Or does it fail? Let's analyse.
PANIPAT is the story of one of the most important chapters of history. The year is 1760. The Marathas under Sadashivrao Bhau (Arjun Kapoor) finally annexe the Udgiri Fort in present-day southern Maharashtra and thereby finish the Nizamshahi rule for good. The Marathas have now occupied most of India. Nana Saheb Peshwa (Mohnish Bahl) is very happy with the developments and especially with Sadashiv. Nana Saheb's wife Gopika Bai (Padmini Kolhapure) however feels insecure with her hubby's fondness for Sadashiv. At her insistence, Sadashiv is given the responsibility of handling the treasury. Sadashiv is shocked at this development as he has always been a warrior. Nevertheless he accepts this change of duty. He also gets to spend time with Parvati Bai (Kriti Sanon), a physician. Both fall in love and get married. Meanwhile, while checking the finances, Sadashiv realises that the kingdoms up North are not paying the dues to the Marathas, as they had promised. A message is then sent to all these kings, including Mughal empeor Alamgir II (S M Zaheer). Najib-Ud-Daula (Mantra) is a part of the Mughal court and he's asked to leave. He's so frustrated with the high handedness of the Marathas that he decides to defeat them once and for all. To do so, he knocks on the doors of Ahmed Shah Abdali (Sanjay Dutt), the Afghan ruler of Kandahar. At first, Abdali declines since he realises that Najib-Ud-Daula is seeking his help for his selfish gains. But then he also realises that if he manages to capture a large part of India, it would add to his prowess. Hence he sets off to India. The Marathas find out about Abdali's plans and that he is approaching with 1 lakh soldiers. Sadashiv however feels that despite having lesser number of soldiers, the Marathas can still defeat Abdali. Nana Saheb gives Sadashiv the responsibility of going up North to stop Abdali with 40,000 soldiers. On the way, Sadashiv seeks help from various kingdoms and forges alliances. Most of them agree to be on his side and provide armymen. Shuja-Ud-Daula (Kunal R Kapoor) is the Wazir of Awadh and Sadashiv asks for his help as well. In return, he agrees to make him the Wazir of Delhi once Abdali is defeated. Shuja-Ud-Daula asks for this agreement in writing. The Marathas agree to do so and said that they'll return in a few days with the written assurance. In the interim, Abdali's men meet Shuja-Ud-Daula. They too make the same offer that he'll be made Delhi's Wazir and what's more, they get the written agreement with them. Shuja-Ud-Daula hence joins Abdali. This serves a blow for Sadashiv since Shuja-Ud-Daula's alliance would have helped him immensely. Nevertheless, he agrees to fight, come what may. What happens next forms the rest of the film. Chandrashekhar Dhavalikar, Ranjeet Bahadur, Aditya Rawal and Ashutosh Gowariker's story is close to reality. It is praiseworthy that Gowariker and his team chose this topic as it's one of the significant battles of Indian history. Also, many viewers would not be aware that the Marathas at one point were so strong in India. Hence, it turns out to be an entertaining as well as enlightening experience for them. Chandrashekhar Dhavalikar, Ranjeet Bahadur, Aditya Rawal and Ashutosh Gowariker's screenplay is fine for most parts but is not consistent. A few scenes don't pack a punch and hence, bring the impact down. A few scenes however are exceptionally written. Ashok Chakradhar's dialogues are nothing great. Ashutosh Gowariker's direction is neat and uncomplicated for most parts. He's in form after a long time. He very beautifully presents the Maratha Empire in all its glory. The battle scenes in the second half keep the interest going. Also noteworthy is the scene of the truce between Sadashiv and Abdali. But the politics and the problems faced by Marathas in getting help in battling Abdali ought to have been better explained. Also, the film could have been more commercial and massy as there were several scenes that had that kind of appeal. The length is another issue. At 2.53 hours, the film is quite long, especially in the first half. Another big problem with the film is that the tagline is 'The Great Betrayal'. This bit comes out in a crucial scene in the climax. But the build up to it is very weak. Hence, audiences don't really get a shock when the man who does the 'great betrayal' shows his true intentions. Hence, the impact gets diluted. "I disagree that Abdali was a VILLAINOUS character…": Sanjay Dutt | Arjun | Kriti | Ashutosh | Panipat
PANIPAT begins on a fair note with the scene of the Udgiri Fort annexation. The film then falls a bit as the focus shifts to the politics happening within Shaniwar Wada, Pune. Also, the romantic track of Sadashiv-Parvati Bai is decent but nothing extraordinary. The entry of Abdali is quite interesting and it enhances interest. The film dips once again and the interest then only rises during the intermission point. This is an excellent sequence, when Sadashiv and Abdali come face to face and it sets the mood of the second half. The post interval portion starts off well as Sadashiv comes up with a great plan of capturing Delhi's Red Fort. This sequence is quite significant, also because viewers might not be aware of this chapter of history. Ashutosh Gowariker however reserves the best for the finale. The truce sequence followed by the 30-minute-long climax engrosses viewers. The betrayal bit however could have been better explained. The final scene of Abdali is fine and it is a great way to end the film. Arjun Kapoor gives his hundred per cent. His physique comes in handy for this character and he indeed looks like a ferocious warrior who can induce fear in enemies. In non-action scenes too, he is quite good. But in a few scenes, he's a bit off. This is especially in the romantic portions. Sanjay Dutt too tries his best to be menacing but succeeds partly. A fine effort, nevertheless! Kriti Sanon is quite confident and gives an impressive performance. She is not there in the film for the heck of it. She has a very important part and her action scene would be loved! Mohnish Bahl is dependable but he's hardly there in the second half. Sahil Salathia (Shamsher Bahadur; Bajirao and Mastani's son) leaves a tremendous mark and it's great to see that he got such an important part. Same goes for Nawab Shah (Ibrahim Khan Gardi). Mantra understands his character and brings the require jealousy and immaturity. Zeenat Aman (Sakina Begum) is excellent in the cameo and her scene with Kriti Sanon is one of the highpoints of the film. The other actors who do a good job are Padmini Kolhapure, Kunal R Kapoor, S M Zaheer, Milind Gunaji (Dattaji Shinde) Abhishek Nigam (Vishwas Rao), Ravindra Mahajani (Malhar Rao Holkar) and Suhasini Mulay (Sadashiv's grandmother; presumably Radha Bai). Ajay-Atul's music is a big letdown. None of the songs are memorable. 'Mard Maratha' is shot well but the song is very dull. Same goes for 'Mann Mein Shiva'. 'Sapna Hai Sach Hai' lacks soul. Ajay-Atul's background score is way better and exhilarating. Muraleedharan C K's cinematography is spectacular and captures the battle and other scenes effectively. Raju Khan's choreography is worth appreciating in 'Mann Mein Shiva'. Nitin Chandrakant Desai's production design, as expected, is grand and visually stunning. However, some sets seem too similar to that of JODHAA AKBAR [2008] and PREM RATAN DHAN PAYO [2015]. Neeta Lulla's costumes are quite authentic and in sync with the bygone era. Vikram Gaikwad's makeup and hair design is very detailed. Abbas Ali Moghul's action makes for a great watch and is sans gore or too much of bloodshed. VFX is done by Ashutosh Gowariker's company (AGPPL VFX) and is fine in most scenes. The slow-motion shots in climax fight adds to the impact. Steven Bernard's editing could have been tighter. On the whole, PANIPAT throws light on an important chapter of Indian history with the battle scenes as its USP. At the box office, it will need a strong word of mouth since it faces competition in the form of PATI PATNI AUR WOH.
A sub-genre of Bollywood is that of cheating partners and the comedy that ensures as a result. MASTI [2004], NO ENTRY [2005], GARAM MASALA [2006] etc are some of the successful films dealing with infidelity. But one of the first films that talked about this aspect with a dash of comedy was the 1978 flick PATI PATNI AUR WOH. It was directed by B R Chopra and now his grandson Juno Chopra is all set to present its remake, also titled PATI PATNI AUR WOH, with an exciting cast and scintillating music. So does PATI PATNI AUR WOH manage to entertain and tickle the funny bone of the audience? Or does it disappoint? Let's analyse.
PATI PATNI AUR WOH is the story of the adventures of a cheating husband. Abhinav aka Chintu Tyagi (Kartik Aaryan) tops in his exams and secures a comfortable job in the PWD department in his hometown Kanpur. His parents (K K Raina and Navni Parihar) compel him to go for arranged marriage. He meets Vedika Tripathi (Bhumi Pednekar) for this reason. Sparks fly and they both get married. They even shift to their own house. Three years pass. A bit of boredom kicks in for Chintu. His parents taunt him for not having a child. Vedika meanwhile wants to shift to Delhi for a better life and she leaves no chance to diss Chintu for being content in his cocoon in Kanpur. In the midst of all this, Chintu one day meets Tapasya Singh (Ananya Panday). She comes through a reference to seek help for setting up a boutique in Kanpur. Chintu is given the opportunity to help her select a good plot. Chintu gets smitten by Tapasya and starts spending time with her. Tapasya finds out about his marital status. Afraid that she might stop meeting him after knowing that he has a wife, Chintu lies to Tapasya that he's in an unhappy marriage and that his wife is cheating on him. Tapasya feels bad for Chintu and slowly even she starts to like him. All is going well for Chintu until one day Tapasya finds out the truth. What happens next forms the rest of the film. PATI PATNI AUR WOH's basic idea is based on the premise of the original film. Jasmeet K Reen's adaptation of the script however is not a copy paste job. A lot of modifications are done keeping in mind the changing times and also because audiences have seen many such films. Hence the second half especially provides lot of surprise which is not seen in any other film of this league. Mudassar Aziz's screenplay has a few rough edges here and there but overall it's very tight, neat and more importantly, entertaining. Mudassar Aziz's dialogues are one of the highpoints. The one liners are so witty and funny that they will surely be greeted with whistles and claps. Mudassar Aziz's direction is excellent and does total justice to the plot in hand. He adds a lot of freshness to the film in so many respects. Firstly, it's praiseworthy how the names of the towns are mentioned in such a cool way in the beginning. Secondly, the manner in which Kartik and Bhumi's characters address each other with their respective surnames is cute. The fact that Vedika retains her maiden surname gives a hint of the progressive nature of the script in the beginning itself and later on, one gets to see it in all its glory. Also, Chintu is naughty but he's never vulgar. He never refers to Tapasya in an objectionable manner. The director however slightly slips in handling the climax twist. It's no doubt unpredictable but seems difficult to digest. PATI PATNI AUR WOH's beginning scene is quite well shot and sets the mood totally. The beginning of the flashback however is when the film drops. The intention is good since the makers are trying to show how Chintu's life has turned monotonous. Individually it works but as a part of the film, it fails to totally entice. The fun begins once Vedika enters the scene and how Chintu goes head over heels over her. What adds to the fun is that the dialogues are hilarious. Also the film has a lot of many other characters and they also contribute to the madness. This is especially in the second half once Vedika finds out the truth and she goes all out to show her anger. These developments ensure that the film doesn't turn too serious or sad. The makers had promised lot of entertainment and laughter and the film provides that in abundance! Kartik, Ananya & Bhumi's MADDEST & CRAZIEST rapid fire ever | Pati Patni Aur Woh | Sara | Kiara | Hrithik
Kartik Aaryan underplays his part in a terrific manner. He completely looks like a small town simpleton and it's great to see how he infuses humour to the proceedings. His act as the shattered person in pre climax is also something to watch out for. Bhumi Pednekar gets to play a superb character and she shines! She understands her part and brings the required characteristics appropriately. Ananya Panday has a fantastic screen presence and performance wise, she is first rate. She maintains her strong position of herself despite the presence of so many talented actors. Aparshakti Khurana (Fahim Rizvi) is the big surprise of the film and rocks the show. See it to believe it! Shubham Kumar (Rakesh Yadav) is another actor who has a significant role and entertains audiences thoroughly. K K Raina, Navni Parihar, Rajesh Sharma (Vedika's father) and Geeta Agarwal (Vedika's mother) are decent. However, Neeraj Sood (Brijesh Pandey) is too good. Manurishi Chadha (Inspector Mukhtar Singh) leaves a mark. Sunny Singh (Doga) looks dashing and is very nice in the special appearance. Kriti Sanon (Neha Khanna) adds to the oomph with her appearance in a scene. Songs are fine and don't act as obstacles. 'Ankhiyon Se Goli Mare' is played during the end credits. 'Dheeme Dheeme' is foot tapping while 'Dilbara' is shot well. John Stewart Eduri's background score is nothing great. But the use of MAIN HOON NA song as background track is a great idea. Chirantan Das's cinematography captures the locales of Kanpur and Lucknow well. The intro scene is spectacular. Tariq Umar Khan's production design is realistic. Niharika Bhasin's costumes are as per the requirement. The ones worn by Ananya are glamorous while those donned by Bhumi suit her character nicely. Ninad Khanolkar's editing is neat. On the whole, PATI PATNI AUR WOH is a fun filled entertainer which is also quite progressive in many ways. At the box office, the strong buzz coupled with Kartik Aaryan's presence will ensure a healthy business at the box office window. Recommended!
Vidyut Jammwal has carved a niche for himself thanks to his death-defying stunts and his films which are mostly of the action genre. He's popularly known as the 'Commando' actor as he been a part of both the COMMANDO films. And now he's back with COMMANDO 3, which like its predecessor promises lot of action, entertainment and patriotism. So does COMMANDO 3 manage to give the audiences a paisa-vasool time? Or does it fail to impress? Let's analyse.
COMMANDO 3 is the story of a secret agent in a race against time to save his country. In Mumbai, two young kids – Usman and Omar – are arrested along with their mentor, Subhan after a tip-off. It is revealed that Umar and Omar's real names were Rakesh and Amit respectively and they converted to Islam after watching provocative propaganda videos of Buraq Ansari (Gulshan Devaiah). Buraq is someone with no record and even his face is covered in his videos. Hence, the Indian intelligence is unaware about his identity and name. Realizing that he's planning a major terrorist attack in India and that the festival period is coming up, the senior intelligence official Roy (Rajesh Tailang) asks his most trusted and brave officer, Karanveer Singh Dogra (Vidyut Jammwal), to handle the case. Karanveer finds out that the video and currency notes found in the houses of Usman, Omar and Subhan were sourced from London. Roy meanwhile realizes that Subhan talked about 9/11 attack repeatedly and it means that the attack in India will take place on November 9 or 9/11 in other words and incidentally, it's the day of Diwali. With only 33 days to go for Diwali, Karanveer is urgently sent to London to track down Buraq. He's helped in this mission by Bhavana Reddy (Adah Sharma) who is now no longer corrupt but still in love with Karanveer. In London, they are provided local help by two British Intelligence agents, Mallika Sood (Angira Dhar) and Armaan Akhtar (Sumeet Thakur). After carefully going through a lot of suspects, the foursome finally manage to find out Buraq's identity and also that he runs a restaurant. Not just that, they also discover that he is divorced from his wife, Zahira (Feryna Wazheir) and that he loves his son Abeer (Atharva Vishwakarma) immensely. Karanveer hence goes after his son and takes him in his custody, along with Zahira, who is aware of Buraq's activities and hence agrees to be a witness. Buraq is so enraged by these turn of events that he decides to advance the date of attack to catch the Indians unawares. What happens next forms the rest of the film. Darius Yarmil and Junaid Wasi's story is clichéd and ordinary. But Darius Yarmil and Junaid Wasi's screenplay is where they bring some novelty in terms of character sketch, twists and turns etc. that keeps the interest going. However, it should have been consistently entertaining from start to finish for a better impact. Darius Yarmil and Junaid Wasi's dialogues are poor. A film like this ought to have one-liners that should have ideally packed a punch. Sadly, the dialogues here are strictly okay and even quite poor at places. Aditya Datt's direction is neat and he handles it in such a way that the masses will be able to enjoy and more importantly, comprehend what's going on. A few of the scenes are deftly handled. The sequence where Karanveer and his colleagues are tracking down Buraq while in a parallel sequence, Buraq is hunting down Karanveer is very nicely done. The romantic track is hardly there and that's good as no time is wasted with the focus being firmly on the story. On the flipside, the beginning portions are not at all interesting and even in the second half, it takes time for the film to pick up. Many developments are too unconvincing and difficult to digest. Some questions remained unanswered till the very end. No back story of Buraq is given and audiences never come to know how he became such a dreaded terrorist, that too by escaping the radar of the intelligence. It also remained unclear what exactly did Buraq tell in his videos that the youth got brainwashed to the extent that some Hindus turned towards Islam. A few snippets of this is shown but it hardly makes for a convincing watch. Commando 3 | Public Review | Vidyut Jammwal | Adah Sharma | Angira Dhar | First Day First Show
COMMANDO 3 doesn't start on a great note. The beginning portions seem a bit slow and not that engaging. Vidyut Jammwal's entry brings the much-needed action in the film. The interrogation scene, though nice, again slows down the film. It's only when the drama shifts to London that the film gets really interesting. The manner in which Karanveer and his colleagues manage to track down Buraq is interesting. A scene to watch out for is when Buraq is watching Karanveer's video on a news channel and gets a sudden jolt! The intermission point, though filmy and beaten to death, arrests attention. Post-interval portions are when the film again slides down. The interest level drops and an important sequence is inspired from the classic Hollywood film THE DARK KNIGHT [2008]. Thankfully, the last 30 minutes is quite entertaining and massy. It is also very convenient but the target audience – the single screen viewers – will surely lap it up since the makers give a great message here on Hindu-Muslim unity. COMMANDO 3 belongs to Vidyut Jammwal – no two doubts on that! His acting is nothing great as such but he manages to handle the film on his shoulders. And he does action in adequate doses and that's what audiences will be expecting the most from him. His act in the finale will be greeted with whistles and claps! Adah Sharma repeats her act from COMMANDO 2 and is quite likeable. Her humour quotient is less this time as compared to the second part but fans of Bhavana Reddy won't be disappointed. Angira Dhar is great as the no-nonsense cop and underplays her part. Both the heroines get to do their share of action and it looks authentic. Gulshan Devaiah is menacing and scary as the villain. Watch out for how his eyes convey so much! Special mention should also go to his British accent – it's quite nicely done! Anil George (Momin) is wasted and it's amusing to see him doing similar roles repeatedly. His character disappears suddenly which is quite weird. Rajesh Tailang is dependable. Sumeet Thakur has a fine screen presence. Feryna Wazheir gets to play a lovely character and does justice. Atharva Vishwakarma makes his presence felt with his expressions and he makes sure he doesn't go overboard. Virendra Saxena (Subhan's father) and the actors playing Subhan, Omar/Amit, Usman/Rakesh, Inspector Tambe and Zaytun are fine. Music has no scope. 'Tera Baap Aaya' is relegated in the background and works well in the film. 'Main Woh Raat Hoon' too plays in the background but doesn't register. 'Akhiyaan Milavanga' and 'Iraade Kar Buland' are missing from the film. Saurabh Bhalerao's background score is racy and exhilarating. Mark Hamilton's cinematography is captivating, especially in the action scenes. Andy Long Stunt Team Ltd, Allan Amin and K Ravi Verma's action is quite hardcore and violent. But the stunts by the actors make for a fine watch. Juhi Talmaki's production design is neat. Sandeep Kurup's editing could have been tighter in some scenes. On the whole, COMMANDO 3 is a decent action entertainer that works because of the action sequences, social message and some paisa-vasool scenes. It arrives sans any competition and hence, has chances to work in the mass centres.
Masala comedy films are here to stay and still have a loyal fan following. Surprisingly, there are very few directors at present that can do justice to such kind of movies. Anees Bazmee is one of those who have entertained audiences with plenty of mainstream comic capers over the years. And now he's back with PAGALPANTI and as the name suggests, it promises loads of madness. So does PAGALPANTI stay true to its title and give a rocking time to the viewers? Or does it fail to entertain? Let's analyse.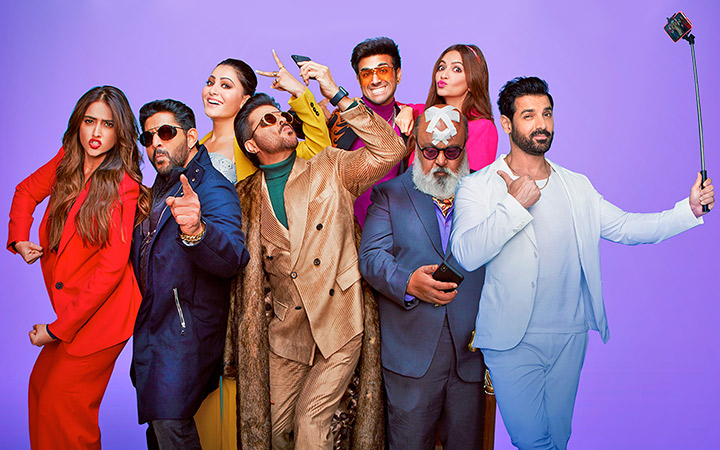 PAGALPANTI is the story of three unlucky men who wreak havoc in the underworld. Raj Kishore (John Abraham) is astrologically very unlucky. Wherever he goes, destruction follows. He joins Public Mercantile Bank in India and on his first day at job, it comes to light that Niraj Modi (Inaamulhaq) has run away from the country after stealing Rs. 32,000 crores from the bank. Raj loses his job as a result. He then comes to London where he befriends two brothers, Junky (Arshad Warsi) and Chandu (Pulkit Samrat). He convinces the duo to put money and set up a fireworks shop. Again, due to Raj's bad luck, the shop goes up in flames on the first day itself. Raj then woos Sanjana (Ileana DCruz). He then cons her and her maternal uncle (Brijendra Kala) of a lot of money to start a delivery company with Junky and Chandu. As they are about to make their first delivery, an expensive car, Sanjana, who finds out the truth, arrives with an army of goons to nab Raj. Raj, Junky and Chandu run away in the delivery truck itself and after a nail-biting chase and jumping from a flyover, they escape from the clutches of the goons. They then reach the place of delivery, the palatial residence of Raja Sahab (Saurabh Shukla). It's his daughter Janvi's (Kriti Kharbanda) birthday and the expensive car is her gift. Unfortunately, when the car is unloaded from the track, it is found to be extensively damaged due to their reckless driving while escaping from the goons. The car is worth Rs. 7 crores and to recover this amount from the trio, Raja Sahab's brother-in-law WiFi Bhai (Anil Kapoor) offers them a job where they'll be paid Rs. 10 lakhs each. Of course, they won't get the money but their salary will go in recovering the Rs. 7 crore cost of the car. Raj, Junky and Chandu happily take up the job, not realizing that their work can prove fatal. Junky and Chandu are given the job of being the food tasters, to ensure that there's no poison in Raja Sahab's meal. Raj is asked to sit in Raja Sahab's car so that if anyone tries to attack, the former will bear the brunt. The trio learn that these precautions are being taken because of Raja Sahab's enemies, the brothers named Tulli (Zakir Hussain) and Bulli (Ashok Samarth). Realizing that this enmity has gone too far, Baba Jani (Mukesh Tiwari), a mentor for Raja Sahab and Tulli-Bulli, arranges a meeting with all of them. He advises them to shake hands and also presents to them none other than Niraj Modi. Niraj gives Rs. 700 crores to Raja Sahab and tells him to invest and double this money. Raj's bad luck plays spoilsport here in two ways. Firstly, Raj, Junky and Chandu, not knowing that Raja Sahab is now friends with Tulli and Bulli, goes ahead and attack Bulli, injuring him grievously. Next, Raj accidentally sets fire to the library which is in Raja Sahab's house. The fire spreads to the strongroom, where Niraj Modi's money is stored. All the money worth Rs. 700 crores hence goes up in flames. Realizing that Raj, Junky and Chandu are epitomes of bad luck, Raja Sahab and WiFi kick them out of the house. The same day, Raja Sahab is stopped from going to bet on a derby race due to threat from Tulli and Bulli. WiFi too chickens out and with no other option, they send Raj, Junky and Chandu to put money on their favourite horse, Lucky. However, Raj is advised by a derby expert to bet on the other horse, Johnny instead. Suddenly, Sanjana and her maternal uncle reach the spot to take back their money. Raj advises them to put their money on Johnny as well, suggesting that if they win, their money problems will be solved. As luck would have it, Johnny loses the race while Lucky wins! The trio are too scared to go back to face Raja Sahab and WiFi and hence, they decide to run away to Scotland. What happens next forms the rest of the film! Anees Bazmee, Rajiv Kaul and Praful Parekh's story is full of madness and also quite clichéd. Still, it could have made for a good film if the script was upto the mark. Anees Bazmee, Rajiv Kaul and Praful Parekh's screenplay sadly is disappointing. The writing is plain lazy as in the first half, it's repetitive. To see Raj spreading bad luck every now and then gets too much. And in the second half, it is a bhel puri of various such films in the past. Anees Bazmee's dialogues are quite funny but in the absence of a tight script, these one-liners also don't make the desired impact. Anees Bazmee's direction is weak. He has done a much better job in the past and his work in PAGALPANTI is nowhere close. The script is not that funny but still the film could have been slightly more entertaining if he had remained true to the genre. But sadly, he forced a lot of elements in the film. In one crucial scene, the characters suddenly become patriotic and it's embarrassing to see it unfold. PAGALPANTI – When Pagals Get Together | The MADDEST Interview Ever | John | Arshad | Ileana | Pulkit
One doesn't expect anything else but mindless comedy from a film titled PAGALPANTI. And sure enough, the beginning scenes give a fair indication that the film is riddled with maddening scenes. There's nothing wrong with that but the jokes are not that funny either. A few scenes do raise laughs like Junky and Chandu being compelled to taste food and Raj finding out the reason why he's driving in Raja Sahab's car and not Raja Sahab himself. The entry of Niraj Modi is menacing. The intermission point too gives a promise that hopefully, the second half is where the film's brilliance would come out. Shockingly, the opposite happens. The scene where the trio escape in a truck filled with glue is still fine. But then, the writers and makers add a horror touch that backfires. It seemed like the team got impressed with the success of horror comedies like GOLMAAL AGAIN [2017] and STREE [2018] and hence decided to cash in on it. The finale meanwhile gives a déjà vu of Anees Bazmee's earlier film WELCOME [2007] and many other Priyadarshan comedies. Not just that, they even straightaway lift a crucial scene and dialogue from the classic comic caper ANDAZ APNA APNA [1994] and that's where the film goes completely downhill. John Abraham is decent but it's nowhere close to the great work he's doing off late. It's nice that he's trying his hand at comedy for a change but then he should have opted for a film that would have given him a chance to excel. Arshad Warsi is as usual quite entertaining. Pulkit Samrat tries his best but doesn't succeed in giving the performance that his character demanded. Anil Kapoor gets his share of funny scenes but the writing lets him down. Saurabh Shukla is quite superb. Same goes for Brijendra Kala and it's nice to see that he even got a chance to shake a leg! From the heroines, Kriti Kharbanda gets to play an interesting character and she does justice. Ileana DCruz is strictly okay. Urvashi Rautela enters quite late and is hardly there. Talking about the supporting cast, Inaamulhaq is too good and the role suits him to the T. Jameel Khan (Panditji) has an important role and is dependable. Mukesh Tiwari, Zakir Hussain and Ashok Samarth are over the top. Jiten Mukhi (Mehul Chowksi), Naresh Sharma (Raja Sahab's butlet) and Raja Sahab's driver (Kanchan Pagare) are okay. Music is decent. 'Tum Par Hum Hai Atke' comes all of a sudden but is foot-tapping. 'Walla Walla' is well picturized but the song is nothing great. 'Bimar Dil' is from where the film really gets bad. 'Thumka' is forced. Title track is played in the background mainly. Sajid-Wajid's background score is better. The theme of Niraj Modi works well. Sunil Patel's cinematography is appropriate. Durgaprasad Mahapatra's production design is appealing. Pradyuman Kumar Swain's action is not so memorable. Anushka Tugnait, Sanam Ratansi, Kshitij Kankaria Shamanaz Parakh, Rahil Raja and Himanshi Nijhawan's costumes are very glamorous and sexy, especially the ones worn by the girls. N Y VFXWaala and Final Post's VFX is tacky, particularly in the lion scene. Prashant Singh Rathore's editing is not upto the mark. On the whole, PAGALPANTI fails to raise the desired amount of laughs due to lazy writing and recycled jokes. This movie is strictly for the audience who love brainless entertainers.
Back in 2013, Disney began the FROZEN saga that told the story of two sisters Elsa and Anna. While Elsa had the power to control ice, Anna was given an unfaltering spirit. Since then, the two sisters have become superheroes of a different kind for kids across the world. Now a few years on, Disney is releasing the second part in the franchise with FROZEN 2 hitting screens. But will the new film live up to its predecessor, will the story of the new film offer something new or will FROZEN 2 like so many other sequels fall short, is what we analyse.
FROZEN 2 starts off with Elsa and Anna living a full life in Arendelle, the city has over time prospered and flourished. Sadly though, things are not meant to last as a haunting echoing voice calls to Elsa from far beyond. Being the only one able to hear the call, Elsa sets off on a journey to find the source of the calling, assisted by her sister Anna, and her friends Kristoff, Olaf and Sven. The five leave Arendelle to travel to an ancient, autumn-bound forest of an enchanted land. They set out to find the origin of Elsa's powers in order to save their kingdom. Will they manage to find the source of the voice Elsa hears, will Elsa's powers be enough to save them and the city, or will they be overpowered by what they find in the enchanted forest is what the film is about. In the six years Disney took to develop FROZEN 2, the production house has put in the extra effort in not only developing an engaging story, but enabling the same with captivating visuals. With computer animation at its best, the film is a seamless visual treat that kids are sure to love. Given the immense fan following among kids that FROZEN developed, the sequel to the film plays to this audience. However, unlike the previous film, FROZEN 2 has a slightly darker and more complex story line, which may not be fully understood by the younger lot. However, despite this, there is more than enough to keep the tots happy. Speaking of music, which plays an integral part in the film, like the first film, FROZEN 2 certainly has what it takes when it comes to captivating lyrics and catchy tunes. Though the track 'Into The Unknown' was meant to be what 'Let it Go' was for the first film, it does fall a bit short. On the other hand, Kristoff's rendition of 'Lost In The Woods' is one track that is sure to strike a chord with a wide section of the audience. Another, tune that is sure to stick is the haunting, yet exhilarating tone that calls from the deep to Elsa. Conveying both mystery and intrigue through sound, the tune will certainly be an ear worm that latches on. Coming to the animation, FROZEN 2 displays why Disney is the best at what they do. Seamless animatronics that follow the laws of physics, well finished textures and realistic movement go a long way in converting CGI into something realistic.
Coming to the voice performances, each of the cast members have risen to the call with pitch perfect notes. Kristen Bell as Anna, Idina Menzel as Elsa, Jonathan Groff as Kristoff, and Josh Gad as Olfa have each done spectacularly well. Unlike the previous film, FROZEN 2 sees Olaf's character relegated to comedy and we have to say that this helps the film develop a connect with the audience. Here a special mention needs to be made for directors Chris Buck, Jennifer Lee who have done a stellar job in telling what could have been a rather complex and confusing story. On the whole, FROZEN 2 is certainly worth a watch. Though the film might fall a bit short of the previous one, it is in its own right beautiful, exhilarating and captivating. At the box office, FROZEN 2 that caters mainly to kids might face a slight task with competition from the Bollywood release PAGALPANTI. However, given the fan following the series has developed, expectations are that FROZEN 2 will emerge as a winner.
The excellent box office performance of SATYAMEVA JAYATE was one of the success stories of 2018. It catapulted director Milan Milap Zaveri into stardom and that too at a time when many thought that his directorial career was in trouble. Now the filmmaker is back with MARJAAVAAN, which also seems like a very commercial masala fare, like his earlier flick. So does MARJAAVAAN manage to entertain and provide paisa vasool entertainment to the viewers? Or does it fail to entice? Let's analyse.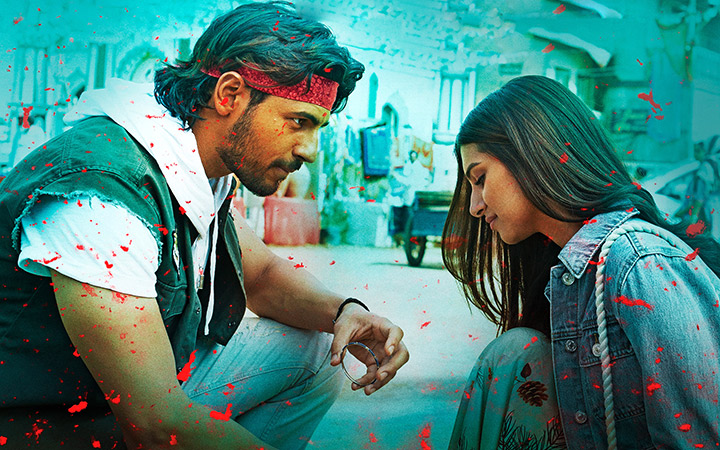 MARJAAVAAN is the story of unrequited love, set against the backdrop of the underbelly of Mumbai. In one of the poorer areas of Mumbai, Narayan Anna (Nassar) calls the shots. He has an army of men at his disposal and the most faithful of them is Raghu (Sidharth Malhotra). As an infant, he was found abandoned and it was Narayan Anna who raised him. Raghu is faithful and dedicated and always in the good books of Narayan Anna. As a result, Narayan's son Vishnu (Riteish Deshmukh), a three-foot-midget, feels very jealous and he detests Raghu. The said locality also consists of a brothel where one of the nautch girls is Arzoo (Rakul Preet Singh). She is in love with Raghu but the latter doesn't believe in this concept. It all however changes when Raghu comes across Zoya (Tara Sutaria), a mute girl from Kashmir. She teaches him the power and importance of music and love. In no time, both fall for each other. Things go smooth until one day, Zoya witnesses a murder committed by Vishnu. Vishnu informs Narayan Anna about it who in turn tells Raghu to finish off Zoya! Raghu decides to elope with Zoya but he's caught by Vishnu's men at the bus stand. Also, Vishnu kidnaps two kids – Timepass (Om Kanojia) and Payal (Alina Qazi) – both of whom train under Zoya. Narayan Anna then gives Raghu two choices – eliminate Zoya and save Timepass and Payal. Or else, everyone will die. Zoya insists that Raghu should kill her and Raghu reluctantly does so. Raghu is shattered like never before and he's arrested by ACP Ravi Yadav (Ravi Kishan). What happens next forms the rest of the film. Milap Milan Zaveri's story is dated and is reminiscent of the films witnessed in 70s, 80s and 90s. Milap Milan Zaveri's screenplay sets the film in the same zone. A few scenes are well written but one wishes this was consistent throughout the film. Milap Milan Zaveri's dialogues are quite over the top and some of them work very well and are clap worthy. Milap Milan Zaveri's direction is decent, considering the genre and space. Not many can pull off such a film but Milap manages. A few scenes are well executed like Vishnu's entry, Tara and Raghu falling in love and in the second half, Raghu getting back in the revenge zone is a paisa vasool moment. On the flipside, the character of Vishnu needed to be more menacing. Also, the film dips at a few places and also becomes predictable. A few developments are not very convincing either.
MARJAAVAAN has a bit of an awkward beginning. The execution is a bit weak and hence it takes a while to get used to the setting and characters. Also, the opening fight is massy to another level and audiences might not be prepared for such kind of masala. Usually, commercial movies are made in such a way that it can appeal to the multiplex audiences as well. But MARJAAVAAN is an exception as its content doesn't appeal to the sensibilities of the multiplex viewers. A few scenes seem unconvincing. The manner in which the religious harmony bit is presented looks a bit forced. The intermission point is fine. The second half doesn't start on a great note and seems a bit dragging. The action quotient dips as Raghu abandons all plans of revenge. But the scene where he decides to fight back is when the film rises again. The climax fight is massy as expected but also convenient. Sidharth Malhotra tries his level best and in some scenes, he does shine. But his performance is a bit weak overall. He should have gone really all out as that would have really helped. Riteish Deshmukh also gives his best and his three-foot height gives him a nice edge. Sadly, he's letdown by the writing of the character to some extent. Tara Sutaria is lovely and without mouthing a single dialogue, she makes her presence felt. Rakul Preet Singh is credited in a special appearance role but she has a supporting part and looks very glamorous. Her performance is decent. Nassar leaves a mark. Ravi Kishan is okay but his dialogue in the pre-climax about the police force will be met with claps in cinemas! Shaad Randhawa (Mazhar) is decent. Uday Nene (Gopi) and Godaan Kumar (Shafi) are passable. Same goes for Suhasini Mulay. Nora Fatehi is sizzling as always. Music is soulful and peppy. 'Tum Hi Aana' is like the theme song and well utilized. 'Thodi Jagah' is touching. 'Kinna Sona' is nothing great. 'Ek Toh Kum Zindagani' is smoking hot and 'Haiya Ho' is in the same zone.  Sanjoy Chowdhury's background score adds to the massy element, especially in Sidharth's fight scenes. Nigam Bomzan's cinematography is appropriate. Priya Suhass' production design is not very appealing. Amin Khatib's action is very over the top. Akshay Tyagi's costumes are stylish. Futureworks's VFX is quite good, especially in making Riteish a three-foot-baddie. Maahir Zaveri's editing could have been a bit crisper. On the whole, MARJAAVAAN is a true blue masala entertainer. At the box office, it has the potential to impress its target audience in the single screens.
Nawazuddin Siddiqui is known for his intense roles and crime-infested films. But it's a known fact that he has a great comic timing and if given an opportunity, can excel in such roles. After trying his hands in few such films in the past like FREAKY ALI [2016] etc, the versatile actor will now be seen in a similar space with MOTICHOOR CHAKNACHOOR. So does MOTICHOOR CHAKNACHOOR manage to entertain and give a good time to the audiences? Or does it fail to deliver? Let's analyse.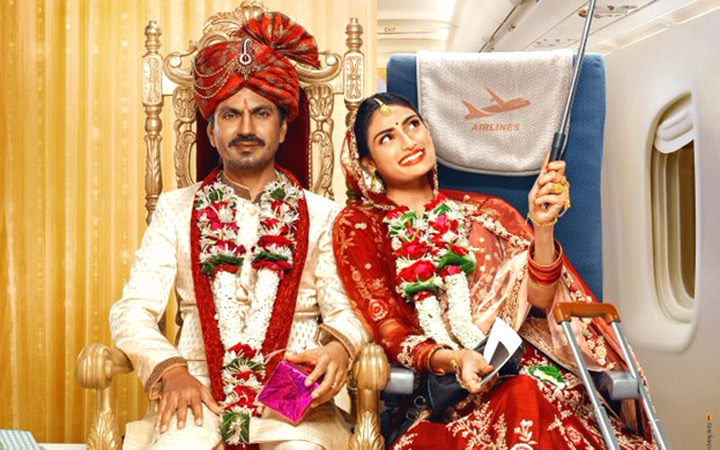 MOTICHOOR CHAKNACHOOR is a love story of two neighbours. Anita aka Annie (Athiya Shetty) resides in Bhopal and her only aim in life is to marry an NRI and settle abroad. However when she meets prospective grooms, she makes her demand clear and moreover she is bigmouthed. As a result, she gets rejected and in some cases, she rejects when she finds out that the guy is not going to move to foreign shores. Meanwhile, Pushpender Tyagi (Nawazuddin Siddiqui) has just returned from Dubai after a hiatus. He stays with his family in the house next to that of Annie. Pushpender falls for Annie instantly but Annie doesn't show interest. Just like Annie, even Pushpender wants to get hitched desperately. When an overweight girl agrees to marry him, he gives his nod though he doesn't have feelings for her. Pushpender is 36 and he feels that he is way past the age where he can reject any girl. Hence he reluctantly accepts the proposal. Annie meanwhile gives up after rejecting and getting rejected. With no option in hand, her maternal aunt (Karuna Pandey) advises Annie to woo Pushpender. After all, even Pushpender works in Dubai, also a foreign place. Annie hence tries to serenade Pushpender. She tries to first break off his alliance with the overweight girl but her efforts prove futile. Thankfully for Annie, Pushpender's mother (Vibha Chibber) calls off the alliance when the to-be-bride's family refuses to pay dowry. Annie then straightaway tells Pushpender that she wishes to marry him. Pushpender is overjoyed but Annie is a bit reluctant as she can't pay the kind of dowry that his mother is asking for. Pushpender promises Annie that he won't ask for a single paisa and both get married on the same day! The families obviously are shocked but they relent eventually. Annie is extremely happy as her dream of marrying an NRI is fulfilled. However, Pushpender has a secret that can prove disastrous for Annie. What happens next forms the rest of the film. Debamitra Biswal's story is very simple and nothing great but has potential for a fine and entertaining script. The screenplay however is not consistent. There are scenes that are great but those are few and far between. Also, the first half has more interesting scenes than the second half due to which the post-interval portions aren't that engaging. Bhupendra Singh's dialogues are very funny and clever, and raise laughs. Debamitra Biswal's direction has promise but falters due to several reasons. On the plus side, the setting looks straight out of life. The director has neatly explained the neighbourhood, the way the houses of Annie and Pushpender are next to each other. Some scenes are very well handled. On the flipside, the interest rises and falls throughout. Also, the second half portions are difficult to digest. Viewers are forced to accept that it's Annie who was wrong for marrying Pushpender for the Dubai factor. Even Pushpender has hidden a fact about his employment which was also not acceptable at all. But Pushpender is not made a villain as such. Shockingly, in one crucial scene, he even slaps Annie. If that is not enough, then Annie's father refuses to take her back in his house. One hopes that towards the end, both will profusely apologize to Annie for their behaviour. Shockingly, that never happens and only Pushpender says sorry, that too by writing a letter. Hence, it becomes difficult to root for such a character
MOTICHOOR CHAKNACHOOR begins on a fair note. The setting and characters are well established. The situations seem comical but don't really make viewers laugh. But after the initial 30-35 minutes, the film turns into a riot. The scene where Pushpender meets the overweight girl is well executed and written. Same goes for the scene where Pushpender is buying vegetables and gets confronted by Annie. The best part of the first half is when Pushpender beats his brother Hakim with his chappal. The intermission point comes as a bolt from the blue. Post interval, the interest and even the humour quotient dip. The situations become very unconvincing and even regressive to an extent. The climax is supposed to be funny but seems unimaginative. Talking of performances, Nawazuddin Siddiqui seems a bit off but then gets in the groove. His comic timing as expected is bang on and even in emotional scenes, he is great. Athiya Shetty is a surprise of the film. From her accent to her performance to body language and to her understanding the character, she is spot on! Karuna Pandey gets to play a fine character and is entertaining. Vibha Chibber is decent. Abhishek Rawat (Hakim) is superb as Pushpender's brother. Navni Parihar (Annie's mother), Bhumika Dube (Hema), Devansh Kumar (Ikka) and Usha Nagar Dadi are okay. Music gels well with the film's narrative. 'Crazy Lagdi' is catchy followed by 'Kaise Banegi Sarkar'. 'Choti Choti Gal' and 'Aaj Jaage Rehna' are soulful but drag the narrative. Abhijeet Vaghani's background score however is terrific and unique. Suhas Gujarathi's cinematography is very nice. The film has been shot in unconventional locales of Bhopal, that one hasn't seen in films before. Tariq Umar Khan's production design is realistic. Shadab Malik's costumes are straight out of life. Praveen Kathikuloth's editing is nothing special. On the whole, MOTICHOOR CHAKNACHOOR boasts of a very entertaining first half but the second half plays spoilsport heavily. At the box office, it will face a tough time due to the lack of buzz.
Sooraj Pancholi had a dream debut in HERO [2015], a film produced by Salman Khan. The film underperformed at the box office but the hype of the film was such that it opened at Rs. 6.85 crore, which was the highest then for a film featuring debutants. Sooraj then, shockingly, disappeared and four years later, he's finally back with SATELLITE SHANKAR. So does SATELLITE SHANKAR emerge as a great entertainer and meet the expectations raised by the trailer? Or does it fail to entice? Let's analyse.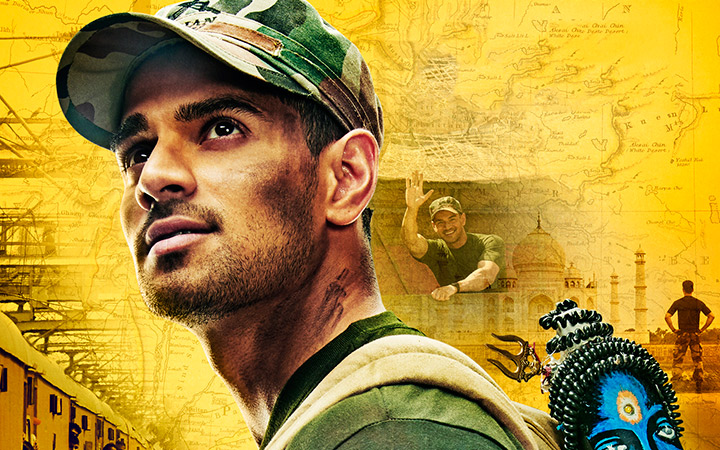 SATELLITE SHANKAR is about the extraordinary journey of a soldier that brings a nation together. Shankar (Sooraj Pancholi) is a rifleman posted near the LOC in Jammu and Kashmir. He is very popular in his regiment because of his jovial nature. He carries with him an idol of Lord Shankar. He pretends that it's a satellite that can help him connect to anyone in the world. With this little trick, he keeps the officers motivated, despite them not getting leaves. In a firing by the Pakistani forces, Shankar gets hurt. He's admitted in the hospital and though the injury is not serious, he is asked to rest for eight days. Shankar requests his commanding officer, Cheema (Sanjay Gurbaxani) that he'll like to go to his hometown, Pollachi, in Tamil Nadu to meet his mother and get her cataract treated. Cheema agrees on the condition that Shankar reaches the base 8 days later at 8 am. Shankar promises to be back on the stipulated day and time by giving a 'Sainik shapath'. Shankar's colleagues request him to hand over gifts and other items to his family members while he's on his way to his hometown. Shankar then begins his three-day-long journey on the train from Jammu. As soon as he commences the trip, an old couple in his bogie are asked to leave as they have boarded the wrong station. While helping them find the right train at the next station, Kathua, Shankar ends up missing his own train. He along with Meera Bakshi (Palomi Ghosh), a vlogger, then take a taxi to Pathankot, where their respective trains was to halt. Again, Shankar is not able to make it on time in his train while helping Meera. However, the family member of an army colleague Subedar Jeetu Singh (Pradeep Singh) picks up Shankar's luggage from his train when it halts at a station in Punjab. Shankar reaches Jeetu Singh's residence in Bagha and uses his 'satellite' to spread happiness and solve their problem. Shankar then heads to Agra to finally catch his train to Pollachi. Yet again, Shankar gives it a miss as he gets busy in saving people who were in a bus that had met with an accident. Interestingly, even Meera is there in the bus and Shankar gets captured in her video. He overnight becomes a hero of the nation. Meera takes it upon herself to find Shankar and she sets off to find him. Her followers cross the million mark and they too get involved in this journey to ensure that Shankar not only reaches his hometown soon but also that he's able to adhere to his 'Sainik Shapath' and report back to base 8 days later at 8 am. What happens next forms the rest of the film. Vishal Vijay Kumar and Irfan Kamal's story is utopian but has potential and can be best described as 'Munna Bhai meets Bajrangi Bhaijaan'! Vishal Vijay Kumar and Irfan Kamal's screenplay however don't do justice to the plot in hand. A few scenes stand out individually but as part of the film, they seem a bit convenient and unconvincing. Vishal Vijay Kumar and Irfan Kamal's dialogues however are appropriate. But a few dialogues are in Punjabi, Tamil and Bengali and are difficult to comprehend. There should have been subtitles for these lines. Irfan Kamal's direction is weak and a bit unpolished. He had a great subject in hand but first he messed it up at the screenplay stage. Then, with his execution, he spoilt it even more. The first 15-20 minutes seem very silly and one might wonder what exactly is happening in the film. The concept of the 'satellite' gets clear only after 30-35 minutes in the Punjab village scene. The film boasts of very filmy and convenient plot points and it needed an expert direction so that viewers can digest it. In the absence of it, it'll be difficult for them to really get engaged with the film.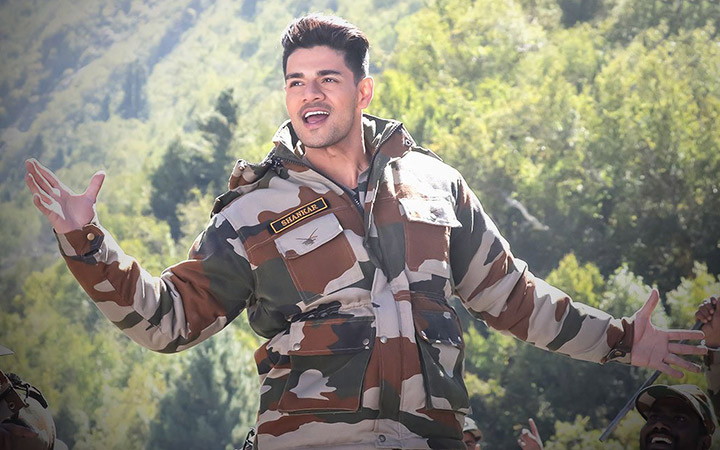 SATELLITE SHANKAR's beginning portions might seem bizarre. The concept of the 'satellite' might not be easy to comprehend. Even the scene of Shankar getting injured in the cross-border firing is not well helmed, although the idea is interesting. The film gets a bit interesting as Shankar gets in the train and he ends up missing it. However, he misses his train three times and that becomes too much. What stands out in the first half is the scene in the Punjab village and the bus accident sequence. Post-interval, the film has some fine moments but again, the direction and script play spoilsport. Still, the film remains somewhat engaging. However, the climax is when the film really falls down. The stone pelting part looks completely forced and mars the rhythm and even tone of the film. Sooraj Pancholi gives a very fine performance and he's sure to amaze you with his sheer hard work. There's this earnestness in the way he has played the part and it's completely in sync with his character. Also, he is quite entertaining and watch out for the scene where he imitates Prime Minister Narendra Modi! Megha Akash (Pramila) is lovely and lends able support. Her scene at Salem railway station is memorable. But sadly, her track is not well handled and it lacks conviction. Palomi Ghosh has a brilliant screen presence and leaves a tremendous mark. Upendra Limaye (Inspector Chavan) is dependable. Pradeep Singh, Anurag Mishra (Anwar Hussain), Anil K Reji (Sridhar), Asif Basra (Taxi Driver), Subrat Dutta (TC) and Sanjay Gurbaxani are fine. Music is nothing special. 'Pyaar Ka Satellite' is like a theme track and is the only song that works. 'Aari Aari' is foot tapping but comes at a time when viewers are dazed about the film's concept. 'Tere Sang' is forgettable while 'Jai He' has a patriotic feel and hence stands out. Sandeep Shirodkar's background score is appropriate. Jitan Harmeet Singh's cinematography is excellent. The film has been shot in real locations to bring the authenticity and the various locales are well captured. Abbas Ali Moghul's action is dated. Tariq Umar Khan's production design is as per the requirement of the film. Same goes for Dipika Lal and Anirudh Singh's costumes. White Apple's VFX is decent. Chandan Arora's editing is sany complaints. On the whole, SATELLITE SHANKAR is a well-intentioned flick but poor script and direction play spoilsport. At the box office, it'll have a tough time because of lack of awareness.
Ayushmann Khurrana has become a force to reckon with after 6 back-to-back successes, a feat enjoyed by very few actors. Hence, the excitement is tremendous for his upcoming flick BALA, despite the fact that a section of viewers saw a film with a similar subject last week, UJDA CHAMAN. So does BALA manage to entertain and give audiences a great time? Or does Ayushmann Khurrana disappoint this time? Let's analyse.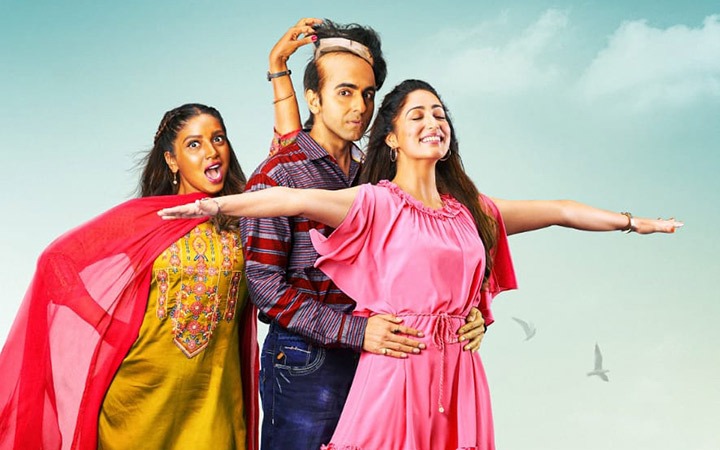 BALA is the story of accepting oneself despite imperfections. The year is 2005. Balmukund Shukla aka Bala (Sachin Chaudhary) is a child in Kanpur who is proud of his looks and hair. He is very popular in his school and has lot of female admirers. He is so obsessed with his looks that he even ridicules his classmate and neighbour Latika (Saniya Touqeer) over her dark complexion. The story then moves 11 years ahead. The year is 2016 and Bala (Ayushmann Khurrana) has suffered extreme premature balding. He works in the marketing team of a fairness product. Latika (Bhumi Pednekar) is a firebrand lawyer and both still can't look eye to eye. Bala tries lot of techniques to grow his hair but nothing works. Hair transplant is an option but he can't opt for it as he's diabetic. With no other option in hand, Bala accepts his father Hari's (Saurabh Shukla) suggestion and opts for a wig. He is then sent to Lucknow where his company is shooting for an ad with Pari Mishra (Yami Gautam). She is a popular TikTok star and Bala has a major crush on her. He meets her during the course of the shoot and woos her. In no time both fall in love and begin a romantic relationship. Realising that things are getting serious between them, Bala feels he should tell Pari that he is bald and that he wears a wig. However he is not able to especially when he realises that for Pari, external beauty matters the most. He fears that if he confesses to Pari, she'll dump him. Their respective families meet and the marriage is fixed. What happens next forms the rest of the film. Niren Bhatt's story (original story by Pavel) is excellent and novel. There is a very nice message given by the makers. Niren Bhatt's screenplay (with additional screenplay by Ravi Muppa) ensures that this message comes out in an entertaining way without getting preachy. Niren Bhatt's dialogues are one of the highpoints. Some of the one-liners are very clever and take the film to dizzying heights. Amar Kaushik's direction is excellent and he proves that he knows his craft and that his debut directorial venture STREE [2018] was no fluke. The treatment of the film is very simple and adds a lot to the script. What's praiseworthy is that he keeps the flow of the film very smooth and organic. There are scenes where the situation suddenly turns from comic to serious or vice versa. Yet, it's done so well that it doesn't seem unconvincing or out of place. Also, the finale is helmed nicely and not only families, but even youngsters and every cinegoer would love it. BALA begins on a very entertaining note, showcasing Bala's childhood. The interest is maintained as Bala grows up and viewers get acquainted with his family and professional life. The humour quotient is not much initially but it significantly increases in the scene where Bala tries 200+ remedies to get back his hair. Some of these solutions are literally 'hair-rising', thus raising laughs. Things get better when Bala meets Pari in Lucknow. Their romance blooms over a series of TikTok videos and it's sure to be loved by viewers. While the first half has more of comedy, in the second half, the story takes a dramatic and serious turn. The interest level drops here but goes on a high once again in the climax. The finale is unconventional but works. Another sequence of the second half that deserves mention is when Ayushmann and his friend run away with newspaper copies. It's sure to create a riot in theatres!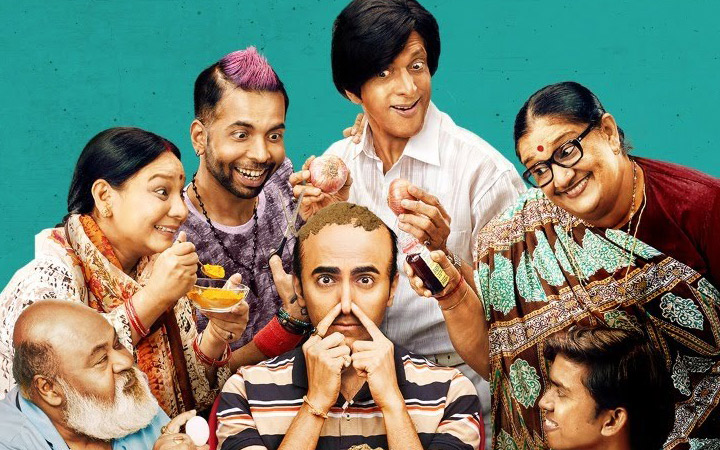 BALA belongs to Ayushmann Khurrana. He plays the part very naturally, as if he has been bald all his life. The character of Bala is very filmy who loves the 90s songs and the actor brings out this aspect in an entertaining manner. Also, he is too good in the dramatic and confrontational sequences. Bhumi Pednekar does seem a bit awkward initially but she essays her part with perfection and is a natural. She doesn't have much to do in the first half but excels in the second hour. In fact, this can be counted as one of her most accomplished works. Yami Gautam also gets into the skin of her character and gives a credible performance. Notice how she has worked hard on her accent. In one of the most important scenes of the second half, she does so well that viewers are bound to clap loudly for her! Child actors Sachin Chaudhary and Saniya Touqeer are nice. Saurabh Shukla is dependable as always and he rocks in the scene where Bala apologizes to him. Dheerendra Gautam (Vihan) leaves a mark but his part reminds one of Shardul Rana, who played Ayushmann's younger brother in BADHAAI HO [2018]. His outburst in the first half is very funny. Abhishek Banerjee (Ajju) is decent in the supporting part. Jaaved Jaaferi (Bachchan Pandey) is fine but gets limited scope. Seema Pahwa (Latika's mausi) is adorable. Other actors who do well are Sunita Rajwar (Bala's mother Manju), Umesh Shukla (Bala's maternal grandfather), Sumit Arora (Bala's boss), Yash Chaturvedi (Bala's colleague Varun), Shashi Verma (hair transplant doctor) and Mushtaq Khan (lawyer Raina). Ayushmann's brother Aparshakti Khurana is also there in a fun scene. Lastly, Vijay Raaz is the sutradhar of the film and surprisingly, he plays the part of 'hair'! And it adds a nice touch to the film. Sachin-Jigar's music is okay. 'Don't Be Shy Again' is played in end credits while 'Pyaar Toh Tha' comes at a crucial juncture. 'Naah Goriye' (music by Jaani, B Praak) is missing in the movie.  Sachin-Jigar's background score however is much better than their songs. There's a recurrent theme which is used very well. Also, in one important scene, the music turns into a serious one and that adds to the laughs. Anuj Rakesh Dhawan's cinematography is neat and captures the small town goings on well. Preetisheel Singh's makeup and prosthetics is flawless. Sheetal Sharma's costumes are straight out of life. Mayur Sharma's production design adds to the authenticity. Hemanti Sarkar's editing is slick and yet unhurried. The film is just 130 minutes long and drags only in few places, that too only in second half. On the whole, BALA not only entertains thoroughly but also delivers a very important message that will surely be lapped up by the audiences. At the box office, the film will surely benefit thanks to great word of mouth and brand Ayushmann. It will emerge as a profitable venture for the producers and will make its entry into the 100 crore club.
DRIVE has now finally got a release, that too on an OTT platform. As a result, there's a lot of negativity surrounding the film. So is DRIVE really as disappointing as believed? Or does it turn out to be a fine entertainer? Let's analyse.
DRIVE is the story of a group of thieves planning the biggest heist of the country. Tara (Jacqueline Fernandez) runs a courier company in Delhi and specializes in illegal transfers for criminals. She is aided in this by Bikki (Vikramjeet Virk) and Naina (Sapna Pabbi). The trio, besides indulging in street racing, are also focused on finding a thief named King (Sushant Singh Rajput). He operates alone and robs in style. After stealing, he leaves the name of the place where he would next make the heist. After robbing a jewellery store, he hints that his next target is Rashtrapati Bhavan! Irfan (Boman Irani) from the PMO gets startled on getting this information. He teams up with Vibha Singh (Vibha Chibber), director of the monetary restrictions department and his junior, Hamid (Pankaj Tripathi) in ensuring that King doesn't come to rob what is the most secured and one of the most important institutions in the country. King however bumps into Tara, Bikki and Sapna and after he finds them trustworthy, King tells them about his real identity. At the same time, Tara also expresses her wish of robbing Rashtrapati Bhavan for a special reason. She has found out that Vibha takes a 40% cut from those on whom she initiates a raid. After getting her share, she gives the accused a clean chit. Vibha has discovered a secret chamber in Rashtrapati Bhavan where she has stashed all the unaccounted wealth. Tara wants King's help in robbing this hidden treasure. However, the security at Rashtrapati Bhavan is unparalleled. The aim is to enter the palace, dodge the security and CCTV cameras, locate the loot and take it out of the Bhavan. What happens next forms the rest of the film. Tarun Mansukhani's story is poor and is a bhel puri of various films like RACE, DHOOM, FAST & FURIOUS, OCEAN'S ELEVEN, SAAHO and even Karan Johar's earlier forgettable film, UNGLI. Tarun Mansukhani's screenplay doesn't make the desired impact as it's very difficult to comprehend. There are twists and turns every 10-15 minutes but instead of adding to the film's charm, it ends up getting on viewers' nerves. Tarun Mansukhani's dialogues are simple and straight forward. Tarun Mansukhani's direction is nothing great. He tries to do an Abbas-Mustan but fails miserably. The film lacks emotional touch. You don't really root for any character as you don't feel for them. A bit of Tara's past is hinted at but that's about it. A few developments are bewildering. The track of Arjun (Anuj Jain) is difficult to understand, especially how he managed to get into Tara's gang. Surprisingly, Tara and his team don't kick him out despite knowing that he's an undercover officer! The flow of narrative is also fractured by two songs. Shockingly, the 'Makhna' song comes up all of a sudden. For no rhyme or reason, Tara and the gang head to Israel. No explanations given! The makers, at the most, could have added a voiceover of Tara telling her gang that they should take a break for a few days but alas! "Working with Sushant Singh Rajput was GREAT, You…": Sapna Pabbi | Drive | Jacqueline
DRIVE starts on a fair note. The beginning scene instantly reminds of FAST & FURIOUS's street racing scenes. But there's a nice surprise as one expects the winning driver of the race to be Sushant. Instead, it's Jacqueline who emerges from the car. The way King hoodwinks Tara's men at the jewellery store and how he gets the seized car back from the cop also keeps the interest going. The trouble starts soon enough as the film gets too complicated or too unconvincing. The second half is focused on the gang trying to rob the treasure from Rashtrapati Bhavan. The manner in which they easily get access to the place is very hard to believe. Also, the various twists and turns instead of impressing viewers end up confusing them. A lot of questions remain unanswered till the very end. Sushant Singh Rajput fails to give his best. In scenes where he is supposed to give the see-I-am-so-smart cool smile, he ends up looking quite awkward. Jacqueline Fernandez in fact is much better. She looks convincing as the leader of the gang. Moreover, she also exudes considerable oomph. Vikramjeet Virk does well, as per his character requirement. Sapna Pabbi has a great screen presence and acts well. Boman Irani is dependable as always. Pankaj Tripathi is apt for the part and even raises few laughs. Vibha Chibber suits the character. Same goes for Kaustubh Kumar (Raj). Anuj Jain is hardly there. Major Bikramjeet Kanwarpal (Inspector Rathore) is decent. Music suits the mood of the film but doesn't have a shelf life. 'Karma', played in the opening credits, is the best of the lot. 'Makhna' is forced into the film. Same goes for 'Prem Pujari'. 'Black Car' and 'Tu Jaanta Nahi' are relegated to the background and are forgettable. Qaran's background score is stylish. Vishal Sinha's cinematography is sans complaints. But in the Israel scene, the lensman should have captured the beauty rather than just going for BTS-style camerawork. Parichit Paralkar's production design is quite good. He had a challenging task at hand as he had to ensure that the sets resemble the various rooms and chambers of Rashtrapati Bhavan. In that regard, he succeeds in most parts. Fluiidmask Studios' VFX, however, is very tacky and fake. Stefan Richter and Vikram Dahiya's action is nothing great. The film ideally should have had more in the name of action other than just car chase scenes. Samidha Wangnoo's costumes are very rich and appealing, especially the ones worn by Jacqueline and Sapna. Tarun Mansukhani's editing is average. On the whole, DRIVE gives a déjà vu of many other films in this genre and fails to impress on account of confusing and unconvincing plot. Avoidable
Over the years, there have been several films that have tackled various conditions that lower a person's self-esteem like skin colour, obesity, stunted growth etc. Premature balding, however, has rarely been the central plot point of a film. Two very lesser known films like I M 24 [2012], HAIR IS FALLING [2011] etc have dealt with the issue but they sank without a trace. Producer Abhishek Pathak for his directorial debut, UJDA CHAMAN, tackles this idea in the romcom space. So does UJDA CHAMAN manage to entertain and move audiences? Or does it fail to entertain? Let's analyse.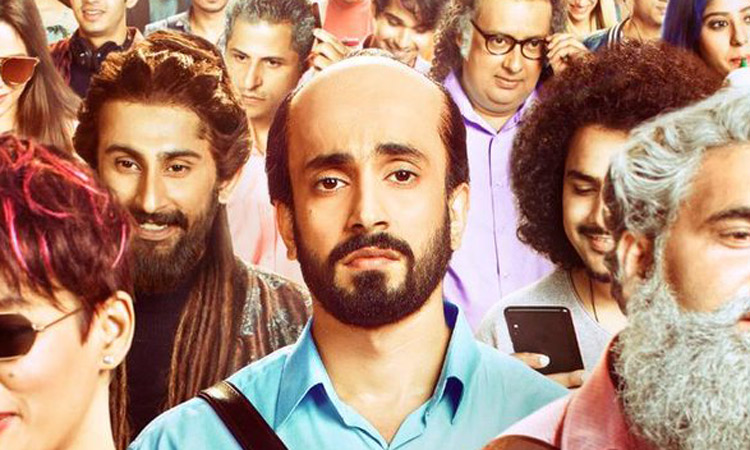 UJDA CHAMAN is the story of a man in search of a life partner. Chaman Kohli (Sunny Singh) is a 30-year-old lecturer in Delhi's Hansraj College. He has faced acute hair loss in the last five years, affecting his self-esteem and also his marriage prospects. His parents, Shashi Kohli (Atul Kumar) and Sushma Kohli (Grusha Kapoor) put his five-year-old picture in his marriage bio-data and when he goes to see a prospective bride, he wears a cap. Sadly, the cap comes off and the prospective bride and her family kick the Kohli's from their house. Their family astrologer (Saurabh Shukla) adds to their tension as he claims that if Chaman doesn't get married before his 31st birthday, he'll remain celibate for life. Chaman tries to find love, first at the marriage ceremony of a friend but it proves futile. Later, he tries to woo a fellow lecturer, Ekta (Aishwarya Sakhuja) but she rejects him as she is already dating someone. All of a sudden, a first-year student, Aaina Ali Khan (Karishma Sharma) shows interest in Chaman. Chaman falls for her but in no time, he realizes that she hung out with him for vested interests. With no other option, Chaman accepts his father's suggestion and downloads Tinder. He uploads his picture, but by cropping his bald patch. In no time, he matches with Apsara (Maanvi Gagroo), who is overweight and just like Chaman, she too puts a close up picture to hide her so-called imperfection. Both decide to meet and obviously get shocked looking at each other. What happens next forms the rest of the film. UJDA CHAMAN is an official remake of the 2017 Kannada film, ONDU MOTTEYA KATHE (Writer: Raj B Shetty). Danish J Singh's adapted story has immense potential as a lot of people can relate to the goings on shown in the film. But Danish J Singh's screenplay plays spoilsport. The narrative is engaging but only in parts. Danish J Singh's dialogues are funny and matter-of-fact. Abhishek Pathak's direction is not worthy enough. The execution seems a bit amateurish and over-the-top. The manner in which Chaman is ridiculed almost on a daily basis by the students because of his receding hairline is too much. Moreover, the direction style is not consistent. The second half looks very different from the first half. Also, with nothing unique happening in the film, the narrative becomes extremely predictable. On the positive side, a few scenes work like the track of Aaina and the hospital scene. UJDA CHAMAN begins on a fun but very loud note with the initial portions being mildly engaging. The humour looks forced in the scene where Chaman attempts to assault his brother Goldy (Gagan Arora). The track of Aaina is thankfully better but still, the film doesn't reach a high. The intermission point is interesting and the film seems promising from here on. And the initial portions of the second half are very entertaining as Chaman and Apsara get close. But after a point, nothing novel or interesting happens. The film gets dragging and predictable. The final scene is cute but comes too late in the film. Ujda Chaman: Public Review | First Day First Show | Sunny Singh Nijjar | Maanvi Gagroo
Sunny Singh gives his best but the desired impact is not made. The manner in which he seems so serious and lifeless throughout the film is difficult to digest. Even his narration in the beginning is needlessly done in a sombre tone. Maanvi Gagroo does quite better and is a natural. Her issues and predicaments seem very relatable and she plays the part nicely. Atul Kumar also does a genuinely good job. Grusha Kapoor is very loud. Gagan Arora is passable. Karishma Sharma plays her part as per the requirement. Aishwarya Sakhuja has a great screen presence. Sharib Hashmi (Raj) is good but sadly his track is predictable. Saurabh Shukla is strictly okay. Music is disappointing. Only 'Chand Nikla' gets registered. The rest of the songs like 'Twinkle Twinkle', 'Outfit' and 'Oh Bandeya' are forgettable. Hitesh Sonik's background score is too loud and dramatic. Sudhir K Chaudhary's cinematography is neat. Tarpan Srivastav's production design is in sync with the film's setting. Preetisheel Singh's make up and prosthetics are flawless. Rahil Raja and Himanshi Nijhawan's costumes are realistic. Mitesh Soni's editing is sans complaint and the film's length is appropriate at 120 minutes. On the whole, UJDA CHAMAN has a promising and relatable story but the inconsistent execution and predictable narrative spoils the show. At the box office, thanks to limited buzz and lack of popular names, the film will have a difficult time.
Reincarnation sagas have been immensely popular in Bollywood. There's a certain charm to see protagonists facing an untimely death and then avenging for the wrongdoings in their next life. Interestingly, there has never been a reincarnation comedy. This void has now been filled thanks to HOUSEFULL 4. The film looks grand in every way and is also the big Diwali release. So does HOUSEFULL 4 emerge as the ideal entertainer for families in this festive season? Or does it fail to impress? Let's analyse.
HOUSEFULL is the story of three couples and how destiny helps them reunite after 600 years. The story begins in 2019. Harry (Akshay Kumar) is a barber in London who has a habit of momentarily losing his memory when he hears a loud noise. During one such time, he ends up destroying a large amount of money belonging to Michael (Sharad Kelkar) that was given to him for safekeeping by Big Bhai. Big Bhai hence gets angry at Harry, his brother Max (Bobby Deol) and their friend Roy (Riteish Deshmukh). He demands them to return the money of Bhai. Harry, Max and Roy then tell Bhai that they are in a relationship with Pooja (Pooja Hegde), Kriti (Kriti Sanon) and Neha (Kriti Kharbanda) respectively. All three are daughters of a very wealthy man, Papa Ranjeet (Ranjeet). Hence they'll pay Big Bhai the money once they get married to them. The trio then meet Papa Ranjeet and the marriage is fixed. The venue chosen is a place called Sitamgarh, a town in India. The trio along with their girlfriends and Papa Ranjeet arrive at Sitamgarh palace, which has now been converted into a hotel. The moment they reach there, the bell boy, Aakhri Pasta (Chunky Panday) claims that all of them were a part of the kingdom of Sitamgarh. He goes overboard while making the claim, which makes the guests uncomfortable. Hence the manager Winston Churchgate (Johny Lever) fires Aakhri Pasta. However, Harry has often got flashes of his past life. He goes to Madhavgarh, where Aakhri Pasta resides, to find out more information. As soon as he reaches Madhavgarh, Harry is able to remember his past life. The story then goes on a flashback mode in the year 1419. Bala (Akshay Kumar) is a notorious Prince of Madhavgarh who is banished from the kingdom by his father (Parikshit Sahni). With the help of Pasta (Chunky Panday), he finds out that the king of Sitamgarh, Maharaja Surya Singh Rana (Ranjeet) will be celebrating his birthday and that he had three daughters, Madhu (Kriti Sanon), Meena (Kriti Kharbanda) and Mala (Pooja Hegde). Bala arrives in Sitamgarh and succeeds in wooing Madhu. Meanwhile, Bangdu Maharaj, a dancer in the royal palace, gets into a relationship with Mala while the warrior Dharam (Bobby Deol) starts an affair with Meena. The king even approves the union and their marriages are fixed. All is going well but Suryabhan (Sharad Kelkar) who wants to be king comes up with a plan. He kills brother of Gama (Rana Daggubati), a ferocious chieftain of a neighbouring kingdom. Gama is made to believe that it's the king who ordered the killing. As a result, Gama arrives in Sitamgarh during the marriage ceremony for revenge. In the ensuing battle, they all die. What happens next forms the rest of the film. Sara Bodinar and Sajid Nadiadwala's story is very weak. Aakash Kaushik and Madhur Sharma's screenplay (with additional screenplay by Farhad Samji, Tushar Hiranandani, Sparsh Khetarpal and Tasha Bhambra) spoils the show further. It seems like the makers took audiences for granted and in the attempt to show grandeur, they missed out on the factors that made HOUSEFULL such a successful franchise. Farhad Samji's dialogues add to the fun but only at places. Farhad Samji's direction is unimpressive. Though for most parts, he is able to handle the grandeur and confusion well. The opening credits are very similar to the opening of BAAHUBALI 2: THE CONCLUSION. In fact there's an in-your-face reference to the film later. However, several sequences are weak and the jokes fall flat. The writing is also to blame but the director should have hidden these shortcomings with his execution. Sadly that doesn't happen. HOUSEFULL 4 begins on a very fun note. The madness that happens at Harry's salon sets the mood. The film gets better as they all reach Sitamgarh. Once the flashback begins, one expects the film to go on a high. But the opposite happens as the humour is missing from the film. Yes there are fun moments but they aren't funny enough to give audiences a paisa vasool time. Much of the second half is about how Harry tries to persuade Max and Roy that they are doing a mistake by getting married to their bhabhis. The humour here is strictly okay and in the Nawazuddin Siddiqui's track, it goes out of the window. Thankfully the entry of Pappu Rangeela (Rana Daggubati) acts as a respite. The climax works only in parts. The continuity issues spoil the fun. FUN UNLIMITED: Team Housefull 4 Interview | Crazy Rapid Fire, Hilarious Quiz & 5 Second Challenge
Akshay Kumar emerges as the most entertaining actor in the film. His Bala act is superb but even in the 2019 portions, he is too good. Riteish Deshmukh comes next. As the effeminate Bangdu Maharaj, he does a fine job which was expected as he has done similar roles in the past. Bobby Deol is disappointing as he doesn't have much to contribute in terms of humour. Rana Daggubati is excellent in both avatars. He adds to the fun in the pre-climax and climax especially. Talking of the girls, all three look stunning. Kriti Sanon gets her share of interesting scenes. Kriti Kharbanda makes a mark in the scenes where she hums Hindi songs. Pooja Hegde is decent. Chunky Panday doesn't get enough scope as in part 1 and 2 but he gets to be a part of some crazy scenes. Johny Lever manages some laughs in the second half. Sharad Kelkar is efficient in a small role. Manoj Pahwa raises laughs in his cameo appearance. Ranjeet is fine. Jamie Lever is okay and the Johny Lever connection comes at a surprise. Parikshit Sahni is nothing great. Nawazuddin Siddiqui is awkward. Songs are average and they won't have a recall value. 'Shaitan Ka Saala' is the best of the lot. 'Ek Chumma' comes next followed by 'Badla'. 'The Bhoot Song' is the weakest part of the film while 'Chammo' is forgettable. Julius Packiam's background score is theatrical and the recurring theme is catchy. Sudeep Chatterjee's cinematography adds to the grandeur. Sham Kaushal's action is good. Amit Ray and Subrata Chakraborty's production design is splendid. Costumes compliment the characters. The ladies especially look gorgeous in both avatars. Do It Creative, AI Solve Ltd and Prime Focus's VFX is of superior quality. The Sitamgarh Kingdom especially is depicted in a fascinating manner. Rameshwar S Bhagat's editing is inconsistent and there are several jumps in the narrative. On the whole, HOUSEFULL 4 is a major disappointment and suffers on the account of poor writing and vacuous screenplay. The negative word of mouth will ensure that it will crash at the box office though it might still end up crawling to Rs. 100 crore mark on account of festive period and the extended weekend.
The residents of Gujarat are known for their entrepreneurial spirit and in recent times, films like KAI PO CHE [2013], MITRON [2018] etc were partly based on this aspect. Now debutant director Mikhil Musale takes this one step ahead with his Diwali release, MADE IN CHINA, which incidentally also stars KAI PO CHE actor Rajkummar Rao as the protagonist along with many other talented names. So does MADE IN CHINA manage to give the audiences a great time? Or does it fail in its endeavour? Let's analyse.
MADE IN CHINA is the story of a man who beats all odds to become an expert businessman. Raghu Mehta (Rajkummar Rao) is based in Ahmedabad and is a failed businessman. He has tried his hands in various kinds of businesses but the effort has been futile each time. He then accepted his deceased father's advice and began to run his family-owned clothes shop. Even here, he tries to experiment and stocks Nepali mattresses but nobody is interested to buy it. Raghu is married to Rukmini (Mouni Roy) who is understanding and supports him through thick and thin. But Raghu's father-in-law Vitthal (Manoj Joshi) and Devraj (Sumeet Vyas) don't appreciate Raghu's attempts. They advise him to sell his shop at a good price and also to go to China and help Devraj set up his venture of providing a herbal soft drink. Raghu reluctantly takes up the China offer where sadly, the deal with Tanmay Shah (Paresh Rawal) fails to materialize. However, Raghu befriends a local colleague there, Xui Lee (Danni Wang). She introduces him to Hou Lee (Jeffrey Ho) who claims to have made an effective aphrodisiac called Magic Soup that too from the reproductive organs of tiger. Hou Lee insists Raghu to sell it in India and make millions for both. Raghu returns to India, impressed with the idea, and he decides to do ground research. He meets several sex doctors, tantric babas etc and realizes that most of them are only interested to financially exploit the desperate people struggling with sexual problems. Raghu then comes across Dr Tribhuvan Vardhi (Boman Irani) who is honest and not money-minded. Immediately, Raghu insists that Dr Vardhi should sell Magic Soup to his patients and in return, he'll get 50% share in profit. Dr Vardhi refuses at first but after much cajoling, he accepts the offer. On the advise of Tanmay Shah, Raghu turns Dr Vardhi into an online sensation which in turn helps in the sales of Magic Soup. All is going well until one day, a high-profile Chinese national, General Zeng (Dawei Yu), consumes Magic Soup and passes away in a few minutes. Consequently, Raghu and Dr Vardhi are caught by the police. Considering the gravity of the situation, the government dispatches two CBI agents, Gupta (Chitranjan Tripathi) and Sharma (Abhishek Banerjee) to investigate. What happens next forms the rest of the film. Mikhil Musale, Karan Vyas and Parinda Joshi's story is juvenile and unconvincing. There are far too many characters and justice is not done to many of them. Mikhil Musale, Karan Vyas and Parinda Joshi's screenplay (with additional screenplay by Niren Bhatt) is a bigger culprit. The poor storyline could have been still made for a slighter better film. But that doesn't happen as the film lacks drama, tension and even sufficient humour. Niren Bhatt and Karan Vyas's dialogues could have been much better worded and unique. For instance, the way Dr Vardhi's speech goes viral seems difficult to digest as he didn't say anything that's not been said before. Mikhil Musale's direction is weak. He knows the shot taking techniques but storytelling wise, his approach is flawed. There are too many jumps in the timeline. The entire China trip episode is bewildering as viewers never get to know where Devraj disappeared and when and how did Raghu return to India. The film, moreover, begins as a murder mystery, but this bit is kept unexplained till the very end. On the positive side, a few scenes are entertaining like Raghu roaming around with Xui Lee, the scenes of Tanmay Shah and the scene in the library involving Raghu and Dr Vardhi. 'Double Meaning' quiz: Rajkummar & Mouni's most hilarious & closely fought battle | Made In China
MADE IN CHINA begins on a high note and the murder is shown at the very onset. One expects the narrative to get better as the film goes on a flashback mode. But nothing of that sort happens. The first half is dry and story-wise, nothing much happens. The interval arrives all of a sudden. In the second half, there's some movement in the story as Raghu finally rises to the top. But even here, the scattered and disjointed plot spoils things. The track of Akash Chopra (Gajraj Rao) seems forced and doesn't add much, especially his last scene. The finale is convenient and the film ends, leaving a lot of questions unanswered. Talking of performances, Rajkummar Rao tries to put up a genuinely good show but the end result is not that impressive. The scene where he really stands out is when he shows Rukmini's picture to Xui Lee in China. Mouni Roy looks sizzling but is decent at best. Boman Irani is far better and he's actually the best performer in the film. He especially does very well in the twin monologues in the second half. Gajraj Rao is wasted. Paresh Rawal entertains. Manoj Joshi and Sumeet Vyas put up a good show. Danni Wang is sweet. Jeffrey Ho is over the top but it works for his character. Chitranjan Tripathi and Abhishek Banerjee fail to entice. Sanjay Goradia (Natukaka) raises laughs in the beginning. Dawei Yu is hardly there. Amyra Dastur (Roopa) gets no scope. Sachin-Jigar's music doesn't have recall value. 'Odhani' is used for a less than a minute in the film and plays in the end credits. 'Sanedo' is foot-tapping. 'Valam' is well shot. 'Naari Naari' is not there in the film. Sachin-Jigar's background score is far better and the Chinese feel is brought alive well. Anuj Rakesh Dhawan's cinematography is neat. Sheetal Sharma's costumes are straight out life while those of Mouni Roy are appealing yet in sync with her character's financial condition. Mayur Sharma's production design is fine. Manan Ashwin Mehta's editing should have been smoother and the film should have been shorter. On the whole, MADE IN CHINA lacks a good story and execution to make a mark. At the box office, it'll have a tough time as it clashes with a biggie in the form of HOUSEFULL 4.
Aamir Khan's landmark TV show 'Satyamev Jayate' introduced viewers to several real-life heroes that were then unknown. Two of the most memorable guests on this series were the 'Revolver Daadis', that is, Chandro and Prakashi Tomar. Tushar Hiranandani, for his directorial debut SAAND KI AANKH, decides to adapt their story onto celluloid. So does SAAND KI AANKH manage to enlighten and also entertain viewers? Or do the makers fail to do justice? Let's analyse.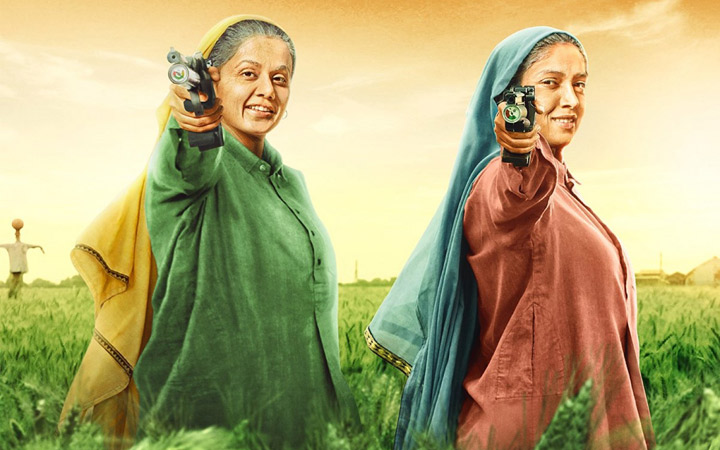 SAAND KI AANKH is the story of two women who find their calling in their 60s. The year is 1999. Chandro Tomar (Bhumi Pednekar) and Prakashi Tomar (Taapsee Pannu) are sister-in-laws living under one roof with their respective spouses, strict and orthodox brother-in-law Rattan Singh (Prakash Jha) and their children in Johri village in Uttar Pradesh. Both have crossed 60 years of age and though they had the desire to do something worthwhile in their lives, they were not allowed to because of the pressures of the patriarchal society. One day, Dr Yashpal (Viineet Kumar) returns back to Johri. He leaves his medical profession and starts his shooting range. Chandro's daughter Shefali (Sara Arjun) expresses interest to practise shooting but Rattan obviously refuses to give permission. Yet, Chandro takes Shefali to the range. Without giving much thought, Chandro also tries her hand and surprisingly, she hits a bullseye! Yashpal tells her to try few more times and he realizes that Chandro is a pro. Later, even Prakashi joins and even she turns out to be an expert shooter! Yashpal encourages them to hone their skills at his shooting range and later, tells them to take part in a shooting competition held in Chandigarh. The daadis have never stepped outside their village in their lives. Hence, they get apprehensive at first but nevertheless, they agree. They fool their husbands and Rattan smartly and head to the competition where Prakashi emerges first and Chandro second. In no time, they win many tournaments with ease, while also cooking up various stories to tell their spouses. However soon there comes a time when the Tomar sisters are compelled to tell the truth to Rattan. What happens next forms the rest of the film. Balwinder Januja's story is very promising and inspiring. It not just enlightens viewers about the lives of Chandro and Prakashi Tomar but also gives an important comment subtly about the ills of patriarchal society and lack of awareness of population control. Balwinder Januja's screenplay is captivating for most parts but could have been better in the beginning of the flashback portion and in the pre-climax. Jagdeep Sinhu's dialogues are acidic and sharp. Tushar Hiranandani's direction is quite good for a first-timer and he's in control of the writing material in hand. He also tries his best to make it as entertaining and mainstream as possible. Also he scores on the emotional front as the struggles of daadis and the way they get slammed by the male members of the family can leave viewers moist-eyed. On the flipside, he should have kept the duration in check. The last 15-20 minutes could have been better emotionally as the scene preceding the finale is too good. SAAND KI AANKH begins on an interesting note and Chandro and Prakashi's entry puts a smile on one's face. The flashback portion works in parts. In fact, the entire first half though engaging doesn't really go on a high. There's not enough drama or tension in this hour as the daadis are able to easily practise and even go to Chandigarh without the men getting suspicious. The best part of the first half is the Chandigarh competition and how both the women silence their detractors. Post-interval too, the tension doesn't arise till a certain point. Yet, the second half is better as there are some very sweet moments. One of the most touching scenes here is when Chandro and Prakashi mistake the finger bowl for hot lime water and gulp it down the throats. The Maharani (Nikhat Khan) doesn't want the daadis to be humiliated for their gesture and hence, even she does the same! Even the jugaadu disco light installed by the daadis in their house in 'Baby Gold' song is sweet. The confrontation sequence between the daadis and Rattan Singh is exhilarating. One expects the film to end here but it goes on for another 20 minutes as the film also focuses on the track of Shefali and Seema trying to be shooters. This track also has its moments but after the high-voltage confrontation scene, the film falls flatly in this said scene. The film ends on an emotional note. BLOCKBUSTER : Taapsee & Bhumi's HILARIOUS Rapid Fire on Akshay, clash with Housefull 4, women crush
SAAND KI AANKH belongs to Taapsee Pannu and Bhumi Pednekar undoubtedly. It's important to note that they don't really look that old but both compensate for it through their performances. Taapsee is at ease and the way she breaks into a sheepish smile when her plan of fooling the men succeeds is damn good. She gives her best however in the last portion of the film. Bhumi too gives in her best and her body language is spot-on. Also her attempts to pick up English will elicit laughs in theatres. In a few scenes though, she gets overpowered by Taapsee. Viineet Kumar is endearing and would be loved in the role of the person who serves as catalyst in the journey of the 'Revolver Daadis'. From his dialogue delivery to his expressions, he gets his act just right. Prakash Jha is very convincing in what can be called a negative role and one can't help but hate him from start to finish! Shaad Randhawa makes his presence felt in the second half of the film. Nikhat Khan is lovely as the Maharani and she is a part of some of the most important scenes of the film. Sara Arjun has a great screen presence and does well. Yogendra Singh (young Rattan Singh) is apt. S K Batra (I G Jaidev), Pawan Chopra (Jai Singh Tomar), Kuldeep Sareen (Bhanwar Singh Tomar), Pritha Bakshi (Seema) and Himanshu Sharma (Sachin) also put their best foot forward. Vishal Mishra's music is situational and works well, but only as a part of this film. 'Udta Teetar' is exhilarating. 'Womaniya' appears in the end and is memorable as the real Chandro and Prakashi Tomar also feature in the track. 'Aasmaa' is touching and sung well by Asha Bhosle. 'Baby Gold' and 'Jhunna Jhunna' have catchy tunes and shot appropriately. Advait Nemlekar's background score has the commercial feel. Suddhakar Reddy Yakanti's cinematography is spectacular, especially in the shooting scenes. The camera moves in such a way that it adds to the drama. Also watch out for a scene where all the important movements of characters are captured in that rear-view mirror of a motorbike. Ravi Srivastava's production design is authentic. The fact that it was shot in the village of the Tomar sisters also adds to the authenticity. Rohit Chaturvedi's costumes are straight out of life. Sunil Rodrigues's action gels well with the film. Rajeev K Rastogi's VFX is rich. Devendra Murdeshwar's editing is neat but could have been tighter in the second half. On the whole, SAAND KI AANKH rests on an inspiring story and bravura performances by Taapsee Pannu and Bhumi Pednekar. At the box office, however, it will need a strong word of mouth to survive competition in the form of HOUSEFULL 4 and MADE IN CHINA.
Since last year, Bollywood has seen a rise in period films based in the pre-Independence era. Not just films based on real-life characters like MANIKARNIKA – THE QUEEN OF JHANSI, KESARI or SYE RAA NARASIMHA REDDY, but even fictional sagas like THUGS OF HINDOSTAN, TUMMBAD or the upcoming SHAMSHERA are also being made. Saif Ali Khan's latest outing, LAAL KAPTAAN, belongs to the latter category and attempts to tell a revenge drama. So does LAAL KAPTAAN succeed in entertaining despite the niche appeal? Or does it fail to impress? Let's analyse.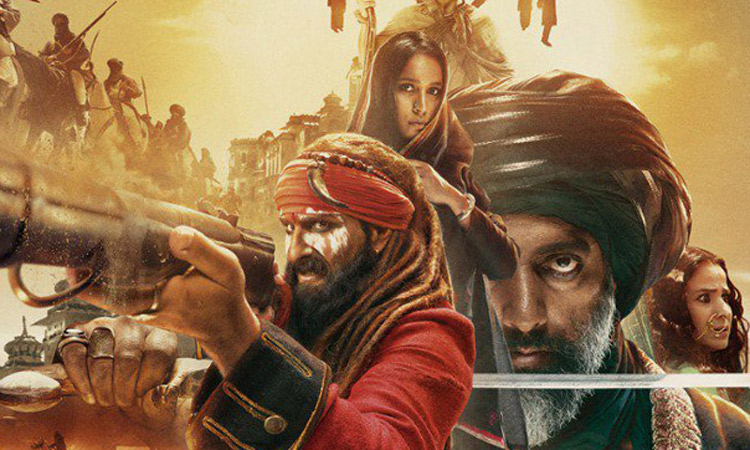 LAAL KAPTAAN is the story of revenge spanning a couple of decades. The year is 1789, 25 years after Battle of Buxar. Hunter (Saif Ali Khan) is a Naga Sadhu who's looking for a man called Rehmat Khan (Manav Vij). Through Noor Bibi (Sonakshi Sinha), Hunter finds out that Rehmat is a governor of a kingdom somewhere in North India. At this time, the evil Rehmat takes away all the treasure of his kingdom and kills his servants. Along with his army, his confidant Aadham Khan (Aamir Bashir), his wife (Simone Singh), wet nurse (Eshika De) and his newborn son, he abandons the fort and is on a way to the banks of the river Yamuna. By the time Hunter reaches the fort, there's no one except a widow (Zoya Hussain). Hunter gets injured while fighting some Pathans on the way and the widow takes care of him and treats his wounds. In return, she requests him to take her with him. Hunter refuses and yet, she follows him. After Hunter and the widow leave, a tracker (Deepak Dobriyal) who's an expert in finding out whereabouts with the help of his smelling power and pet dogs, reaches the fort. In some time, the Marathas attack the fort and the tracker agrees to help them find Rehmat. Rehmat was to give a portion of the treasure to the Marathas but since he didn't, they are trying to find him. Meanwhile, a few days later, the Hunter reaches the place where Rehmat and his army have camped for the night. Hunter quietly enters Rehmat's tent but he doesn't kill him, which has always been his sole aim since 25 years. Rehmat's army nabs Hunter but Rehmat doesn't want him eliminated. He wants to know who exactly is Hunter and why he wants to kill him. Rehmat is also reminded that six years ago, he had crossed paths with Hunter and the latter had told him that he'll finish him. Even then, Hunter had spared him. What happens next forms the rest of the film. Deepak Venkatesha and Navdeep Singh's story is very poor and gives a déjà vu of certain period films of Bollywood and also Hollywood. Deepak Venkatesha and Navdeep Singh's screenplay is confusing and ineffective. The film has too many tracks and except Hunter's track, none of them are interesting. Also, the transition between tracks is not smooth. There's a twist in the tale revealed in the pre climax but it arrives at a time when viewers are tired with the goings on and just want the film to end. Sudip Sharma's dialogues are nothing special and quite pretentious. The philosophical one-liners fail to entice. Also, various dialects and even Marathi is used and it'll be difficult to decipher some of the lines in the absence of subtitles. Navdeep Singh's direction is highly disappointing. He had very weak material in his hand and moreover, he further spoils the show with his execution. The film is extremely dry and slow and very few scenes arrest your attention. There's also an attempt to add humour with the character of the tracker and by showing Pindaris, allied with the Maratha army, as buffoons. But it just doesn't impress. Even the revenge bit looks silly as Hunter crosses paths with Rehmat Khan twice and yet doesn't kill him. Laal Kaptaan: Public Review | First Day First Show | Saif Ali Khan
LAAL KAPTAAN has an intriguing beginning showing the flashback portion. Hunter's entry is heroic but soon the film falls flat and it remains that way till the end, save for a few minutes in between. The film is too long at 155 minutes and moves at a snail's pace. The story moreover is very random and also quite confusing. Hence, it becomes difficult for audiences to keep their interest. Also, it is bewildering that Hunter is desperate to find Rehmat Khan since 25 years. And when he finally meets him, he never kills him. Audiences would never be able to understand this factor. In the end, the reason is revealed but it's very unconvincing and silly. Talking of performances, Saif Ali Khan genuinely puts up a good show. His look is quite dashing and he excels in action scenes. Manav Vij too does very well, as the baddie. His intense eyes work very well for such roles. Deepak Dobriyal is mildly amusing but in most scenes, his act doesn't raise laughs. Zoya Hussain puts up a confident show. Simone Singh is decent. Aamir Bashir and Eshika De are passable. Neeraj Kabi (Sadullah Khan) gives a nice performance in a cameo and same goes for Chetan Hansraj (Sangram Singh) and Ajay Paul (Thakur). Vibha Rani (Laal Pari) is quite scary as clairvoyant but the director misses the bus here as he could have done a lot with this character. Madan Deodhar (Maratha captain) is appropriate and he's the only one who manages some laughs. Henry Douthwaite (British officer Theodore Munro) has nothing much to do. Sonakshi Sinha is wasted and is there for just one scene. Samira Koppikar's music is nothing great and songs are badly used. 'Taandav' sounds exhilarating but comes at a very confusing point in the movie. 'Red Red Najariya' could have made for a great item song but is played just for a few seconds and hence, wasted. 'Kaal Kaal' and 'Lahu ka Rang Kara' don't make the desired impact. Benedict Taylor and Naren Chandavarkar's background score is in sync with the film's mood. Shanker Raman's cinematography is spectacular and the film is shot in some virgin locales. Rakesh Yadav's production design is authentic. Darshan Yewalekar's hair design and Dhananjay Prajapati's makeup is spot on, especially in case of Saif.  Maxima Basu Golani's costumes too are straight out of the 18th century India. Illusion Ethereal's VFX is fine but could have been better in some scenes. Jabeen Merchant's editing is haphazard in several scenes. On the whole, LAAL KAPTAAN is bizarre and a poor film that has nothing substantial to offer the audiences in general. At the box office, the negligible buzz along with its release in the dull pre-Diwali period will spell doom for the film.
The death of a young child can be one of the most painful experiences for any parent. Director Shonali Bose, who suffered a similar loss in her life, is now back with THE SKY IS PINK, based on the life of a motivational speaker, Aisha Chaudhary, who passed away at the age of 19. The team of the film has promised that it stands out as it focuses on celebrating the life of the deceased person instead of living through the sorrow of him or her not being there anymore. So does THE SKY IS PINK emerge as a touching and uplifting film? Or does it fail to strike a chord with the viewers? Let's analyse.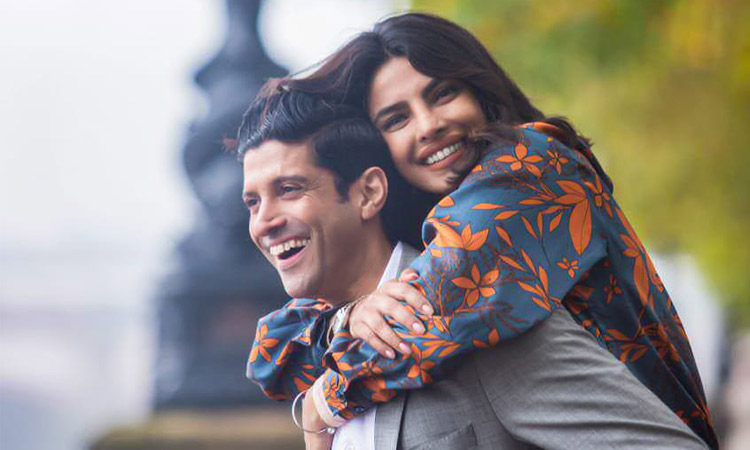 THE SKY IS PINK is the story of a family facing a crisis over a period of nearly two decades. Niren Chaudhary (Farhan Akhtar) from Chandni Chowk marries Aditi Chaudhary (Priyanka Chopra), a South Delhi girl and also his childhood love, in 1986. They have a son, Ishaan (Rohit Saraf) after a few years. Aditi also gives birth to a daughter, Tanya, but she passes away in 6 months. That's because both Aditi and Niren have a rare faulty gene. They again try for a baby and on March 27, 1996, Aisha (Zaira Wasim) is born. Sadly, just like Tanya, Aisha too gets affected due to rare faulty genes of her parents and develops a condition called Severe Combined Immunodeficiency (SCID), an immune deficiency order. They move to London for her treatment and even manage to raise double the funds needed for her treatment. At the age of 6 months, Aisha gets a bone narrow transplant but as a side effect of this treatment, she develops a serious illness of the lungs called pulmonary fibrosis. This condition comes to the fore when Aisha is 13, at a time when the Chaudharys were hoping all her problems are history and she'll lead a normal life. Moreover, the doctors make it clear that she won't survive for more than 5 years. What happens next forms the rest of the film. Shonali Bose and Nilesh Maniyar's story is very promising and could have made for the most touching film of the year. Shonali Bose and Nilesh Maniyar's screenplay works only in parts. A few scenes are exceptional but in some sequences, the writing doesn't have the desired impact. The film constantly goes into various flashback modes and it might be difficult to keep a track of the same. Juhi Chaturvedi and Nilesh Maniyar's dialogues are okay. A few one-liners work well and are witty. But some of the dialogues misfire, especially the narration of Aisha penned by Nilesh. The humour in the dialogues looks forced, especially the constant hammering of Aditi and Niren's sex life. Shonali Bose's direction is strictly okay. She had a great subject in hand but she fails to do full justice. The film gets too long at 149 minutes and should have been way shorter. At the same time, a few details are skipped and ideally should have been focused, at least briefly. Aisha was inspirational speaker but this bit is touched only for a few seconds. Ishaan in a scene also exclaims that Aditi's video has worked wonders on the internet. The audiences would have loved to see what Aisha spoke as motivational speaker, considering that she had a great sense of humour. Similarly, Niren is revealed to have a band and that surprises viewers as this part too never gets mentioned even once until the pre-climax. Shonali tries to make the situation light so that the film doesn't get too heavy. Hence, she adds humour and in one crucial tragic scene, a funny background score is played and this decision completely fails to impress. On the positive side, she handles a few scenes with élan. One of the most beautiful aspects in the film is the bond Aisha has with her brother Ishaan. It'll be unanimously loved. Priyanka Chopra: "The Sky Is Pink is About Celebrating People's Lives Instead Of…" | Farhan Akhtar
THE SKY IS PINK commences in the year 2015. The sad faces of Aditi and Niren indicate that things are not right between them. The story then goes on a flashback mode and keeps viewers engaged as Aisha gets conceived and her treatment takes them to London. A few scenes stand out here like Niren having the suspicion that Ishaan is not his son, Aditi blasting Niren for helping a lady called Sonia and Niren giving a surprise visit to Aditi in London. However, there's too much back and forth happening as the film jumps across timelines. The emotional touch is also missing in the first half. In the second half, a few scenes are very moving and make the impact. But on the flipside, the long length plays spoilsport, among other factors. The subject, treatment, content and even the title is such that it'll appeal only to select urban audiences. Priyanka Chopra delivers a great performance and carries most of the film on her strong, able shoulders. She has a very difficult part to essay but she effortlessly succeeds. Zaira Wasim puts up a confident act. The story is about her but her childhood portions dominate most of the first half. As a result, she makes an entry very late, though her voiceover plays from the first scene. She looks convincing as a happy-go-lucky person suffering from a terminal illness. Farhan Akhtar has a restrained performance and gives his best shot. Sadly, he gets a raw deal as the narrative focuses more on Priyanka and Zaira. Rohit Saraf looks dashing and shines in some important scenes in the second half. Gurpal Singh (RJ Arjun Gill) gives a heartfelt performance. Rajshri Deshpande (Anita Tandon), who made an impact with SACRED GAMES, has blink-and-miss appearances throughout the film. Ishan Jotshi (Karan; Aisha's crush) is decent. Sudhavna Deshpande (Dr. Nirvick), Puja Sarup (Mohini), Sunil Chitkara (Niren's father) and Nirupama Verma (Niren's mother) are passable. Pritam's music is average. 'Dil Hi Toh Hai' is the best of the lot and is very well shot. 'Nadaaniyaan' and 'Zindagi' are not very memorable. 'Pink Gulabi Sky' is played in the end credits. Mikey Mccleary's background score is a bit theatrical and works only in some scenes. Kartik Vijay and Nick Cooke's cinematography is appropriate. The locales of Andaman and Nicobar Islands are well captured. Aradhana Seth's production design are realistic and yet appealing. Eka Lakhani's costumes are straight out of life and not over the top. Manas Mittal's editing could have been tighter. On the whole, THE SKY IS PINK has a great plot but falters on the account of a flawed execution and a lengthy runtime. At the box office, it will only appeal to a thin section of the niche audience in select metros.
Two-hero films were in vogue at one point but in today's times, it's a rarity. Yash Raj Films brings respite in this regard in the form of WAR, one of the most anticipated flicks of the year. The film features two of the most popular actors today and the way they have been portrayed has upped the excitement to insane levels. So does WAR manage to meet all the expectations and emerge as a true blue action entertainer? Or does it fail to entice? Let's analyse.
WAR is the story of two patriotic soldiers fighting against each other. Khalid (Tiger Shroff) is the son of an army officer, who had joined hands with the enemies. As soon as Khalid's mother (Soni Razdan) found out, she informed the army and the father got killed by fellow officer, Kabir (Hrithik Roshan). For an important mission, Khalid is assigned a part in Kabir's team. Kabir obviously is apprehensive but Khalid wins him over with his loyalty and bravery. The story then moves two years ahead. Kabir is assigned the duty of eliminating a dreaded terrorist. Instead of killing him, Kabir bumps off his commanding officer, V K Naidu (Mohit Chauhan). Khalid and others are shocked that someone like Kabir has gone rogue. Khalid is instructed to kill Kabir immediately before he causes any more harm. While Khalid is trying to find out Kabir's whereabouts, the latter steals army equipment in a daredevil mid-air stunt. In another act of bravado, Kabir comes in front of Khalid and informs him that his next target is a certain Dr. Utpal Biswas (Arif Zakaria). What happens next forms the rest of the film. Aditya Chopra and Siddharth Anand's story is decent and loaded with twists and turns. Shridhar Raghavan and Siddharth Anand's screenplay is effective and engaging for most parts. However in the second half, a lot of dumbing down happens which could have been avoidable. A few developments are quite unconvincing and are hence, difficult to digest. Abbas Tyrewala's dialogues aren't memorable as such but work. Siddharth Anand's direction is simple and he shows that he has the ability to handle a film of this scale. He also joins the dots in the narrative neatly. On the flipside, he could have shortened some of the action scenes for a better impact. A few moments also give one déjà vu of past YRF films like DHOOM, TIGER ZINDA HAI etc. Lastly, the way Tiger Shroff and Hrithik Roshan are pitted against each other might not seem entirely acceptable to the fans. WAR begins on a rocking note. The entry sequence of Kabir has a twist and startles viewers. If Kabir's entry impresses, Khalid's entry blows one away as it's a smashing action scene shot in one take. One expects the cat and mouse chase sequence to begin immediately from hereon. But instead, the film goes on a flashback mode to explain the dynamics of Kabir and Khalid's bond. The mid-air action scene is quite fun while the intermission comes at a decisive point. Post interval, the Hrithik vs Tiger saga begins in full force and makes for a fun watch. The film also gets a bit stretched but the twist in the tale saves the day to an extent. Ideally a film like this should have ended on a high but the finale fight is tedious and too long. War: Public Review | First Day First Show | Hrithik Roshan | Tiger Shroff | Vaani Kapoor
Talking of performances, both Hrithik Roshan and Tiger Shroff deliver exceptional performances. Hrithik Roshan looks very dashing and his performance is outstanding. He is brilliant in every frame. In some of the emotional moments, he's quite endearing. Tiger Shroff's action as expected is out of this world and it's commendable the way he fights baddies in the long action sequence in the beginning. In the emotional sequences, he shines and his act gets better in the pre-climax and finale. Vaani Kapoor (Naina) has a very late entry but manages to impress with her performance and oomph. Also, she dances like a dream. Ravi Awana (Basheer) is very convincing as the terrorist. Sanjeev Vatsa (Rizwan Ilyasi) and the actor playing Feroze Contractor are quite good as the baddies. Ashutosh Rana is dependable as always. Anupriya Goenka (Aditi) has a decent screen presence and suits the part. Dipannita Sharma (Dr Mallika Singhal) is okay in the cameo. Soni Razdan, Arif Zakaria, Mohit Chauhan and Swaroopa Ghosh (Sherna Patel) are fine. Vishal-Shekhar's music doesn't have a long shelf life. 'Jai Jai Shivshankar' is the better of the two songs thanks to Hrithik and Tiger's chemistry. 'Ghungroo' comes next. Sanchit Balhara and Ankit Balhara's background score is energetic and adds to the thrill. Benjamin Jasper's cinematography matches global standards. The film is shot in some of the beautiful locales of the world and the lensman does justice to each place. Rajat Poddar's production design is rich and appealing. Paul Jennings, Oh SeaYoung, Parvez Shaikh and Franz Sphilhaus's action is a highpoint. Each and every action scene is well thought of and choreographed. The finale fight however could have been shorter and more imaginative. Anaita Shroff Adajania and Niharika Jolly's costumes make the actors look sexier. YFX's VFX is superior. Aarif Sheikh's editing is slick. The various action shots are well stitched together. But in the second half, there was a need to trim down a few scenes. On the whole, WAR is a paisa-vasool action entertainer which has style as well as enough twists and turns to keep the viewers engrossed. At the box office, the extended weekend, dazzling action, stunning international locales and stylish execution will ensure mammoth footfalls for the film.
Our long-drawn independence struggle saga is filled with innumerable stories of bravery and valour. Sadly, a few of them have been lost in the pages of history or only have local awareness. Uyyalawada Narasimha Reddy is one such great man who is credited to have fought a decisive battle a decade before the great 1857 rebellion. Ram Charan takes up the challenge of making a film on this figure, titled SYE RAA NARASIMHA REDDY, and it features his father, megastar Chiranjeevi. The presence of actors from other industries and that it releases in Hindi and other versions make SYE RAA NARASIMHA REDDY a pan-India film in the truest sense. So does SYE RAA NARASIMHA REDDY manage to entertain and stir up the viewers? Or does it fail to impress? Let's analyse.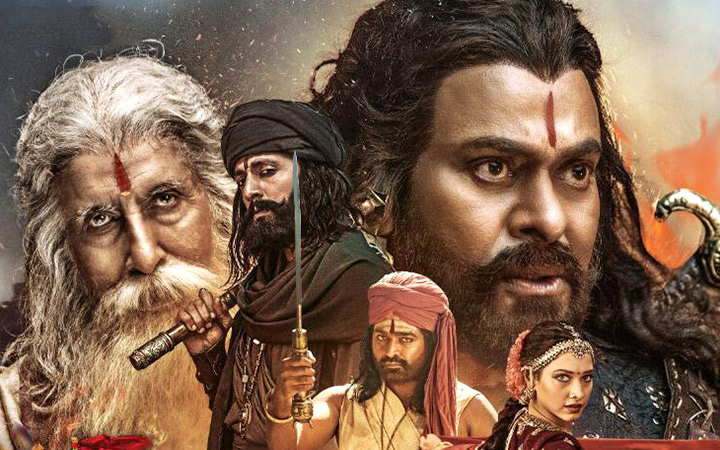 SYE RAA NARASIMHA REDDY is the story of India's first chapter of freedom struggle. The year is 1857. The soldiers of Rani Lakshmibai (Anushka Shetty) are wondering whether a handful of them will be able to fight the huge British army. In order to motivate them, the Queen narrates the story of the brave Narasimha Reddy (Chiranjeevi) who revolted against the British a decade before the 1857 revolt. The story then goes in flashback mode. Narasimha Reddy is a ruler of a part of the territory in South India called Rayalaseema. He is a part of a polygar which consists of several other rulers like Avuku Raju (Sudeep), Basi Reddy (Ravi Kishan) etc. All these kings get pension from the British and are expected to be submissive to the Crown. Narasimha Reddy however is in disagreement with this arrangement and is finding a way out to free his kingdom from the clutches of the British. The region faces drought and to appease the rain gods, Narasimha Reddy's learned mentor Guru Gosayi Venkanna (Amitabh Bachchan) asks for a yagna to be conducted. Narasimha is shocked as he learns that the last time a similar yagna took place was in his childhood and that time, he was married off to Siddhamma (Nayanthara). But the married couple was kept apart as there was a 'dosh' in their union and they could reunite only after another yagna. Narasimha Reddy is devastated at first as he loves Lakshmi (Tamannaah Bhatia). With a heavy heart, Narasimha Reddy leaves Lakshmi and advises her to use her dancing talent for the greater good. He then accepts Siddhamma and begins his married life. Despite the drought, the British officer Jackson (Oscar Skagerberg) asks for tax from farmers. He even mocks them and once while he's doing so, Narasimha Reddy arrives and teaches him a lesson. An angry Jackson enters a village ceremony and eliminates 5 farmers and a child. Narasimha Reddy is so angry that he enters the British settlement, attacks the soldiers and then beheads Jackson. The other rulers of the polygar refuse to help him at first but then join Narasimha Reddy in challenging the mighty British Empire. What happens next forms the rest of the story. Paruchuri Brothers's story is excellent and makes for a grand, patriotic film. They have obviously fictionalized a lot of developments in the plot but it has been done very well. Surender Reddy's screenplay is confusing in the beginning as too many characters get introduced and it might seem difficult to understand who is exactly related to whom. But in the later sequences, the script is quite effective and packs a punch. Manoj Muntashir and Jitender Pawar's dialogues are sharp although some of them are over the top. Surender Reddy's direction is quite massy and simple. Most of the important scenes are well executed and leave a lasting impression. He stirs up the viewer's emotions beautifully. One can't help but hate the British for their atrocities and one can't help but root for Narasimha Reddy for his acts. On the flipside, the initial portions are strictly average. The film moves too fast, since it's already too long at 171 minutes and hence, a few scenes don't make the desired impact. There's also a déjà vu of BAAHUBALI, the Hollywood flick 300 and even surprisingly THE AVENGERS and this was avoidable in many places. SYE RAA NARASIMHA REDDY's initial portions are not very impressive. The proceedings are neither great nor terrible – it's somewhere in between. The first 30-40 minutes are spent in introducing the characters, the setting, location etc. The entry of Siddhama makes for a great twist in the tale. But a few developments are difficult to digest at this point. Sidhamma remembers her marriage, which took place in the childhood, without fail but Narasimha Reddy doesn't even know he's married! However, the film really picks up in the scene where Jackson arrives at a farmland and mocks a farmer. The manner in which Narasimha Reddy gives a monologue and challenges Jackson is clapworthy. The intermission sequence however is even better and the audiences in single screen cinemas will go crazy at this point. The second half too has some great moments though they could never reach the level of the aforementioned sequences of first half. It also gets a bit too long. But it keeps one engaged. The finale is powerful and the film ends on a rocking note. Ram Charan REVEALS Why He Has Not Acted In Sye Raa Narsimha Reddy | Chiranjeevi | Big B
SYE RAA NARASIMHA REDDY has a great ensemble cast but the film belongs to Chiranjeevi. No two doubts on that! He owns the film with his performance and style. It's also commendable to see him doing action at this age so well. His stardom is intact and that adds a lot to his character and to the film at large. Sudeep is quite good as the mysterious and badass ruler and would be liked by audiences. Tamannaah Bhatia has a supporting role but she springs a surprise in the second half. Watch out! Nayanthara gets a very raw deal and the only scene where she leaves a mark is when she confesses her love for Narasimha Reddy. Vijay Sethupathi (Raja Paandi) has a late entry but is entertaining. Jagapathi Babu (Veera Reddy) creates an impact in the pre climax. Oscar Skagerberg is excellent as the villain and would be remembered, though he's there only in the first half. Ravi Kishan and Mukesh Rishi act well but their voices are dubbed by someone else, which makes their performance a little awkward. Lakshmi Gopalaswamy (Narasimha Reddy's mother) is passable. Lastly, Amitabh Bachchan is smashing in the special appearance while Anushka Shetty as always is impressive. Amit Trivedi's music is nothing great but works in the film. 'Jaago Narsimha Jaago Re', played in the beginning, fails to make a mark. 'Sandal Meraa Mann' isn't memorable either. 'Sye Raa' comes at an excellent juncture and very well shot. 'Saansein Teri Desh Hai' is played in the end credits but doesn't have the period feel. Julius Packiam's background score is way better and adds to the drama and exhilaration. Ratnavelu's cinematography is top-notch and goes on another level in the battle and action scenes. Rajeevan's production design is quite grand as well as authentic. Greg Powell, Lee Whittaker, Ram-Laxman and A Vijay's action is one of the highpoints of the film. It's gory at times but done well overall. Anju Modi, Sushmita Konidela and Utthara Menon's costumes are regal. Sreekar Prasad's editing is quite fast-paced and even reckless at places, which could have been avoided. On the whole, SYE RAA NARASIMHA REDDY is a great patriotic saga and a visual spectacle that leaves a tremendous mark thanks to its plot, Chiranjeevi's performance and massy execution. At the box office, it has the potential to succeed.
In 1983, Dharmendra launched his older son Sunny in the love story BETAAB, which proved to be a huge success in all respects. 36 years later, life comes full circle as Sunny Deol now takes up on himself to launch his older son Karan Deol with PAL PAL DIL KE PAAS. Sunny is not just the producer – he also dons the director's hat. The film has been in the making for a long time and has been shot in virgin locales of the Himalayas. So does history repeat with PAL PAL DIL KE PAAS and does it turn out to be a success? Or does it fail to touch the hearts of the viewers? Let's analyse.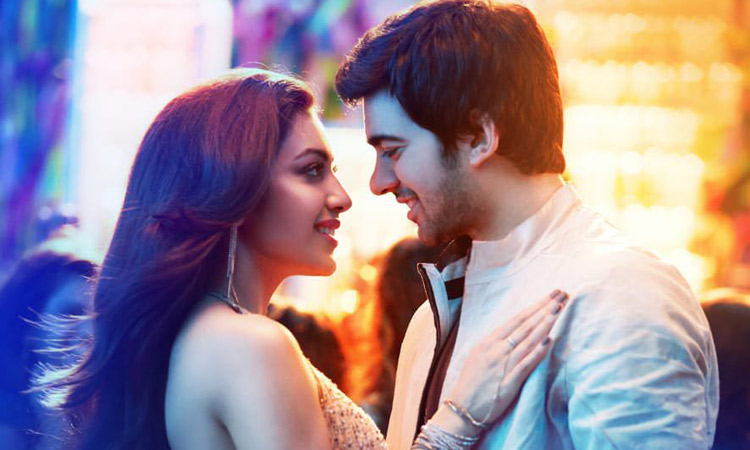 PAL PAL DIL KE PAAS is a love story set amidst the beauty of Himalayas and the ugly politics of Delhi. Karan Sehgal (Karan Deol) resides in Manali and is the owner of the very popular Camp Ujhi Dhaar. He lost his parents in an avalanche when he was 10 while they were on the hunt for the elusive snow leopard. The costliest trekking package offered by Camp Ujhi Dhaar is worth Rs. 5 lakhs and involves solo trekking with an expert. Vlogger Sahher Sethi (Sahher Bambba) from Delhi, who has just taken a break from her boyfriend Vinny (Aakash Ahuja), signs up for it as an excuse to escape from her nagging relatives who are to visit her house. The expenses are borne by her company for which she vlogs. Sahher is known for tarnishing the image of hotels and tour companies with her acidic vlogs and she's all set to do the same with Camp Ujhi Dhaar too. She believes charging Rs. 5 lakhs is akin to a daylight robbery by the camp. Karan himself takes up the responsibility of taking Sahher for the 5-day trek. Initially, she detests Karan and says negative stuff about him in her daily vlogs. Karan, on the other hand, too doesn't think too high of Sahher. But slowly, they fall for each other. Sahher changes her mind and realizes that the trek is the best thing that has happened to her.  She returns to Delhi and continues to be in touch with Karan. She breaks up with Vinny, infuriating her. But he doesn't show and pretends to be cool with her decision. Karan, unable to survive without her, reaches Delhi when she hints him that she misses him too. They profess their love for each other. Vinny decides to put a devious plan into motion to bring back Sahher in his life. He's aided in this plan by his elder brother Sushant Narang (Aakash Dhar), who's running for the elections and the son of Ratna Narang (Meghna Malik), who's into politics since two decades. What happens next forms the rest of the film. Jasvinder Singh Bath and Ravi Shankaran's story is beaten to death and very ordinary. It's shocking that a story like this was approved in today's day and age. Jasvinder Singh Bath and Ravi Shankaran's screenplay is also poor, especially in the second half. The first half is also nothing great but the mountaineering bit makes it watchable. Jasvinder Singh Bath and Ravi Shankaran's dialogues are also nothing memorable at all. Sunny Deol's direction is simple and decent. He executes the mountaineering scenes very well in the first half. Also, he does justice to the visuals and locales at his disposal. Unfortunately, since the script itself is so weak and outdated, his execution fails to save the film. He tries to enhance the film's appeal with action and even a sequence on the racing circuit. Then there's a bizarre snow leopard sequence but it works as he directs it well. But these factors can't be of much help when the script itself is not upto the mark. PAL PAL DIL KE PAAS has a very poor commencement, showing Karan's childhood and his present-day life. Sahher's entry scene is also unconvincing and the attempt to be funny falls flat. The interest is set once the trek begins. The finest scene of the film is when Sahher faints due to altitude sickness and Karan puts her on his back and treks on a steep slope. The rest of the scenes are okay and the interest is maintained due to the locales and the trekking factor. The second half begins well with the 'Dil Uda Patanga' track. Things then go downhill as there's no story as such in the second half. And whatever story is there is very clichéd and routine. Moreover, it's very predictable. The action scene raises interest and individually, it works. But as part of the film, it won't be lapped up by the audiences. The finale is very simplistic and unconvincing. Pal Pal Dil Ke Paas Public Review | Sunny Deol | Karan Deol | Sahher Bambba | FDFS
Karan Deol puts a genuine effort but still, it falls short. He's too raw and still needs guidance to become a fine actor. In the scene where he's racing, he has a weird smile on his face and it takes away the impact. The attempt to roar like his father in the action scenes will work with the front benchers though. Sahher Bambba meanwhile does very well and has a wonderful screen presence. Aakash Ahuja is fine as the villain. Kamini Khanna (Sahher's grandmother) is adorable and raises laughs in a funny scene. Meghna Malik leaves a huge mark. Aakash Dhar, Simone Singh (Sahher's mother), Sachin Khedekar (Sahher's father), Nupur Nagpal (Natasha), Vijayant Kohli (Kapil Gupta) and Kallirroi Tziafeta (Karan's mother) are decent. Music is okay but some of the songs are shot well. 'Pal Pal Dil Ke Paas' comes at a significant juncture. 'Ho Jaa Awara' is the best of the lot thanks to its picturisation. 'Dil Uda Patanga' comes next. 'Aadha Bhi Zyaada' fails to work due to Karan's acting. 'Ishaq Chaliya' is forgettable. 'Maa Ka Mann' is very soulful but comes at a very unconvincing point in the movie. Raju Singh and Rishi Rich's background score is quite exhilarating. Himman Dhameja and Ragul Dharuman's cinematography is spectacular. The locales of Himachal Pradesh are shot beautifully. The whole team deserves credit for shooting the film at locations that have been never before explored on celluloid. Not just the mountain scenes, even the second half is shot nicely. Resul Pookutty's sound design adds to the effect. Amardeep Behl and Tina Dharamsey's production design are appealing. Niharika Khan and Vishakha Kullarwar's costumes are very glamorous, especially the ones worn by Sahher Bambba. Vikram Dahiya's action is spot on. Prime Focus's VFX is quite okay and could have been better in the snow leopard sequence. Devendra Murdeshwar's editing could have been slicker, considering that the film is too long at 153 minutes. On the whole, PAL PAL DIL KE PAAS has an outdated storyline, with just the mountain scenes and Sunny Deol's direction saving the day to an extent. As a result, the film will have a very tough time at the box office.
Political films, based in the hinterland, have a strong chance at the box office, especially when made in a massy way. Sanjay Dutt who has had a rough time at the box office ever since his new innings in Bollywood post his release from jail is now back with PRASSTHANAM, the Telugu remake of the 2010 film of the same name. The original was loved for its plot, concept and performances. So does the remake turn out to be the much-needed hit for Sanjay Dutt? Or does PRASSTHANAM fail to entice? Let's analyse.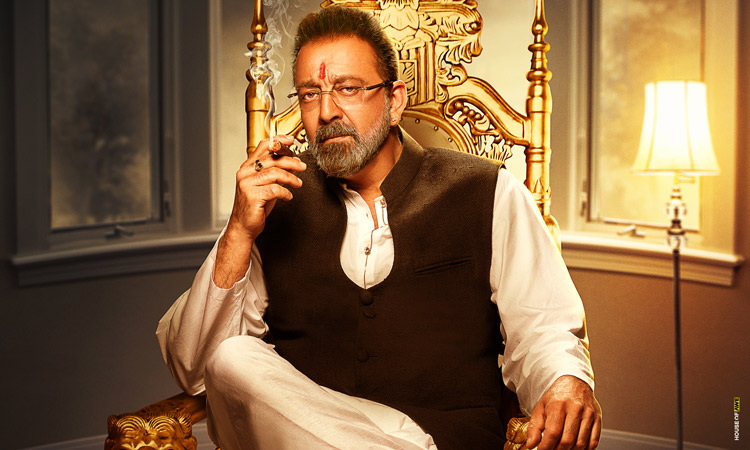 PRASSTHANAM is the story of family, trust and betrayal in a lawless land. 25 years ago, in Ballipar, Shiv (Anuup Sonii) has stood for elections against a violent rival. The rival stabs Shiv during a rally, resulting in his death. Shiv's father is an ex politico who is distraught by the demise of his son. He tells his most trusted aide, Baldev Pratap Singh (Sanjay Dutt) to take over the reins and also to take care of Shiv's wife Saroj (Manisha Koirala) and his two children. Baldev agrees but not before eliminating the rival candidate who killed Shiv. Baldev is helped here by his closest confidante, Baadshah (Jackie Shroff). Baldev marries Saroj and this angers Shiv's daughter Palak. But Shiv's son Ayush looks up to Baldev. Baldev and Saroj give birth to a son, Vivan due to which Palak further feels alienated. The story then moves 25 years forward in the present day. Baldev has been a four time MLA and is busy with the upcoming elections. He recently got a stay order on a land which is being illegally usurped by a cunning businessman, Bajwa Khatri (Chunky Panday). Palak (Chahatt Khanna) is now a doctor and is happily married and also has two kids. She has completely broken contact with Saroj and Baldev and she only is in touch with Ayush (Ali Fazal). Ayush still has the respect for his step father and dutifully works under him. Baldev is so happy with Ayush that he's made it clear that he will be his heir. Vivan (Satyajeet Dubey) is infuriated with this bond as he feels he's the biological son of Baldev and hence he is the rightful heir. Baldev however realises that Vivan is not cut for politics and advises him to study abroad and then handle his hospitality business. Vivan revolts and due to his hot headed nature, ends up insulting Asma (Divinaa Thackur), Baadshah's daughter who's also the manager in Baldev's hotel. Baldev is aghast with Vivan's behaviour and tells Ayush to apologise to Asma which he does. He also tells Ayush to train under Asma and he agrees. While working together, both get close. One day, Baldev is shot by assailants belonging to Bajwa who wants to avenge the loss of his land. Baldev survives and gets second thoughts about fighting elections. But Ayush takes care of everything and ensures that Baldev signs the nomination papers. Baldev gets whole hearted support from locals and hence, the party assures that he'll become the state home minister after winning the elections and that Ayush will be youth president. Vivan revolts but Baldev shuts him up. Vivan ends up drinking and creating a scene in the hotel. Asma tries to control the situation but he ends up drugging and raping her. When he and his friends escape from the hotel with Asma, their car meets with an accident. They decide to finish Asma and try to pass it off as a road accident. What happens next forms the rest of the film. Deva Katta's story is promising on paper as the film touches upon issues of how all is fair when it comes to politics. The Machiavellianism bit comes across well. Deva Katta's screenplay (with additional screenplay by Farhad Samji) is also effective especially in the first half. But the film is devoid of entertainment in the second half and gets too violent. A few sequences are also unconvincing at this point. The pre-climax puts some things straight but the anti-climax finale spoils things. Farhad Samji's dialogues are acidic and even clapworthy. Deva Katta's direction is quite simple and that works to an extent as the storyline is quite vast and complicated due to the presence of so many characters and the dynamics they share with each other. But one wishes he had done something about the finale as it's the most disappointing part of the film. Also, audiences have seen films like RAAJNEETI, SARKAR, GANGS OF WASSEYPUR etc which are also based on corruption and bloodshed in politics and these films had far better impact. PRASSTHANAM pales in comparison of these memorable flicks. "Salman Khan- TIGER, Shah Rukh Khan- BADSHAH, Ranbir – DILWALA": Sanjay Dutt | Rapid Fire
PRASSTHANAM begins on a fine note showing the flashback and how the dynamics haven't changed between certain characters over the years. The title track played during an action scene of the flashback is quite massy and would be enjoyed in single screens. The first half has some well written and executed scenes and has enough drama. The rape sequence and the aftermath is a shocker and makes for a great interval point. The second half is when things get really messy. The characters become sworn enemies of each other resulting in bloodbath. Sure there's unpredictability but it's get too much. There's a solid twist in the pre climax that revives interest. However, shockingly the climax is absolutely thanda. One expects fireworks but it just ends on a tepid note. Single screen audiences, the target audience, will be expecting such an action packed film to end on a rocking note. But they surely would come out feeling dejected. Sanjay Dutt gives a genuinely good performance and doesn't go over the top. He keeps it restrained and it suits the character. Ali Fazal however steals the show. He gets the maximum screen time and he rocks the show. Jackie Shroff hardly has any dialogues but his screen presence is electrifying. The 'Haji Ali' track comes suddenly and seems weird to see a character run all the way from Uttar Pradesh to Mumbai. But Jackie's performance saves the day. Manisha Koirala is decent but doesn't have much to do. She's like the silent observer and one surely expected more from such a dynamic performer. Satyajeet Dubey is great in the villainous role and oozes fear. Chunky Panday is passable. Amyra Dastur (Shivi) doesn't get much scope. Chahatt Khanna and Divinaa Thackur do well. Other actors who leave a mark are Deepraj Rana (S P Narang), Zakir Hussain (Majid Maqbool) and Annup Sonii. Ishita Raj is smoking hot in the item number. Talking of music, the title track is the most memorable. This is followed by 'Haji Ali' chiefly due to Jackie's presence. 'Dil Bevda', the item song, is nothing great. 'Charo Khane Chit' is forgettable while 'Dil Dariyan' is wasted. Mahesh Shankar's background score is dramatic. Ravi Yadav's cinematography is appropriate and the birds-eye shots of Lucknow are well captured. Abbas Ali Moghul's action is a bit gory as per the requirement. Pallavi Bagga and Suman Roy Mahapatra's production design is average. Priyanka Mundada's costumes are straight out of life. Ballu Saluja's editing is quite good in the first half especially. On the whole, PRASSTHANAM rests on some great performances and a fine first half. But the second half and especially the lacklustre ending spoil the show. The buzz for the film is low due to which it will face a tough time at the box office.