Bollywood Star Gracy Singh Back on TV as Goddess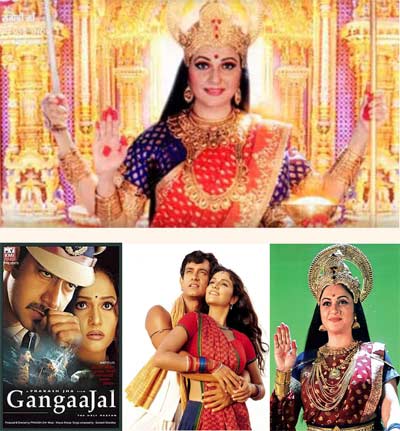 Actress Gracy Singh is all set to return to television as Goddess Santoshi Maa. She played the titular role in the show Santoshi Maa from 2015 to 2017. This time, she will play the Goddess in a new socio-mythology show, Santoshi Maa – Sunaye Vrat Kathayein. The new show will focus on vrat kathayein and Santoshi Maa will be the narrator who explains to viewers different practices and beliefs behind the emergence of every vrat (fasting).
Gracy Singh began her acting career starring television shows Amanat and Prithviraj Chauhan. She made her Bollywood debut in 1999 with Hu Tu Tu. Her first lead role on the silver screen was in Lagaan: Once Upon a Time in India (2001) opposite Aamir Khan. She has also starred in Gangaajal and Munna Bhai M.B.B.S.
In discussing the new show and her role, Gracy said, "My affinity towards Maa Santoshi is what brings me back to the character, and I couldn't be happier accepting this. The show will focus on the importance of Vrats in our lives and how it can be used as a weapon to fight all our troubles and adversities."
DESI TV
Munna Bhai M.B.B.S
Once Upon a Time in India
Gangaajal
Prithviraj Chauhan
Actress Gracy Singh
Amanat
Goddess Santoshi Maa