Bollywood Superstar Amitabh Bachchan Honored with Dadasaheb Phalke Award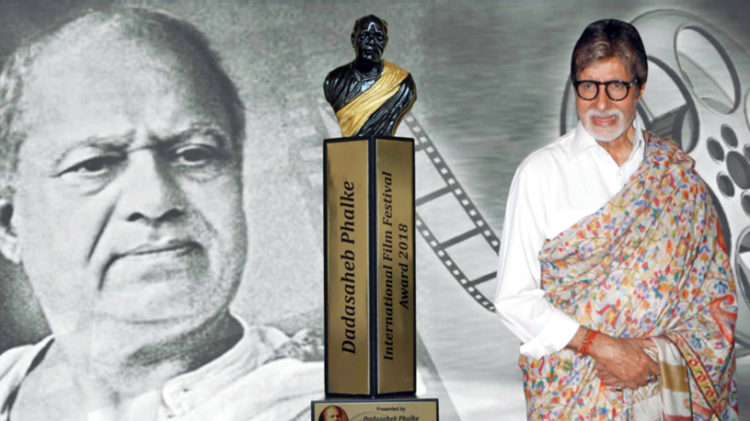 He is Bollywood's true Shahenshah. Acclaimed French director Francois Truffaut has called him a "one-man industry." The Government of India awarded him with the Padma Shri (1984), Padma Bhushan (2001), and Padma Vibhushan (2015). The Government of France awarded him with its highest civilian honor, Knight of the Legion of Honor. He has been awarded multiple honorary doctorate degrees by prestigious Indian and International educational institutions. And, he has won multiple National Film Awards and Filmfare Awards for his movies and contribution to cinema.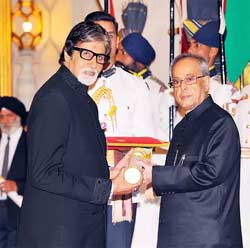 Yes, we are talking about none other than, Bollywood legend Amitabh Bachchan, who earned another feather in his already overloaded cap of accolades and honors. The superstar has been recognized with India's highest film honor, the Dadasaheb Phalke Award.
India's Union Information and Broadcasting Minister Prakash Javadekar made the official announcement via Twitter and wrote, "The legend Amitabh Bachchan who entertained and inspired for two generations has been selected unanimously for Dadasaheb Phalke Award. The entire country and the international community is happy. My heartiest congratulations to him." As soon as the news was announced, social media was flooded with congratulatory messages for Amitabh Bachchan from his fans, friends and film industry members.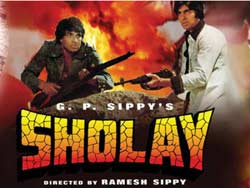 The Dadasaheb Phalke Award is the most prestigious Indian film award given in the field of cinema in India. The award was introduced in 1969 as a way to commemorate Indian cinema's founding father Dadasaheb Phalke's contribution to cinematic arts. Dadasaheb Phalke directed India's first feature film Raja Harishchandra in 1913. Previous recipients of this award include legends such as Satyajit Ray, Naushad, V. Shantaram, Raj Kapoor, Ashok Kumar, Dilip Kumar, Hrishikesh Mukherjee, Yash Chopra, Dev Anand, and Manoj Kumar.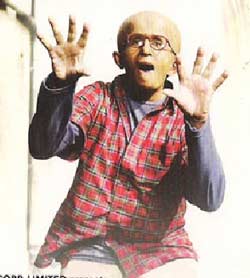 Amitabh Bachchan, who made his Bollywood debut with Saat Hindustani in 1969, has been a part of the Indian film industry for 50 years. With over 200 films to his name, Bachchan ruled India's silver screen in the 70s and 80s with his 'angry young man' portrayal. He has worked in some of Indian cinema's finest films such as Anand, Sholay, Zanjeer, Amar Akbar Anthony, Don, Black, Paa, and Piku.
In 2013, Amitabh Bachchan made his Hollywood entrance in Baz Luhrmann's The Great Gatsby, sharing screen space with Leonardo DiCaprio, Tobey Maguire, and Carey Mulligan. His last film Badla, co-starring Taapsee Pannu and Amrita Singh, not only received positive reviews from the critics, but also grossed over US $20 million worldwide. He is currently hosting the 11th season of the quiz show Kaun Banega Crorepati on Sony Entertainment Television.
Padma Shri
Padma Bhushan
Padma Vibhushan
International educational institutions
National Film Awards
Filmfare Awards
Bollywood legend Amitabh Bachchan
Dadasaheb Phalke Award
Broadcasting Minister Prakash Javadekar
Raja Harishchandra
Satyajit Ray
Naushad
V. Shantaram
Raj Kapoor
Ashok Kumar
Dilip Kumar
Hrishikesh Mukherjee
Yash Chopra
Dev Anand
Manoj Kumar
Bollywood debut
Indian cinema
Anand
Sholay
Zanjeer
Amar Akbar Anthony
Don
Black
Paa
Piku
Hollywood
Baz Luhrmann
Leonardo DiCaprio
Tobey Maguire
Carey Mulligan
Badla
aapsee Pannu
Kaun Banega Crorepati
Amrita Singh
Sony Entertainment Television